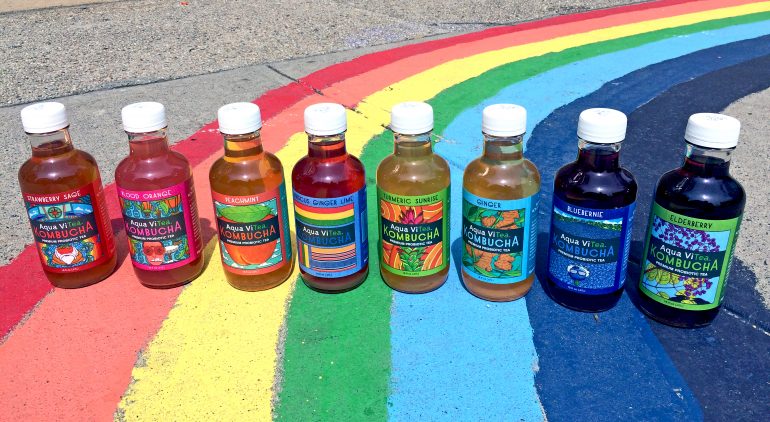 Spotlight on Aqua ViTea
This week's Member Deals Spotlight shines brightly on Aqua ViTea! All of their non-alcoholic Kombucha is 20% off for member-owners from September 3rd – 9th! Read on to learn more about this unique local business with humble beginnings on a Salisbury Farm!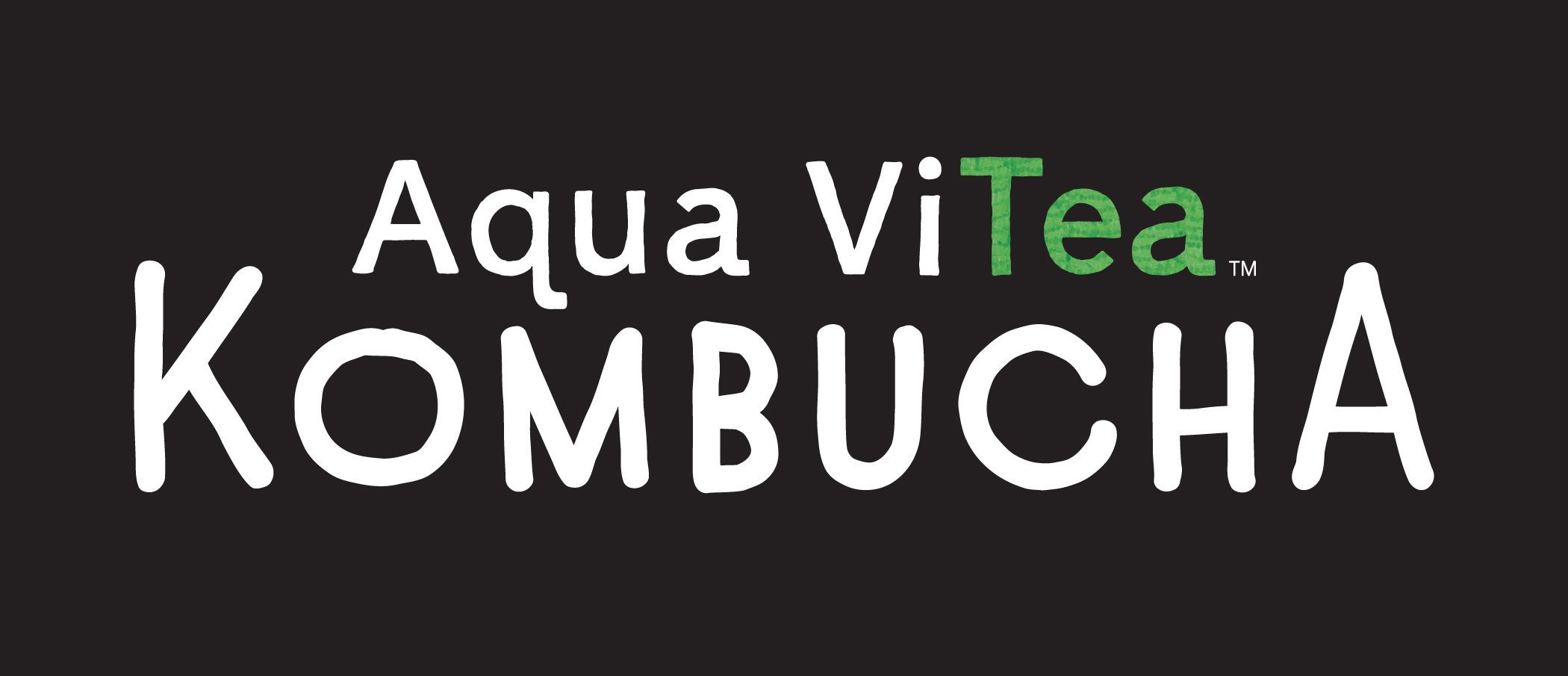 History
In 2005, founder Jeff Weaber and his wife Katina Martin moved to Salisbury, Vermont from Portland, Oregon. Portland had been their home for nine years as Katina pursued medical degrees in Naturopathy, Midwifery, and Acupuncture. During those years, Jeff became a brewer for The Lucky Labrador Brewing Co. and was in the unique position of honing the craft of brewing and fermentation at work, while learning about functional foods and the governing role of the digestive system from Katina at home.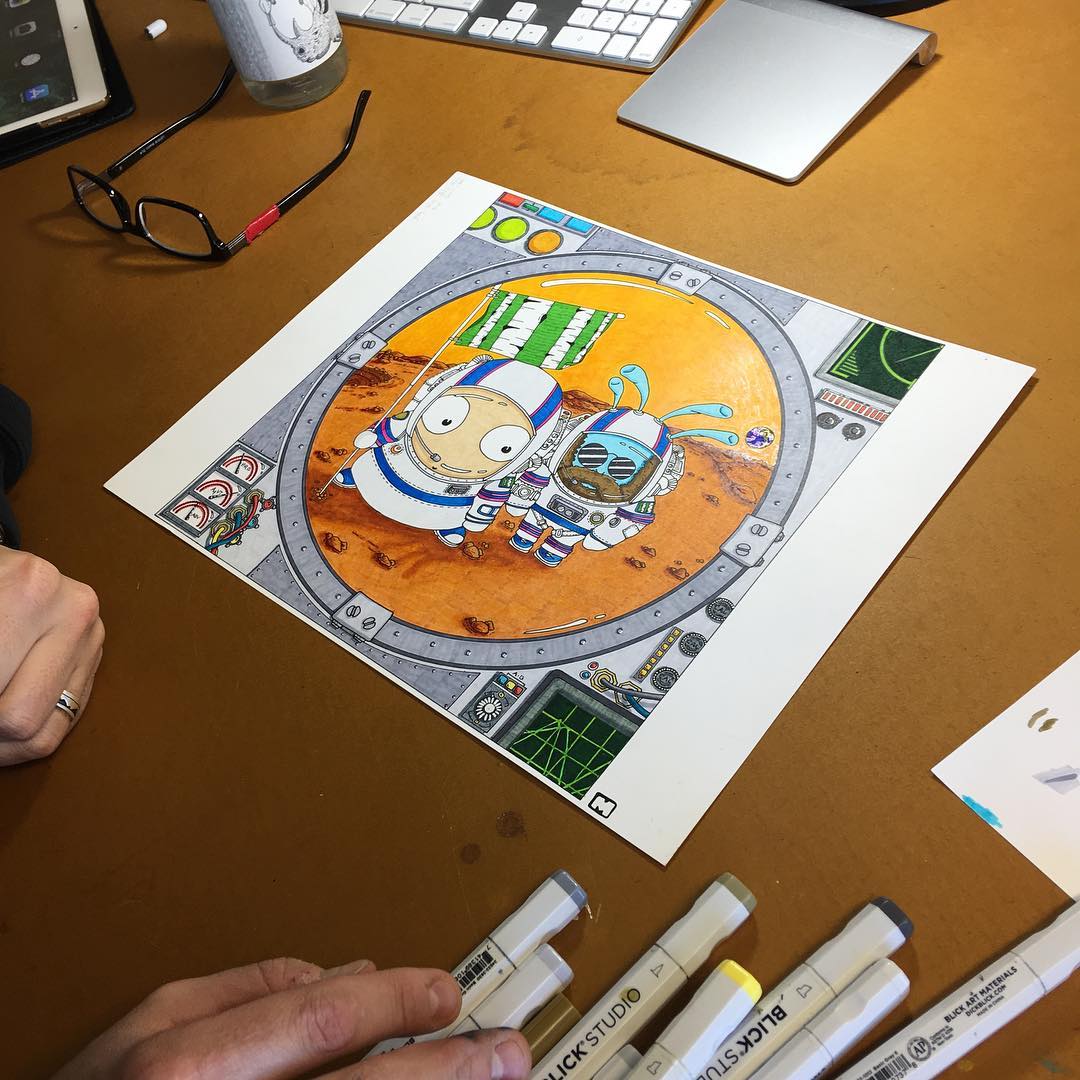 While reading Sally Fallon's Nourishing Traditions and diving into the research of the Weston A. Price foundation, Weaber was introduced to Kombucha. He began experimenting with home-brewed Kombucha and shared the surplus with friends. Weaber found himself amazed by its popularity with both the naturopathic and beer-drinking crowds. "I realized right away that I had found a way to do what I loved and sustain a healthy lifestyle," says Weaber. The more I learned about the benefits of Kombucha, the more passionate I became about making it available to my community.
His commercial brewing operation began in the cellar of his Salisbury farm and by 2007, Weaber was selling his Kombucha to the happy crowds at the Middlebury Farmers Market under the Aqua ViTea brand. By 2008 he was bottling his product and selling wholesale to our Co-op and a handful of other local markets and, in 2009, our Co-op was proud to be the first co-op in the country to offer Kombucha on tap!
As the business grew, Weaber called on Mike Kin, who was a close friend of Weaber's in Oregon, and convinced him to move to Vermont with his family to become the company's brewer. If you dig the artwork on Aqua ViTea's packaging and materials as much as we do, you've got Mike to thank for these. He sketches each one by hand, creating the funky, colorful, amazing signature artwork that you see on all of AquaVitea's products!
By 2014, demand began to outpace production capacity, and plans to move Aqua ViTea's production off the farm began to ferment. They first moved to a state-of-the-art facility in Bristol, VT, followed by yet another upgrade in 2017 to an even more impressive facility -the former home of Woodchuck Cider on Exchange Street in Middlebury. They now produce about 30,000 gallons a month and their line of bottled and draft kombuchas is distributed in 25 states!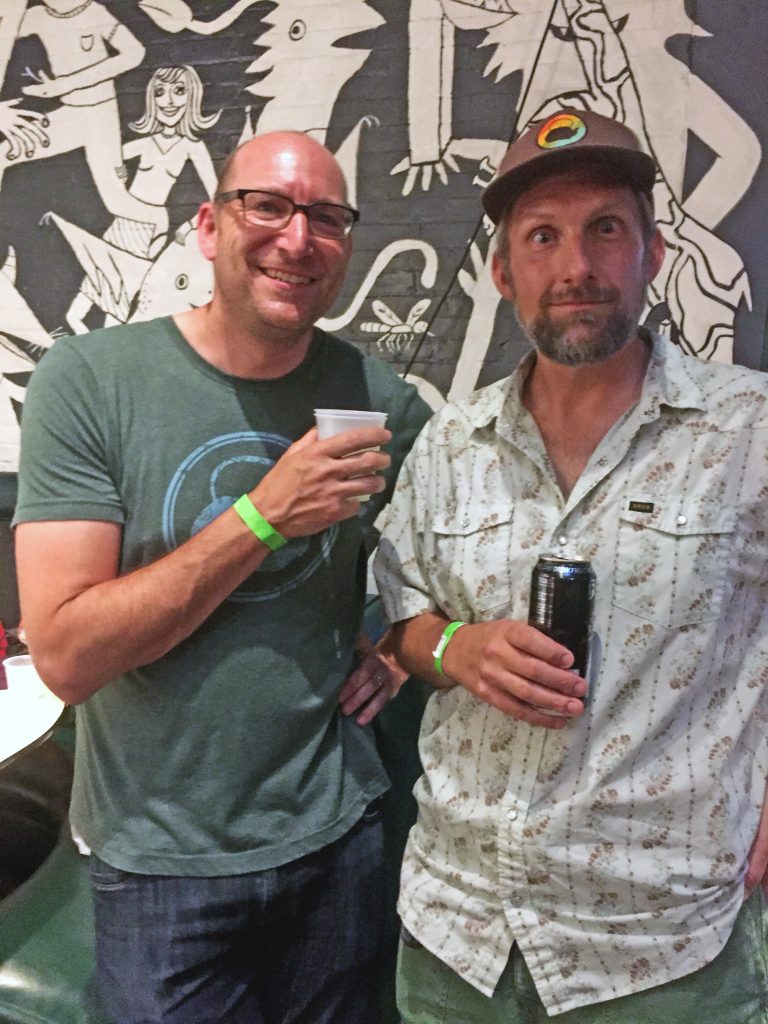 Mission
According to Aqua ViTea's website:
Our mission since the beginning has been to sustain and cultivate the core foundation of healthy, sustainable communities through a series of interrelated actions and principles.
We evaluate the environmental impact of our business decisions to remain mindful of how they will affect all aspects of living and life. We seek to source the finest quality ingredients and work with regional providers whenever feasible. We work to create opportunities not only for our team, but for you, that will make a positive difference in our and your food consumption, lifestyle choices, and career paths. We recognize and remind ourselves and you to acknowledge the responsibility to contribute and give back to the community.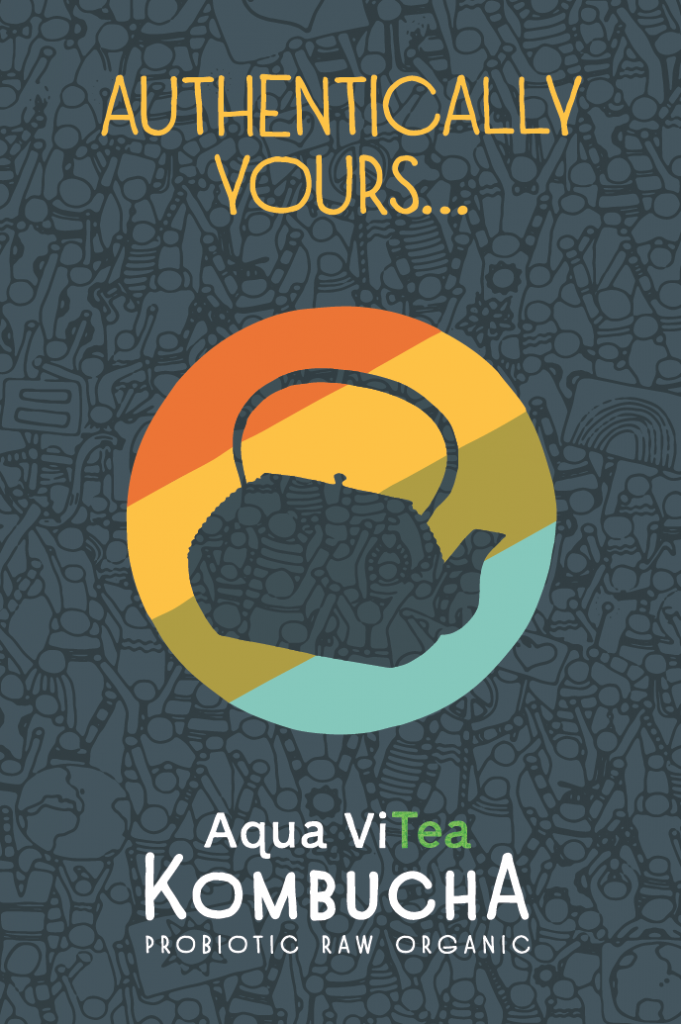 Commitment to Authenticity
Controversy has been brewing in the Kombucha community surrounding the fact that many commercially available Kombucha brands have been found to contain significantly more sugar and more alcohol than their labels disclose. Additionally, some large-scale Kombucha products are being manufactured in a lab setting, force carbonated, and even pasteurized, with the probiotic cultures added artificially as "ingredients" to the end product.
Aqua ViTea, since day one, has shown a deep commitment to authenticity. This begins by sourcing the highest quality ingredients, including sustainably-sourced organic tea from Middlebury's Stone Leaf Teahouse and organic cane sugar to feed the ferment. Their Kombucha is the product of a live, active fermentation, which allows the live cultures and enzymes to develop naturally and delivers the tangy effervescence that Kombucha drinkers love.
Additionally, they are one of only two Kombucha makers in the U.S. to invest in a spinning cone column – a machine typically used in wine-making – which allows for the extraction and recovery of volatile compounds, including alcohol, without the need for excessive heat. And since the alcohol is removed at the end of fermentation, the active cultures can grow at their own pace, which results in authentic, delicious and non-alcoholic Kombucha. They even employ an in-house microbiologist to analyze the safety and purity of their products! Dr. Bill Yawney oversees their food safety standards and works in their state-of-the-art in-house lab to create standards for testing alcohol levels in Kombucha produced by Aqua ViTea and by other Kombucha producers. You can read more about that here.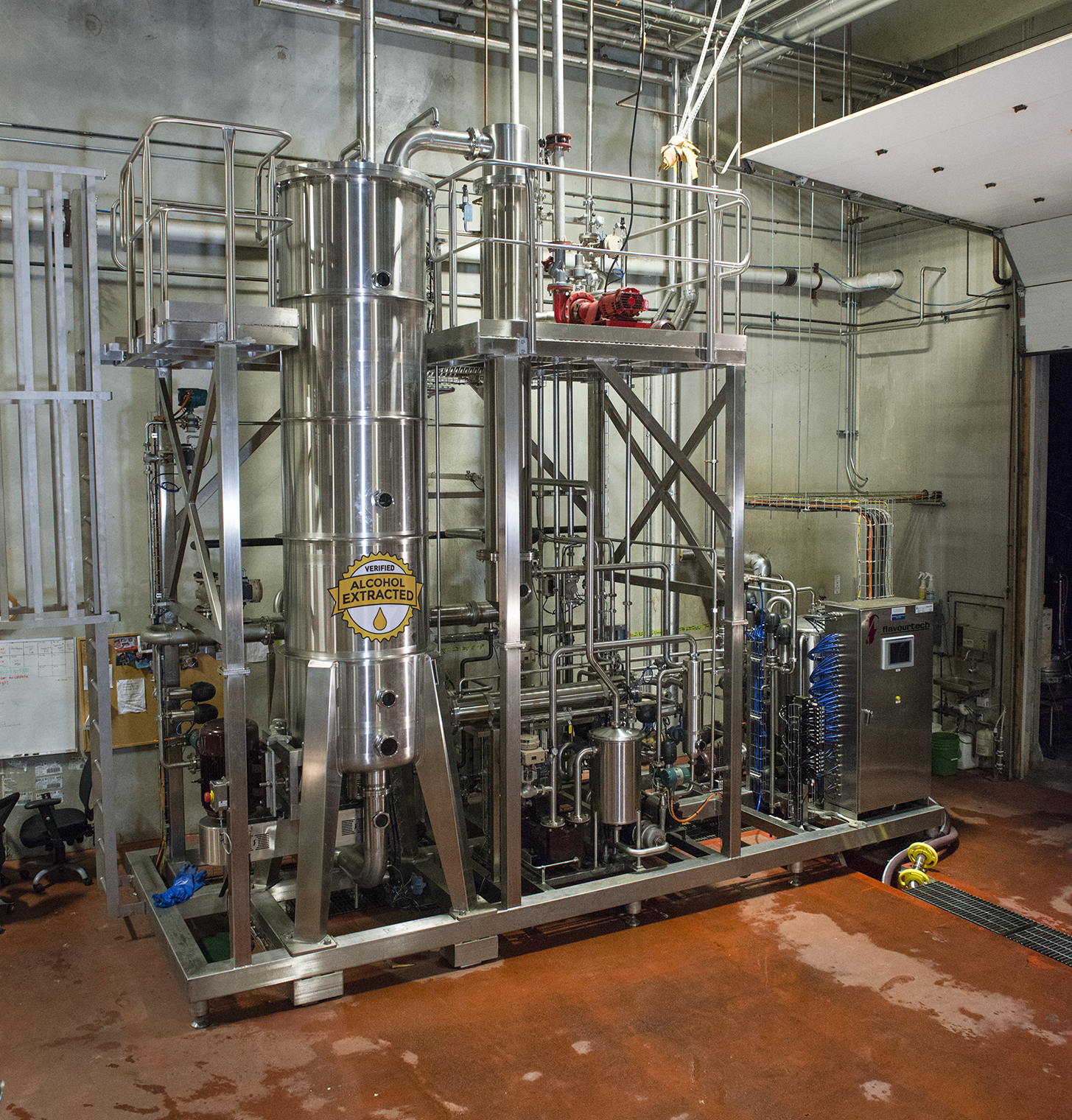 You'll notice that Aqua ViTea Kombucha now bears the Alcohol Extracted Verified Seal, so you know what you're getting (and not getting) when you drink their Kombucha.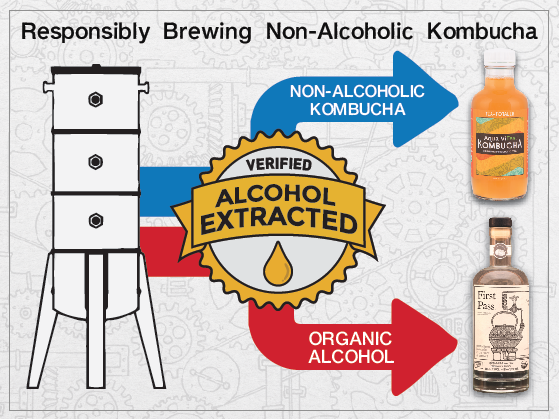 Wonder where that alcohol is going after it's extracted from Aqua ViTea Kombucha?
They send it right down the road to their friends at Appalachian Gap Distillery, where it is turned into a distinct and flavorful vodka known as Aqua Vodka. It's the perfect blend of ancient tradition and modern technology! Click here to read all about it.
Also, an exciting new addition to the Aqua ViTea lineup is AfterGlow Hard Kombucha! This is a smooth, tasty alternative to beer and cider and a more natural option than spiked seltzers. It's organic, gluten-free, non-GMO, and made with only the finest sustainably-sourced ingredients. While they do extract the alcohol from their traditional Kombucha, that alcohol is not used in creating AfterGlow. Instead, they let AfterGlow's natural alcohol mature through fermentation and into the can – resulting in a mindfully made adult beverage. Click here to read more about it.