The results are IN! Thank you to everyone who voted in this year's Board of Directors Election. This year, 23% of eligible member-owners participated in the election – that's a record! Congratulations to our four brand-new Directors!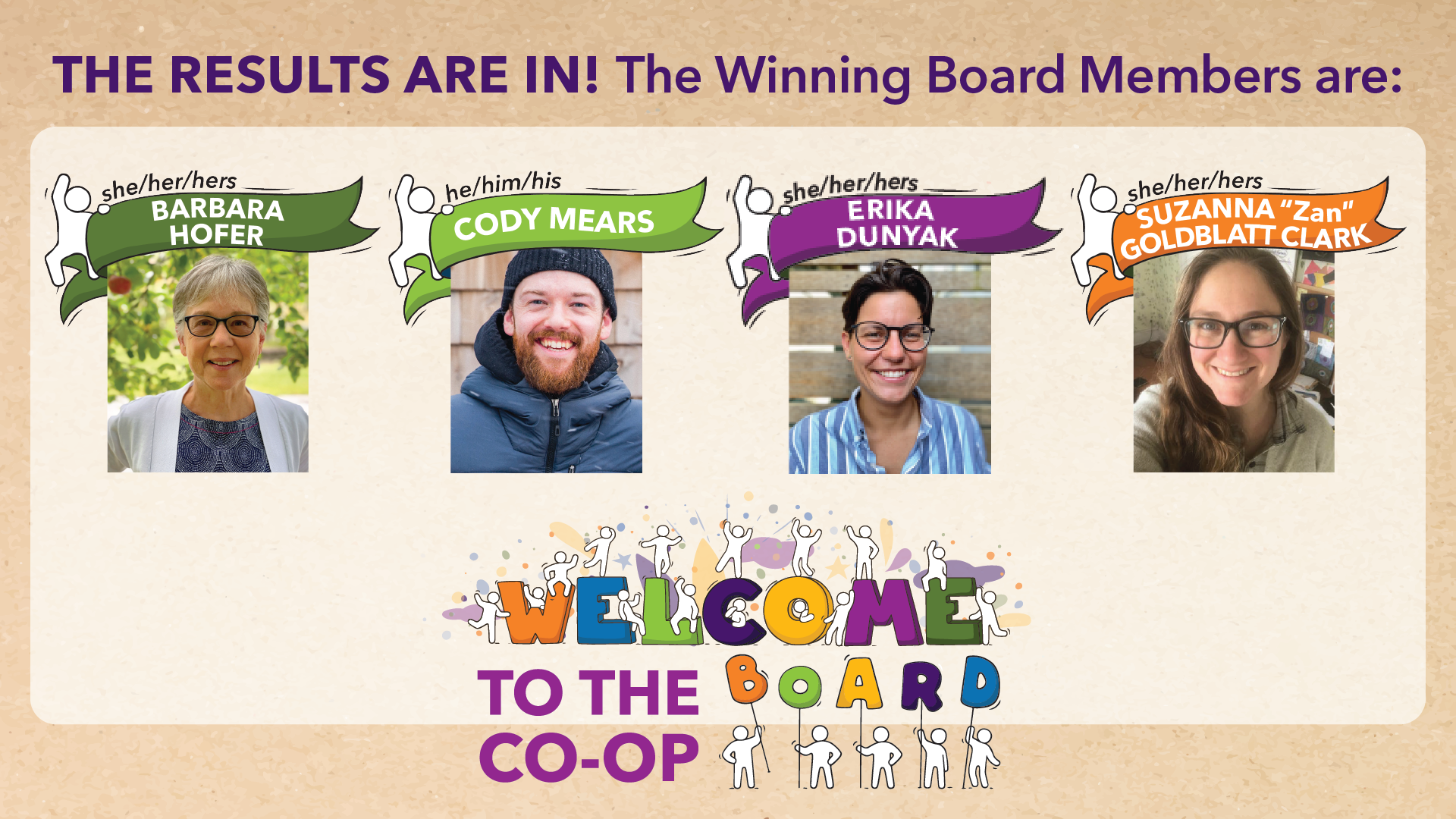 Board Elections typically take place in May of each year and are administered online.
You can find out more about Joining the Co-op Board right here.