October is Co-op Month – Support Co-ops and Your Budget with Co-op-Made Products at Every Day Low Prices
Most shoppers buy products that are produced by a cooperative every week, and most likely, they don't even realize it. Cooperatives are really great at producing high-quality products, using sustainable methods and fair labor practices, but we're often not so great at shouting about it. Because co-operatives are owned by the folks who use their services – yes, people just like you – we all reflect the various needs and desires of our member-owners. That means it can be hard to look at a product and recognize that a co-op made it! At Food Co-ops across the country, you can find a label on our shelves that helps you find your way to Co-op-Made Products. It looks like this: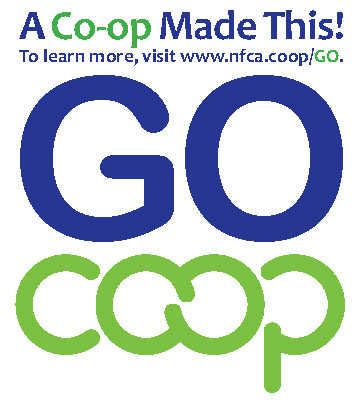 Many of our Co-op-Made Products are also part of our Co-op Basics Program. Here's just a few you'll find at affordable everyday prices at Middlebury Co-op:
To find more Co-op Made Products on Co-op Basics and a host of Every day Low Prices on Products You Love, just look for the purple signs to find these great deals, every day at your Co-op. Remember to SPECIAL ORDER these products by the case to receive an additional 15% off!

Delicious and Budget Friendly Recipes:
Soy-Ginger Dinner Salad with Tuna