Kiddos, cover your ears! Back to School time is coming! Parents, stock up now (or any day!) on lunch-box favorites that won't break your budget. There are so many fun and affordable ways to pack a lunch box at the Co-op. Here are just a few that are part of our everyday low price program:
Local Champlain Orchards Macintosh Apple Totes – $1.69 lb
Local

Co

–

op

Made Cabot 8 Oz Cheeses – $3.19 ea
Organic Field Day Applesauce Cups 4packs – $2.99 ea
Organic Field Day Diced Fruit Cups 4 packs – $3.69 ea
Organic Field Day Mac & Cheese – $1.99 ea
Field Day Skipjack Tuna – $1.99 ea
Non-GMO Project Verified Field Day Cereal Bars 6 packs – $2. 99 ea
Non-GMO Project Verified Field Day Crackers – $2.69-$3.49 ea
Non-GMO Project Verified Nature's Own Sliced Bread – $2.99 ea
In-House Sliced Provolone, Swiss and Mild Cheddar – $7.99 lb
In-House Sliced McKenzie Roast Ham & Turkey – $8.99 lb
And, there are so many more! Just look for the purple signs in our Meat Department and the entire store to find fabulous everyday low prices on products you can trust!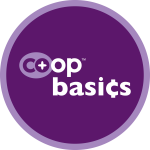 Delicious and Budget-Friendly Recipes: