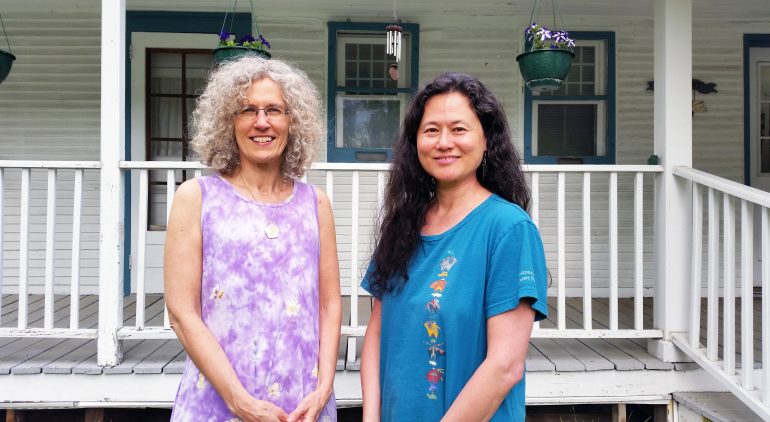 Business of the Month: Natural Medicine of Vermont
Searching for healthful options for treating disease and pain that focus on restoring health rather than merely treating symptoms? We invite you to check out our featured Co-op Connection Business -Natural Medicine of Vermont! Card-carrying Co-op member-owners can enjoy 10% off their 1st visit and $5 off subsequent visits!
Natural Medicine of Vermont (NMV) is an integrative naturopathic medical facility whose goal is to provide comprehensive and expert health care services. NMV, located in Middlebury, Vermont, is owned and operated by Dr. Karen Miller-Lane, a licensed naturopathic physician and acupuncturist.
Background
Dr. Miller-Lane is licensed in Chinese Medicine & Acupuncture and trained in Craniosacral Therapy. Her expertise lies in providing an integrative, compassionate and individualized approach to women's health, endocrine, gut, and immune support, and to the challenges of chronic disease. She received a Doctorate of Naturopathic Medicine (2001) and a Masters of Acupuncture (2002) from Bastyr University. She received certification in Craniosacral therapies in 2000. In addition, she spent four years (2008-2010, 2012-2014) studying advanced Chinese medicine and pulse diagnosis with the acupuncturist and scholar Lonnie Jarrett. She also trained with Eileen McKusick and was certified as a Biofield Tuning practitioner in 2016. These multi-cultural, multi-modal teachings provide a rich foundation for her practice of medicine. Prior to becoming a Naturopathic Physician, Dr. Karen worked in the field of international development and education with a focus on women's healthcare issues. Currently, she is particularly interested in the developing field of epigenetics and nutrigenomics, as she continues to embody a commitment to being an innovator in the ever-emergent field of healthcare in the 21st century. She finds joy in her family, friends, the patients she works with and finding the humor and wonder in everyday situations.
Thanks to her diverse clinical background, Dr. Karen MIller-Lane is able to unite many different complementary practices into one visit. This integrative approach provides the best possible treatment and outcomes natural medicine has to offer. Her specialties include:
Women's Health
Immune and Cancer Support
Endocrine Health
Chronic Disease
Pain Management
Smoking Cessation
What Is Naturopathic Medicine?
Naturopathic Medicine is a distinct profession of physicians trained in primary health care who are oriented towards prevention, education, and promotion of optimal health rather than just treatment of disease. Naturopathic doctors (ND's) integrate centuries-old knowledge of traditional, non-toxic therapies with the best of modern medical diagnostic science and standards of care. ND's complete pre-med education followed by a 4-5 year residential curriculum with 4,500 – 5,000 hours of instruction and extensive, supervised clinical training. ND's must also pass rigorous state and national board examinations.
Foundation and Guidance for Naturopathic physicians are based on the following principles:
First, Do No Harm
Prevention
The Healing Power of Nature
Treatment of the Whole Person
Treat the Cause
Doctor as Teacher
Services Offered
Dr. Karen Miller Lane utilizes naturopathic medicine, acupuncture, and oriental medicine to design individual preventative treatment plans that will assist in achieving your optimum wellness and provide effective complementary health care to meet your specific needs.
Routine Physicals
Standard and Specialty laboratory work
Nutritional Counseling & Diet therapy
Botanical medicine therapy, using both Chinese and Western herbs to treat various conditions. Trained in herb-drug interactions.
Stress and Lifestyle Counseling
Hydrotherapy
Homeopathy