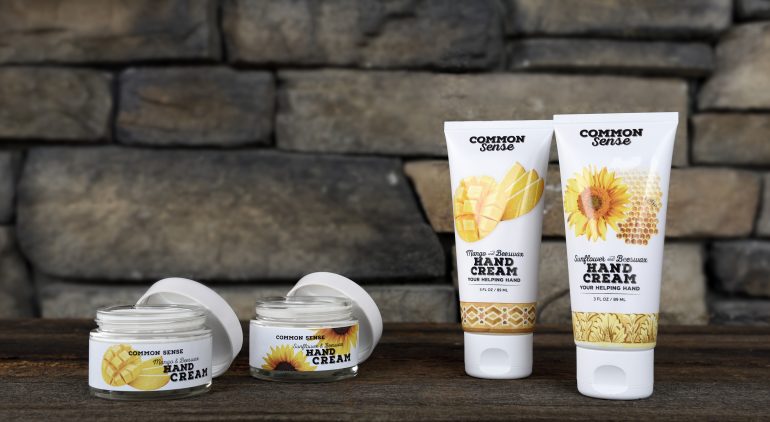 Spotlight on Common Sense
We're shining our Member Deals Spotlight on one of the newest additions to our local lineup in the Wellness Department – Common Sense! Based in Bellows Falls, VT, this natural body care company has been making high-quality, all-natural body care products for over 35 years. From August 20th – September 2nd Co-op member-owners can enjoy 20% off their full line of products! Read on to learn more about them and their commitment to authenticity:

According to its website, Common Sense began manufacturing natural soap and body care products 35 years ago. At that time, health food stores were small and natural products were not in the mainstream. Some of their earliest large-scale batches of soap involved using a plastic barrel for the tank and a canoe paddle as a mixer! They worked on perfecting their trade and within a little while had come up with a few simple products. Their goal was to produce effective products at an affordable price — hence the name Common Sense Soap. Many years later the same values hold true for Common Sense Soap. Their interest in learning to make natural products was based on the simple conviction that making "natural" products was the right thing to do.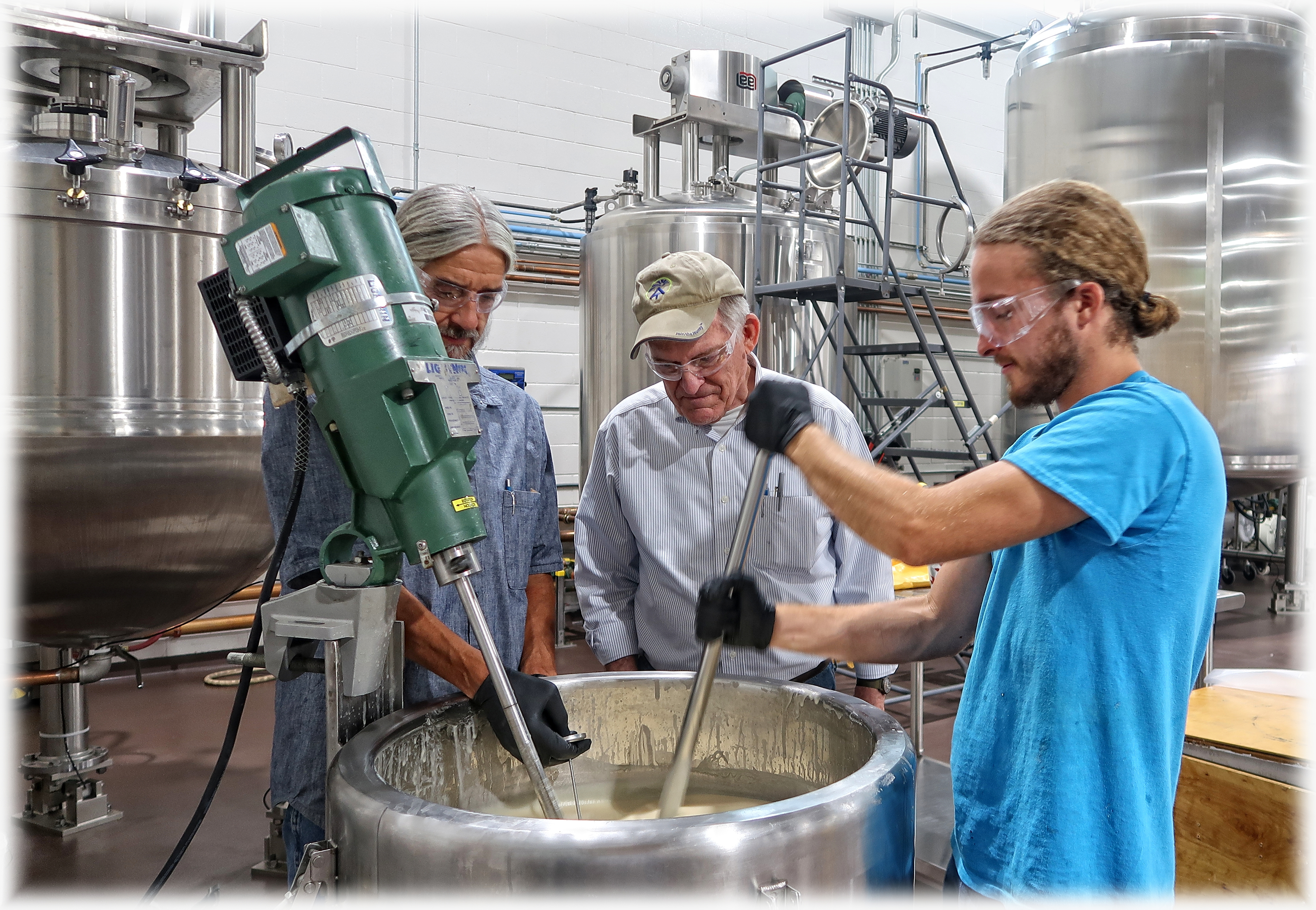 Learning was painstakingly slow at first. Raw material suppliers had no interest in supplying know-how on the natural authenticity of raw materials. They recall asking a large supplier whether their emulsifiers were naturally derived and still remember the response: "Son, no one cares about those things. All anyone cares about is feel, fragrance, and appearance." As a result, they only made very simple products because they had no objective information regarding the processing of many raw materials.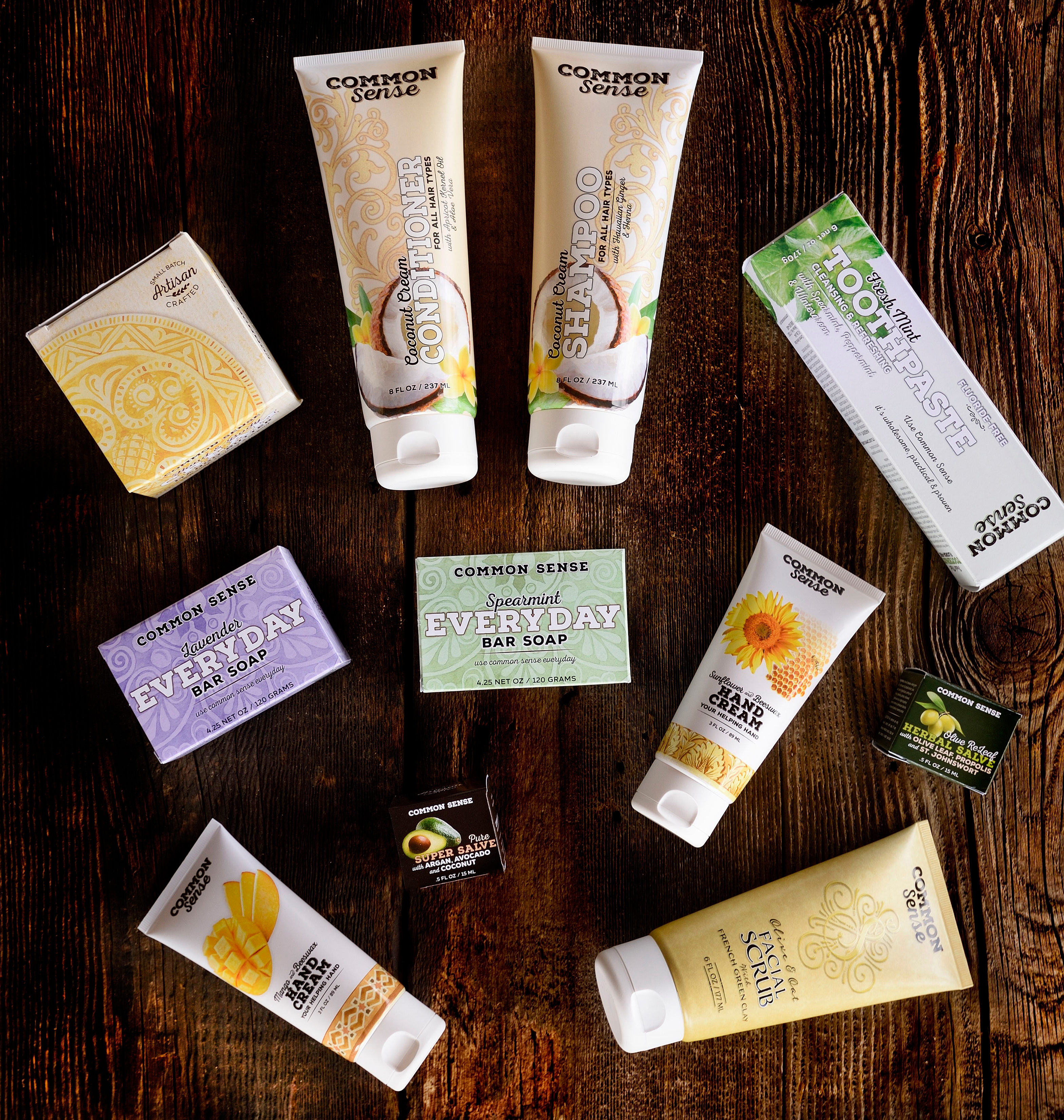 With natural products now firmly planted in the mainstream, economic survival mandates that raw material suppliers provide objective information regarding raw materials. New brands are continually introduced but most are just marketing endeavors. It's rare to find a brand that actually formulates and makes its own products. And it's even rarer to find someone who has been doing this for many years. Common Sense is an exception. They aren't newcomers trying to sell something with nothing behind it. They work hard to produce quality products that are useful, safe, and affordable.
During this pandemic, handwashing remains one of the most effective ways to protect oneself from the spread of the Coronavirus (COVID-19). Common Sense offers many kinds of soaps and lots of moisturizers, as well – which certainly come in handy when handwashing occurs with such frequency. Their sales motto is simple: "A good product will sell itself."