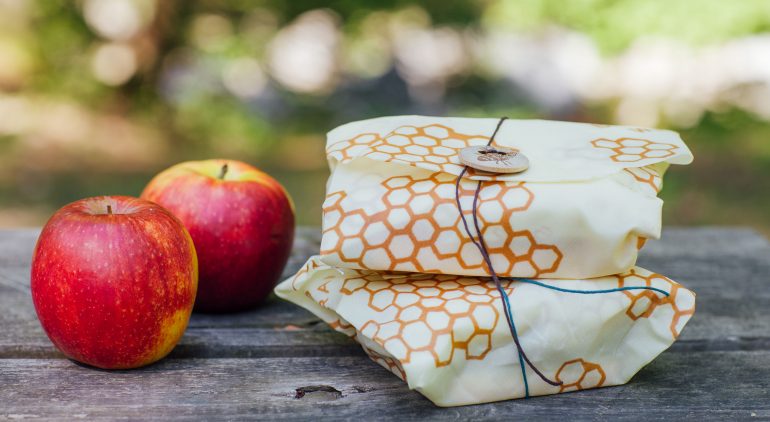 Spotlight on Bee's Wrap
We're shining this week's Member Deals Spotlight on a mission-driven local business creating innovative, award-winning products to help us curb our dependence on plastic — Bee's Wrap! From August 13th – 19th all Bee's Wrap products are 20% off for member-owners, so it's a great time to stock up on these reusable, rugged, eco-friendly, locally-made, fully compostable wraps. Read on to learn more about this local company, their mission, and their fierce advocacy: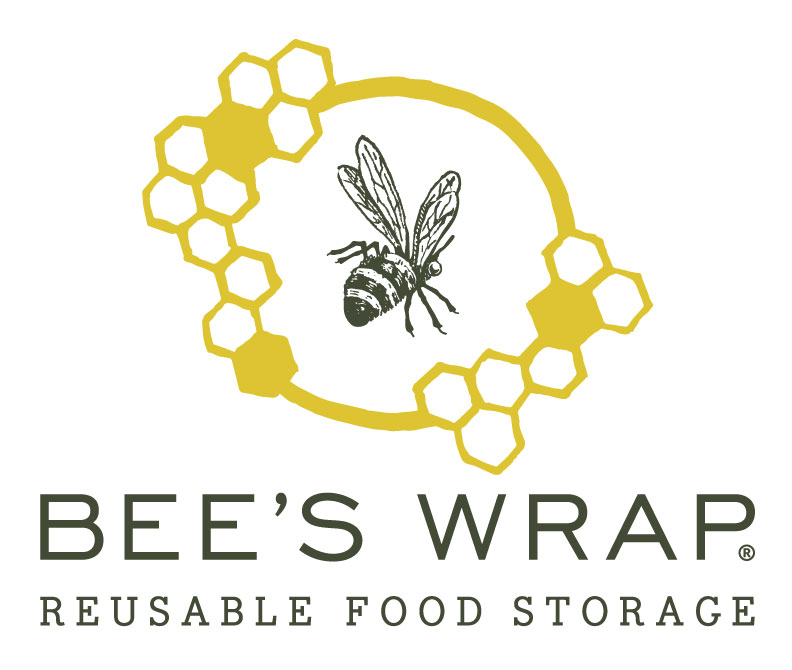 Bee's Wrap was born in 2012 as its founder, Sarah Kaeck, was growing ever more deeply concerned about the persistent effect of plastics on our planet. She began by asking a simple question: How could we eliminate plastics in our kitchen in favor of a healthier, more sustainable way to store our food?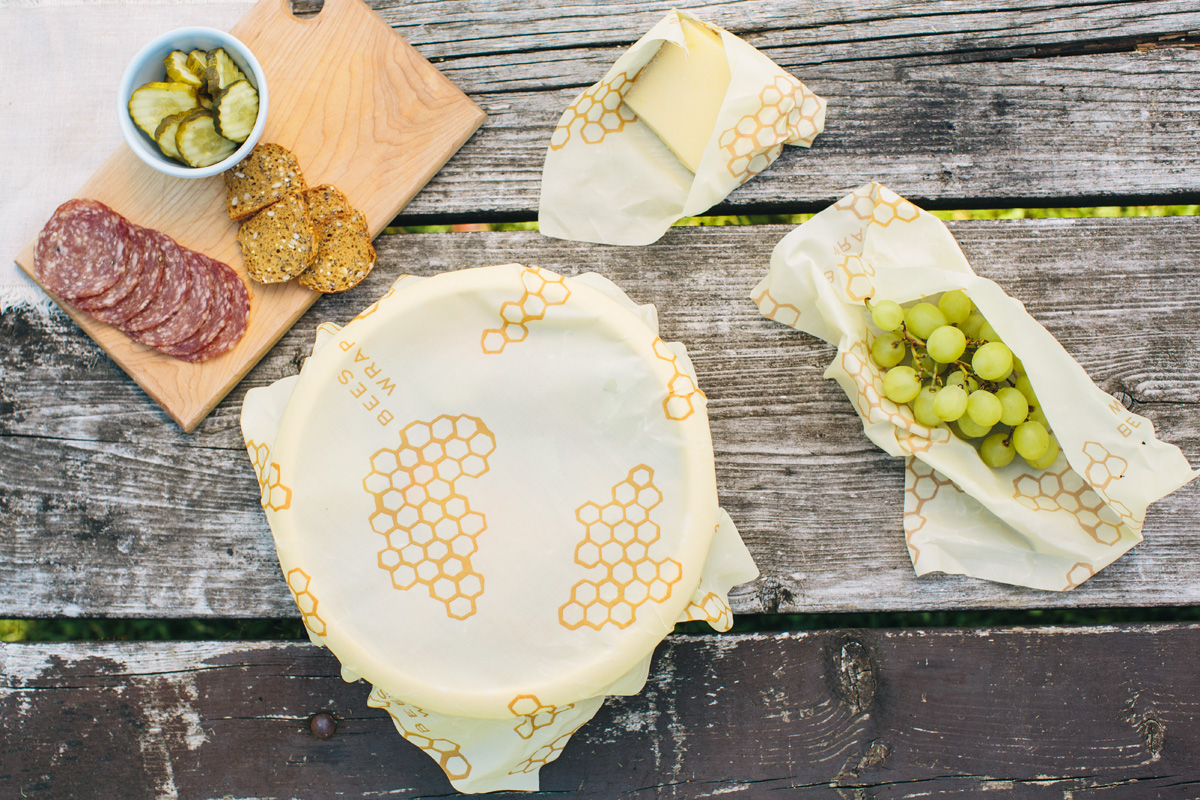 What she discovered was a lost tradition made new again. By infusing organic cotton with beeswax, organic jojoba oil, and tree resin, Kaeck created a washable, reusable, and compostable alternative to plastic wrap. What she also understood from the very beginning was that there must be a consideration of the entire life of the products we make and consume, from their creation and manufacturing to their eventual end. This is where biodegradability comes in: A product that is biodegradable can be easily returned to the earth. As their website states, "It's a technology as old as time, and everything made in nature returns to nature with time. There's no complicated recycling process, and no need to send your Bee's Wrap off to a special facility. Made from four simple ingredients, Bee's Wrap comes from the earth and is designed to return to the earth." As your wrap begins to wear out, the team at Bee's Wrap hopes that you'll look on those signs of wear as a welcome reminder of the natural cycles that surround us.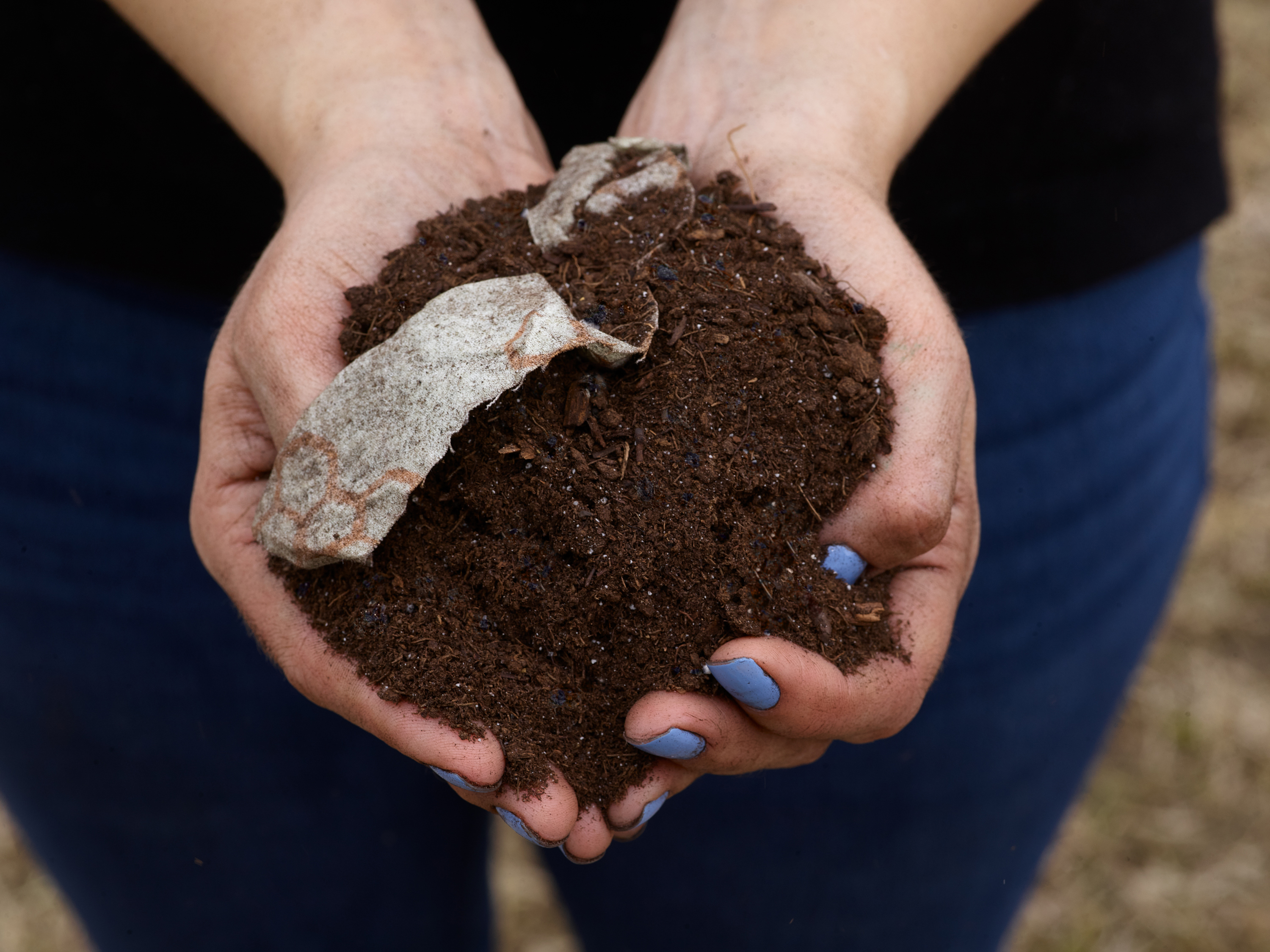 Looking beyond the impact of the products they create, Bee's Wrap is committed to using their business as a vehicle for social change, bettering the lives of their customers, employees, community, and the planet. As a proud B Corp and certified Green America company, Bee's Wrap is committed to social change to help better the lives of its customers, employees, community, and planet. In 2019 they were awarded Green America's People and Planet Award, which recognizes outstanding small businesses with deep commitments to social justice and environmental sustainability. They were also the 2019 recipient of B-Corp's 2019 Best For The World: Environment award for the business's top-notch attention to environmental stewardship. Bee's Wrap is actively working with partners such as 1% for the Planet, The Bee Cause, The Rozalia Project, and National Geographic, pledging their support to ocean conservancy, beach cleanups, and environmental stewardship.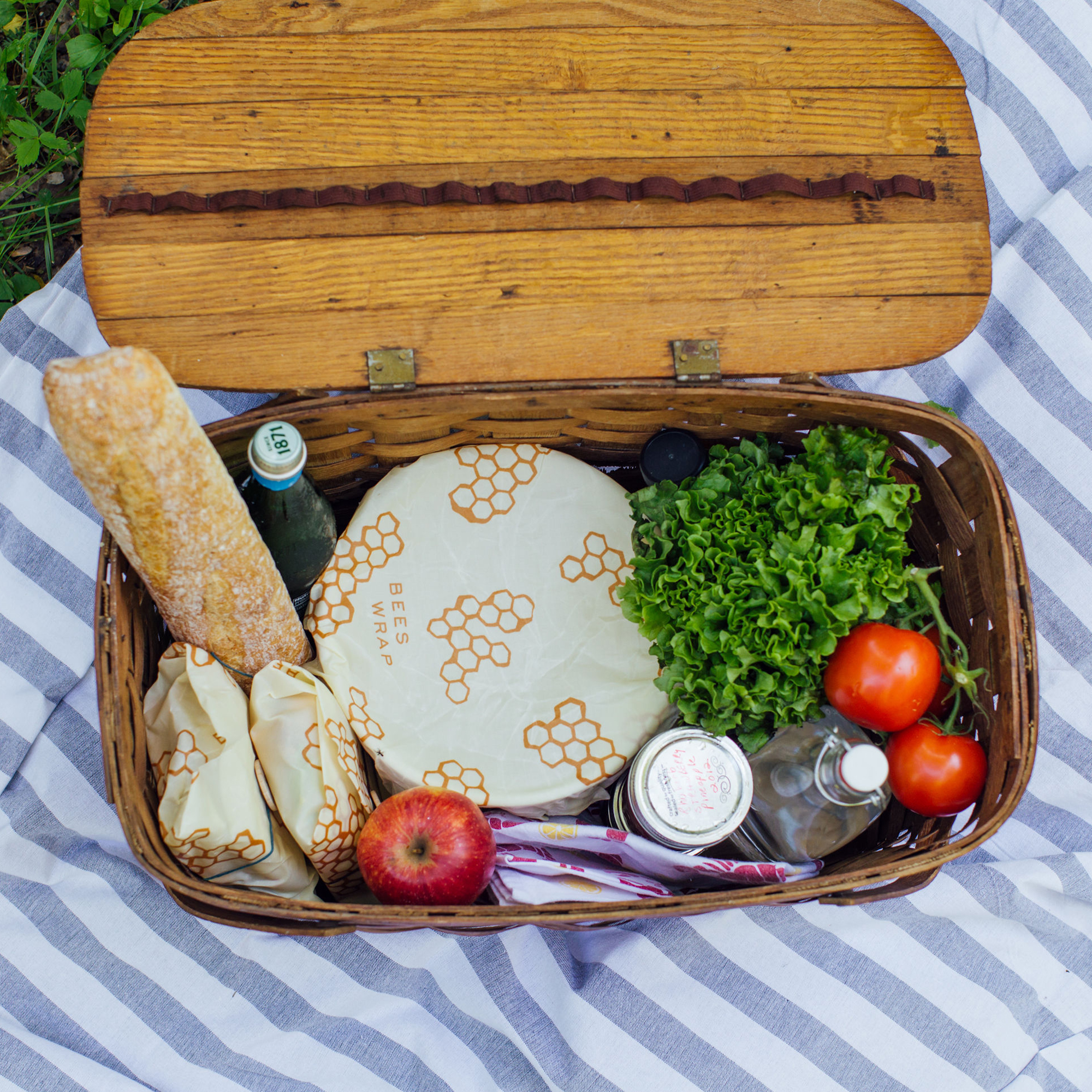 Bee's Wrap also recently joined dozens of other Vermont businesses to advocate at the Statehouse for climate action policies in 2020. As Kaeck shared in a recent blog post, "I feel it is important that our elected officials hear from the Vermont business community, as we are important stakeholders in Vermont's economy and have an impact on the environment we all share. Bee's Wrap's focus is on reducing the usage and availability of single-use plastics, increasing the accessibility of renewable energy, and prioritizing the reduction of climate pollution, and we support the comprehensive 2020 climate policy agenda outlined by VPIRG. Vermont's small size and long history of participatory democracy provide an opportunity for Vermont business (and individual Vermonters) to have direct, substantial, face-to-face conversations with their own state representatives and legislative leaders. Bee's Wrap participated in this event to advocate for our business values and shared priorities for bold climate action. We did this alongside our corporate peers, demonstrating together that the need for action is vital and urgent."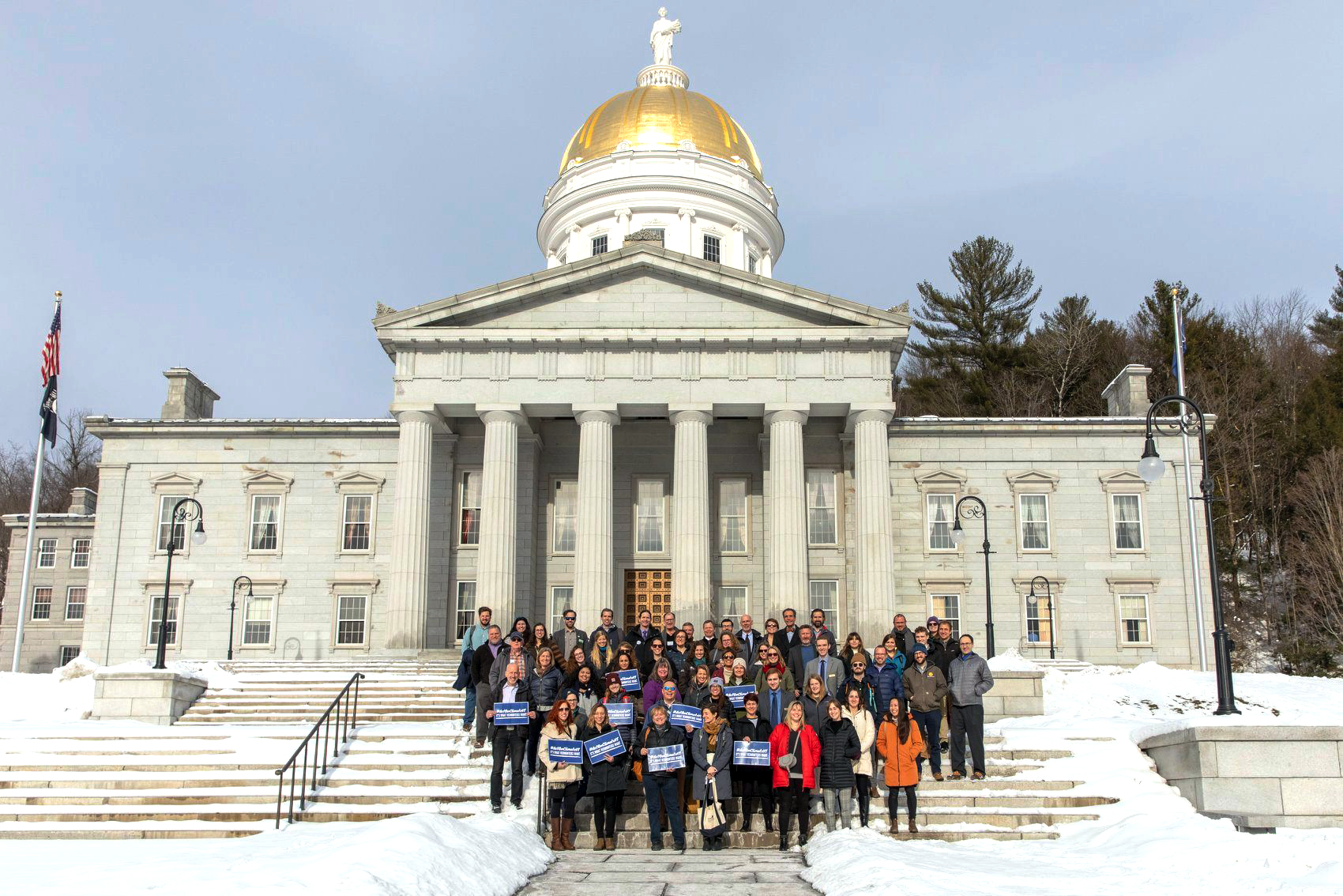 Reducing the reliance on plastic takes time, and every effort you make counts. Whether you're using Bee's Wrap for on-the-go snacks or storing dinner leftovers, you're one step closer to making it possible to ditch disposable food storage for good. Today, Bee's Wrap is a leading alternative to plastic wrap. From their headquarters right here in Middlebury, Vermont, they're creating wraps that provide a versatile and durable solution for sustainable food storage.