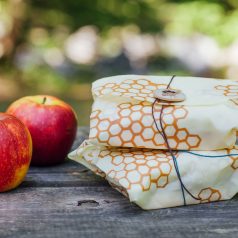 We're shining this week's Member Deals Spotlight on a mission-driven local business creating innovative, award-winning products to help us curb our dependence on plastic — Bee's Wrap! From August 24th – 30th, all Bee's Wrap products are 20% off for member-owners, so it's a great time to stock up on these reusable, rugged, eco-friendly, locally-made, fully compostable wraps. Read on to learn more about this local company, its mission, and its fierce advocacy: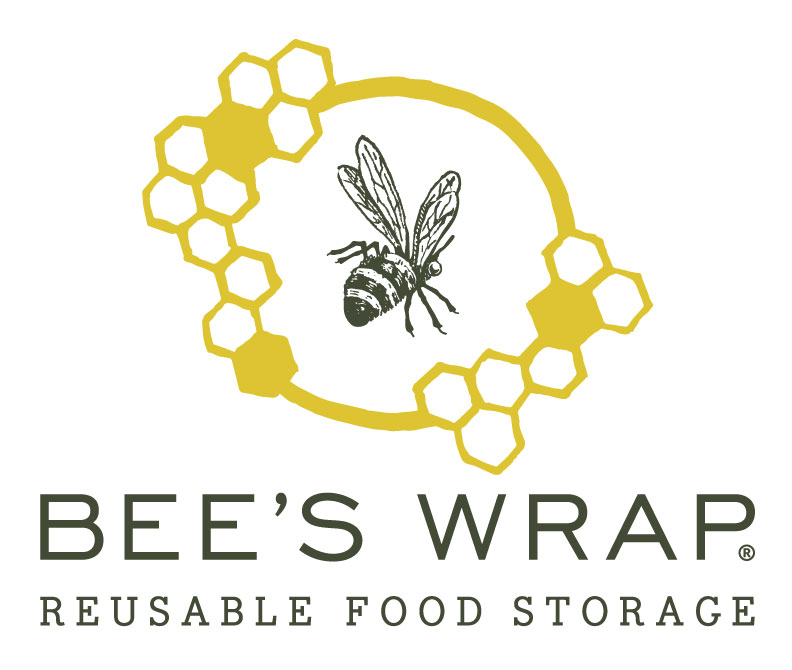 Bee's Wrap was born in 2012 as its founder, Sarah Kaeck, was growing ever more deeply concerned about the persistent effect of plastics on our planet. She began by asking a simple question: How could we eliminate plastics in our kitchen in favor of a healthier, more sustainable way to store our food?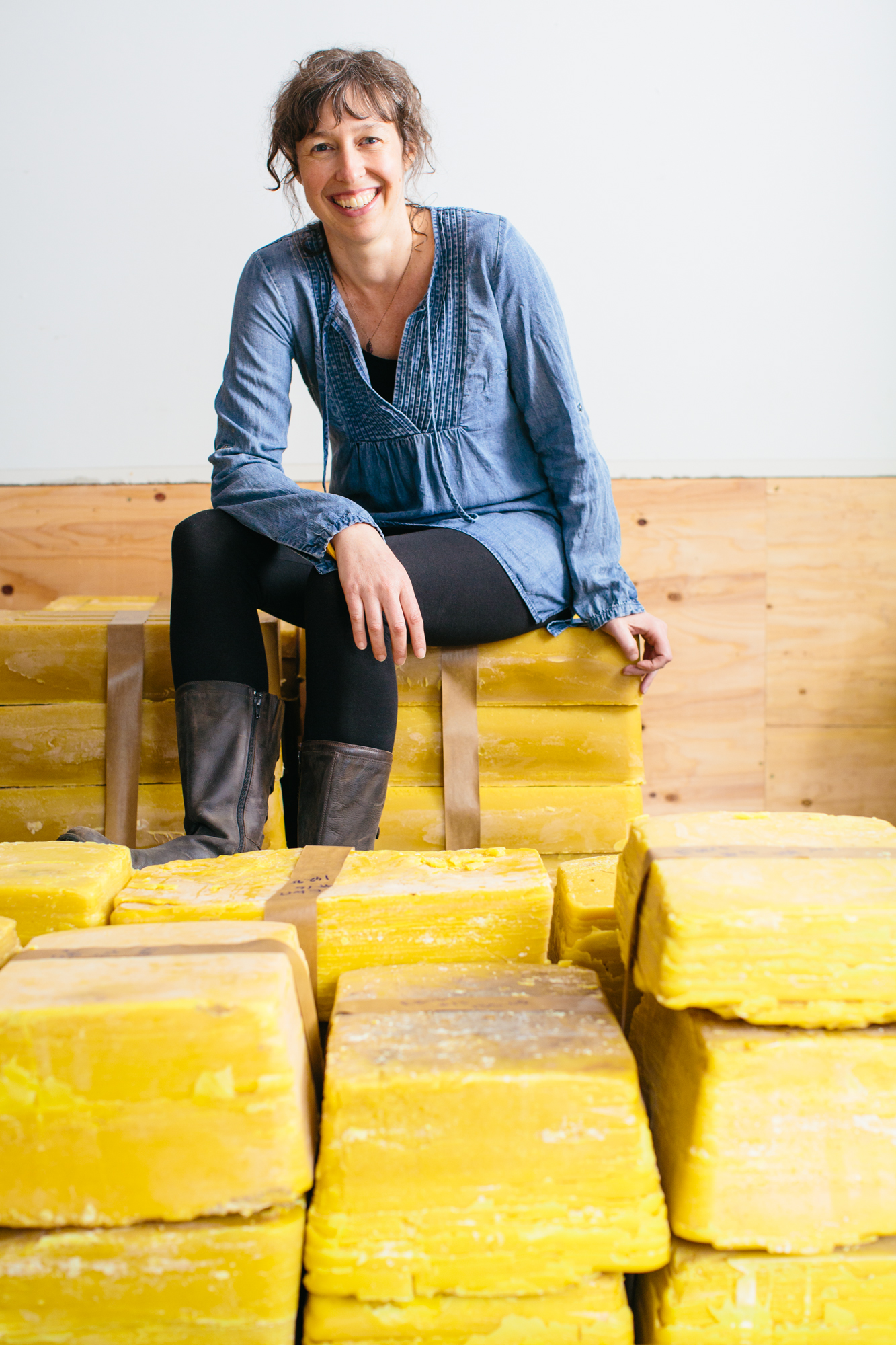 What she discovered was a lost tradition made new again. By infusing organic cotton with beeswax, organic jojoba oil, and tree resin, Kaeck created a washable, reusable, and compostable alternative to plastic wrap. What she also understood from the very beginning was that there must be a consideration of the entire life of the products we make and consume, from their creation and manufacturing to their eventual end. This is where biodegradability comes in: A product that is biodegradable can be easily returned to the earth. As their website states, "It's a technology as old as time, and everything made in nature returns to nature with time. There's no complicated recycling process, and no need to send your Bee's Wrap off to a special facility. Made from four simple ingredients, Bee's Wrap comes from the earth and is designed to return to the earth." As your wrap begins to wear out, the team at Bee's Wrap hopes that you'll look on those signs of wear as a welcome reminder of the natural cycles that surround us.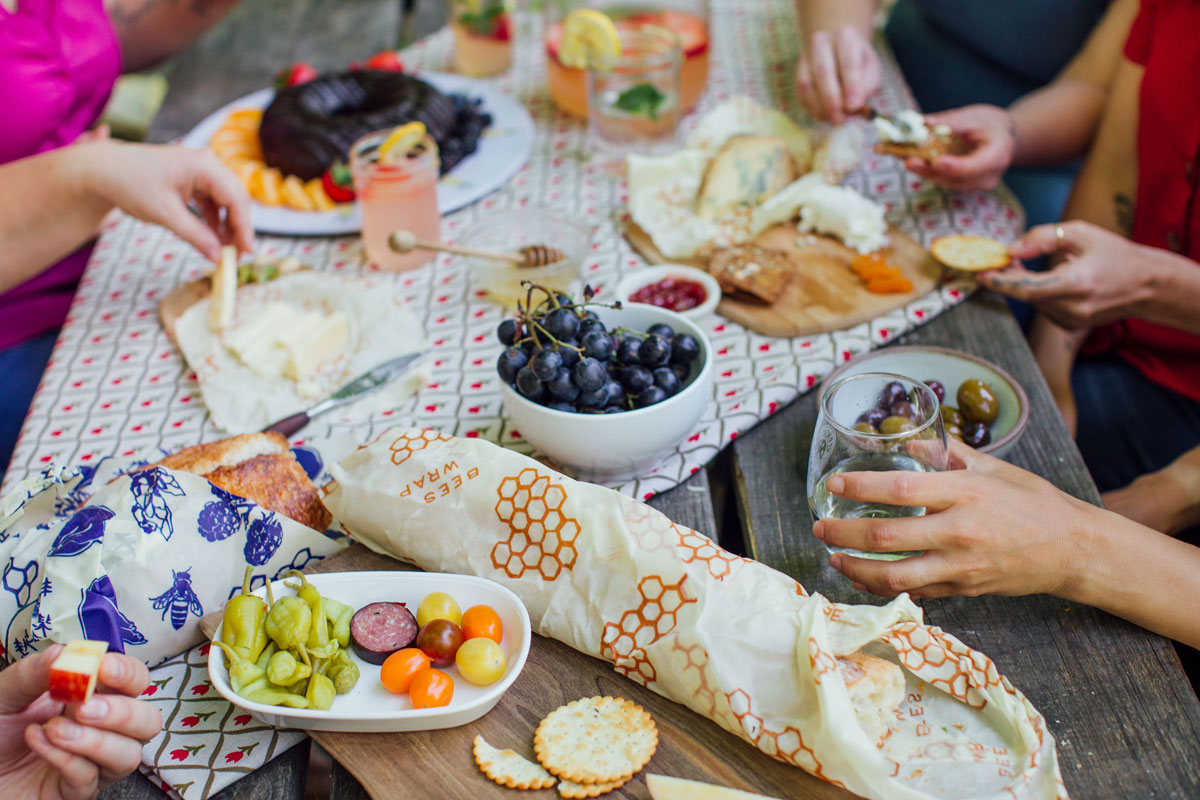 Just one pack of Bee's Wrap can save 1,667 sq. feet of plastic wrap from entering our oceans and landfills each year. That's enough plastic to cover a single-family home. If every American household swapped plastic wrap with Bee's Wrap we'd save a staggering 212 million square feet (4.8 million acres) of plastic from the planet each year!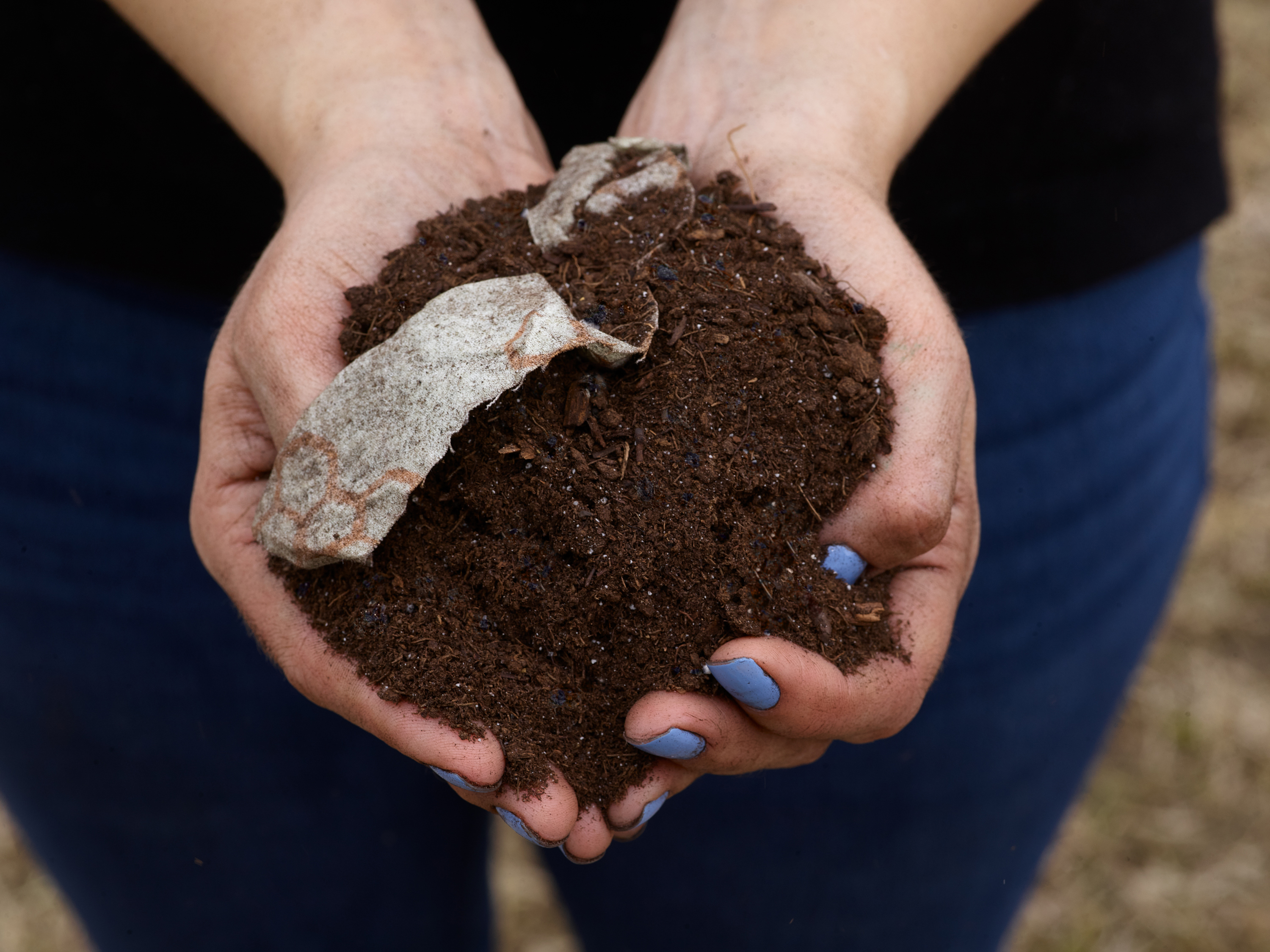 Looking beyond the impact of the products they create, Bee's Wrap is committed to using their business as a vehicle for social change, bettering the lives of their customers, employees, community, and the planet. As a proud B Corp and certified Green America company, Bee's Wrap is committed to social change to help better the lives of its customers, employees, community, and planet. In 2019 they were awarded Green America's People and Planet Award, which recognizes outstanding small businesses with deep commitments to social justice and environmental sustainability. They were also the 2019 recipient of B-Corp's 2019 Best For The World: Environment award for the business's top-notch attention to environmental stewardship. Bee's Wrap is actively working with partners such as 1% for the Planet, The Bee Cause, and The Rozalia Project, pledging their support to ocean conservancy, beach cleanups, and environmental stewardship. They're also committed to donating at least 1% of sales of their Honeycomb Roll of Bee's Wrap to organizations supporting these efforts.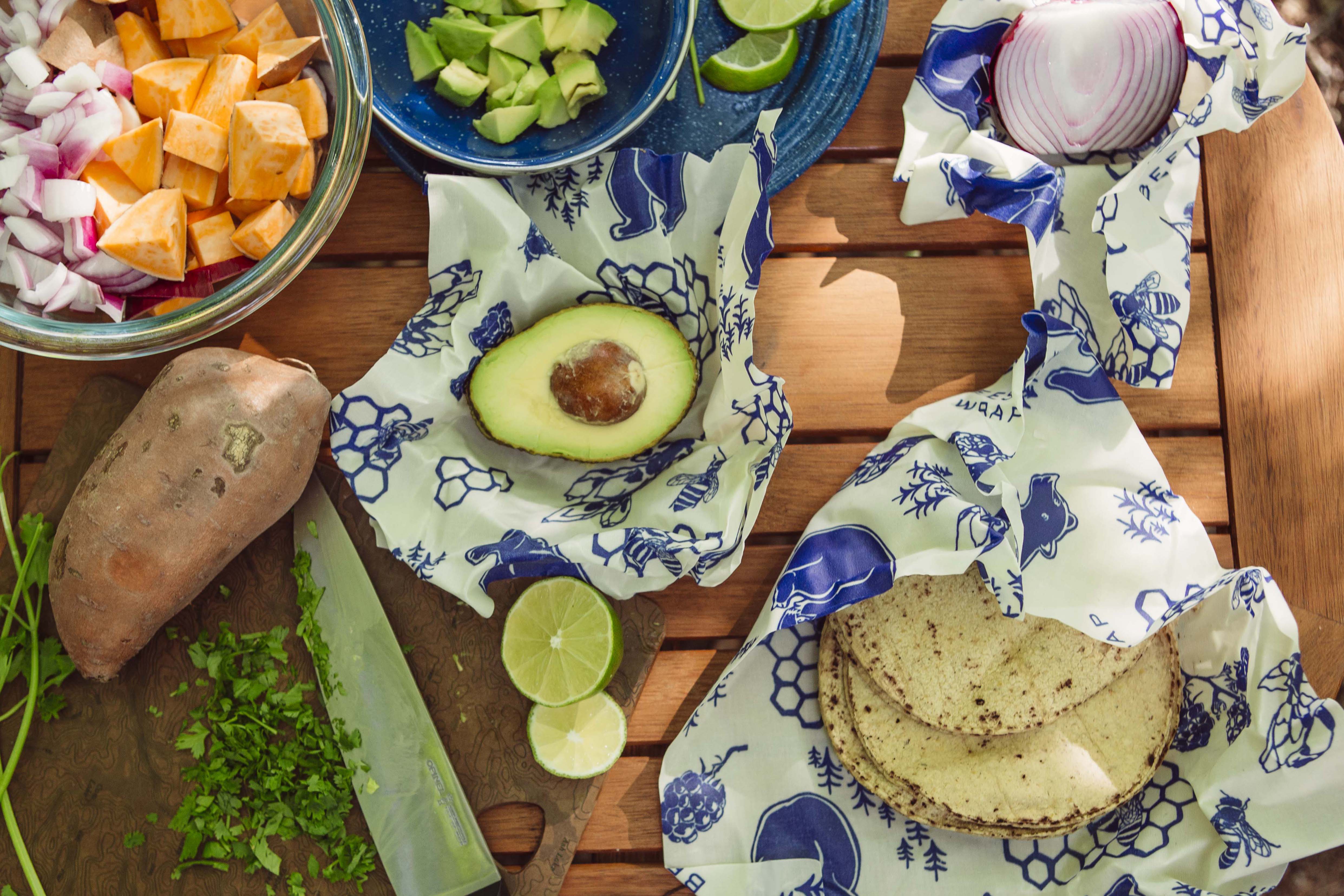 The year 2021 brought big changes for Bee's Wrap as the business was sold to an undisclosed private investor. Since founding the business in 2012, Kaeck stewarded the growth of her company through the addition of dozens of employees, an expansion into a 12,000-square-foot facility in Middlebury, and she oversaw the company's B Corp Certification. Bee's Wrap was growing, both nationally and internationally, and Kaeck was seeking an investor who could leverage the company's successful track record into this new phase of growth. Kaeck stayed on as the CEO for the first few months of the transition, then handed over the reins to Tara Murphy in June of 2021. Murphy brings extensive experience to the role, having served for four years as CEO of the Hinesburg-based Vermont Smoke & Cure and three previous years at Keurig Green Mountain.
In a press release, Kaeck says, "I could not be happier about the prospects for Bee's Wrap's future. I founded and led Bee's Wrap for eight years with the goal of creating a viable mainstream alternative to plastic, and we're at that point now. Tara's deep consumer product experience, outstanding leadership skills, and commitment to Vermont make her an excellent choice to continue to grow Bee's Wrap in the years to come."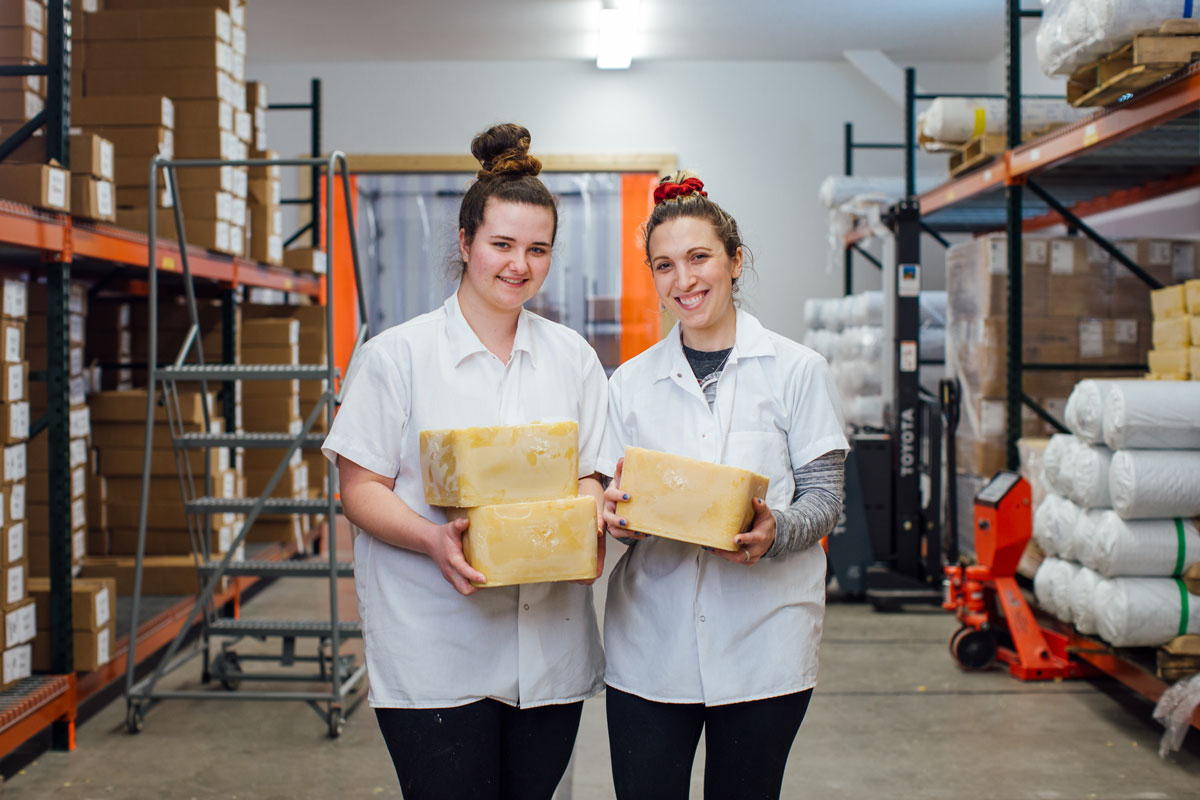 Reducing the reliance on plastic takes time, and every effort you make counts. Whether you're using Bee's Wrap for on-the-go snacks or storing dinner leftovers, you're one step closer to making it possible to ditch disposable food storage for good. Today, Bee's Wrap is a leading alternative to plastic wrap. From their headquarters right here in Middlebury, Vermont, they're creating wraps that provide a versatile and durable solution for sustainable food storage.