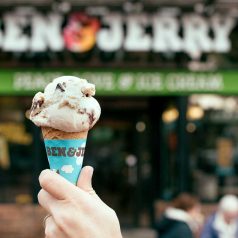 We're shining our Member Deals Spotlight on a business with humble roots in Vermont where two guys named Ben and Jerry launched their first scoop shop from a renovated gas station in Burlington, Vermont. Fast forward a few decades, and Ben &Jerry's has become a household name across the U.S. and beyond. Member-owners can enjoy a 20% discount on pints of their famous ice cream from August 31st – September 6th as we kick off our Eat Local Challenge! Read on to learn more about the rich history of Ben & Jerry's and their various ways of giving back: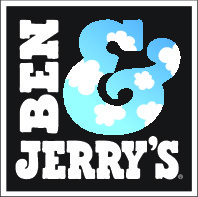 With a $5 correspondence course in ice cream-making from Penn State and a $12,000 investment ($4,000 of it borrowed), Ben and Jerry open their first ice cream scoop shop in a renovated gas station in Burlington, Vermont in 1978. By 1980, they decided to rent space in an old spool and bobbin mill on South Champlain Street in Burlington to begin packing their ice cream in pints for distribution to grocery and Mom & Pop stores along the restaurant delivery routes that Ben serviced out of the back of his old VW Squareback wagon. By the following year, they were ready to open their second scoop shop in Shelburne, and in 1982, the original shop changed locations to the iconic shop that still stands on the corner of Church Street and Cherry Street in the heart of downtown Burlington.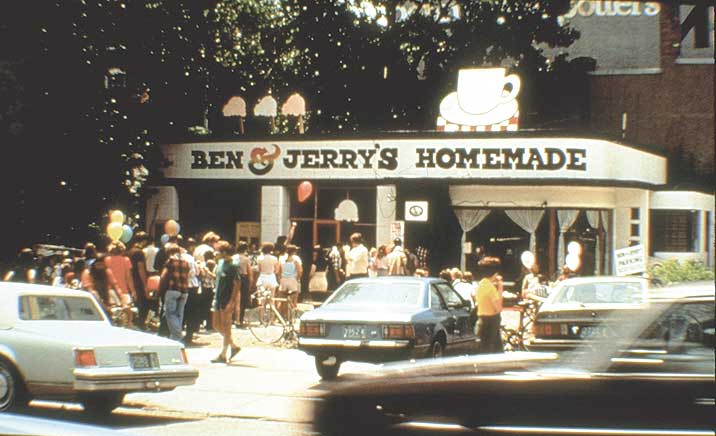 Over the ensuing decades, the Ben & Jerry's brand has grown by leaps and bounds but they've remained true to their core principles and continue to fiercely advocate for social and environmental causes. Ben & Jerry's is founded on and dedicated to a sustainable corporate concept of linked prosperity. Central to the Mission of Ben & Jerry's is the belief that all three parts of its mission must thrive equally in a manner that commands deep respect for individuals inside and outside the Company and supports the communities of which they are a part. One of the first companies in the world to place a social mission in equal importance to its product and economic missions, they focus their advocacy on their core values: human rights and dignity; social and economic justice; and environmental protection; restoration, & regeneration. They believe that business has a responsibility and a unique opportunity to be a powerful lever of change in the world. A Certified B-Corporation, they aim to use traditional and contemporary business tools to drive systemic progressive social change by advancing the strategies of the larger movements that deal with those issues, such as climate justice and social equity.
Big changes for the company came in August of 2020 when Ben & Jerry's became a wholly-owned subsidiary of Unilever. Through a unique acquisition agreement, an independent Board of Directors was created to provide leadership focused on preserving and expanding Ben & Jerry's social mission, brand integrity, and product quality in the wake of the leadership transition. They still maintain their flagship factory in Waterbury, VT, which is a must-see destination for a factory tour next time you find yourself traveling that gorgeous stretch of Vermont's Route 100.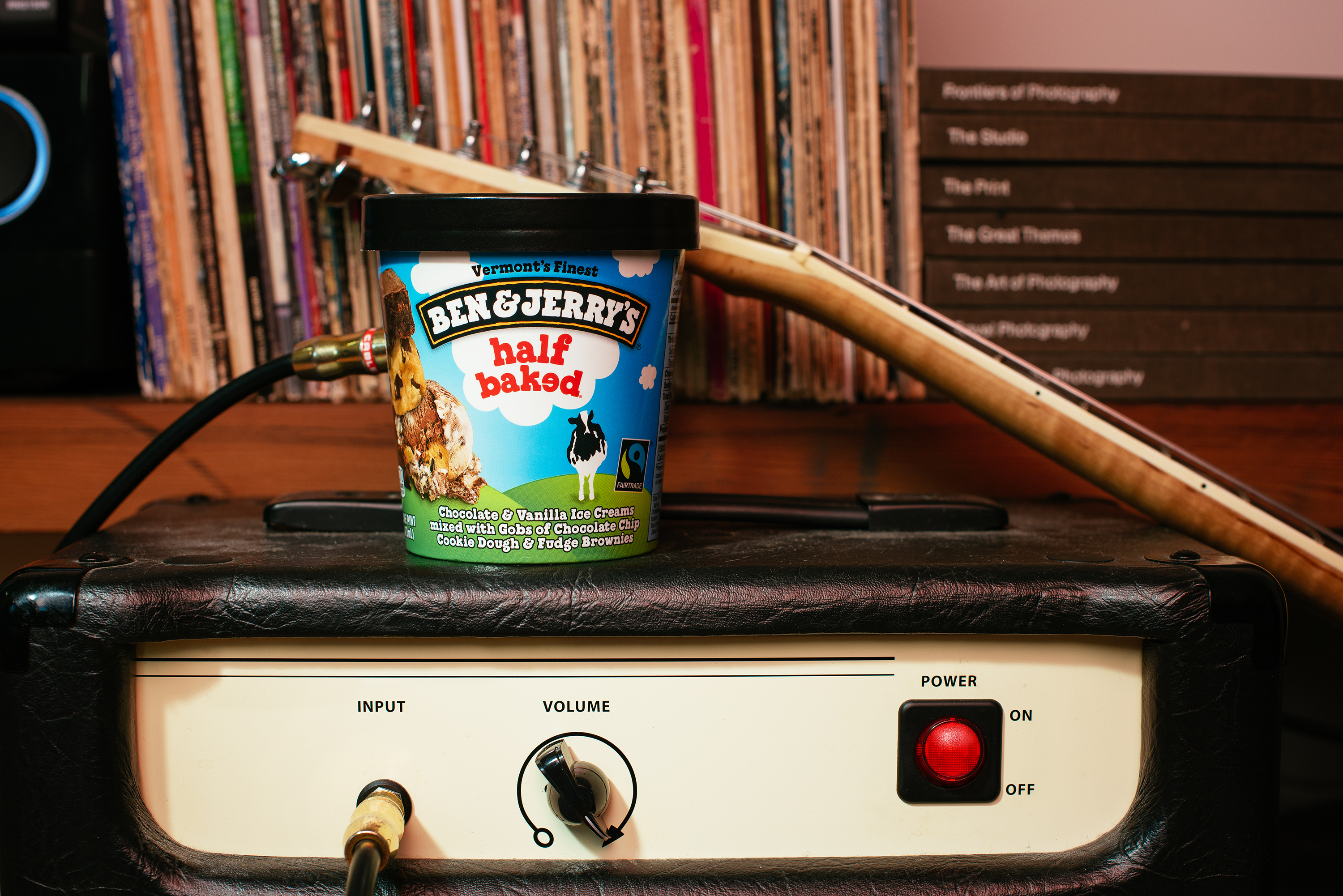 Ben & Jerry's supports the global Fair Trade movement and is committed to sourcing their vanilla, cocoa, and coffee beans from Fair Trade Certified suppliers. Ben & Jerry's is also proud to stand with the growing consumer movement for transparency and the right to know what's in our food supply by supporting mandatory GMO labeling legislation. In 2013, they committed to transitioning all of their ingredients to be fully sourced non-GMO. The folks at Ben & Jerry's want to support sustainable dairy practices that benefit farmers, farmworkers, cows, and the environment and in October of 2017, they became the first company to adopt and implement the Milk With Dignity Program through their Caring Dairy Program. They're proud of the positive impact this program has had on the true heroes of Vermont's dairy industry, the Farmworkers. Through this program, the Farmworkers have seen higher wages, improved work schedules, better time off, and improved housing. We'll raise a scoop to that!
Click here to learn more about the ways that Ben & Jerry's leverages their position to influence change.