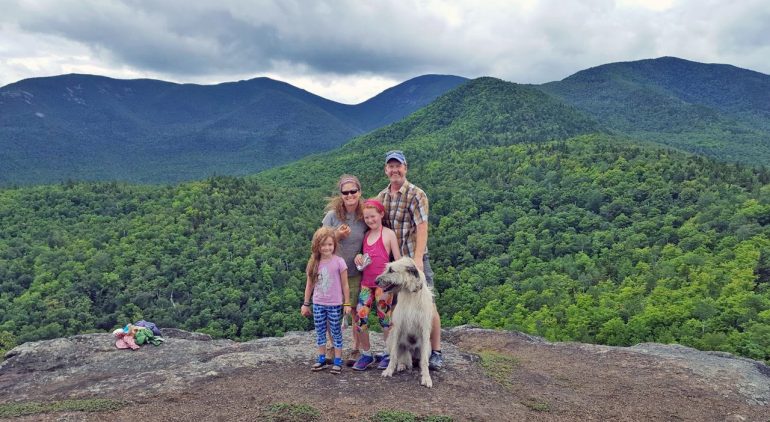 Spotlight on New Leaf Organics
Garden planting season is in full swing and we're casting our Co-op Spotlight on New Leaf Organics, who not only keeps our produce shelves stocked with an abundant array of seasonal fruits and veggies but also allows us to offer a stunning variety of locally-grown veggie and herb seedlings for gardeners in the spring! New this season – their seedlings are available for online order! They want to make growing your own food as easy as possible right now! These herb and veggie seedlings are available for pre-order and pre-packing for your health and convenience. Read on to learn more about this fantastic local, organic farm hailing from Bristol, VT:

Nestled in the rolling hills near the Bristol-Monkton town line is a sweet little farm called New Leaf Organics. Now in her 20th year in business, Farmer Jill Koppel leads her rockstar crew to produce some of the most beautiful and delicious flowers, fruits, and veggies you'll find anywhere in Vermont. Their farm has evolved quite a bit over the years, but their core mission remains the same; growing high-quality organic produce, flowers, and plants that improve soil health and strengthen the community.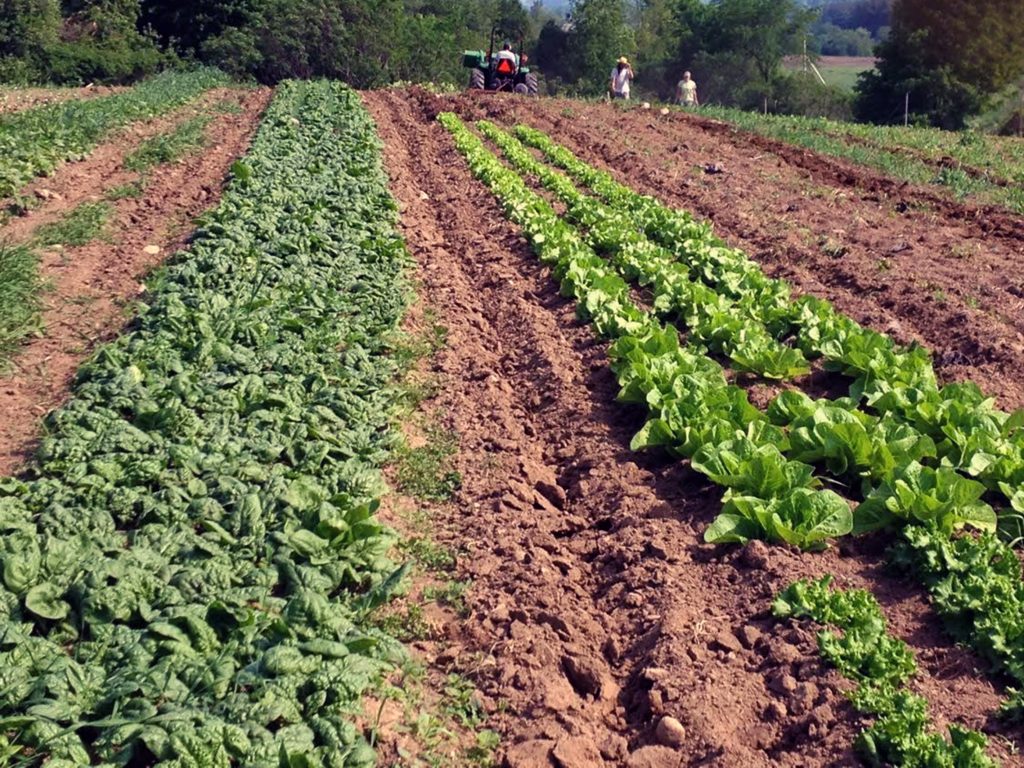 Their Mission
to grow high quality, deliciously fresh organic produce and flowers.
to maintain and build the health of our soil and water.
to keep this land open and in agricultural production.
to bring community together in appreciation of good food and eating with the seasons.
to help couples create a memorable wedding day brightened with our beautiful flowers
to be a healthy and joyous place for kids to roam and discover and help them learn where our food really comes from.
to provide a positive and meaningful place to work for our employees and ourselves.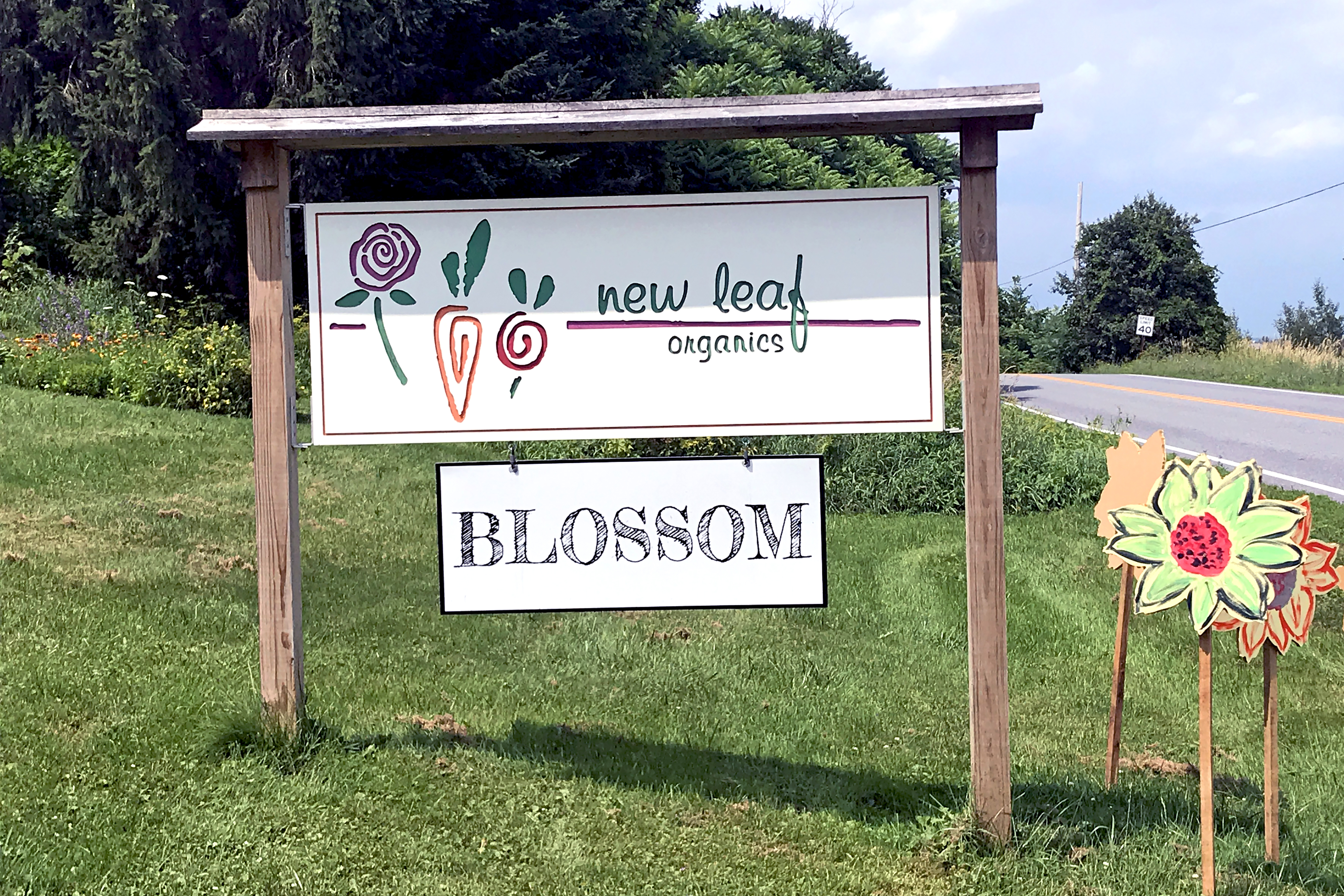 New Leaf Organics grows 5 acres of vegetables, berries, and flowers which are all sold in Vermont. You can shop their online store and/or visit their farmstand. Their online store offers curbside pickup and delivery options. Farmstand hours are Tuesday-Saturday from 12 pm – 6 pm and they offer extended hours during planting season (May 2nd – June 14th) 10 am – 3pm. While visiting the farmstand, you'll find New Leaf's fresh-picked veggies, berries, and flowers and you will also find locally sourced products from around the Champlain Valley. New to the farmstand are delicious grab-and-go vegetarian meals from Blossom Kitchen and Catering in eco-friendly reusable containers you can keep or return for a deposit.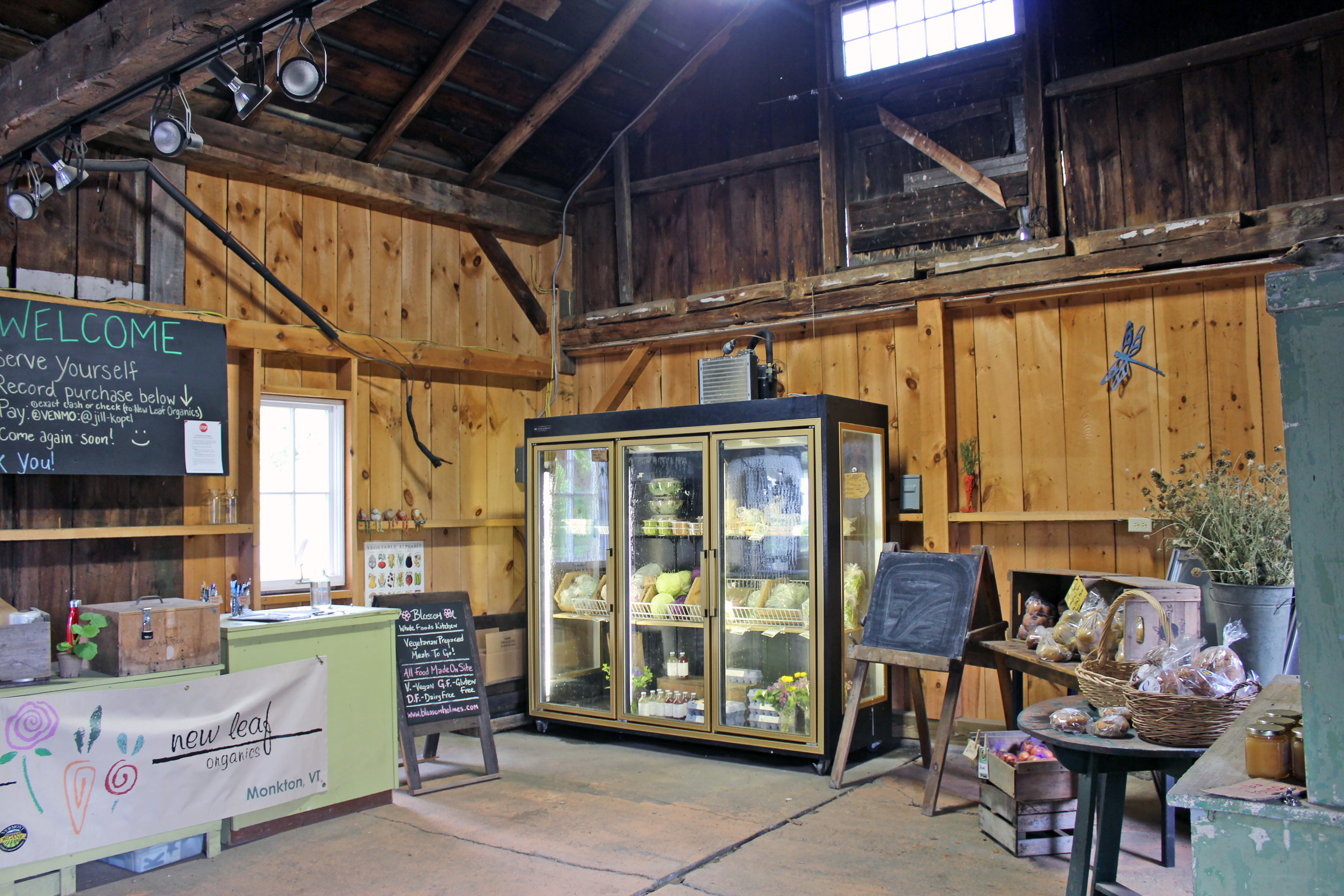 You can also sign up for their fruit & veggie CSA. Joining the CSA is a great way to eat the freshest, highest quality, locally grown, organic food without breaking the bank. They have many unique CSA options, so be sure to check out their web page to scan the offerings.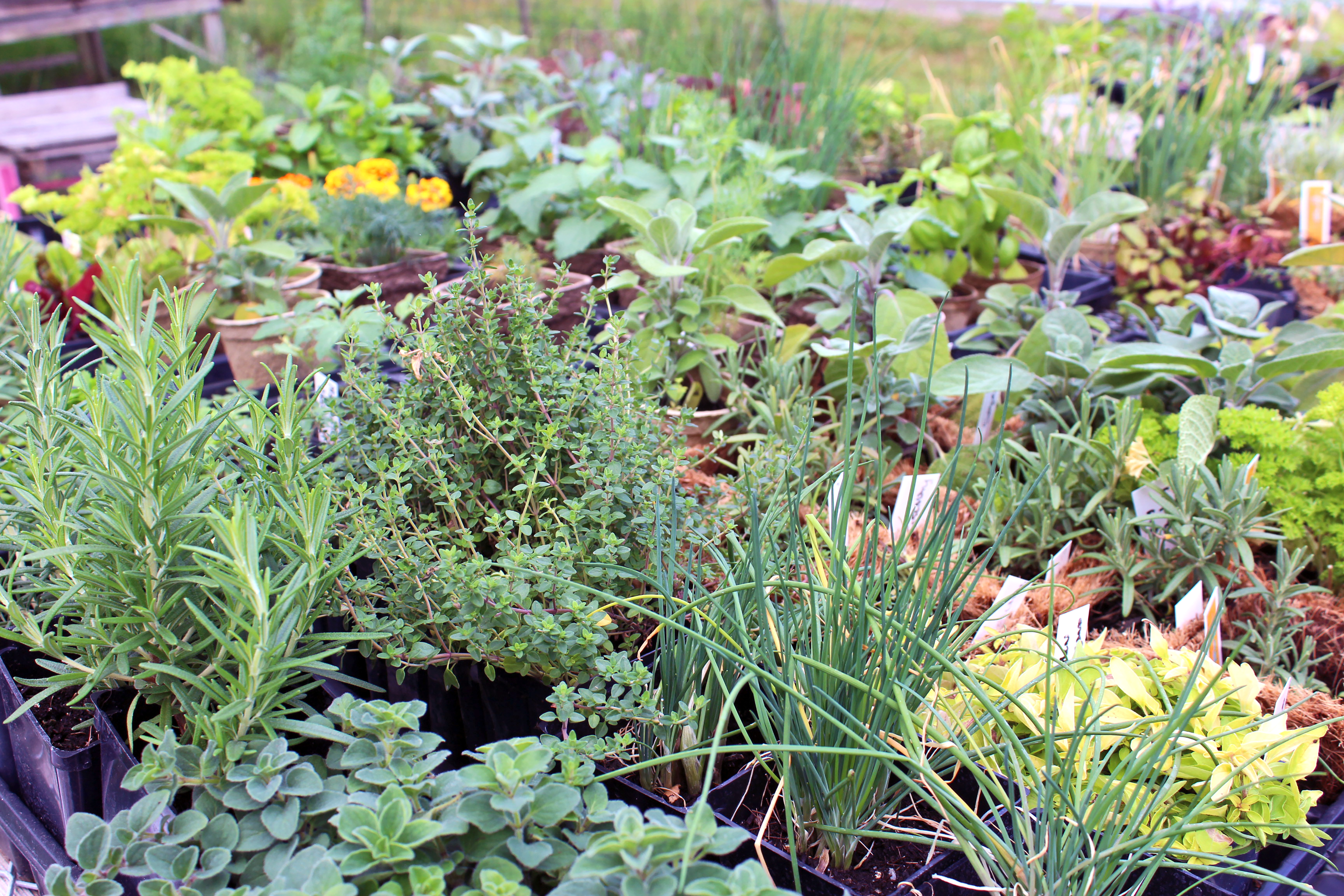 Looking to send a local, organic bouquet to someone special? New Leaf Organics offers Home Sweet Blooms floral deliveries to homes and businesses in Hinesburg, Vergennes, Middlebury, & Bristol! They also offer a pick-your-own flowers option throughout the growing season. The flower fields are located across the street from the farm stand.
Need flowers for an upcoming wedding or event? New Leaf Organics raises over 100 varieties of organic, specialty cut flowers and creates exquisite floral arrangements for weddings and events, from casual to formal. Their services, from full-service arrangements and delivery, to "pick-your-own," to "weddings-in-a-bucket" are a great fit for all your events. Buying direct from the grower ensures the freshest, highest quality flowers at the best price. Buying organic ensures that agricultural chemicals aren't endangering our environment or the farmworkers who handle the flowers. Click here to read more about why this matters.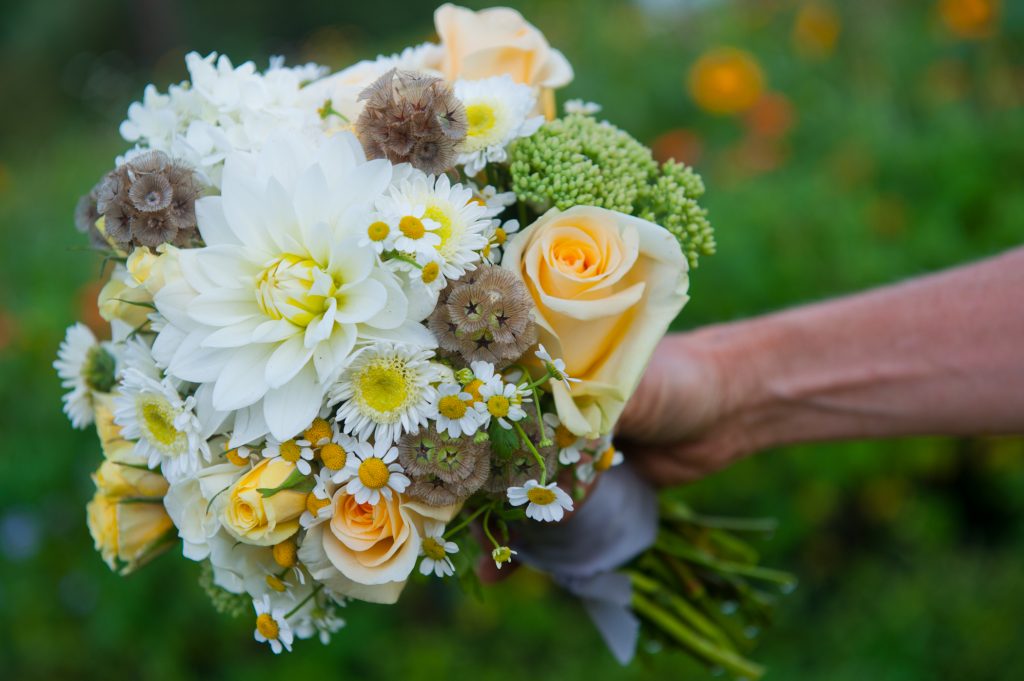 According to Farmer Jill, "I've been lucky enough to find a dedicated crew of farming "geeks" who get equally as excited about discovering a great new variety to try or the thrill of our first seeds germinating in the Spring. Having a great crew keeps the farm dynamic and is better every season because of them. My kids, Ruby and Ada, and husband Skimmer make sure we don't work the whole Summer away… Thanks for your interest in our farm! Supporting local farms like ours ensures that high-quality agricultural soils will be kept in farming for generations to come and proof that together we really can keep Vermont agriculture alive and thriving!"
For the latest info and insight into how the season is sprouting, blooming, and unfurling, follow them on Instagram @organicsnewleaf and Facebook @newleaforganics