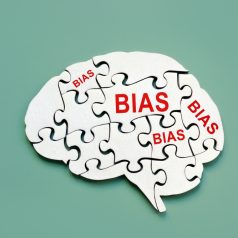 The Coop board has been actively engaged in justice, equity, inclusion, and diversity (JEDI) learning during the past five-plus years. Our learning has taken place through workshops, training, book group discussions, board retreats, and participation in the NFCA DEI Community of Practice group. In 2020, the board decided to form a JEDI Committee and appoint a committee chairperson to ensure the continuation of this important work.
I have observed and experienced that JEDI learning takes place on both a group and individual level. This is the beauty of the experience for me. Each board member brings a unique perspective that has been influenced by their own cultural and familial experiences since birth. These experiences have informed our individual sense of identity and how we perceive the world around us. My own learning and self-awareness have been greatly enhanced by the richness of multiple perspectives.
My JEDI learning curve has been steep, and I don't imagine it will end anytime soon. My learning journey began in a community meeting shortly after Charles Murray visited Middlebury College in 2017. This was the first time I heard the term "white supremacy" used to describe organizations and institutions. I honestly didn't understand the reference and asked for clarity. The response I received was "figured it out yourself." I share this experience because it was a learning moment for me despite the feeling of shame of not knowing. A participant at the meeting shared an article about structural racism with me and the invisible became visible.
In 2018, I had an opportunity to participate in an implicit bias workshop in Boston. We were a diverse group of participants which made my workshop experience especially meaningful and memorable. We engaged in an activity called "The Privilege Walk." Our group of 40 participants formed a straight line across the room and were asked a series of questions. If we answered "yes" we took one step forward and if we answered "no" we took one step back. After the activity, we were asked to look around and share what we observed. The front and middle portions of the room were populated predominantly with white people and the back of the room was predominantly populated with people of color. This was my introduction to the term "white privilege." This term is defined as the unearned set of advantages, entitlements, and benefits granted specifically to white people over other racial groups. Another eye-opening learning moment for me, my understanding of privilege was expanded in a way that increased my self-awareness about the advantages that I have experienced because I was born in a white body.
There has been lots of research and much written about bias. I have learned that every human brain has biases that allow us to use prior knowledge and experiences to inform our decisions and actions in the present moment and that biases can be conscious or unconscious. Implicit biases are unconscious attitudes and social stereotypes informed by culture, media, and our individual upbringing that occur automatically and unintentionally. Implicit biases affect judgment and decisions and are often incompatible with one's conscious values.
A few years ago, I had two experiences close together where I became aware of my own implicit bias about how I unconsciously defined the meaning of the word "spouse." In each experience, I made a quick and unconscious assumption about the sexual preference of the person I was speaking with when they referred to their partner as "spouse." I apologized immediately and was met with the kind words, "it is ok." But my judgment and behavior were not ok and out of alignment with a conscious value that I hold. I am grateful for these experiences because they revealed a form of implicit bias that I held that was harmful and outside my conscious awareness.
The Coop board recently met for a full-day JEDI retreat to continue our discussion about bias and structural oppression. When we began this training several months ago, the facilitator mentioned that our work together would be hard and painful. So true, and at the same time, it has been illuminating. I am grateful for the many opportunities that I've had to learn in the community and I attribute my personal growth to the many learning moments that felt exceedingly uncomfortable and shifted my perspective in meaningful ways.
Lynn Dunton is a Middlebury Natural Foods Co-op Board Member