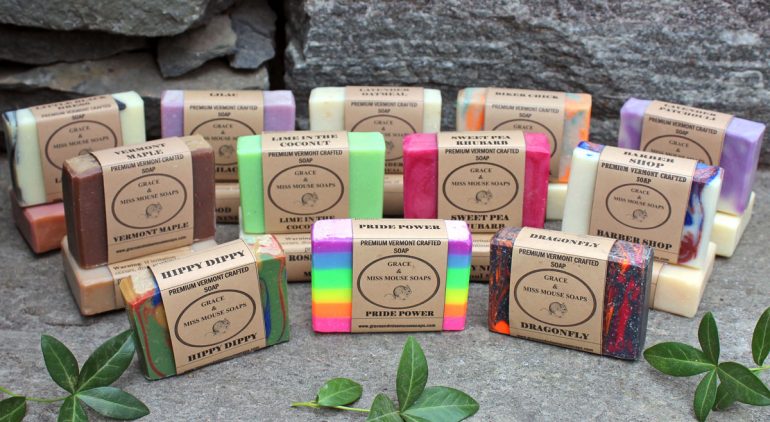 Spotlight on Grace & Miss Mouse
Our Member Deals Spotlight shines brightly this week on a local family-run soap company hailing from Bellows Falls, VT, known as Grace & Miss Mouse Soaps! All of Grace & Miss Mouse's soaps and bath bombs are 20% off for member-owners from May 6th – 12th — just in time to pick up something sweet for the mamas in your lives! Read on to learn more about the mother-daughter team that brings you these body care products and the inspiration behind their unique scents and product names: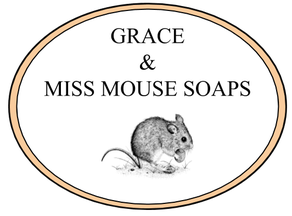 Over 15 years ago Judy Lidie's eldest daughter treated her to a special birthday trip to an inn and spa nestled in the beautiful Green Mountains of Vermont, which would ultimately spark the inspiration for Grace & Miss Mouse Soaps. While enjoying her stay at the inn, Judy fell in love with the little handmade soaps they offered, which smelled amazing and made her skin feel softer than she'd ever felt. She knew right away that she had to learn to make her own soap and began her quest immediately upon returning home. She bought books on soap making and spent countless hours reading, researching, and experimenting through good old trial-and-error with friends and family who were willing to help her test and adjust her recipes until she felt satisfied that she'd made the perfect bar. She decided to name the company after her greatest inspiration, her granddaughter Grace.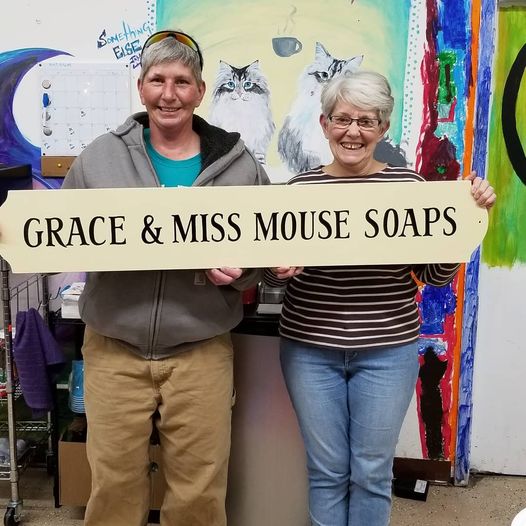 Judy's cold-process soaps are made in small batches right here in Vermont using only the highest quality ingredients. Each bar is hand-cut and produces plenty of lather that is kind to the skin and never drying. The unique and cleverly-named scents are long-lasting, but never overpowering. And they leave your skin feeling every bit as soft and luxurious as those initial spa bars that Judy first fell in love with 15 years ago. After her first few years in business, Judy began expanding her product line to include colorful, fragrant bath bombs and other fun body care products.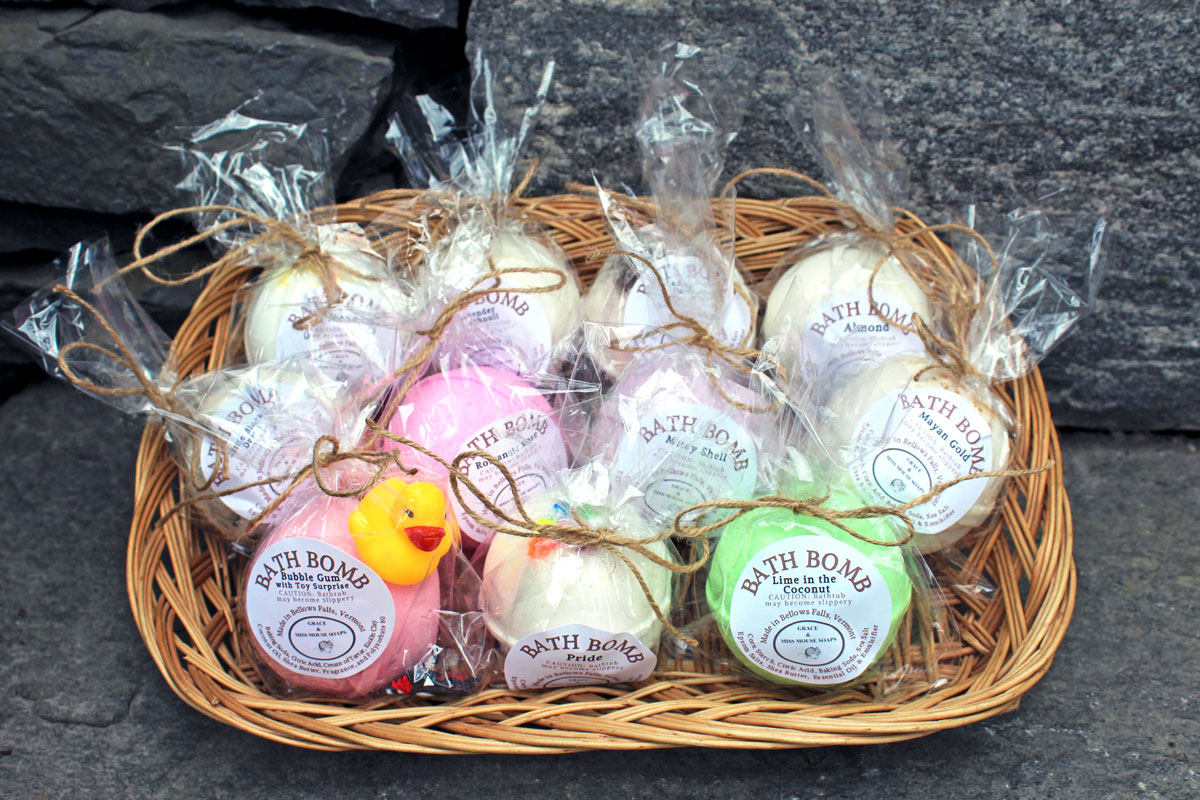 For the first 12 years that she was in business, Judy was a one-woman show, handling all aspects of the business while also working a "day job" and raising her three daughters with her husband Roy. She was eventually able to take early retirement from her job and, for the past three years, Judy is thrilled to have her daughters and her husband helping out with the soap business, allowing her to expand production and enjoy a lot more family time while doing the work that she loves. Her eldest daughter Jessica makes all the bath bombs, sugar scrubs, bubble bars, and does a lot of the labeling and shipping, Middle daughter Danielle (usually known as DL) makes all of their beautiful soaps, and Michelle, the baby, creates their labels and all company forms. Husband Roy handles the large deliveries throughout Vermont and picks up the oils and lye needed to make their products. Roy also custom-built all of their wood soap molds, their bath bomb press, and handles all shop maintenance. That leaves Judy to handle all of the accounting, billing, purchasing, inventory, and customer service.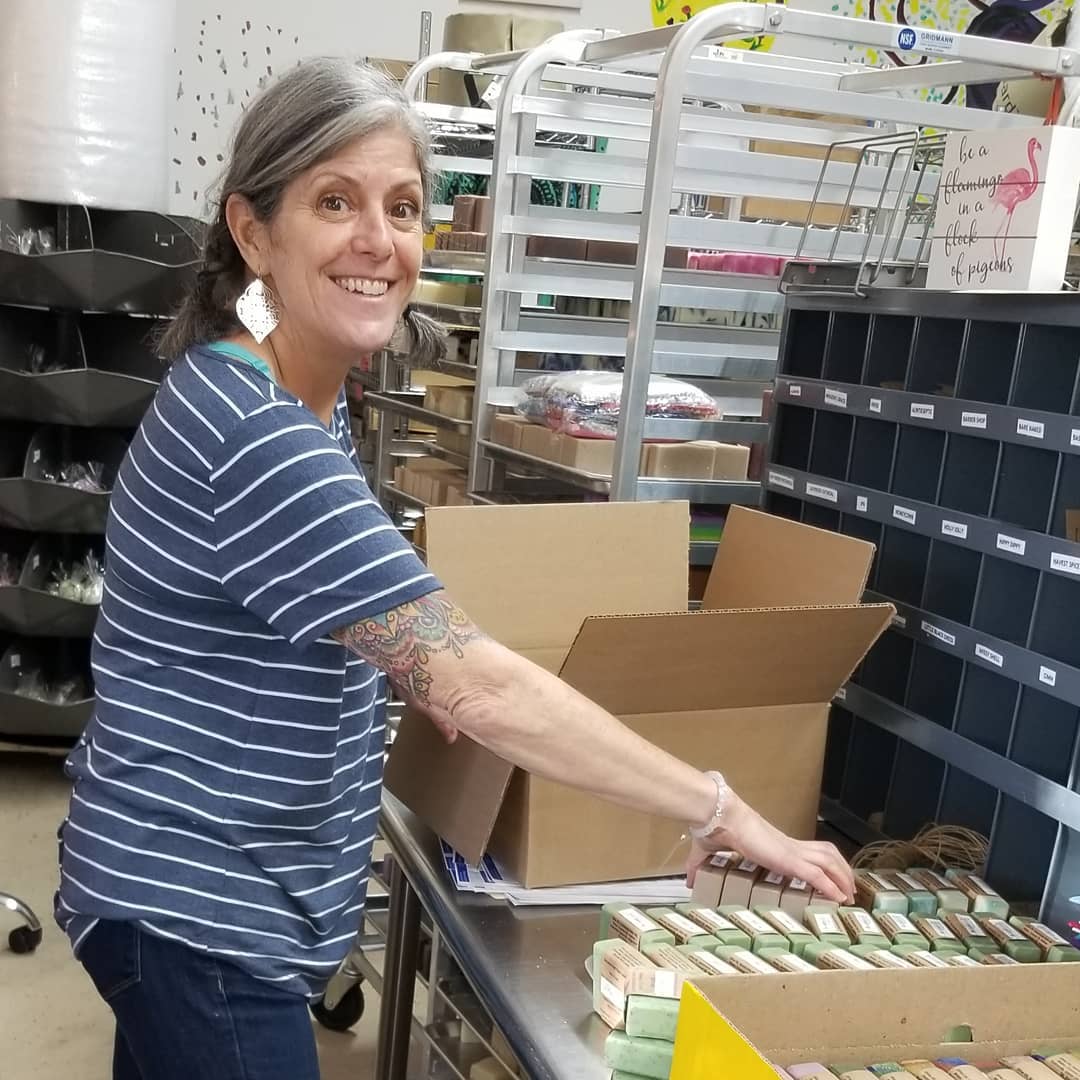 We were curious to know the inspiration behind the clever names and scents like Little Black Dress, Hippy Dippy, Dragonfly, and IPA Suds. According to Judy, "some of the names originated with off the cuff comments one of us said when we smelled a new fragrance, some of them are just good old traditional names, and some are named after family members, like Missy Shell (Michelle), Biker Chick (named after Jessica, who is an avid bicyclist), and Amazing Grace, after the namesake of the company, my only granddaughter, Grace Elizabeth." When asked about the family favorites, Judy says, "it's hard to pick one favorite! I love Honey Comb, Champagne Sparkle, and Holly Jolly. Jessica loves Biker Chick and Holly Jolly. Danielle loves Sweet Pea & Rhubarb and Michelle loves Missy Shell!
We hope you'll try them all and let us know your favorites!