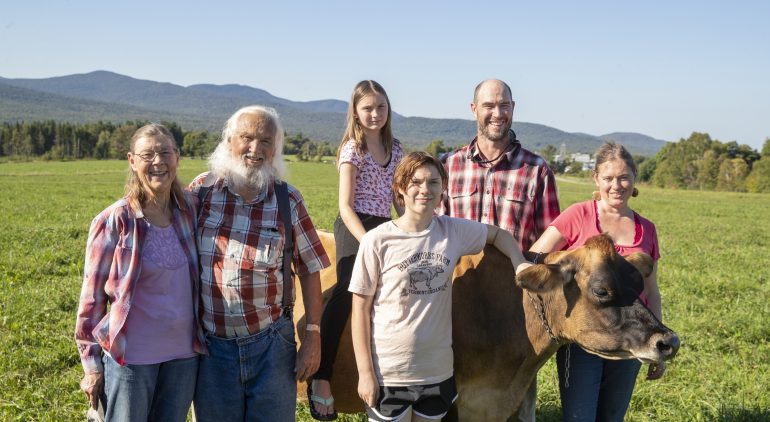 Spotlight on Butterworks Farm
Butterworks Farm is basking in the glow of the Member Deals Spotlight this week and all of their local, organic, grass-fed dairy products are 20% off for member-owners from March 26th – April 1st. Read on to learn more about this local farm worked by three generations of the Lazor Family over forty–six years to bring you high-quality products with a deep emphasis on regenerative practices that promote soil building, carbon sinking, water retention, and biodiversity: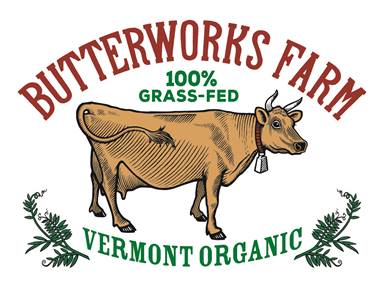 Over forty years ago, Jack and Anne Lazor came to Westfield, VT fresh out of college with degrees in Agricultural History (Jack) and Anthropology (Anne). As long-time sustainable farmers and leaders in organic farming, they continue to play an important role in the dynamics and operations at Butterworks and beyond. Jack is a writer and frequent inspirational keynote speaker at organic farming conferences everywhere. He enjoys food, friends and pursuing his passions- sustainability and soil science. Anne keeps Jack and the farm running as Jack's home dialysis technician and a caring presence for the entire team. She enjoys gardening, keeping chickens and ducks, the study of homeopathic medicine and upholds the homesteading spirit she and Jack started with 40 years ago. Their daughter Christine Lazor grew up at Butterworks and now has a family of her own. A deep love for the team, the farm, the animals, the products and the mountains keep her inspired as she and her family carry on the rich farming traditions that her parents began.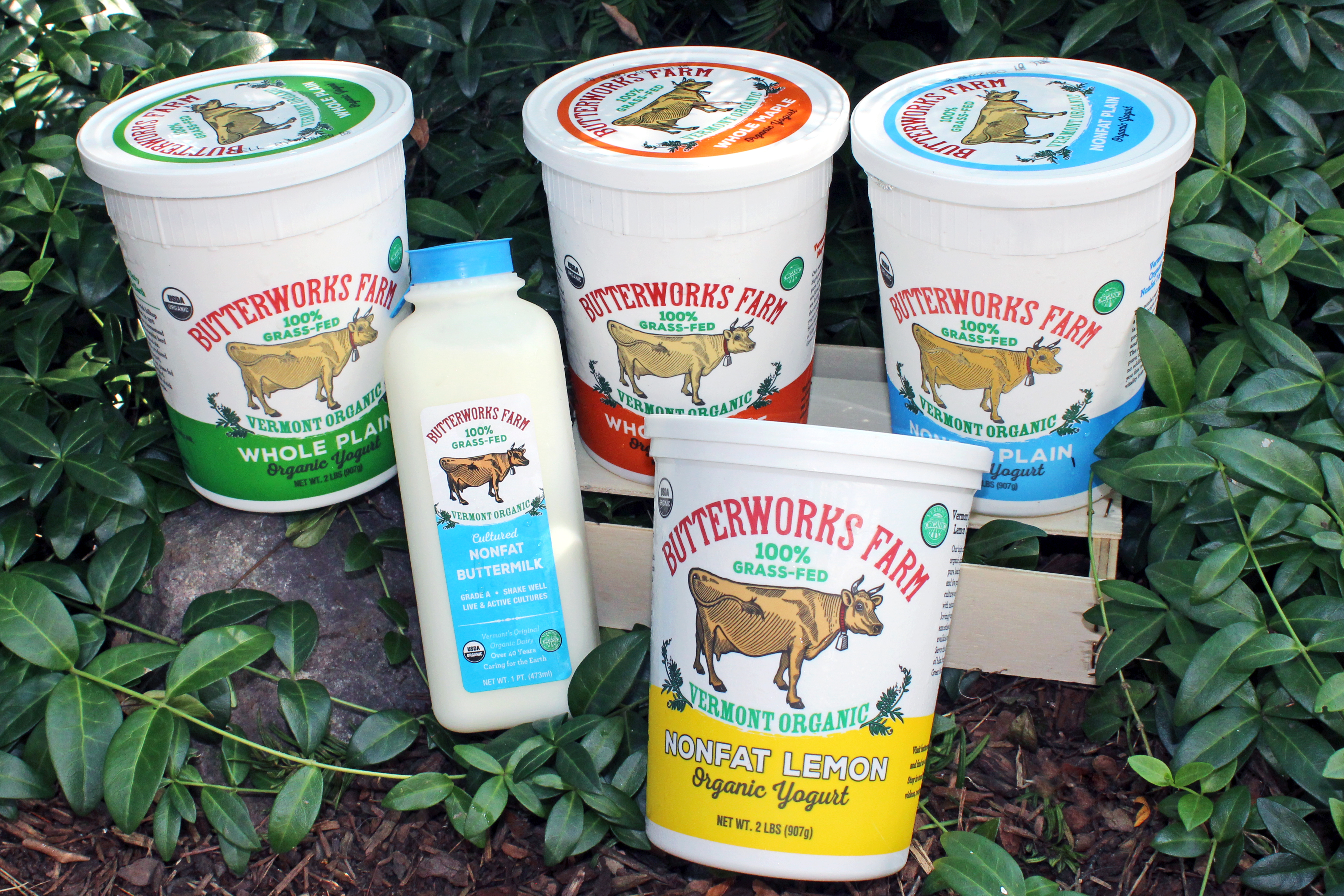 Their cows are a herd of very friendly and sometimes precocious Jerseys. Each has her own name and stanchion in the barn during milking. They choose Jerseys for their ability to produce milk on a 100% grass-fed diet. High fiber and mineral-rich grasses, legumes, and forages are available to the cows always in the lush, rotationally grazed pastures of summer and the sweet hay in the winter solar barn.
Their farming methods have evolved over the years. For the first forty years, they were grain growers and hay producers. Cereal crops such as oats, wheat, and barley, along with row crops like corn and soy fit neatly into their crop rotations with grasses and legumes. From the straw for the animals bedding to the grain the cows ate, everything was grown on the farm. Over the years, as their soil health and fertility increased, the quality of their forages improved until they realized that they could likely reduce the amount of grain that was being fed to the cows. By 2016, they had phased out grains completely and became a 100% grass-fed dairy, rotating the cows on fresh pasture every twelve hours.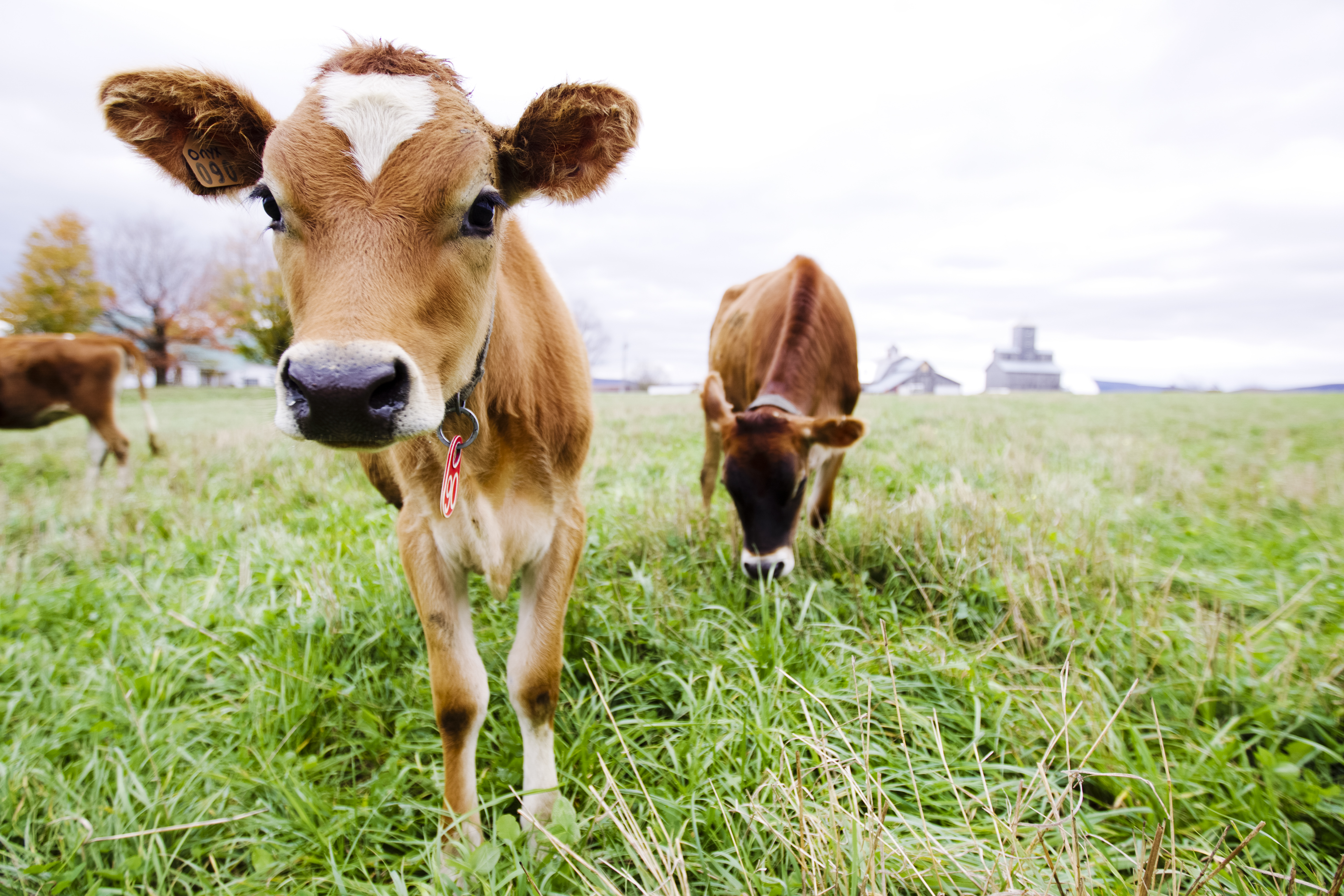 Jack Lazor shared on the Butterwork's Farm blog that, "our transition to 100% grass-fed is well worth it. Despite the fact that we will need more land and sharpened management skills to do this, we are very happy to promote more grass and less grain (and subsequently less tillage) on the land that we steward. More grass means more fibrous root systems in the soil. Less grain means less tillage and better soil health. Less tillage means less burning of fossil fuels and less disturbance to the delicate balance of microorganisms in our soils.
"Our primary goal in farming is to take more carbon dioxide from the atmosphere and through photosynthesis, lock it up in the Earth's crust as humus and organic matter. Higher carbon levels in the soil are the number one weapon that we as humans have to reduce and eliminate the effects of a changing climate. We are excited to be trying something challenging and new. Our farming practices were already focused on mineralization and soil health which has built a vibrant farm organism. Our switch to 100% grass-fed dairying is taking us to new levels. It is incredibly hard work, but so much fun and what we are learning we want to share with others in the process."