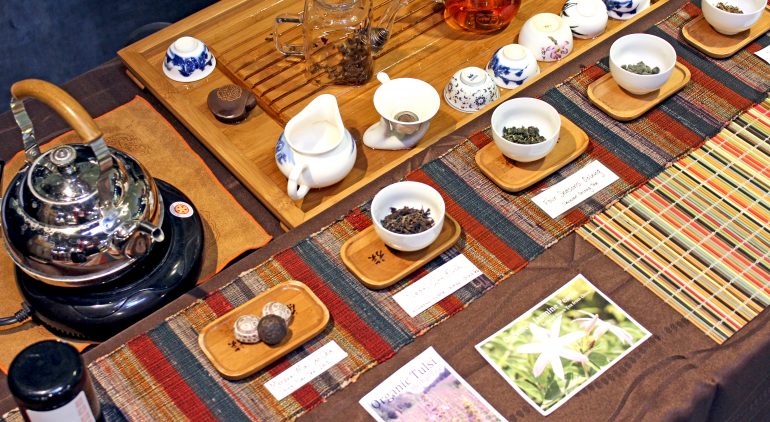 Business of the Month – Stone Leaf Teahouse
A whistling tea kettle, the spicy aroma of simmering chai, a quiet space to sit, relax, and enjoy the moment…these are all part of the experience when you visit our featured Co-op Connection Business, Stone Leaf Teahouse, and it seems to beckon us this time of year when the air turns cool and crisp. Located in the heart of Middlebury's Marbleworks, the Teahouse offers an oasis of calm in the center of an otherwise bustling little town. The staff has an intimate knowledge of the impressive list of teas offered and owner, John Wetzel, has traveled to the farms from which their teas are sourced, gaining an even deeper understanding of the tea's journey from farm to cup. Even the greenest tea novice will feel right at home as John and his crew help you pick out the perfect tea to sip during your visit. Remind them that you're a Co-op member-owner and you'll receive 10% off! You can also find their premium loose leaf teas in our Bulk tea department. It's a unique treat to have teas this fresh available in our store. Read on to learn more about the teahouse and its offerings.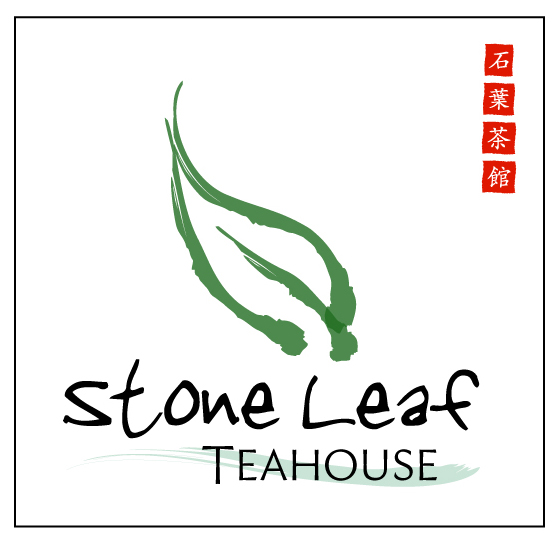 About Us:
Based in Vermont, our teas reflect our ideals; grown with skill and heart to cultivate a healthy ecosystem and global community. Each year we visit the tea gardens that produce the finest teas in the world. We connect you to the families that have grown and processed tea for generations.
Established in 2009, Stone Leaf Teahouse was built, well from the stone. Upon returning from travels in India and Taiwan, we searched for the perfect space for storing and serving quality tea. We found that space in the Marbleworks in Middlebury, Vermont…our little "tea cave". Surrounded by stone, our fresh teas keep fresh, and our aging teas age gracefully.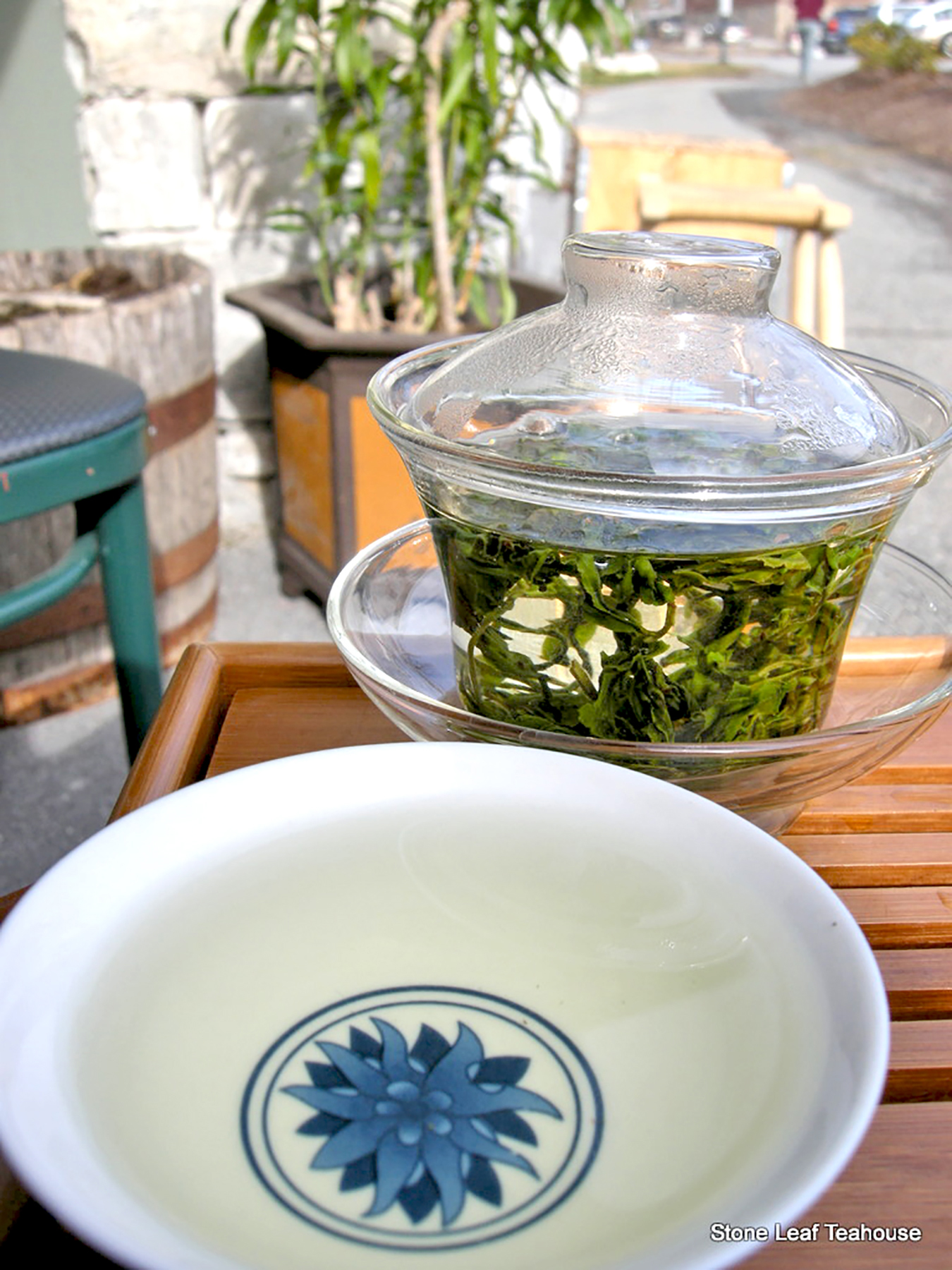 Our Focus:
We travel to all the regions that we source tea to forge a connection between the grower and drinker, directly importing from China, Taiwan, India, Nepal, and Japan (with more to come as we grow!).
We source teas fresh, buying the best harvests, often multiple times a year.
We connect the tea drinker to the tea garden.
We are students of tea, here to share the connection through a cup of tea.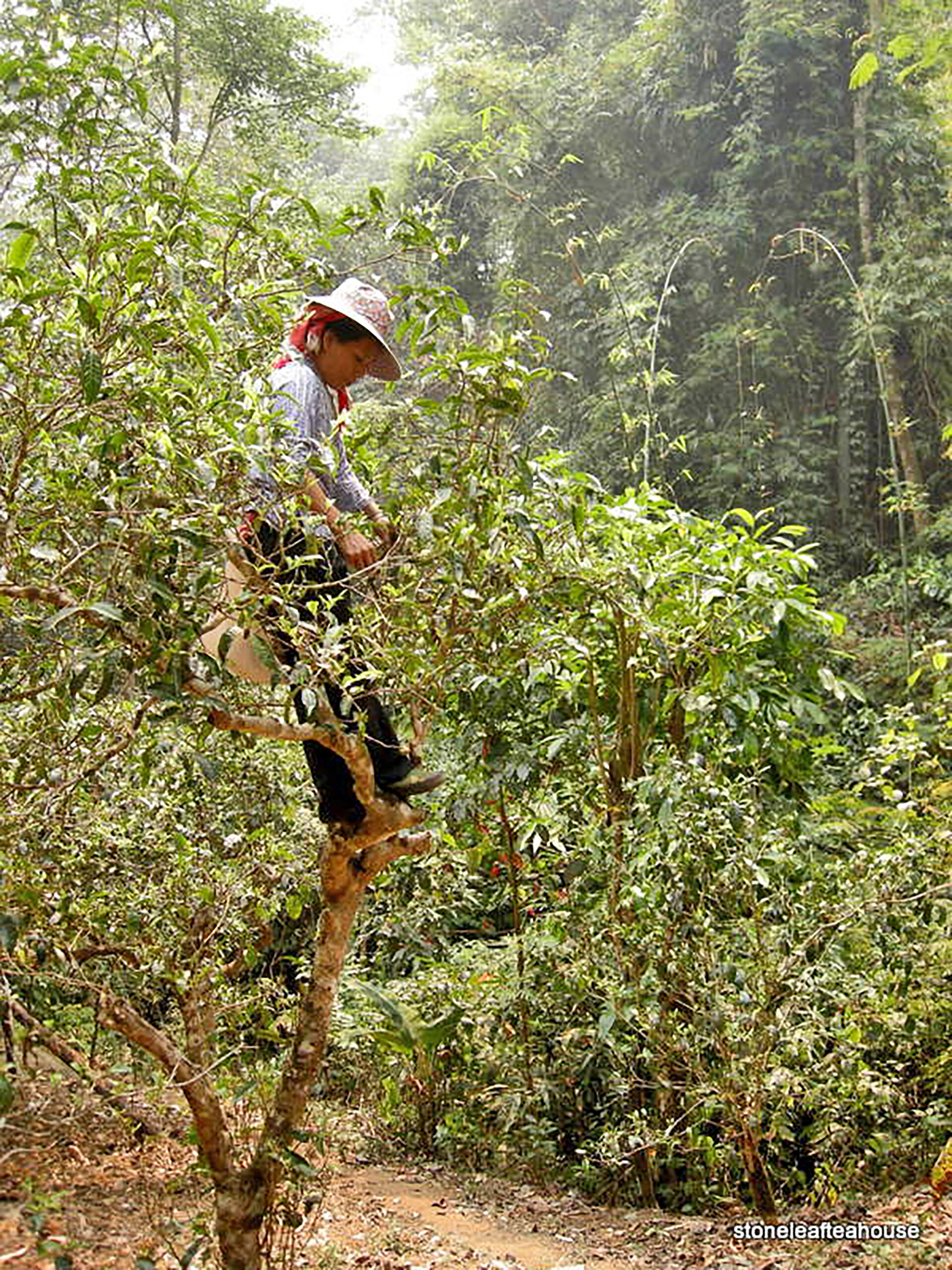 Workshops:
Would you like to delve deeper into the world of tea? Check out the workshop calendar for some exciting opportunities to learn more! You can also visit the Tea House blog to read more about John's tea travels and tips on brewing the perfect cup of tea!