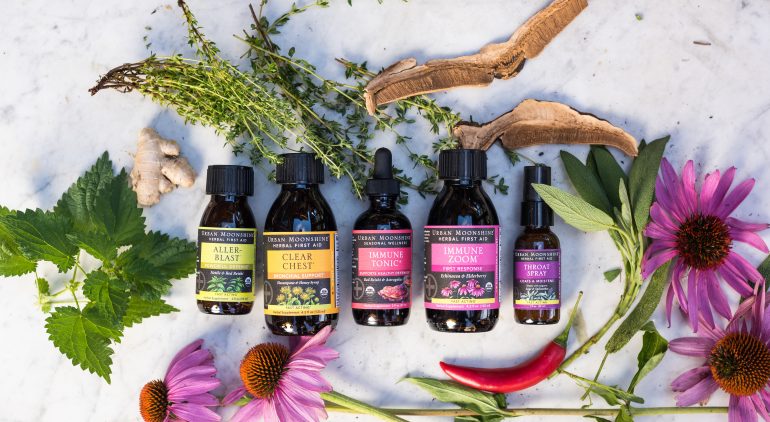 Spotlight on Urban Moonshine
Our Member Deals Spotlight shines brightly on Urban Moonshine this week and all of their wonderful wellness products are 20% off for member-owners from September 26th – October 2nd. They offer a wide range of high-quality organic products ranging from digestive bitters for your belly, to tonics that pick you up or simmer you down. With a strong emphasis on ethical sourcing processes and a mission to make herbalism more accessible, we're happy to shed a little light on this women-run company hailing from Burlington, Vermont. Read on to learn more about them:

Urban Moonshine was founded in 2008 in Jovial King's kitchen with the goal of making herbal medicine more accessible. They specialize in high quality liquid herbal extracts with a focus on digestive bitters, herbal tonics, and everyday health remedies. Urban Moonshine has grown from a booth at the local farmers' market to a nationally distributed and recognized brand while staying true to its mission of bringing high-quality, certified organic herbal medicine to more people and changing the way we think about the healing power of plants. They aim to return the use of herbal medicine to daily life, to bring it "out of the cupboard and onto the counter". They see their herbal products as part of a growing wellness movement, focused on authentic, effective, whole plant solutions. Urban Moonshine is based in beautiful Burlington, VT and is proud to be a woman-run company.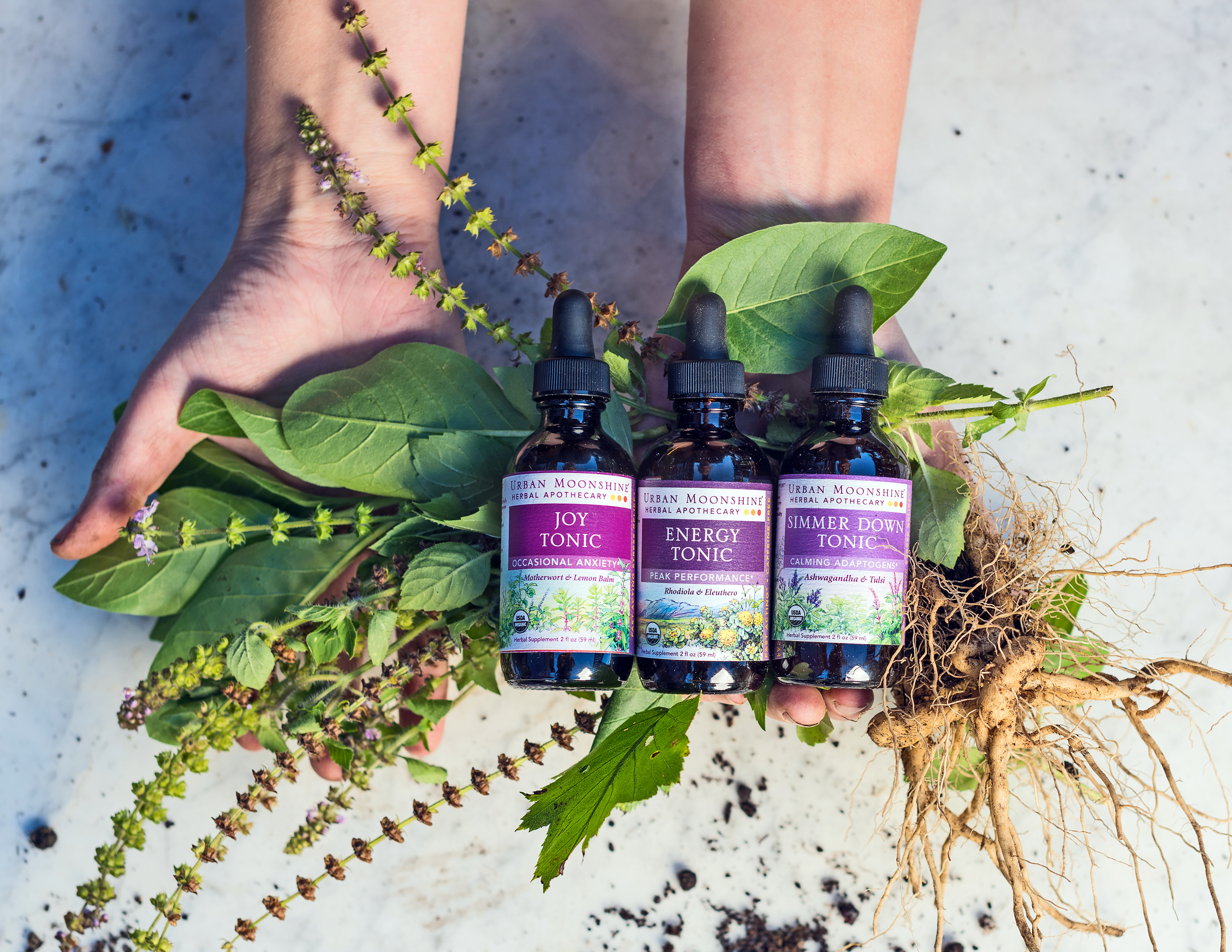 An extremely big moment in the Urban Moonshine story occurred last year: the amazing independent herbal tea company Traditional Medicinals acquired Urban Moonshine! Fundamental to that story is that Traditional Medicinals was co-founded in Sebastopol, CA in the early '70s by one of Vermont's most beloved/legendary herbalist Rosemary Gladstar, who was also one of Urban Moonshine founder Jovial's first herbal teachers! Both companies are on the same path bringing high quality, organic herbal medicine into more people's lives and they're thrilled to be able to lean on Traditional Medicinal's experience to help continue to build Urban Moonshine from the small kitchen to farmers' market business Jovial started in 2009.
Both botanical wellness companies are aligned with the usage of high-quality organic ingredients, ethical sourcing processes and a mission to make herbalism more accessible by connecting people to the power of plants. Traditional Medicinals and Urban Moonshine will continue to operate separately and retain existing headquarters in Sonoma County, CA and Burlington, VT.
Be sure to check out Urban Moonshine's blog to stay up to date on the latest in herbal wellness.