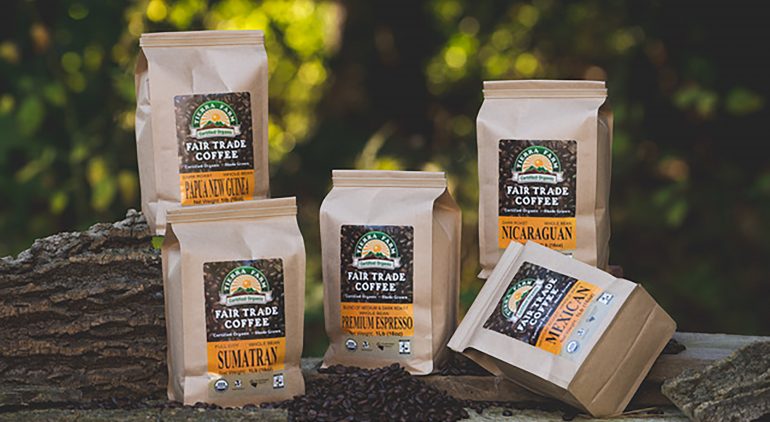 Spotlight on Tierra Farm
We're casting our Co-op Spotlight on Tierra Farm this week to highlight the socially and environmentally responsible practices of this employee-owned business. They provide an array of healthy products to our bulk department that are certified organic, gluten-free, kosher, and GMO-free, all of which are produced in small batches in their solar-powered facility in nearby Valatie, NY. They're featured in our Member Deals program this week, so member-owners can enjoy 20% off their delicious fair-trade coffee, dried fruits, nuts, nut butters, and other healthy snacks from May 24th – 30th! Read on to learn more about this fantastic small business and their commitment to responsible practices throughout the supply chain: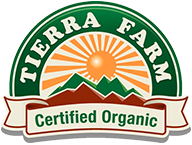 Tierra Farm is a Certified Organic manufacturer and distributor of nuts, dried fruits, and coffee located 20 miles south of Albany, New York. Their customers consist mainly of cooperatives and independently owned grocery stores that value working with an employee-owned, environmentally conscious company that manufactures its own products.
Tierra Farm started as a diversified organic vegetable farm in the Finger Lakes region of New York. The organic nuts & dried fruit portion of the business started in 1999, as a way to generate income in the slower winter months. That portion of the business has continued to thrive and evolve into a year-round operation, though they still maintain their original farm.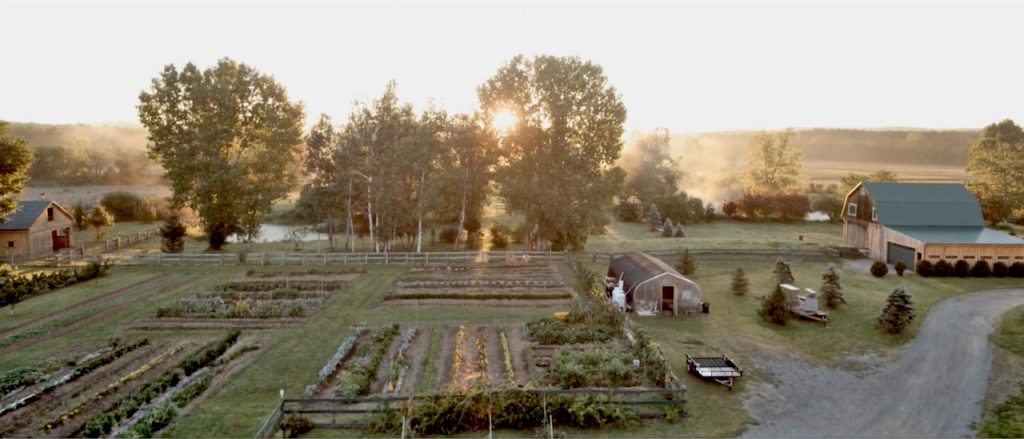 Tierra Farm offers their customers exceptional value through unbeatable quality at prices that are fair both to the consumer and to the farmer. Their products are made without preservatives, added oils or refined sugars, in their own peanut-free facility. They manufacture the products they sell: dry roasting and flavoring nuts and seeds, blending trail mixes, grinding butter, covering nuts and fruits in fair-trade chocolate, and roasting fair trade coffee. Everything is made in small, hand-crafted batches for freshness.
One of their core values has been to cultivate strong relationships with the best organic farmers in the world. They work directly with the farmers from which they source their nuts, seeds, and dried fruit and have worked with some of these farmers for over a decade. Being in direct communication with their farmers allows the preservation of their organic integrity and ensures fair business practices throughout the supply chain.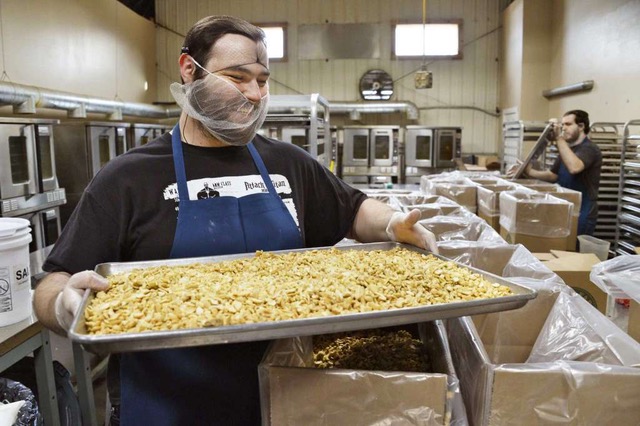 Tierra Farm handles only Certified Organic products which are grown without synthetic pesticides, genetically modified organisms, or chemical fertilizers. This helps sustain biodiversity, conserves fresh water, and enhances the soil. They generate over 70% of their electricity from solar panels and recycle over 60% of their waste. Their boxes are made from recycled cardboard and their deli cup containers are made from over 50% recycled material – both are recyclable after use. They're continuously looking for better ways to protect the planet.
Tierra Farm also values the importance of investing in their staff. They have an in-house gym, an in-house chef who cooks daily organic, gluten-free meals for staff – often using fresh produce directly from their farm, a staff masseuse who visits weekly, and they offer many employee health initiatives such as a smoking cessation program that allows their staff to be 100% tobacco-free.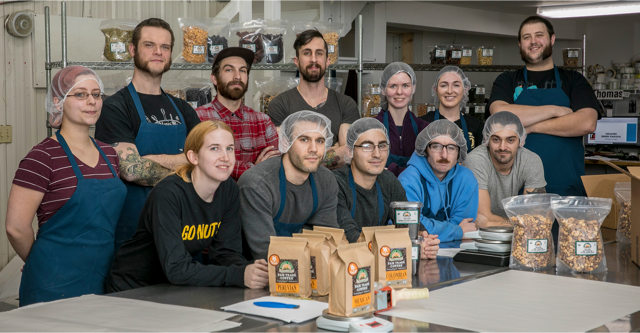 If you're passing through the Albany area, they invite you to check out their retail store at Tierra Farm's headquarters in Valatie, NY, where local customers are able to purchase all of their (almost 200) products!