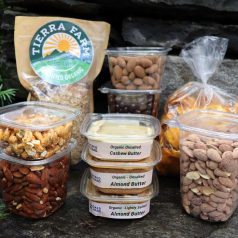 We're casting our Member Deals Spotlight on Tierra Farm this week to highlight the socially and environmentally responsible practices of this employee-owned business. They provide an array of healthy products to our bulk department that are certified organic, gluten-free, kosher, and GMO-free, all of which are produced in small batches in their solar-powered facility in Valatie, NY. From July 6th – 12th, member-owners can enjoy 20% off their delicious dried fruits, nuts, and other healthy snacks! Read on to learn more about this fantastic small business and its commitment to responsible practices throughout the supply chain: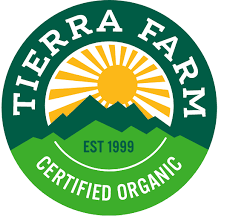 Tierra Farm is a Certified Organic manufacturer and distributor of nuts and dried fruits located in the Finger Lakes Region of New York. Their customers consist mainly of cooperatives and independently owned grocery stores that value working with an employee-owned, environmentally conscious company that manufactures its own products.
Tierra Farm started as a diversified organic vegetable farm in the Finger Lakes region of New York. The organic nuts & dried fruit portion of the business started in 1999, as a way to generate income in the slower winter months. That portion of the business has continued to thrive and evolve into a year-round operation, though they still maintain their original farm.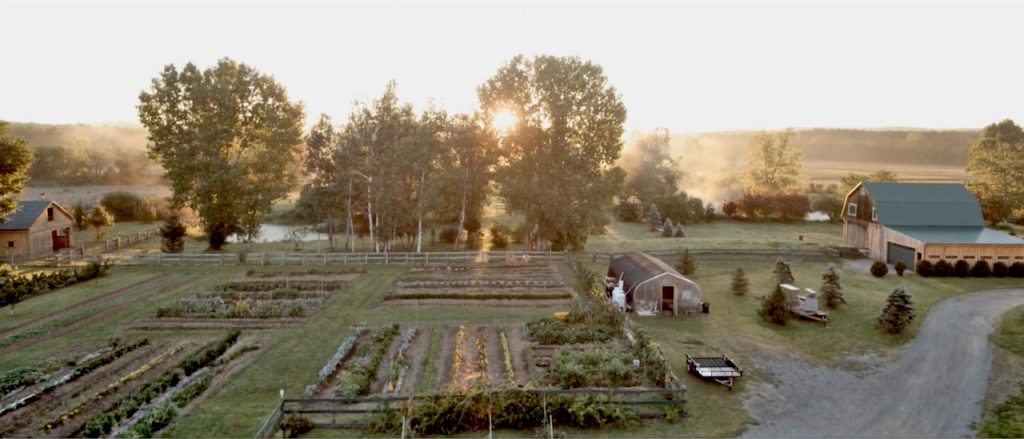 Tierra Farm offers its customers exceptional value through unbeatable quality at prices that are fair both to the consumer and to the farmer. Their products are made without preservatives, added oils, or refined sugars, in their own peanut-free facility. They manufacture the products they sell: dry roasting and flavoring nuts and seeds, blending trail mixes, grinding butter, and covering nuts and fruits in fair-trade chocolate. Everything is made in small, hand-crafted batches for freshness.
One of their core values has been to cultivate strong relationships with the best organic farmers in the world. They work directly with the farmers from which they source their nuts, seeds, and dried fruit and have worked with some of these farmers for over a decade. Being in direct communication with their farmers allows the preservation of their organic integrity and ensures fair business practices throughout the supply chain.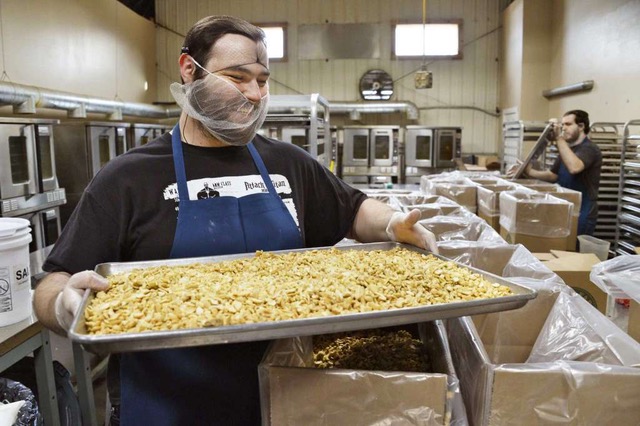 Tierra Farm produces only Certified Organic products which are grown without synthetic pesticides, genetically modified organisms, or chemical fertilizers. This helps sustain biodiversity, conserves fresh water, and enhances the soil. They generate over 70% of their electricity from solar panels and recycle over 60% of their waste. Their delivery boxes are made from recycled cardboard and our individual product packaging is always made with recyclable materials and/or compostable packaging whenever possible. Tierra Farm proudly features more than 100 products in plastic-free, home-compostable packaging and is wholly committed to going plastic-free by 2023. If home composting isn't your jam, they have a takeback program for their compostable bags and encourage you to send your used Tierra Farm bags back to them so that they can turn them into compost. As their website states, they're "working for a world where the food we eat doesn't come at the expense of the planet or the people on it."
Tierra Farm is also committed to community. They recognize that there's a whole big world outside their doors and they want to help make it as beautiful as possible. With this in mind, they embrace opportunities to s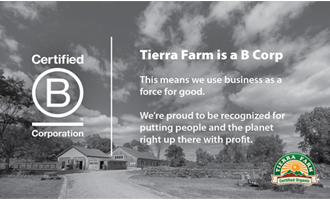 upport local charities and help them continue to do great work in service to others.
Recently selected one of America's Fastest-Growing Private Companies by Inc. 5000, Tierra Farm remains committed to its team members. Every single Tierra Farm employee makes a living wage of $20 per hour and enjoys a comprehensive health benefits program, as well as a retirement plan and onsite lunch. In August of 2019, Tierra Farm became a Certified B Corporation, one of only 3,000 companies worldwide to earn this distinction.