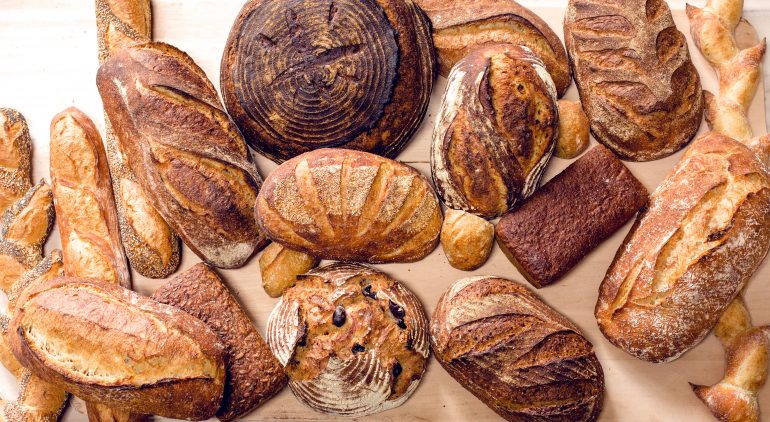 Spotlight on Red Hen Baking Company
Our Member Deals Spotlight is beaming on Red Hen Baking Company this week! Member-owners can enjoy 20% off their full line of freshly baked breads from February 15th – 21st. Read on to learn more about this wonderful local bakery that's been turning out fresh organic bread 7 days a week for nearly 20 years!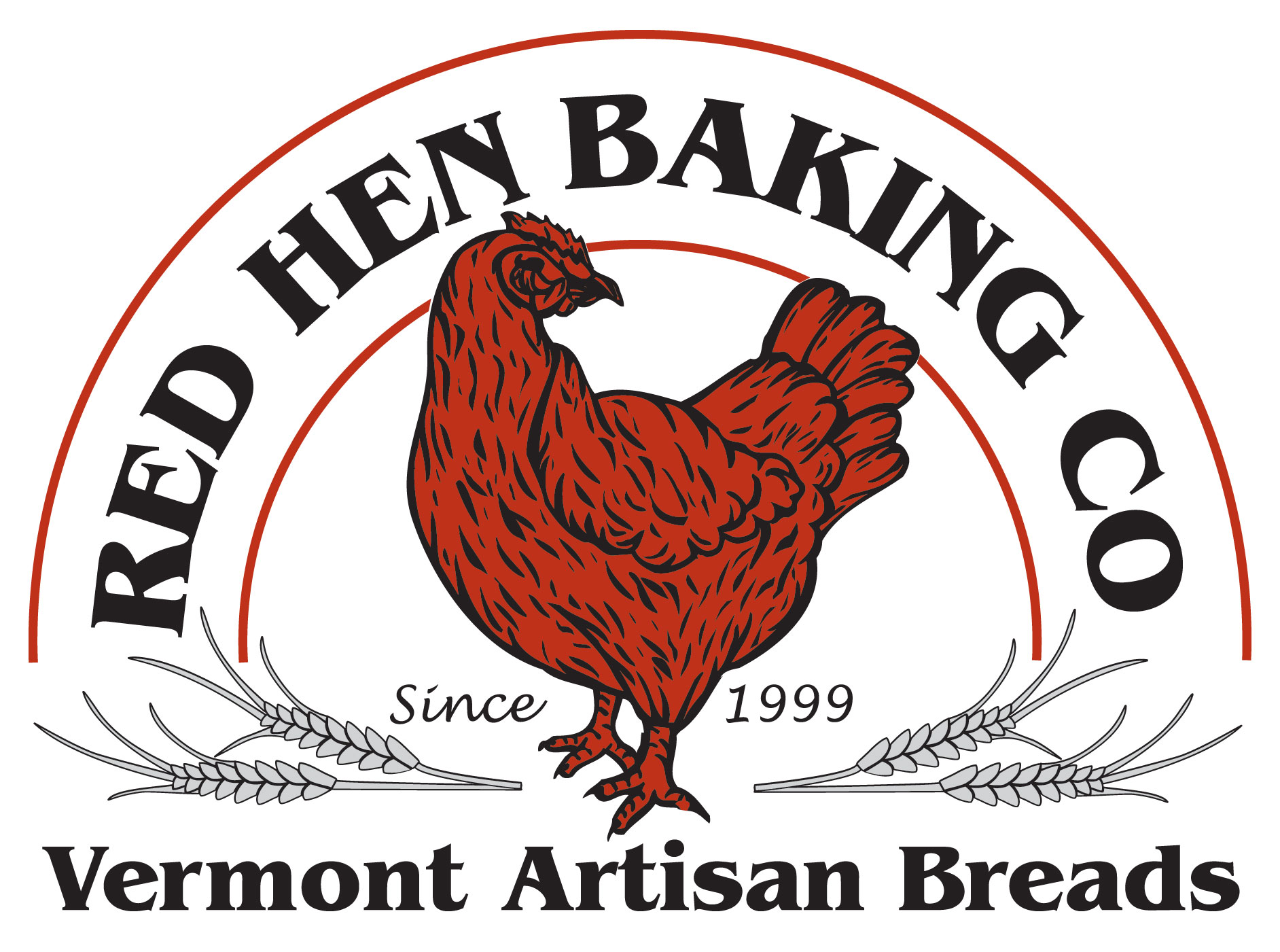 History
The folks at Red Hen Baking Company are guided by a belief that pure, uncomplicated ingredients and the hands of skilled artisans are the building blocks for great food. Their bakery sprouted from humble beginnings with a staff of 8 on Route 100 in Duxbury, VT. They were committed to using organic ingredients since the very beginning and became an established presence in the area's many cooperative and independent food stores. Their bread was beginning to appear at more and more of the area's finest restaurants and they became mainstays of the Montpelier and Waitsfield Farmers' Markets. To this day, these venues still make up the core of their wholesale business.
After 8 years of hard work in Duxbury and a seasoned staff that had grown to over 20 employees (many of whom are still with the bakery today), they had the opportunity to move 5 miles down the road to the neighboring town of Middlesex. It was here that they established their new baking facility in a building constructed especially for their purposes with an attached café in a renovated building that housed the former Camp Meade Diner.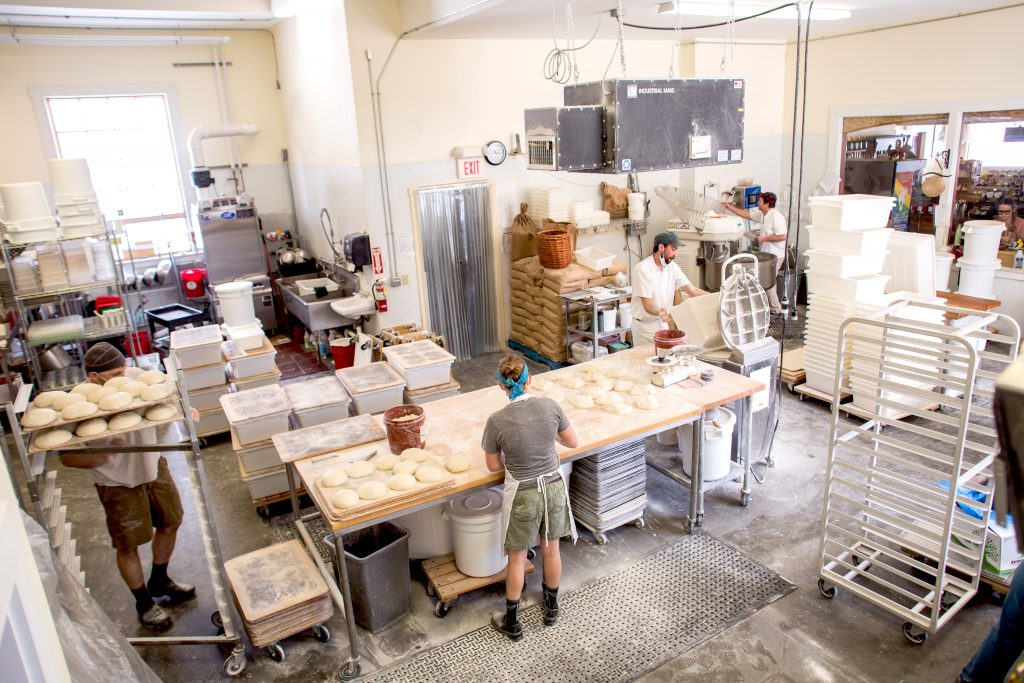 Their café has become known as a local destination and gathering place where people can enjoy not only the breads they're so well known or, but also their increasingly lauded pastries, sandwiches, and soups. To supplement their own creations, the cafe also features beer, wine, and specialty food from near and far. Next time you're cruising through Middlesex, be sure to stop in!
Quality Commitment
Although Red Hen has grown considerably since those early days in Duxbury, they remain dedicated to creating the very best food from the best possible ingredients. You can't make great food without great flour (or potatoes or seeds or meal, as the case may be), so a great deal of time and energy are spent sourcing the very best of these items. In many cases, they are closely acquainted with the farmers and millers that are responsible for producing the raw materials used for baking their breads. In fact, over 90% of all the flour they use comes from two farmers within 150 miles of the bakery. Each year, 430,000 lbs of local wheat go into their breads!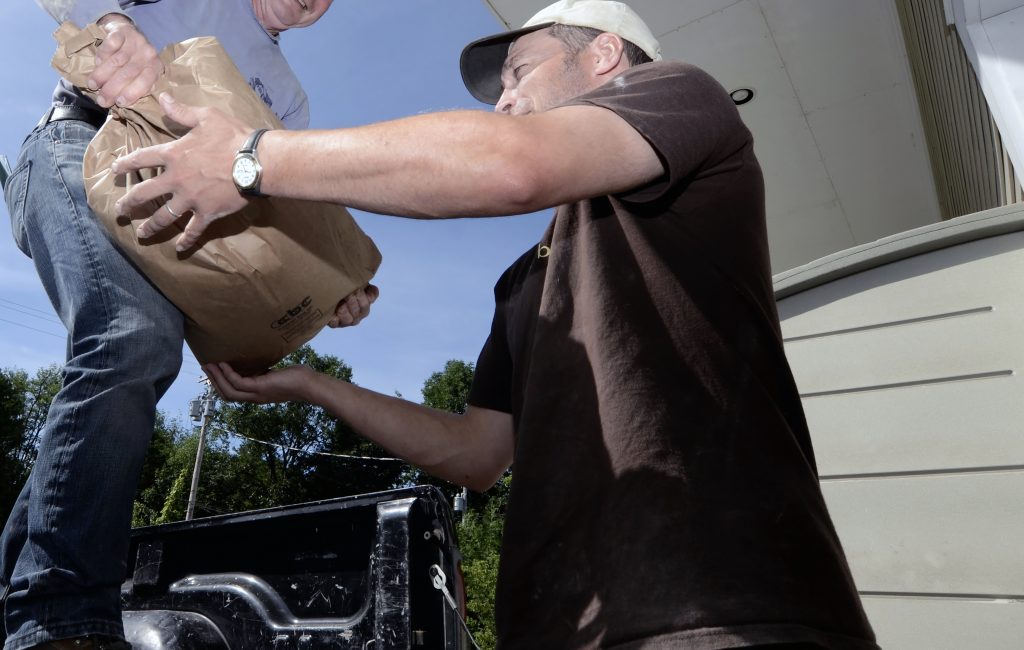 They employ methods that are as old as bread making itself and these processes guide their days at the bakery. This method of slow fermentation produces a complexity of flavor, a chewy texture, helps the bread to keep longer, and even adds to its nutritive value. Each loaf is then formed by hand and baked in a hearth oven. The Red Hen family of breads runs the gamut from dense whole grain varieties to light and airy ciabatta and everything in between.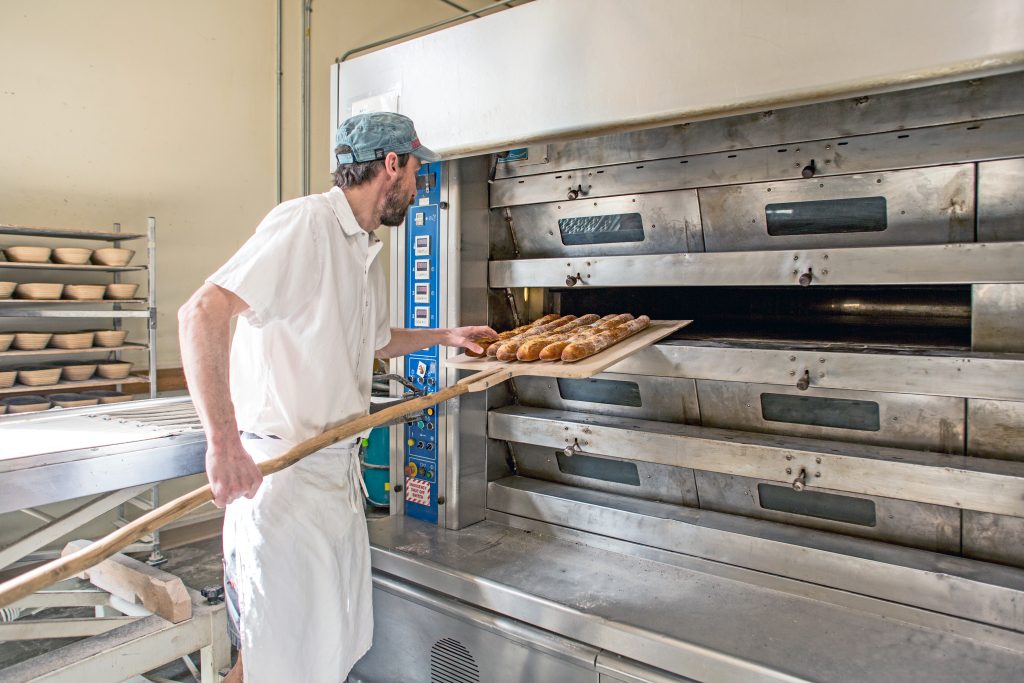 Giving Back
Like any good hen, the folks at Red Hen feel a responsibility to do what they can to nurture the community that has nurtured them. There is never a shortage of work to be done and there are so many good organizations doing that work, but each year their staff selects a few organizations that they would like to support. Last year they directed over $26,000 to the following organizations doing work both close to home and further afield:
To learn more about Red Hen Baking, check out their web page! You can view their cafe menu, read all about their diverse bread offerings, and find great tips for storing your bread to maximize freshness.