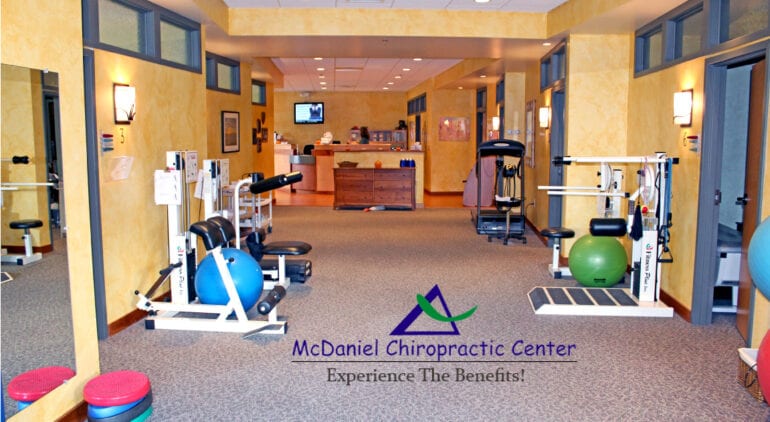 Business of the Month: McDaniel Chiropractic Center
Did you know that McDaniel Chiropractic Center is part of the Co-op Connection? Thanks to this fun partnership,  Co-op member-owners can enjoy 10% off when visiting McDaniel Chiropractic Center! You can find their full-service clinic at 1330 Exchange Street, Suite 105, in Middlebury. They're our featured Business of the Month for November, so we wanted to tell you a little more about the wide array of health services they provide. Read on to learn all about them!

McDaniel Chiropractic is more than simply a place to go when you're experiencing neck or back pain. They offer a 360-degree approach to total body wellness incorporating diet, exercise, ergonomics, lifestyle management, and chiropractic care to help you achieve your health care goals! Unlike conventional medicine, which aims to treat symptoms of injury or illness in a reactionary way, Drs. Jim & Julia McDaniel instead hope to offer tools to help you reduce the risk of pain, injury, and illness in a more proactive manner. Their goal is to help you achieve and maintain optimal health through a tailored, personal wellness program that is targeted to your specific needs.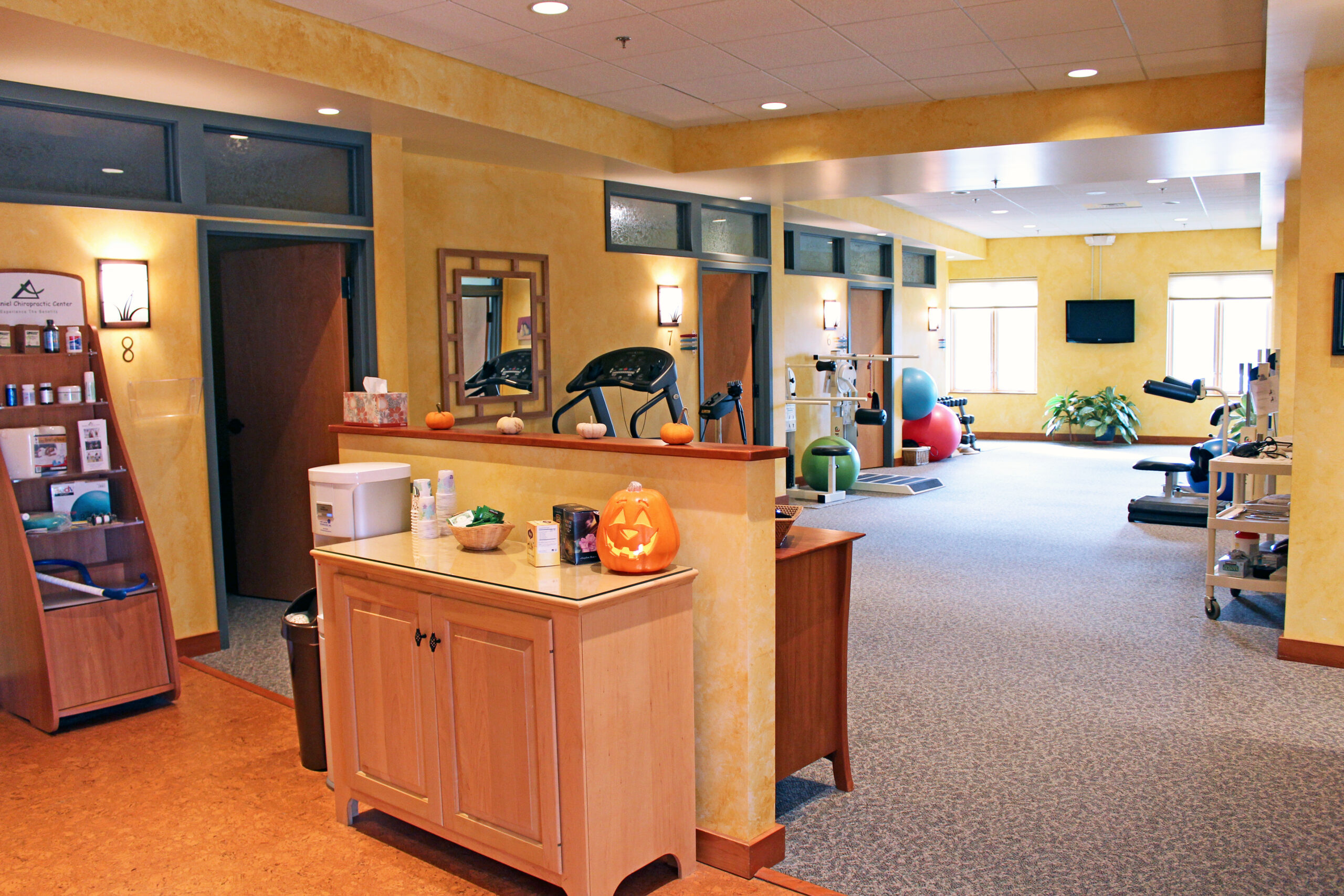 About the Doctors
Dr. Julia McDaniel received her Bachelors of Science degree in Nursing from the University of Vermont in 1983. In 1990 she graduated from Life Chiropractic College located in Marietta, Georgia. Dr. Julia has been in active practice with her husband, Dr. Jim McDaniel, in Middlebury since 1990.
Shortly after opening their practice, Dr. Julia became very active in chiropractic on the legislative level. In 1992 she was appointed to the Vermont Chiropractic Board of Examiners by Gov. Howard Dean, where she served the State for 9 ½ years. During this time she served two years as chairman of the board. Dr. Julia served as the State delegate to both the Federation of Chiropractic Licensing Boards and the National Board of Chiropractic Examiners.
Dr. Julia has the distinction of being the first female doctor of chiropractic to serve on the board of directors for the National Board of Chiropractic Examiners. Dr. Julia has been an active voice for legislative change concerning professional regulation and patients' rights. She served the Council on Chiropractic Education as a member of the Site Team Academy and as the Secretary-Treasurer on the Board of Directors of the Council on Chiropractic Education. In 2000 the Vermont Chiropractic Association awarded Dr. Julia the honor of Chiropractor of the Year.
Dr. Jim McDaniel is a 1990 cum laude graduate of Life Chiropractic College in Marietta, Georgia. While a student, Dr. Jim served as his class representative to the Clinic Judicial Review Committee. Since opening McDaniel Chiropractic Center in 1990, Dr. Jim has attended many continuing education conferences. He has a special interest in nutrition and neurology, completing over 150 hours of post-graduate training in clinical neurology through Logan Chiropractic College.
Giving back to the community has always been important to Dr. Jim. He has served on the Board of Directors of the Addison County branch of the American Cancer Society and the Parent-Child Center of Addison County. Currently, he is the treating chiropractor at the Middlebury Open Door Clinic and serves on the advisory council for the health careers program at the Hannaford Career Center in Middlebury. Dr. Jim is currently the Immediate Past President of the Vermont Chiropractic Association.He serves on the board of directors for the Council on Chiropractic Guidelines and Practice Parameters (CCGPP).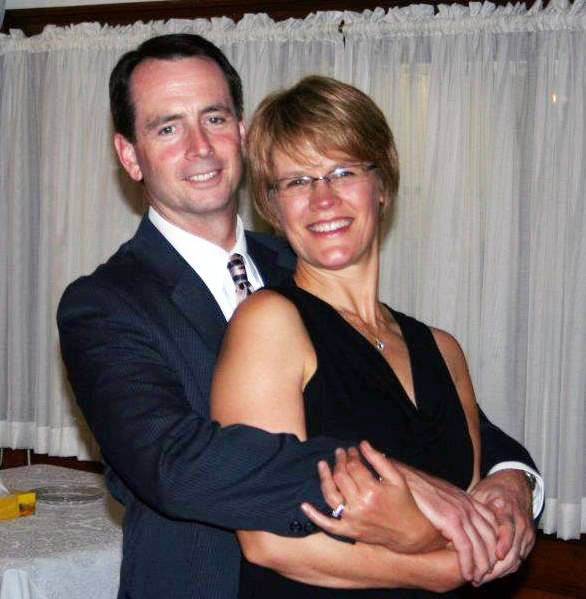 Dr. Erik Vose holds a Doctorate of Chiropractic from Palmer College of Chiropractic West in California and a Bachelor's degree in Kinesiology and Applied Physiology from the University of Colorado. After earning his doctorate degree, Dr. Erik received two years of additional chiropractic and sports therapy training in Walnut Creek, CA. Following his time in California, Dr. Erik started his own practice in Boston and joined OMBE, an integrative health center located in Copley Square, where he worked in conjunction with many practitioners including acupuncturists, naturopaths, dietitians, massage therapists, and yoga and pilates instructors.
Dr. Erik treats patients for a range of conditions from sports injuries to chronic pain by focusing on the entire musculoskeletal system. Dr. Erik combines soft tissue therapy with ultrasound, electric stimulation, stretching, and chiropractic adjustments. He is proficient in the diagnosis and treatment of extremity injuries as well as those associated with the spine. Dr. Erik develops comprehensive treatment plans that focus on both alleviating symptoms and helping his patients achieve optimal strength and well-being.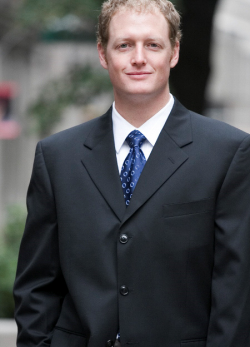 Services & Techniques
McDaniel Chiropractic offers a wide range of safe, comfortable, and effective services & techniques to help you achieve & maintain optimal wellness:
Advanced spinal correction adjustments using state-of-the-art chiropractic techniques
Corrective spinal stabilization exercises
Cold laser therapy
Ultrasound
Interferential electro-therapy
Intersegmental traction
Nutritional Counseling
Spinal & postural screenings
Orthotics
Graston Technique scar tissue adhesion removal
Lectures & workshops on a wide range of health & wellness topics
To learn more visit their website!
To view the full list of participating Co-op Connection businesses and the discounts they offer to Co-op member-owners, click here!