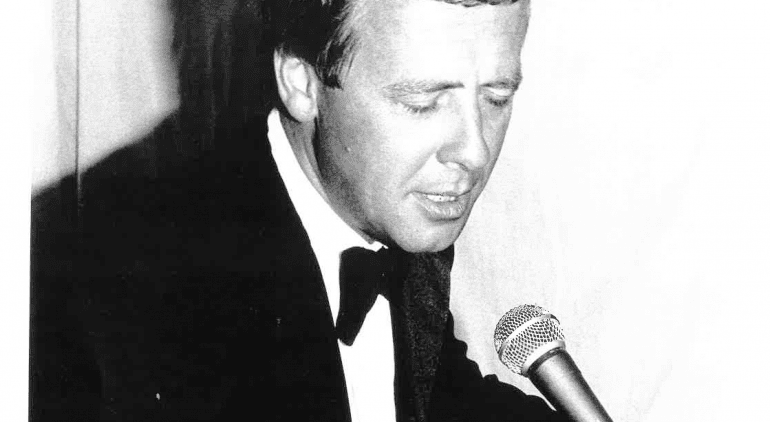 Fred Barnes Plays at the Empty Bowl Dinner on 11/5!
Recognize this handsome crooner?  It's Fred Barnes, our long time Co-op member-owner and musician extraordinaire.  For the past few years, Fred has very generously donated his talent at the piano to provide entertainment and add to the ambiance at our annual Empty Bowl Dinner.   Fred has quite an interesting musician's history.  He spent years as a pianist and vocalist on the Cunard Line cruise ships Queen Elizabeth 2 and Countess, and followed this experience with several years as the House Pianist for the Sheraton Russell Hotel, on Park Avenue in New York.  In addition to his performance career, Fred has spent 25 years instructing students of all ages in Jazz piano.  Currently, Fred is active on the musical scene as an accompanist and soloist.  Thank you, Fred, for all you do!
Here's a word about Fred from Douglas Anderson, Executive Director, Middlebury Town Hall Theater:
"Fred Barnes is a master.  He commands a seemingly endless repertoire of standards, all served up with breath-taking technique.  He also sings – surprise! – in a clear, un-fussy voice that brings to mind Fred Astaire, with all of the charm the comparison implies.  I'd say that no one plays piano like this anymore, except that there's nothing old-fashioned about his playing.  I Fred's hands, even the oldest standard becomes as fresh as the day it was written.
With his effortless brilliance and genuinely warm personality, Fred turns any event into something extraordinary."