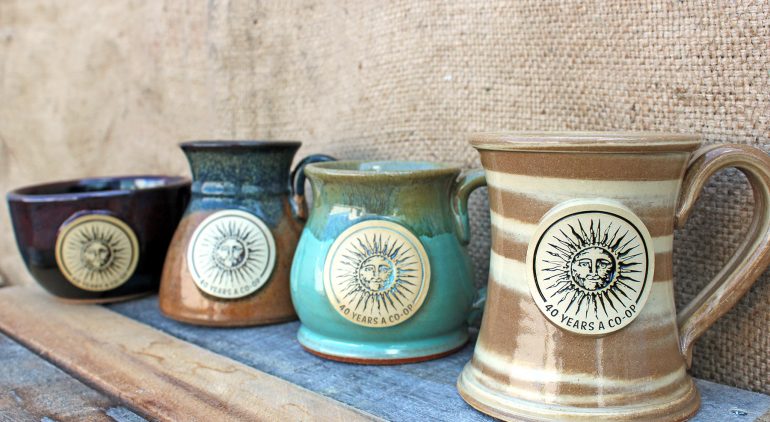 Co-op 40th Anniversary Mugs are Here – Clean and Green!
Oooh….just look at those beauties!  The Co-op is celebrating our 40th Anniversary with limited edition mugs from Sunset Hill Pottery in Neenah, Wisconsin.  Sunset Hill received recognition as "America's Cleanest, Greenest Pottery" last year.  Follow this link to find out just what changes they've made at their facility to make their pottery better for their workers and for the environment.
Our new mugs are available, for a limited time, in four gorgeous glazes and styles:
Fresh Awakening – for those of us who need a few extra ounces in the morning
Traveler – for the busy bee who needs their cup to stay hot until they can get to it
Whole Lotta Latté – for the "sit and sip" crowd (great for soup and chili, too)
Pot Belly – for anyone – just because it's so cute!
Stop by and pick up yours (or one of each) while they're still here.  They make great gifts, too!