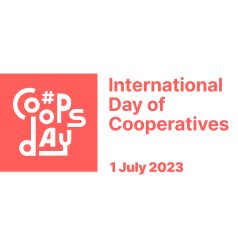 On July 1, co-ops and their members around the world will celebrate the International Day of Co-operatives, united by the slogan, "Co-ops 4 Sustainable Development."
Celebrated worldwide for more than a century and officially proclaimed by the United Nations General Assembly in 1995, the International Day of Co-operatives is annually commemorated on the first Saturday of July.
This year, the co-operative movement will celebrate under the theme, Co-ops 4 Sustainable Development, demonstrating how our business model, rooted in our shared values and principles, has the accomplishment of the United Nations Sustainable Development Goals as part of its DNA. During Co-ops Day, co-operators around the world will communicate to their members and shoppers, policymakers, community organizations, and the general public about the contribution of co-ops to a just and sustainable future for all.
Here in our region, the Neighboring Food Co-op Association (NFCA) and its member co-ops, including your Middlebury Natural Foods Co-op, are spreading the word: when you shop at your local food co-op, you'll not only find good food, you're also helping build more healthy, sustainable, and inclusive communities by supporting…
Local Food Systems. The NFCA's annual impact survey found that member co-ops reported that an average of 25% of their sales were local products, supporting small producers and building more resilient communities. Here at our co-op, we're excited to report that 35% of total store sales are local products from over 400 Vermont farmers and food producers, representing $7,350,000 in local sales.


Food Security. When you shop at your co-op, you're making healthy, affordable food more accessible to everyone in your community, and ensuring reliable markets for Vermont's farmers and producers. Last year, the Middlebury Natural Foods Co-op donated over 4 tons of food to our local food shelves and generated monetary donations of more than $20,000 to our local food shelves. We strive to make healthy food more accessible to over 450 households in our community through our Food For All program, and we are proud partners in the Farmacy Food As Medicine program, which is on track to serve 100 families in Addison County who are challenged with a combination of food insecurity and diet-related illness with a free local CSA fruit and vegetable share for 14 weeks throughout the growing season.
Good Jobs. You're supporting more full-time jobs and higher wages for employees. The Middlebury Co-op employs 110 full-time, part-time, and substitute employees, the majority of which are member-owners of the Co-op, sharing in the ownership of their store. We are proud to offer a competitive starting wage of $16.50 per hour to all full and part-time team members, along with a generous lineup of staff benefits.
Sustainability. Your dollars support family farming, organic agriculture, reduced packaging, high waste diversion rates, and a business model based on meeting people's needs rather than maximizing profit. The same kinds of outdated policies and values that uphold systemic racism have also contributed to our rapidly changing climate, the extinction of wildlife, and the destruction of our environment. Food co-ops have supported practices that mitigate these impacts — such as energy conservation and sourcing food grown locally and with regenerative farming methods that are good for farmworker health and give back more than they take from nature.
A More Inclusive Economy. Food co-ops are jointly owned and democratically governed by their members, people like you who shop there and are working together to build a better economy that works for everyone. Your Co-op is collectively owned by more than 6,300 member-owner households!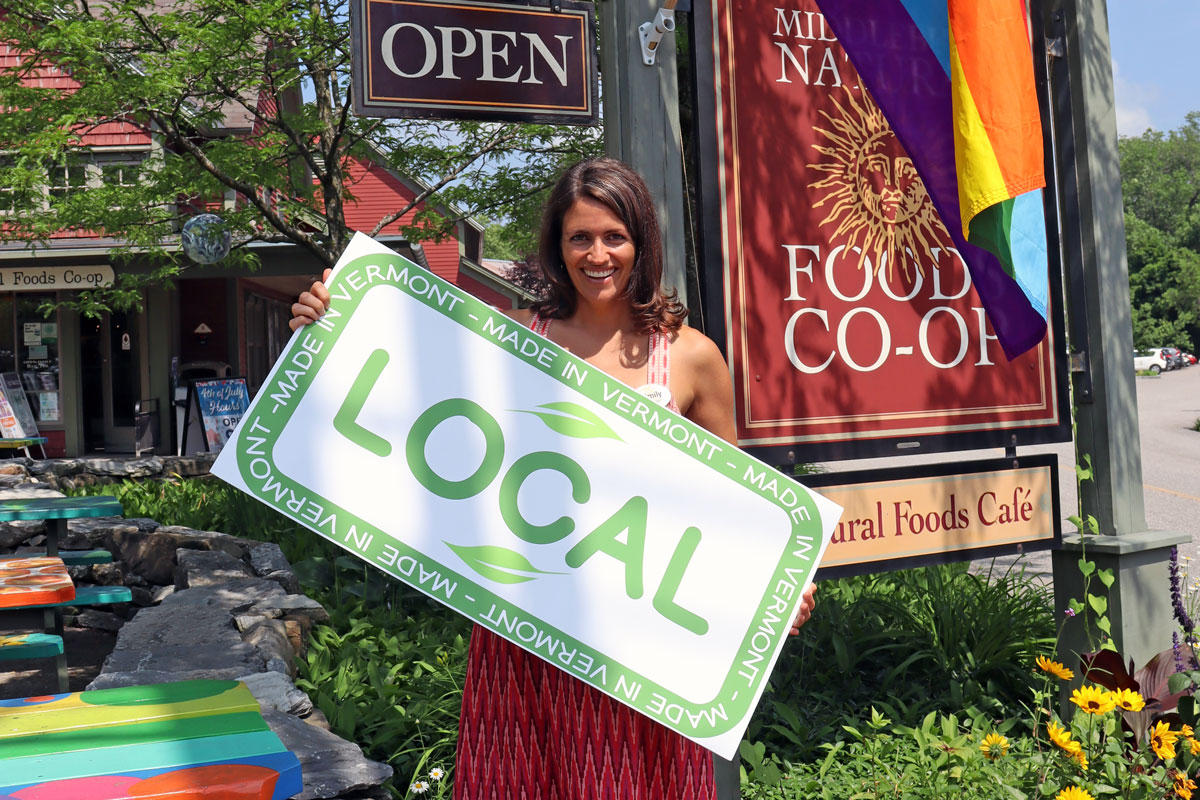 As natural vehicles of collaborative partnership and prosperity for all, co-operatives contribute to economic, social, and environmental sustainability across regions and economic sectors. From farmer co-ops to food co-ops, worker co-ops to credit unions, housing co-ops to mutual insurance, co-operative businesses strengthen communities, enhance local resources, advocate for social responsibility, and promote sustainable business practices based on long-term well-being rather than short-term profits. Regardless of the type of co-operative or the communities they serve, co-operatives around the world generally operate according to the same core principles and values, adopted by the International Co-operative Alliance in 1995. The roots of these Seven Cooperative Principles can be traced to the first modern cooperative founded in Rochdale, England in 1844.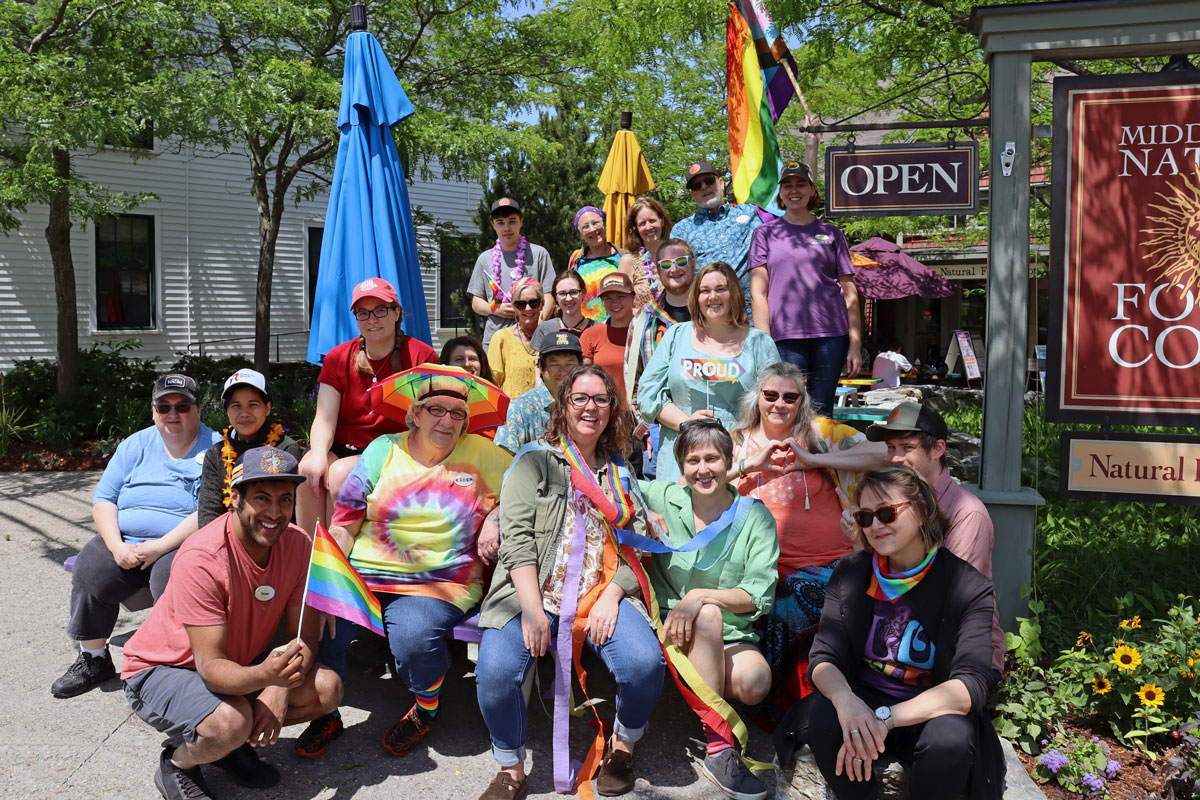 The International Co-operative Alliance (ICA) was the first worldwide business network to endorse the United Nations Sustainable Development Goals (SDGs) and be recognized as a partner in their advancement. The 2030 Agenda for Sustainable Development, adopted by all UN Member States in 2015, offered a blueprint for peace and prosperity for people and the planet, now and into the future. At its heart are the 17 goals that recognize that ending poverty and other deprivations must go hand-in-hand with strategies that improve health and education, reduce inequality, and spur economic growth – all while tackling climate change and working to preserve our oceans and forests. September of 2023 will mark the mid-point in the implementation of the 2030 Agenda for Sustainable Development and seek ways to accelerate progress in the SDGs.
"At the mid-point of the 2030 Agenda, efforts need to be deepened, and this can only be done with more co-operation. Enterprises, which are responsible for organizing the production and distribution of goods and services, must focus on people and the planet. Co-operatives have a model for doing this, and have been demonstrating it for almost 200 years", says ICA President Ariel Guarco.
The NFCA is joining the ICA in encouraging co-ops and their members around the world to celebrate International Co-op's Day and show the world what can be achieved through the power of co-operation.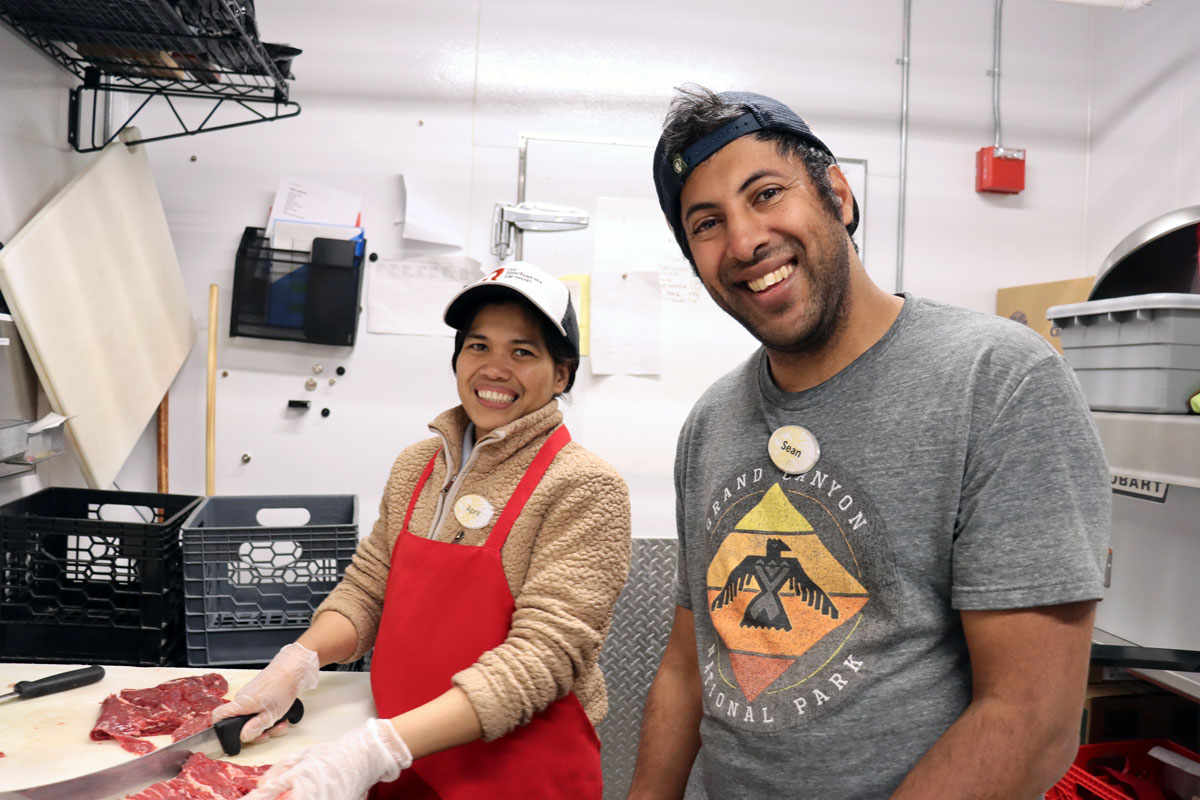 It's an exciting time to be part of a food co-op in the United States — growing numbers of people and communities are discovering their power and organizing food co-ops in their neighborhoods while thriving food co-ops continue to grow and adapt to serve their communities well. The food co-ops around the country that own National Co+op Grocers (NCG) work together collectively to strengthen our ability to positively impact the national food system and grow the cooperative economy in an inclusive and environmentally regenerative manner. We're stronger together!
In pursuit of these goals, NCG collectively reports our social and environmental impact data to measure the benefits that the "average" food co-op brings its community. But make no mistake, there's nothing average about us. Every co-op is as vibrantly unique as the community it serves, and that's the secret sauce. People form food co-ops when their community comes together around the need for reliable access to the kinds of food that people living there want to eat. It's a powerful way to build food security, community resilience, and economic empowerment.
If that sounds good to you, consider becoming a Member-Owner of your community Co-op!! It feels great to own a grocery store with your friends and neighbors! If you're already a co-op shopper or member-owner, thank you for strengthening your community and local food system. If you're looking to take a more hands-on role, we hope you'll consider joining our team! Stronger Together includes you! CLICK HERE TO JOIN OUR TEAM!