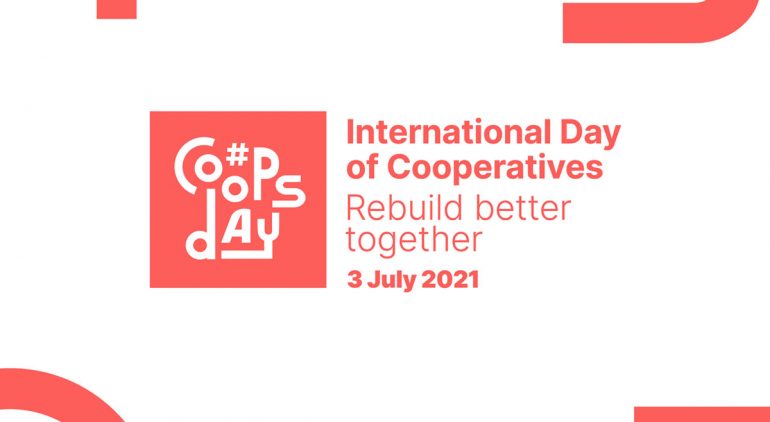 Rebuild Better Together!
On Saturday, July 3rd, your Co-op is joining co-operatives and credit unions around the world in celebrating International Co-ops Day. This year's theme, Rebuild Better Together, highlights the resilience of co-ops during the pandemic and the role they are playing in helping our communities rebuild in a more inclusive and sustainable way. International Co-ops Day has been celebrated annually since 1923, and the theme this year was chosen by the ICA and the United Nations to raise awareness of how co-ops have helped their communities weather the pandemic and are contributing to efforts to rebuild the economy.
"Across our region, food co-ops have worked to keep their communities safe while ensuring access to healthy, local food," said Erbin Crowell, Executive Director of the Neighboring Food Co-op Association (NFCA). "And as we work to build back better, we know that our co-ops will be taking the lead in working together to ensure a more healthy, just, and sustainable future for everyone." The NFCA is a regional federation of more than 40 food co-ops and startups, locally owned by more than 163,000 members and employing over 2,340 people.
During the pandemic, co-ops have been leaders in working to ensure that shoppers could access healthy food while remaining safe, including online ordering, curbside pick-up, and special shopping hours for at-risk consumers. At the same time, they remained committed to local producers, selling more than $100 million in local products annually – or over 25% of store sales, on average. Thanks to your local purchases, your Co-op is proud to have sold over $6.5 million in Vermont products, representing 34% of total store sales. Last year, more than 12,000 people joined their Neighboring Food Co-ops throughout the region, reflecting a growing interest in food security, community ownership, and economic inclusion. Member-ownership at your Co-op reflected this positive trend, as just shy of 5,500 local households became member-owners or maintained member-ownership in your Co-op by the end of the fiscal year.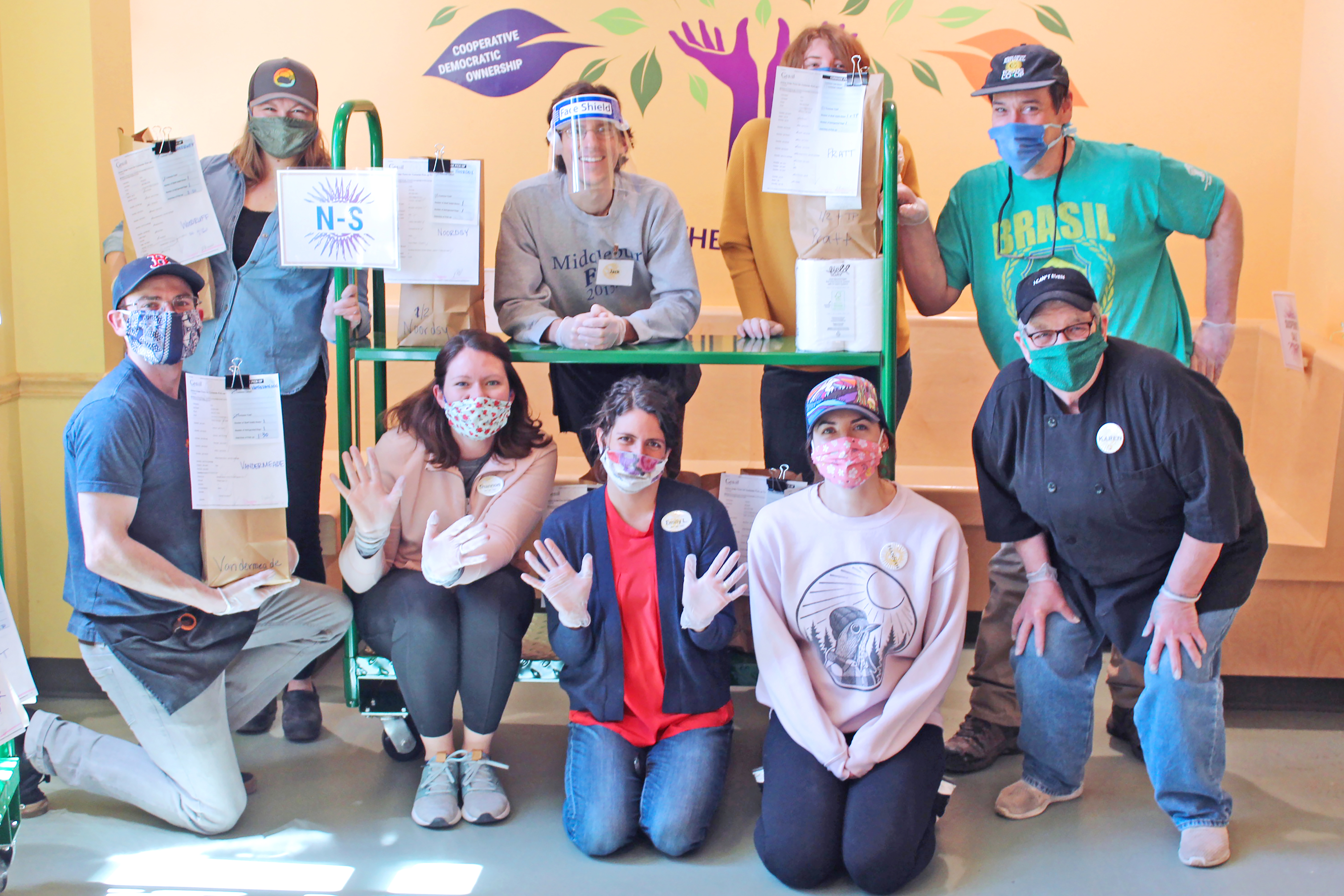 The challenges of the past year illuminated the value of resilient local and regional food systems and laid bare the weaknesses inherent in a centralized, industrialized model. Pre-pandemic, Americans were made to believe that a consolidated, vertically integrated food system aimed at increasing profits through efficiency and low wages was the only way to affordably feed ourselves. But images in the news of farmers destroying crops, dumping milk, and euthanizing livestock while a record number of Americans lined up at food banks and applied for food assistance programs in order to feed their families forced us to awaken to the reality that this system is fatally flawed. The pandemic-related disruptions to our national food supply forced many of us to rethink how we feed ourselves. In the process, we became more acutely aware of where our food is coming from and gained a renewed sense of appreciation for the hands that feed us.
Store shelves at the Co-op were abundantly stocked with local foods from the 400+ local farmers and producers that we partner with, while shelves at large chain grocery stores remained empty. We were even able to forge many new partnerships with local farmers and producers to fill voids caused by national supply chain disruptions. This awakening has instilled a more deeply vested interest in figuring out how we can prepare for greater food security on a state and regional scale and food co-ops are well-positioned to play a pivotal role.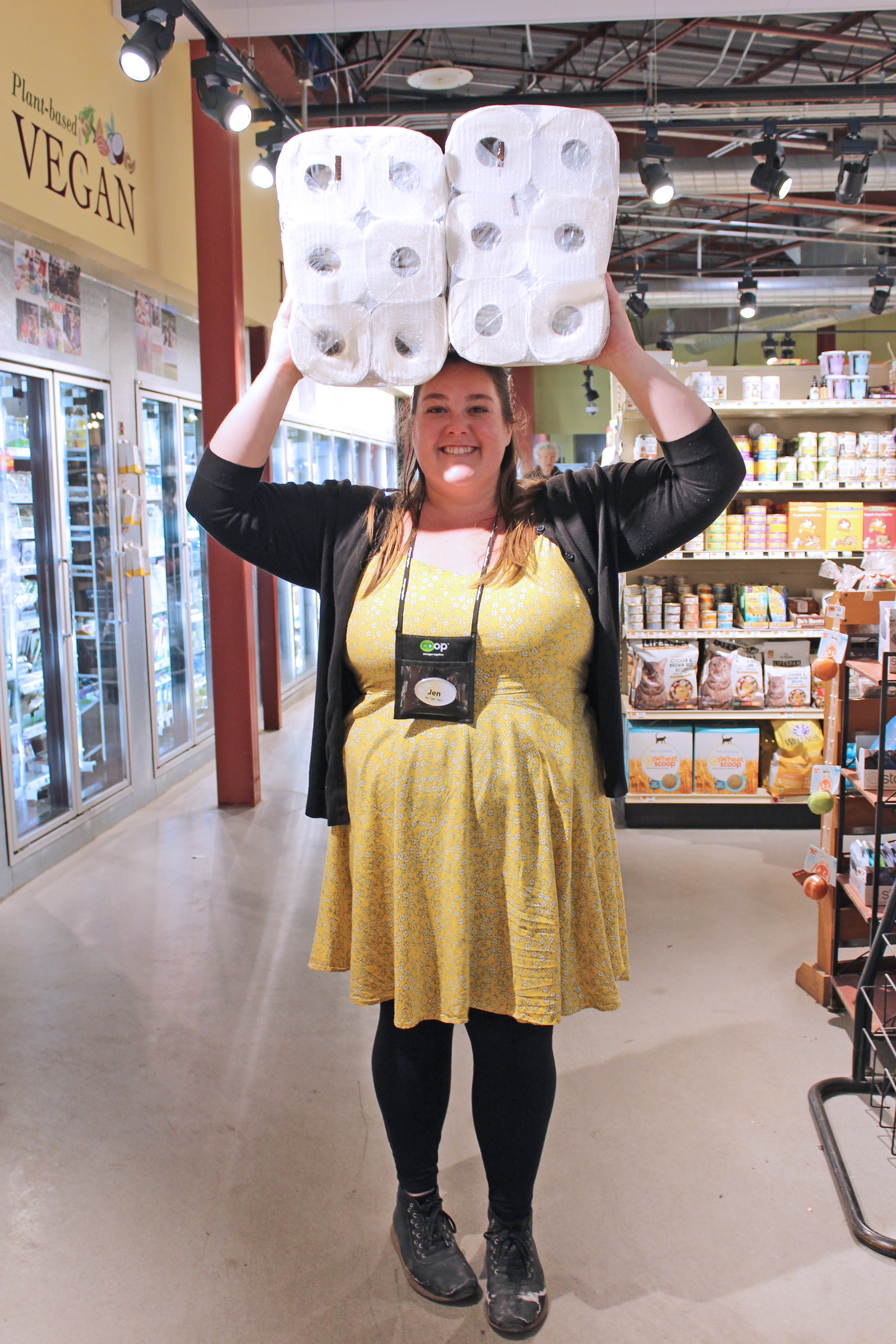 Structural changes in our economy have also brought renewed attention to the co-operative model. As member-owned, democratically-operated entities, co-operatives offer an alternative to traditional shareholder- or proprietor-owned business structures allowing co-ops to make unique contributions to economical activity, community vitality, and worker well-being. The very structure of a cooperative requires that it be responsive to the needs of its member-owners and, in turn, to the local community. The nature of cooperatives is inherently both locally based and participatory, embodying a direct connection between member needs and the services provided. Because of this, cooperatives are able to contribute directly to community vitality and stability, modeling equitable and inclusive economic practices.
Food co-ops create 9.3 jobs per $1 million in sales, compared to 5.8 at traditional grocery stores.
Food co-operatives pay about 7% more than traditional grocery stores for the same work. Our co-op was proud to increase our starting wage to $15 per hour this year.
Compared to conventional grocery stores, food co-ops recycle nearly double the volume of plastics and food waste.
Local products make up an average of 21% of food Co-op sales (and represent 34% of sales at your co-op!), compared to the national grocery store average of 1.8%.
In 2020, your Co-op donated $127,289 to local nonprofits and in-kind food donations to our local food shelves.
"In the last year, we have witnessed how the co-operative model has been working towards the well-being of people and respect for the planet, underscoring what the co-operative movement stands for," says Bruno Roelants, Director General of the International Co-operative Alliance (ICA). "We will indeed rebuild better together, and I'm confident that we will see many stories of how the co-operative movement can help communities become stronger in the post-pandemic world."
Your Co-op General Manager, Glenn Lower shares that "we are so proud of how well this Co-op served our community over the past year; a year filled with more challenges than ever before in our Co-op's history. The Co-op truly exemplified what an essential business can be by providing healthy food for the community, an economic outlet for Vermont producers, and good jobs for our committed staff. Through our solidarity, we demonstrate every day how we are stronger together and how we can have a positive impact on our world."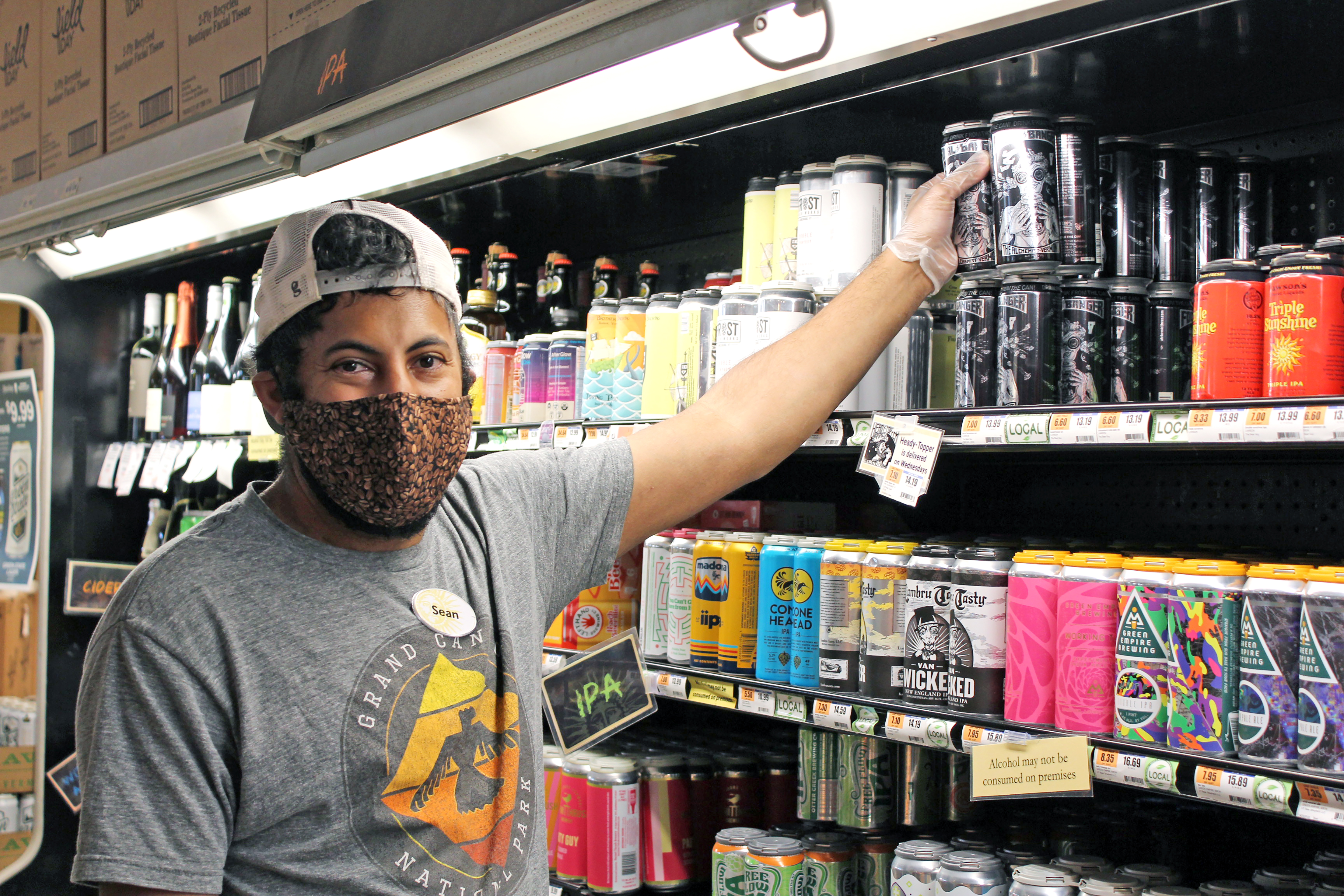 As part of Co-ops Day celebrations, food co-ops across the Northeast are demonstrating their commitment to their communities and to building more inclusive economies as we work to rebuild in the wake of the COVID-19 pandemic. Celebrated internationally on the first Saturday in July, Co-ops Day in the United States coincides with Independence Day, offering a unique opportunity to focus on the democratic values of the co-operative business model. Based on the principle of one member one vote, co-ops reflect American ideals of democracy, self-help, self-responsibility, and social responsibility. And because co-operatives are focused on meeting member needs rather than maximizing profit, they are focused on goals identified by their members, including social, economic, and environmental sustainability.
To explore the ways that food co-ops are helping to rebuild better together by strengthening communities, keeping it local, making good food affordable and accessible, building a more racially just food system, and responding to the climate crisis, be sure to see the latest Food Co-op Impact Report complied by National Co-op Grocers (NCG).