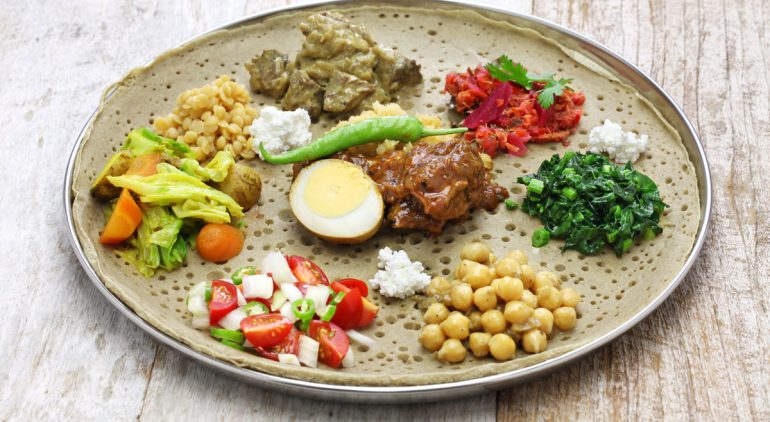 Hannaford Career Center
51 Charles Ave., Middlebury, VT 05753
Join James Beard semifinalist chef Alganesh Michael of A Taste of Abyssinia in this hands-on class where we'll explore Ethiopian and Eritrean cuisine! Chef Michael takes pride in cooking & serving food in a traditional way using simple techniques and authentic ingredients, relying on a diverse range of herbs and roots to develop characteristics quintessential to the cuisine. We'll prepare a few dishes and enjoy them in the traditional family style with Injera.
Originally from Eritrea, located in the horn of Africa, Alganesh Michael now resides in South Burlington with her husband and two daughters. Michael describes herself as a former nurse turned homemaker for the last 16 years. Although not a chef by trade, she loves to cook and entertain. She has been collaborating with many Chittenden and Addison County restaurants, schools, and communities for over the past 6 years, popularizing Ethiopian and Eritrean cuisine in the Lake Champlain region of Vermont. Most recently she began offering weekly takeout dinners from The Mill Market & Deli in South Burlington. Additionally, she teaches cooking classes, hosts parties, and caters private events of any size.
Advance registration is required. Please register at least one week in advance. Classes are capped at 12 participants. Enrollment is first-come, first-served. All classes are $30, or FREE for members of the Co-op's Food For All Program. To register, email Denise at the Hannaford Career Center (dsenesac@pahcc.org) or call (802) 382-1004.