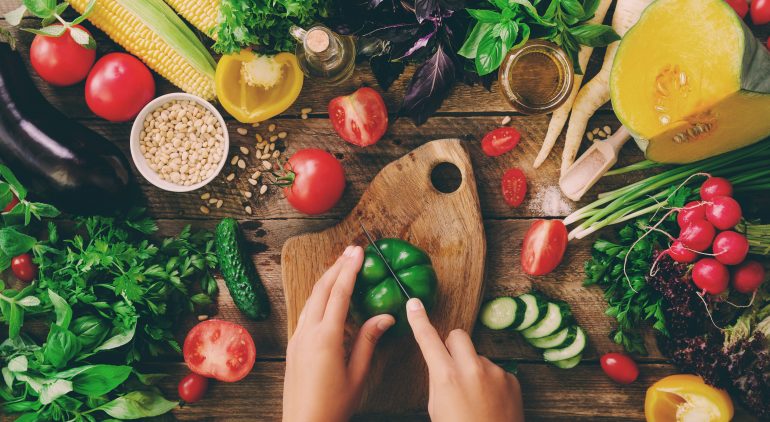 Apr. 15th
5:30pm – 7:30pm
Patricia A. Hannaford Career Center
51 Charles Ave., Middlebury, VT 05753
It comes as no surprise that human beings are confused about healthy food. There are so many conflicting dietary theories available in the marketplace today, each touting their own supremacy. Wouldn't it be wonderful to regain the ability to intuitively "know" what your own personal nourishment looks like, how much you should be eating & what is the best timing for your particular needs? This workshop, led by Christina Cunningham, is designed to guide you into your body's intelligence, to learn to listen to its needs, so that you feel confident about your own personal relationship to food.
Christina Cunningham, BA, CMT, HHC, is a certified and insured holistic health coach & therapeutic massage therapist. Her goal is to guide folks to transform their physical, emotional and lifestyle-induced discomfort into greater resilience and embodied ease. Working with your body's innate intelligence, the wisdom of nature and the latest scientific breakthrough in habit change, she can show you how to transform the vicious cycle of burn-out, fatigue and overwhelm. In her private sessions, workshops & courses, she will teach you to listen to your body, make informed choices about how best to care for yourself, and ultimately have the confidence to create a life that brings you joy.
All classes are $30 or FREE for members of the Co-op's Food For All Program. To register, please contact Denise Senesac at the Hannaford Career Center by calling (802) 382-1004 or emailing dsenesac@pahcc.org. Classes are capped at 12 participants. Enrollment is first-come, first-served. Please register at least one week in advance. Please disclose food allergies at the time of enrollment. Hope to see you there!