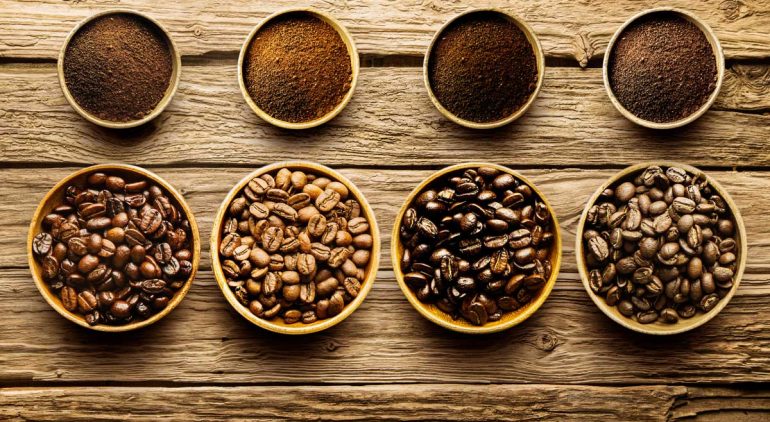 Oct. 26th
5:30pm – 7:30pm
Hannaford Career Center
51 Charles Ave., Middlebury, VT 05753
Join Steven Colageli from Paradiso Farm Coffee for an exciting dive into the world of coffee. We'll learn about the farmers from whom Colangeli sources his green coffee beans, green coffee processing methods, green coffee purchasing, coffee origins, coffee roasting, and the way that roasting impacts flavor profiles. Participants will also explore different brewing methods and we'll brew coffee together using the pour-over method. Bring your coffee questions — there will be plenty of time for Q & A. And everyone will leave with a free bag of Paradiso Farm coffee!
Steve Colangeli and Dovie Bailey are co-owners of Paradiso Farm Coffee, a micro-batch, farm-roasted coffee business located on their farm in Charlotte, Vermont. Paradiso Farm is committed to their local community, being sustainable in all aspects of business, and having fun while doing it! Armed with a degree in Horticulture and Agronomy, Colangeli has always had a passion for working with the land and has dreamed about owning a small organic, community-based farm for as long as he can remember. His mission is to educate coffee customers on not just how to experience the best cup of coffee but to understand where their coffee is sourced and the amazing stories of the farmers that grow the coffee. A portion of sales are donated to local non-profit organizations and Colangeli strives to purchase organic and wild-grown coffee beans whenever possible. He also delivers by bike for local deliveries!
Advance registration is required. Please register at least one week in advance. Classes are capped at 12 participants. Enrollment is first-come, first-served. All classes are $30, or FREE for members of the Co-op's Food For All Program. To register, email Denise at the Hannaford Career Center (dsenesac@pahcc.org) or call (802) 382-1004.