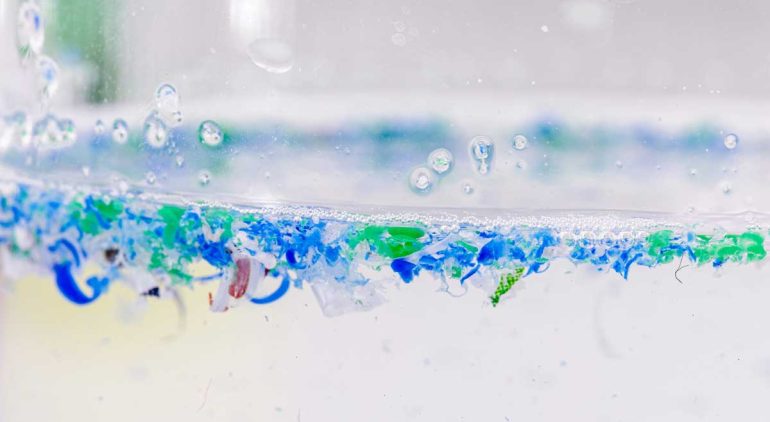 Oct. 12th
5:30pm – 7:30pm
Hannaford Career Center
51 Charles Ave., Middlebury, VT 05753
Welcome to the fun, hands-on introduction to microfiber pollution! Guided by microfiber experts Brooke Winslow and Ashley Sullivan, design the experiment yourself to learn how washing machines are causing shedding and the simple strategies you can use to make your everyday laundry routine more sustainable while saving money and energy. Participants will leave with a free Cora Ball!
Brooke Winslow is one of the co-inventors of Cora Ball and a passionate ocean and lake lover. She grew up sailing in the Pacific Northwest before coming to the East Coast for college and falling in love with Vermont. Together with the founders of Rozalia Project for a Clean Ocean, she learned about microfiber pollution from washing machines and was inspired to develop a solution accessible to everyone. With inspiration from coral filtering plankton from the ocean, Cora Ball was made to protect our waterways and our clothes!
Ashley Sullivan grew up on an island surrounded by the sea in South Florida and has been involved in the design, implementation, and ongoing management of Environmental Education programs at multiple nonprofits for the past 20 years. She is the Executive Director of the Rozalia Project for a Clean Ocean, a lifelong sailor, ocean lover, and a USCG captain. Ashley's strength as an Educator is her creativity and ability to connect with people of all ages. In addition, she is one of the captain's aboard Rozalia Project's oceanographic research sailing vessel, American Promise, which travels the U.S. recovering marine debris, collecting data, and sharing the story of Rozalia Project. Ashley loves to inspire people to be part of the solution through storytelling, cleanups, education programs, and presentations. When she is not traveling she lives in Vermont and spends her days in the snowy mountains with her dog, riding her bike or playing in, on or near the shores of Lake Champlain.
Advance registration is required. Please register at least one week in advance. Classes are capped at 12 participants. Enrollment is first-come, first-served. All classes are $30, or FREE for members of the Co-op's Food For All Program. To register, email Denise at the Hannaford Career Center (dsenesac@pahcc.org) or call (802) 382-1004.