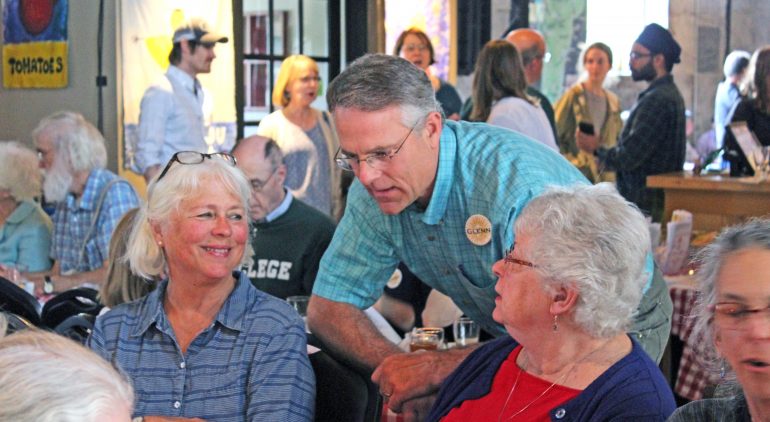 American Flatbread - Middlebury Hearth
137 Maple Street, Middlebury, Vermont 05753
Join Us for our 43rd Annual Meeting and Celebration!
So much is going on at the Co-op this year, you won't want to be left out of the conversation! On Wednesday, June 5th, 5;30-7:30 pm, join us at American Flatbread for our 43rd Annual Meeting. We'll talk about the past year and the progress we've made meeting our Ends. Our General Manager, Glenn Lower will update us on how the Co-op is doing and what next year may bring. Enjoy delicious flatbreads, salad, non-alcoholic beverages and desserts on us!
Have a look at some of the photos from last year's Annual Meeting – what amazing member-owners we have!!!