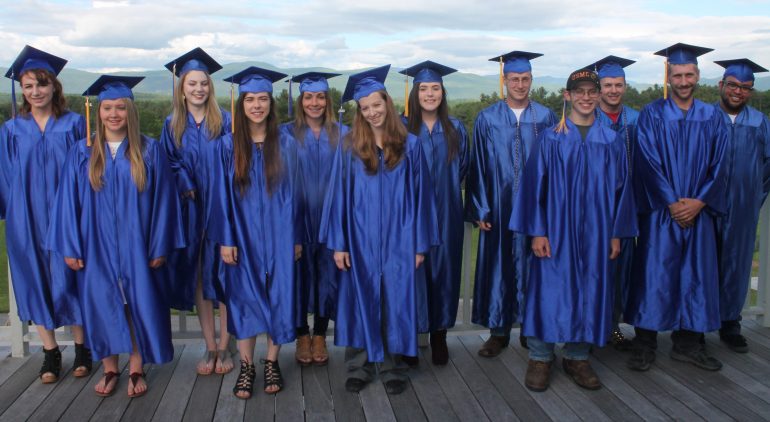 Middlebury Natural Foods Co-op
9 Washington St., Middlebury, VT 05753

Round up your totals at the registers May 16-22. The Co-op will match your donation and pass it along to Vermont Adult Learning of Addison County. Read on to learn more about this incredibly important organization.
Vermont Adult Learning of Addison County is a private, nonprofit member of the Vermont Agency of Education Adult Education and Literacy system. Our goal is to reduce the negative effects of poverty on our families, communities, and workplaces by ensuring that all Vermonters have the skills and confidence necessary for success in the 21st century.
We provide:
basic skills instruction, high school completion and GED certificate plans
transition to college and career services
computer classes
English language instruction for immigrants and refugees
our new workforce development program, VT YouthWorks
Our programs and services are free to students aged 16 or older. VT YouthWorks is a 12-week paid workforce development program for 18-24-year-old youth. Participants develop employment skills and self-confidence through an entrepreneurial carpentry program, career exploration, internships, and community mentorships. VAL serves 140 towns with 12 locations. Last year, the Middlebury center served 131 students with skill levels ranging from emerging readers to college prep. Also last year, we celebrated 28 individuals who earned their high school diploma or GED, 2 who became US citizens, and 5 who entered college.
Thank you to our local collaborators: Middlebury Union HS, Vergennes Union HS, Mount Abraham Union HS, Otter Valley Union HS, United Way of Addison County, Hannaford Career Center, VT DOL, Addison County Parent Child Center, CCV, Restorative Justice, UVM HEP & Migrant Ed programs, CSAC, Northlands Job Corps., Turning Point Center, and Reach Up.
100% of all funds raised will be used to pay out-of-pocket expenses for our low-income students. These out-of-pocket expenses may include GED testing expenses, industry certificates such as Forklift and Serve Safe, online educational courses, driver's ed and other direct costs related to student educational and career success.
Vermont Adult Learning, 282 Boardman St., Middlebury, VT 05753, 802-388-4392, addisoninfo@vtadultlearning.org, www.vtyouthworks.org