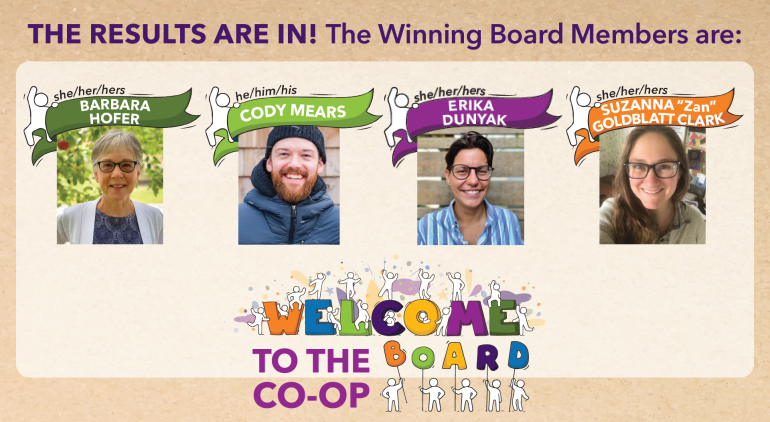 The Results are IN!!!
The results are IN! Thank you to everyone who voted in this year's Board of Directors Election. This year, 23% of eligible member-owners participated in the election – that's a record! Congratulations to our four brand-new Directors!
Questions about this year's election? Please reach out to board@middlebury.coop.