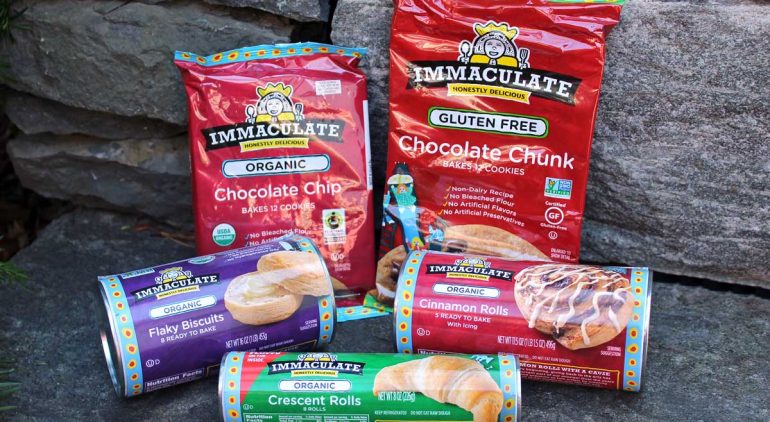 Spotlight on Immaculate Baking Company
Sometimes we feel inspired to pull out the flour and the baking powder and do the measuring and mixing, but other times call for a quick baking fix and that's when we like to reach for products from Immaculate Baking Company! They're featured in our Member Deals Spotlight from November 4th – 10th, a perfect time to ease into the holiday baking season, and all of their products will be 20% off for member-owners. Read on to learn more about this "honestly delicious" company and its humble roots: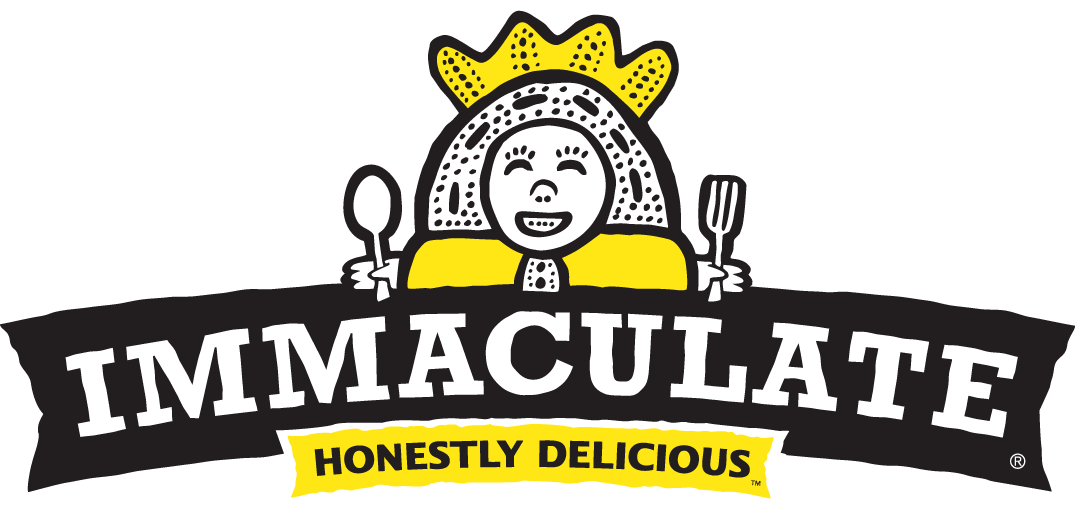 It was back in a garage in 1995 that Immaculate Baking Company founder Scott Blackwell started his business with a simple dream: bake great-tasting treats and inspire the natural artist in all of us. Immaculate has grown beyond his wildest dreams, but it still remains true to those original values. And Scott's baking ventures began even before that day in the mid-nineties. In first grade, he sold candy bar kits, and, sensing a budding love for food, Scott's grandmother taught him the art of home baking.
So, was it easy to go from his grandmother's kitchen to become the founder of the Immaculate Baking Company? Hardly. Scott paid his way through college baking and supplying 28 restaurants with pies. After college, he became a distributor for a major ice cream brand then moved to South Carolina where he opened a restaurant, Immaculate Consumption. Visitors loved his sandwiches, baked goods, and fresh-roasted coffee. Inspired by patrons' enthusiasm for his coffee and treats, Scott sold the restaurant and worked out of his garage to sell fresh-roasted coffee beans and cookies, all wrapped in plain brown paper.
For years, Scott struggled to get his business out of the garage and into the mainstream. To boost his spirits, he'd take road trips around the southern U.S where he discovered folk art. He was inspired by their stories, their frequently hardscrabble lives, and how resourceful and creative they were in constructing their beautiful, deceptively simple pieces. Scott decided to pay tribute to these often unsung artists by featuring their work on his cookie and coffee packaging. And their resourcefulness inspired him to get creative.
In 1997, Scott went to a food trade show on the West Coast and handed out cookies. The next week, orders began to roll in from high-end food retailers and just two years later, his cookies began winning awards at food shows. Immaculate Baking quickly outgrew Scott's garage and rapidly graduated to a huge facility in North Carolina. Over time, the brand expanded from refrigerated cookie doughs made with organic flour and sugar to include convenient canned dough products like Cinnamon Rolls, Biscuits and Scones, and even many gluten-free options.
Fast forward a few years to 2012, when Immaculate Baking Company joined the family of passionate bakers at General Mills. Nowadays, they make a whole bunch of certified organic, gluten-free, and non-GMO products that they know you'll love because they love 'em too. And, after all these years, they still stick to those original values from Scott's garage in '95… They celebrate creativity and soulful goodness by making honestly delicious goodies wrapped in a gallery of inspiring folk art. What's not to love about that?
Check out their webpage to learn more and check out their fantastic collection of recipes!