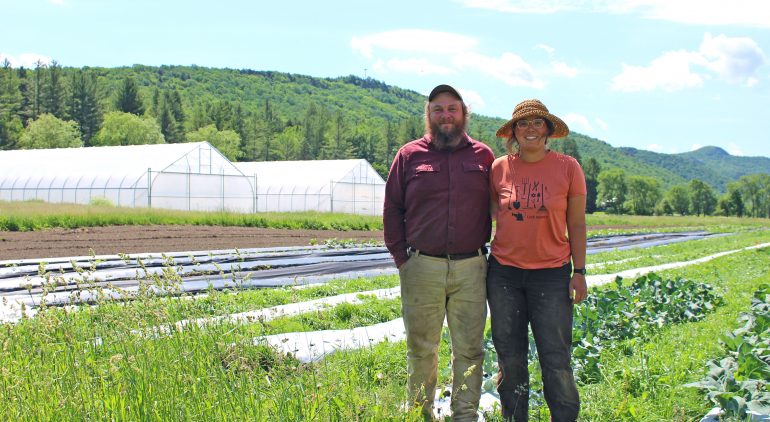 Spotlight on Old Road Farm
As our Eat Local Challenge rolls on, we're shining our Member Deals Spotlight on one of the newest local farms to fill out our Produce Department shelves – Old Road Farm! All of their glorious organic produce will be 20% off for member-owners from September 23rd – 29th! Read on to learn more about these young farmers, the diverse experience they bring to this challenging profession, and their commitment to real organic farming:

Meet the Farmers
A transplant from New York, Gabby Tuite came to Vermont to attend the University of Vermont where she received a bachelor's in Community Development and Applied Economics. While studying at UVM, she took an internship at the Shelburne Farms' Market Garden where she first got her hands dirty and fell in love with farming. After UVM, Gabby worked at River Berry Farm for two seasons. Here she learned how to grow on a larger scale, taking note of the efficiencies required to run a profitable farm. Between growing seasons, Gabby has worked at the City Market Onion River-Coop as a Produce Buyer and Team Leader giving her insight into marketing and merchandising, supervising employees as well as the local food chain from a buyer's perspective.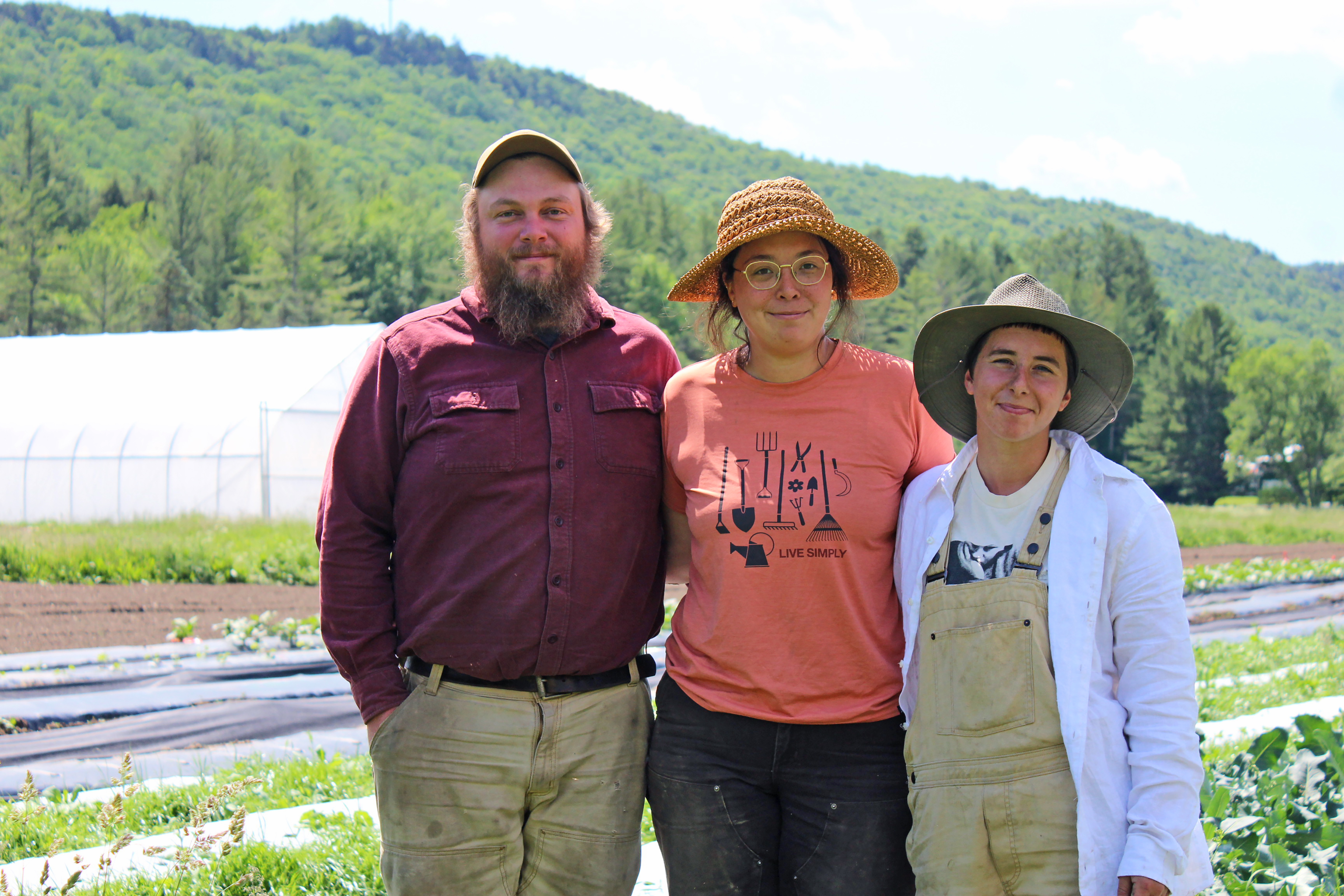 Henry Webb grew up with large vegetable gardens and has fond early memories of visiting his father working at the UVM dairy barn. Starting in his teens he spent eight seasons working for Last Resort Farm, a Certified Organic vegetable, berry, and hay farm. He learned to maintain and work on the farm's equipment and infrastructure as well as organic vegetable farming practices. Henry also spent two years at New Village Farm where he worked with a small herd of Normandie cattle producing raw milk and beef. At New Village, he was given the opportunity to manage and expand the farm's market garden and gained experience producing for a small CSA, a farm stand, and the Shelburne Farmers Market.
About the Farm
Gabby and Henry shared a dream of owning their own farm and first began their adventure in the Fall of 2015 on a quarter-acre plot in the old field below Henry's childhood home in Monkton, Vermont, mostly growing vegetables for a few area farmers markets. In the Fall of 2019, they were able to secure their dream "forever farm" with the help of the Vermont Land Trust. This gorgeous farm is nestled in the fertile river valley of Granville, Vermont, surrounded by National Forest land.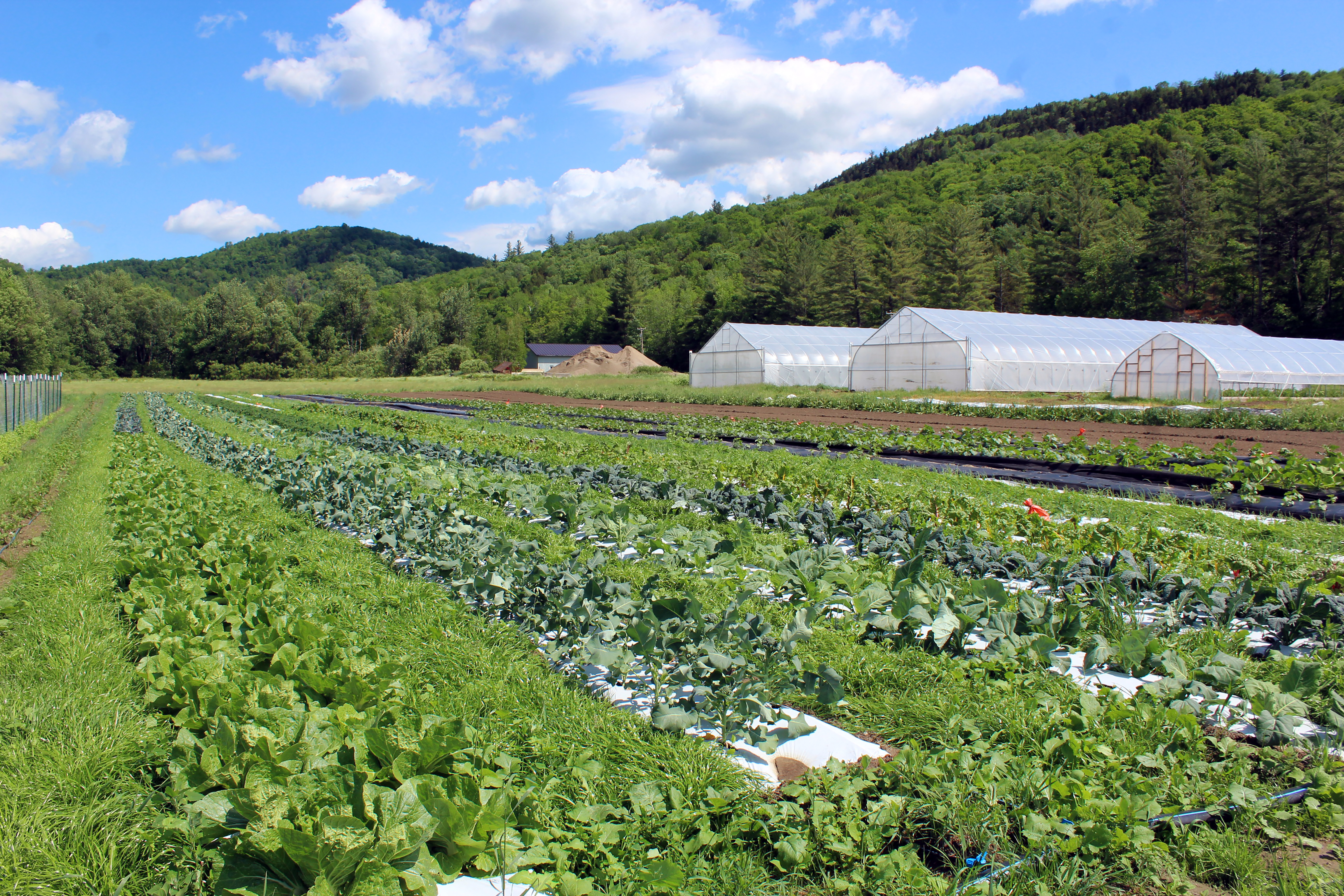 They specialize in growing fresh, high-quality salad greens and seasonal vegetables for local markets with a deep commitment to the highest standards of ecologically sound, regenerative, and innovative vegetable production. Their produce is Certified Organic by VOF and they are also certified by the Real Organic Project, a grassroots, farmer-led movement created to distinguish soil-grown and pasture-raised products under USDA organic. They were featured as the July Farmers of the Month by NOFA-VT and in their interview for this feature, Gabby shared that she and Henry prioritize real organic farming "because it offers some an alternative to our broken industrial food system by focusing on the health and sustainability of the environment."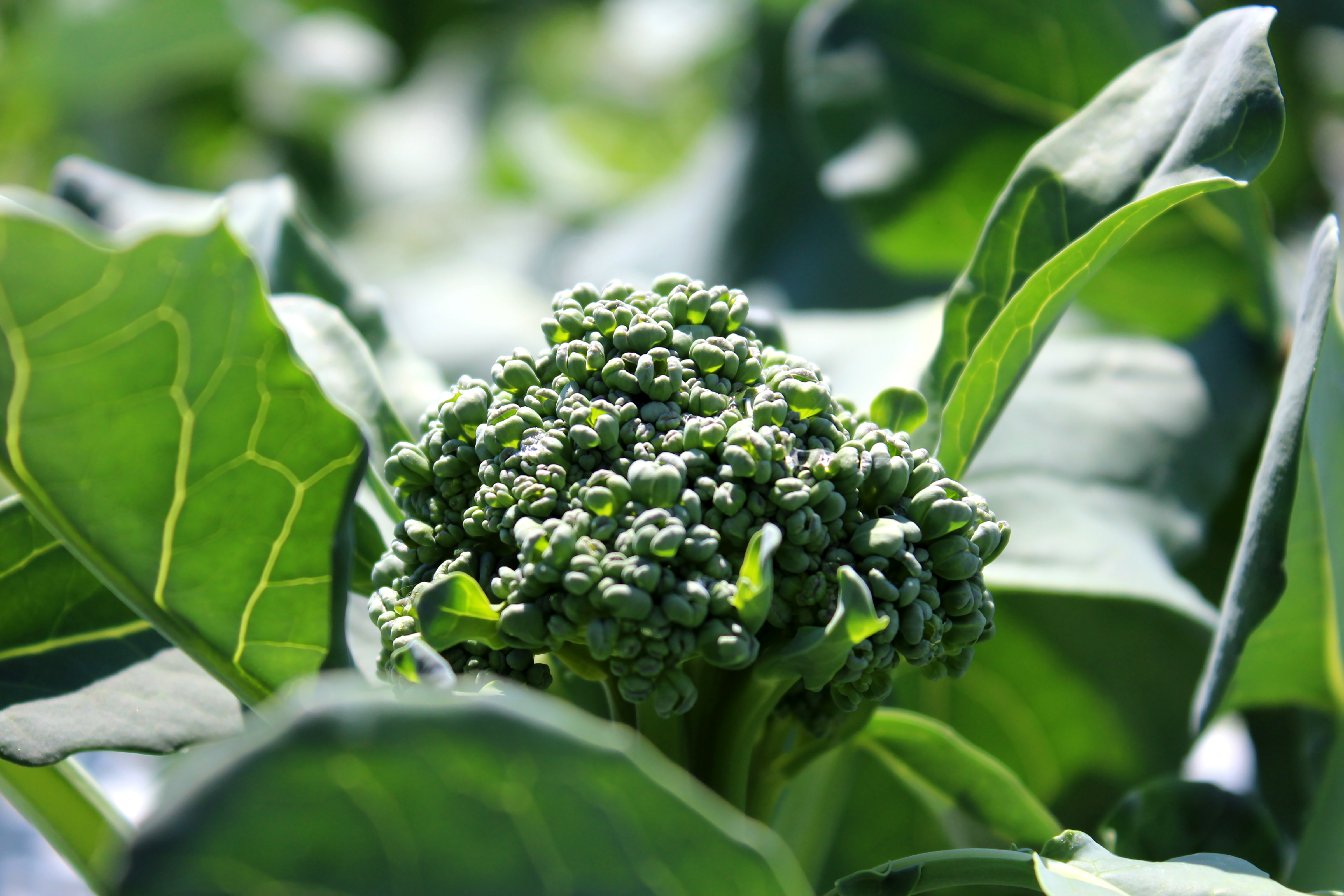 Weathering the Challenges of the Pandemic
As with any new local business attempting to launch or scale up this past year, Old Road Farm was not immune to the challenges presented by the pandemic. They had just begun farming their new piece of land when they learned that their farmers market would be shutting down for the season. Providing yet another reminder of the incredible resilience of our local farming community, Gabby and Henry quickly shifted their business model to include a CSA. They are enjoying this opportunity to engage with their community in a new way and they were able to expand their CSA offerings this season. They also secured a NOFA-VT Resilience Grant, which they used to help secure a delivery van that you may spot rolling over the Middlebury Gap as they bring their glorious produce to the Co-op.