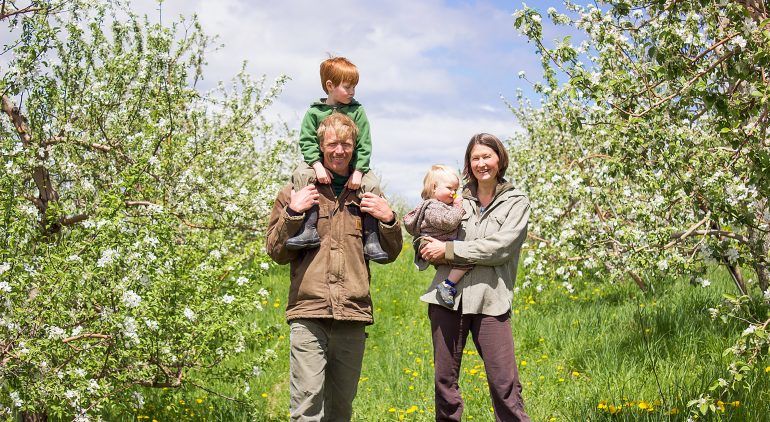 Spotlight on Champlain Orchards
One of the hallmarks of autumn in Vermont is the abundance of local apples. With this in mind, we're casting our Co-op Spotlight on one of the oldest continuously operating orchards in Vermont – Champlain Orchards in Shoreham! They're featured in our Member Deals Spotlight this week, so member-owners can enjoy 20% off their stunning array of fresh apples and apple products including sweet apple cider, apple pies, and apple cider donuts from October 22nd – 28th! Read on to learn more about this family-owned, solar-powered, ecologically-managed orchard overlooking Lake Champlain.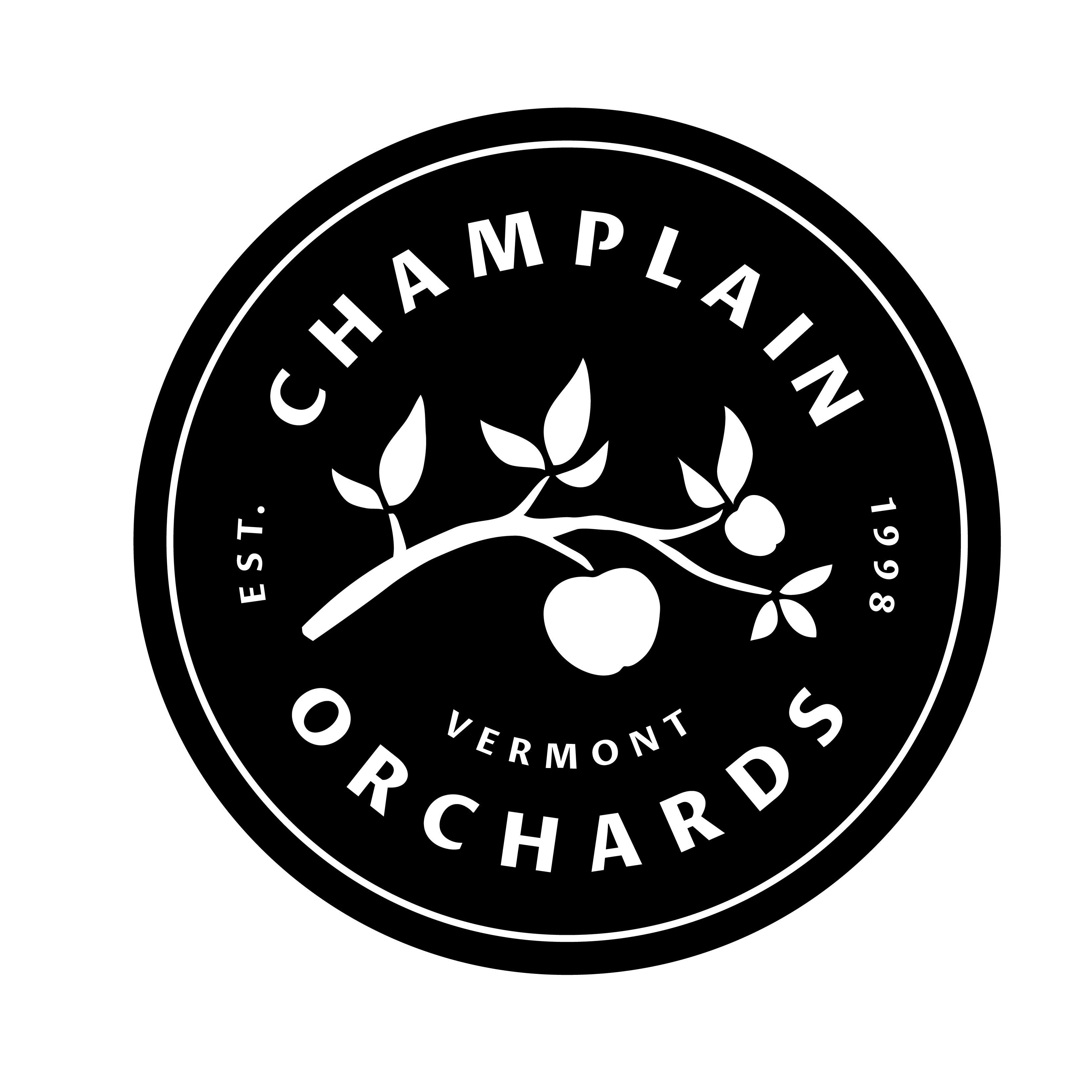 The story of Champlain Orchards as we know it today began in 1998, when twenty-seven-year-old Bill Suhr purchased 60 acres of orchard in Shoreham, Vermont. Bill's motivation and initiative to live off the land overshadowed the fact that apple growing and fruit farming were not in his realm of knowledge, but thanks to the seasoned expertise of long-established neighboring orchardists Sandy Witherell, Scott and Bob Douglas, and Judy Pomainville – who all shared equipment, land, and information, it wasn't long before the orchard was thriving. In the early days, Bill delivered 20 bushels at a time in a station wagon to the local farmers' markets and co-ops. He quickly gained the trust of produce markets around the state through exhibiting a steadfast motivation and passion for delivering high quality, Vermont-grown fruit.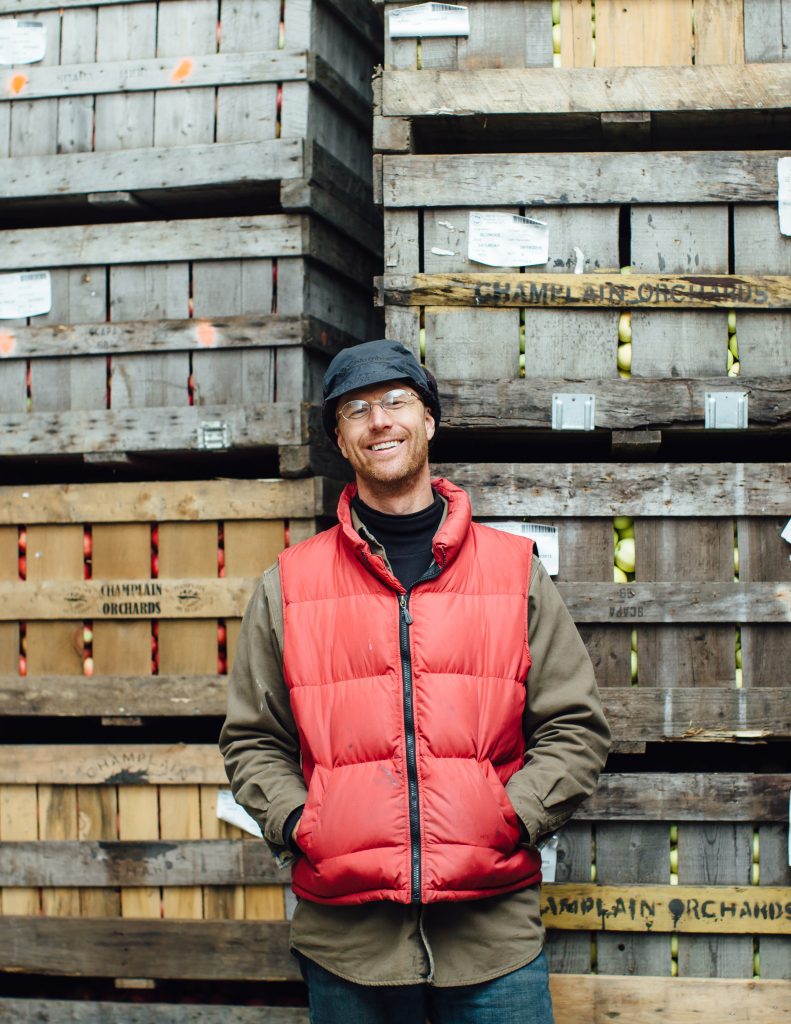 Today, Champlain Orchards manages over 220 acres of fruit trees that includes over 120 varieties of apples as well as peaches, pears, plums, cherries, nectarines, apricots, and many berries. They are committed to being careful stewards of their land and grow all of their fruit following strict Eco-Apple requirements, while striving to minimize their carbon footprint and sustainably contribute to their community. Eight acres are certified Organic by Vermont Organic Farmers (VOF) and the farm is almost entirely solar-powered. All of their fruit is either ecologically grown and third-party certified by the IPM institute or organically grown and certified by VOF.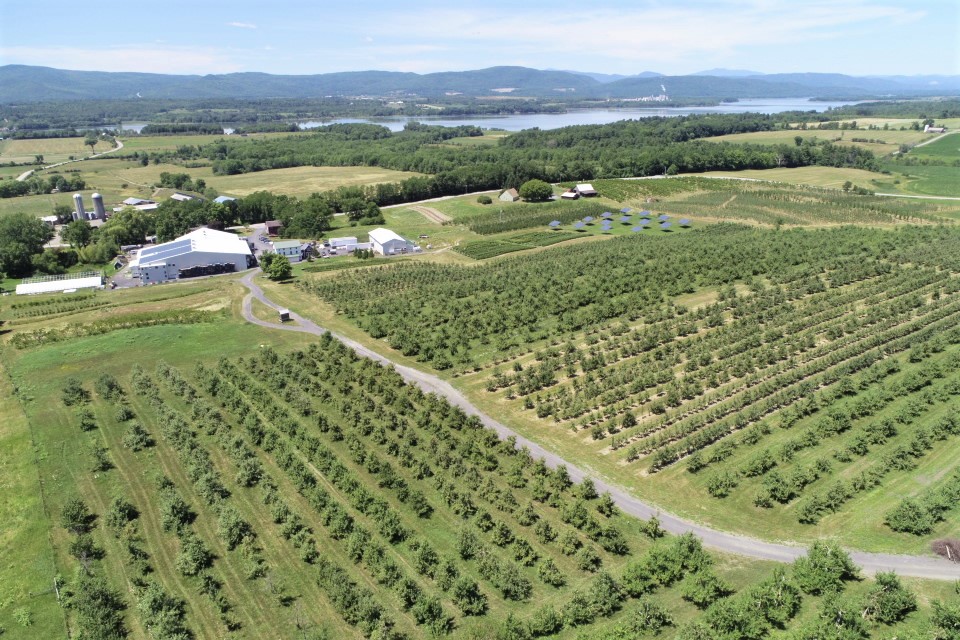 Additionally, Champlain Orchards runs a cidery. Their orchard-made cider is crafted from fruit grown with a conscience, in beautiful and pristine Vermont. Their cidery is located on-site at Champlain Orchards and every single apple in their hard ciders is pressed, fermented, and crafted at their orchard. This makes for a quality, local product that is fresh, crisp, and deliciously drinkable. They average around 50,000 gallons per year, and growing!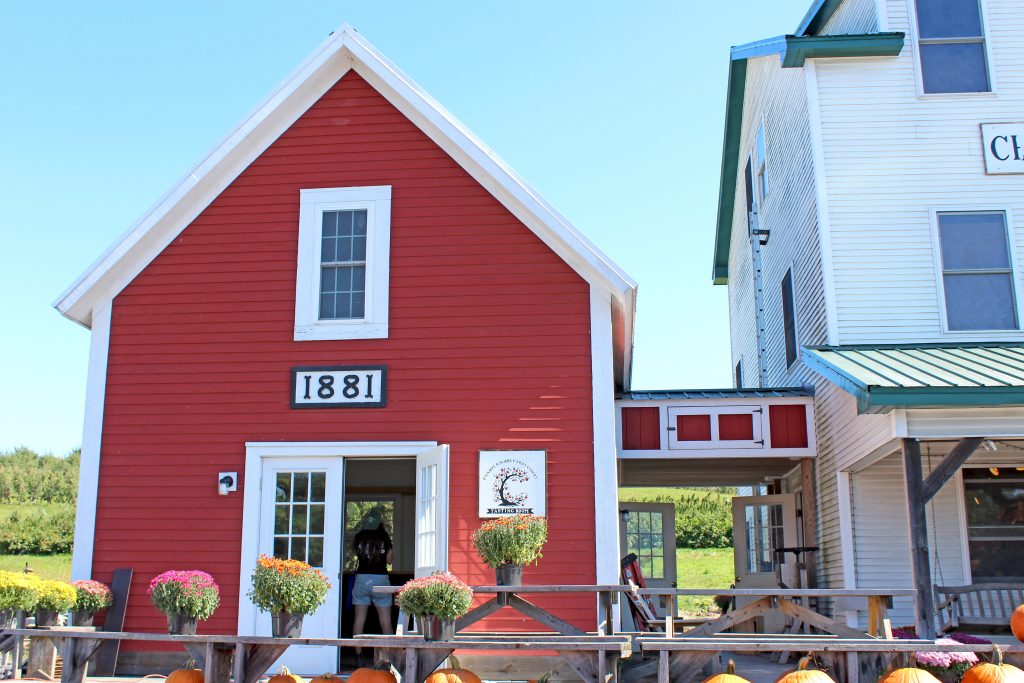 Champlain Orchards is proud to employ over 40 local Vermont residents, year-round. They also welcome an amazing Jamaican crew during their harvest season, many of whom have been coming to Champlain Orchards for over a decade! One very exciting addition to the Champlain Orchards family this year is the legendary orchardist Zeke Goodband. Zeke leaves a nearly 20-year tenure at Scott Farm Orchards in Dummerston, Vermont to join the Champlain Orchards crew. According to a recent Seven Days article heralding this merger of apple mega minds, Zeke is described as a "champion of old and odd varieties of heirloom apples. His fruit has brightened up apple bins in co-ops around the state, and his influence has changed Vermonters' perception of what an apple can be: golden and purple, as well as red and green; russeted or gnarled skin, as well as smooth." He arrived at Champlain Orchards with scion wood from about two dozen varieties, which he plans to graft onto rootstock to see how they do in this new environment. Goodband and Suhr describe themselves as old friends and kindred spirits. They both admit to working too much and get excited when the conversation turns to apple genetics. They share the same values of fruit growing: making sure it's safe for the environment and for their families.
Other newsworthy headlines from the orchard this year included the very unfortunate COVID outbreak among their orchard crew in early October. The orchard closed for a short time in an effort to contain the outbreak and care for their staff members. Thankfully, all staff members affected have since made a full recovery. Suhr and his wife Andrea Scott worked closely with the Vermont Department of Health to ensure they were doing everything possible to keep their team, customers, and community safe during the crisis. Health Commissioner Mark Levine praised Suhr and Scott for their response and management of the incident. The orchard has since fully re-opened for business and they wish to express their deep gratitude for the outpouring of love and support from the local community. For more information and a list of FAQ's related to the outbreak, click here.