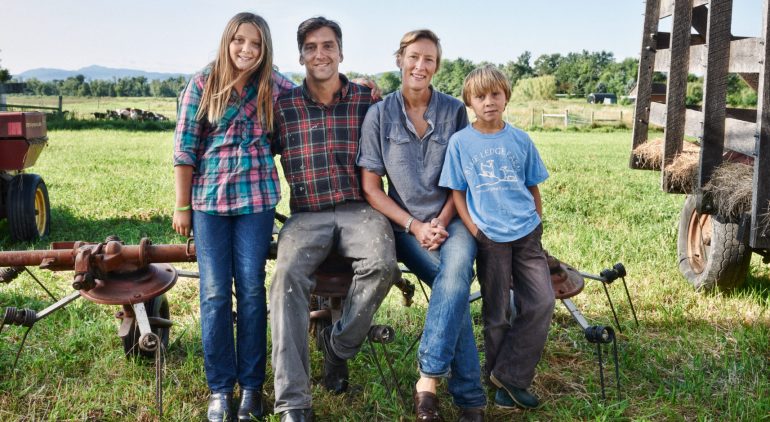 Spotlight on Blue Ledge Farm
We're thrilled to shine our Member Deals Spotlight on a local cheese-making family that produces incredible award-winning cow and goat's milk cheeses, while also keeping a strong focus on environmental stewardship. All Blue Ledge Farm cheeses will be 20% off for member-owners from June 6th – 12th! Read on to learn more about their farm in Salisbury, VT and the steps they take to care for their land while also producing fabulous cheeses :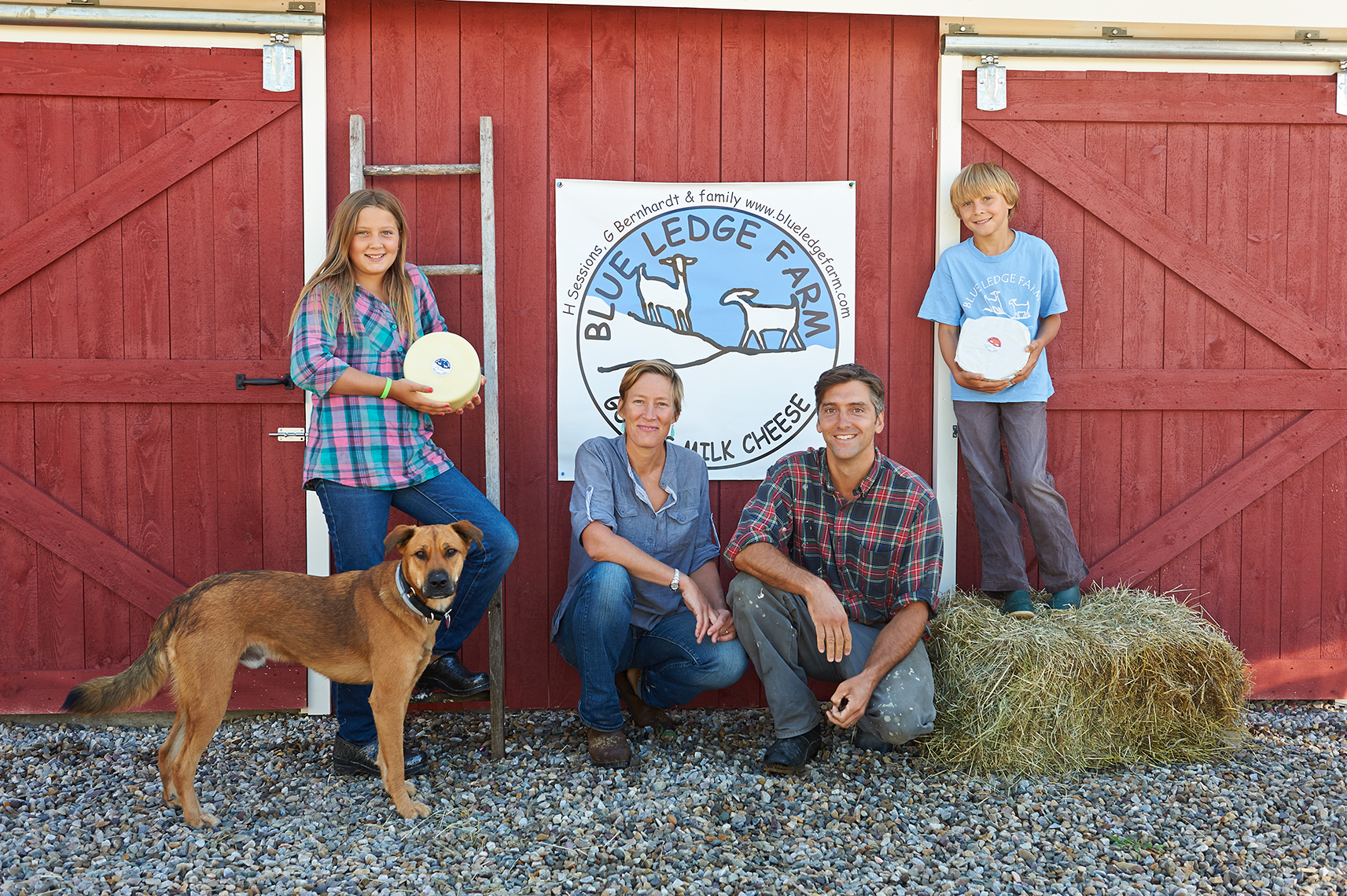 Blue Ledge Farm is a first generation, family owned and run goat dairy and cheese-making operation established in 2000 by Hannah Sessions and Greg Bernhardt. Their mission is to create a high-quality product built on the cornerstones of respect for consumers, land, and animals as well as their local community.
They initially started milking four goats at Blue Ledge Farm and began processing cheese two years later. Today they milk over 100 goats twice daily and produce eleven types of cheese, from very fresh to semi-aged bloomy rind cheeses, to harder cheeses aged three months.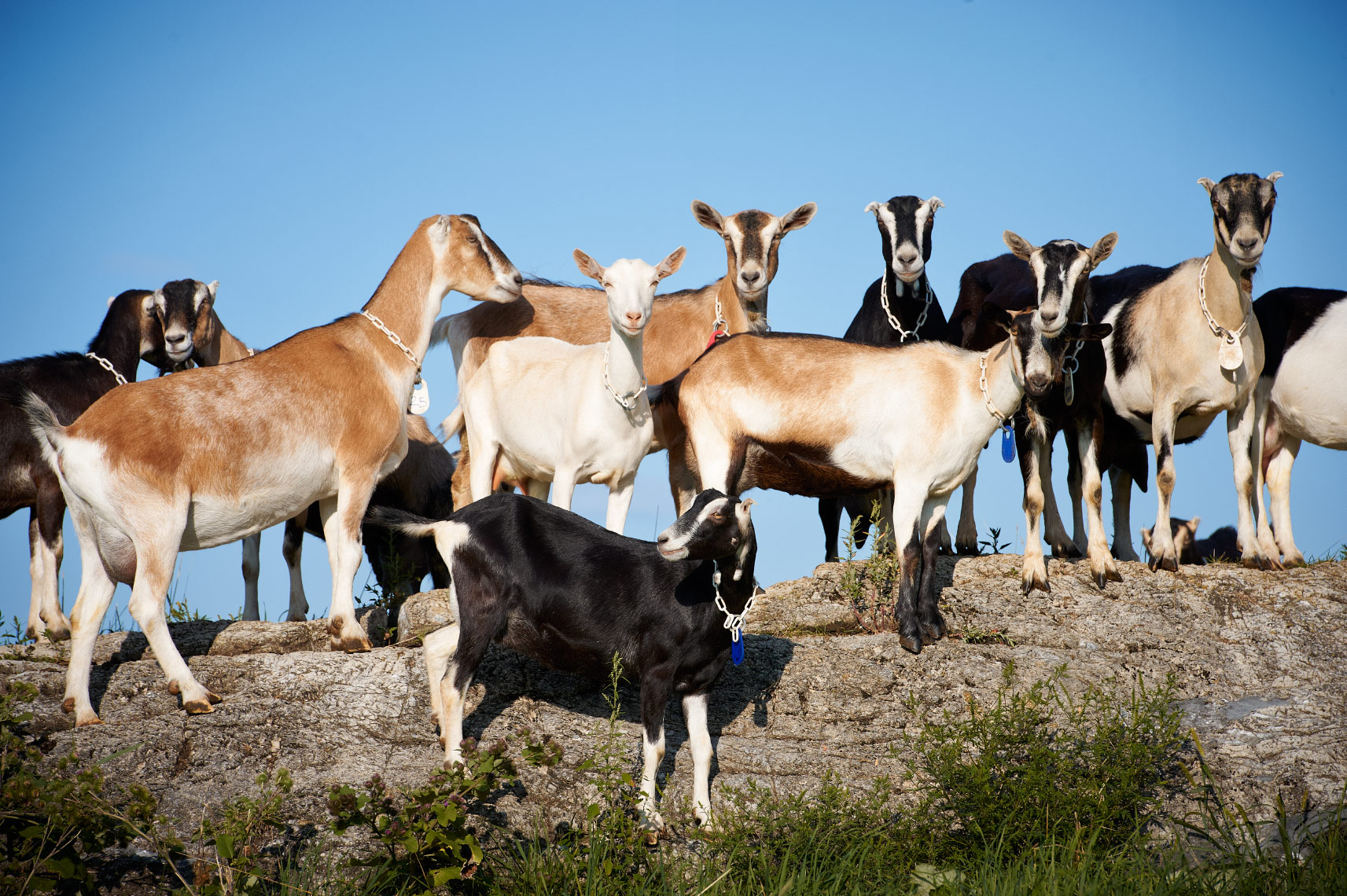 The 150 acres of Blue Ledge Farm consists of woods, hayland, pasture, and wetland. Recognizing the ecological value of the wetland ecosystem, they recently preserved the fifty acres of wetland on their farm through the Vermont Land Trust. Their 125 goats spend spring, summer, and fall days browsing in the woods, return to the barn for 4 pm milking, and lounge around in a grass pasture as evening sets. It's no wonder that they recently became certified as an Animal Welfare Approved Farm!
Sustainable farming practices are a top priority at Blue Ledge Farm. They compost their bed-pack manure and apply it to their fields, thereby completing the nutrient cycle from grass to goat and back to grass. In 2008 they built an underground aging facility, or "cave" which is naturally cool and moist, conditions that the cheese likes, and being underground it takes less energy to keep the temperature and humidity at desirable levels. They have partnered with Efficiency Vermont on several projects over the years, from a variable-speed efficient milking machine to more efficient cooling compressors, to newer fluorescent light bulbs, all in an effort to lower their impact on the environment. At the heart of their operation is the clean-burning EPA-Approved bio-mass furnace, which allows them to heat their home, cheese-house, and barn, as well as all of the hot water used in the cheese plant, with locally-produced wood pellets! In 2015 they covered the south facing roof of their barn with solar panels which provide nearly half of the farm's electricity usage all summer long!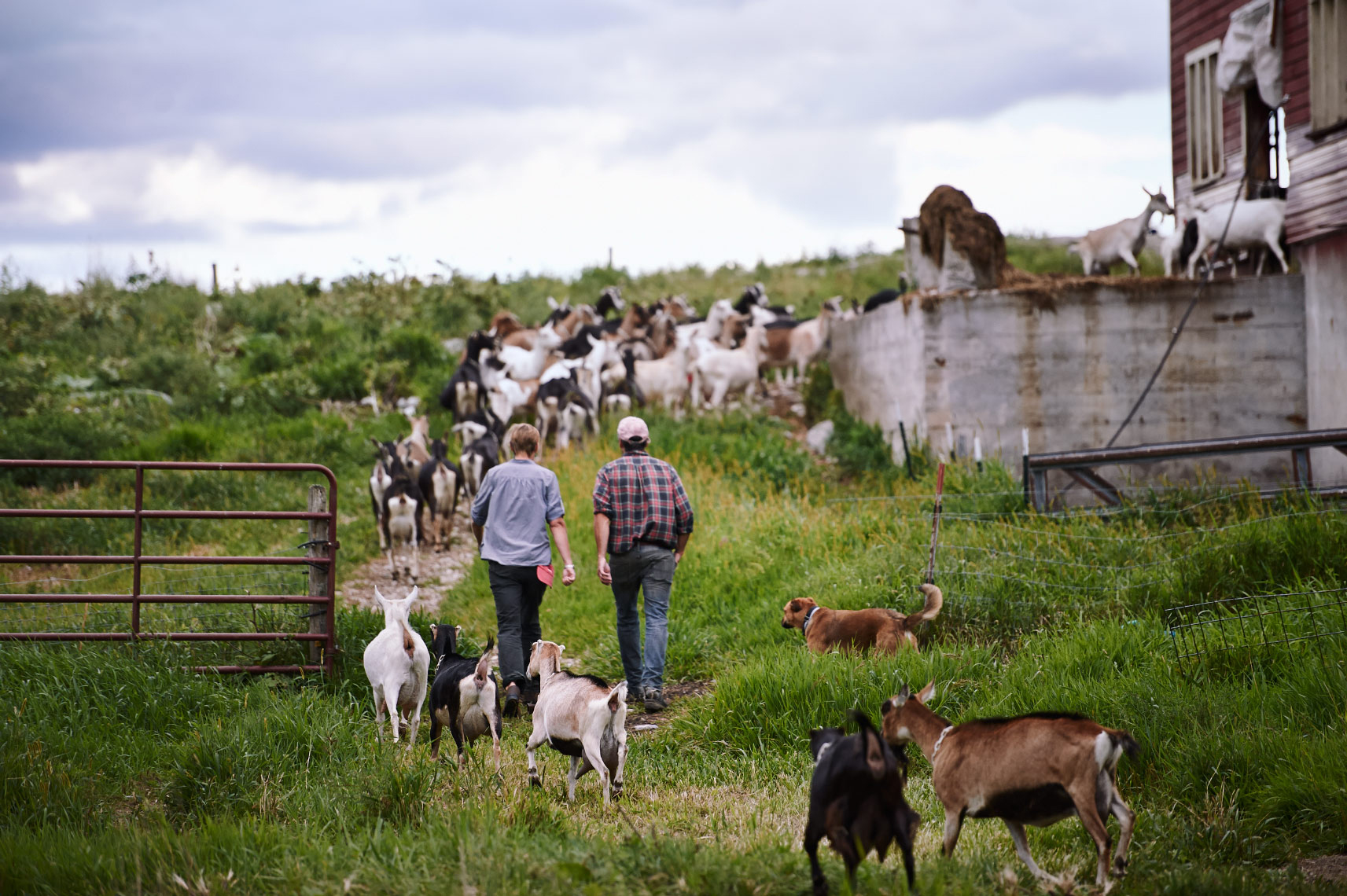 On the Co-op shelves, look for Blue Ledge Farm's goat's milk cheeses, including La Luna, Crottina, Lake's Edge, Riley's Coat, and four varieties of fresh chèvre. You'll also find a cheese called Riley's 2 X 4, which is made with a blend of cow and goat's milk. Additionally, be sure to try their cow's milk cheeses, including Camembrie, Middlebury Blue, and their newest cheese – Richville! Which one is your favorite?