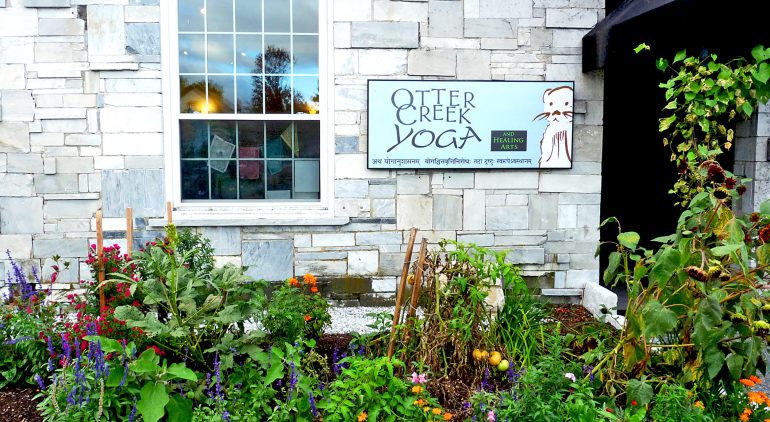 Featured Co-op Connection Business – Otter Creek Yoga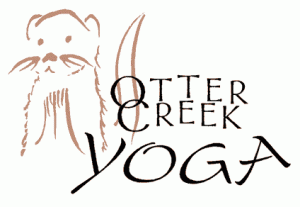 Do you long to be calmer and more centered? Do you carry the strain of the world in your neck, shoulders, and back? Could you use a generous helping of self-care? Consider checking out our February Co-op Connection Business of the Month – Otter Creek Yoga! Let them know that you're a Co-op member-owner and your first class is free! Wouldn't that be a lovely Valentine gift to give yourself?
For 10 years, Otter Creek Yoga has offered our community an oasis of calm and healing – a place to come home to your true self. Their beautiful, peaceful, sunny studio is located in Middlebury's historic Marbleworks and offers daytime, evening, and weekend classes for all ages and all levels of experience. Click here for the schedule and click here for detailed descriptions of the classes offered.
The Otter Creek Yoga faculty includes a total of nine experienced, certified, skilled instructors practicing a variety of yoga disciplines, including two certified Iyengar teachers. Click here to read more about the instructors and the various types of yoga they offer. Director Joanna Colwell founded Otter Creek Yoga in 2006 and it was Addison County's first yoga studio! Joanna loves being a full-time yoga teacher and sharing this practice with students of all ages and abilities. She's especially interested in exploring the ways in which yoga practice can be a method of self-care and believes that our ability to care for ourselves positively influences how we care for our families, our community, and the world around us. She invites us all to "come take a deep, cleansing breath, and then another. Let go of what you no longer need. Breathe in compassion – for yourself, your family, and your world. Breathe out peace and calm."