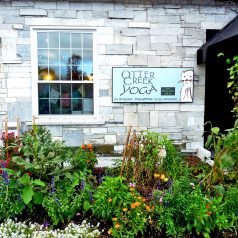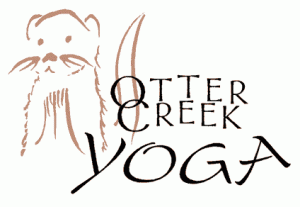 Do you long to be calmer and more centered? Do you carry the strain of the world in your neck, shoulders, and back? Would you welcome the opportunity to let go of what you no longer need, breathing in compassion for yourself, your family, and your community? Consider checking out our featured Co-op Connection Business – Otter Creek Yoga! Let them know that you're a Co-op member-owner and your first class is free!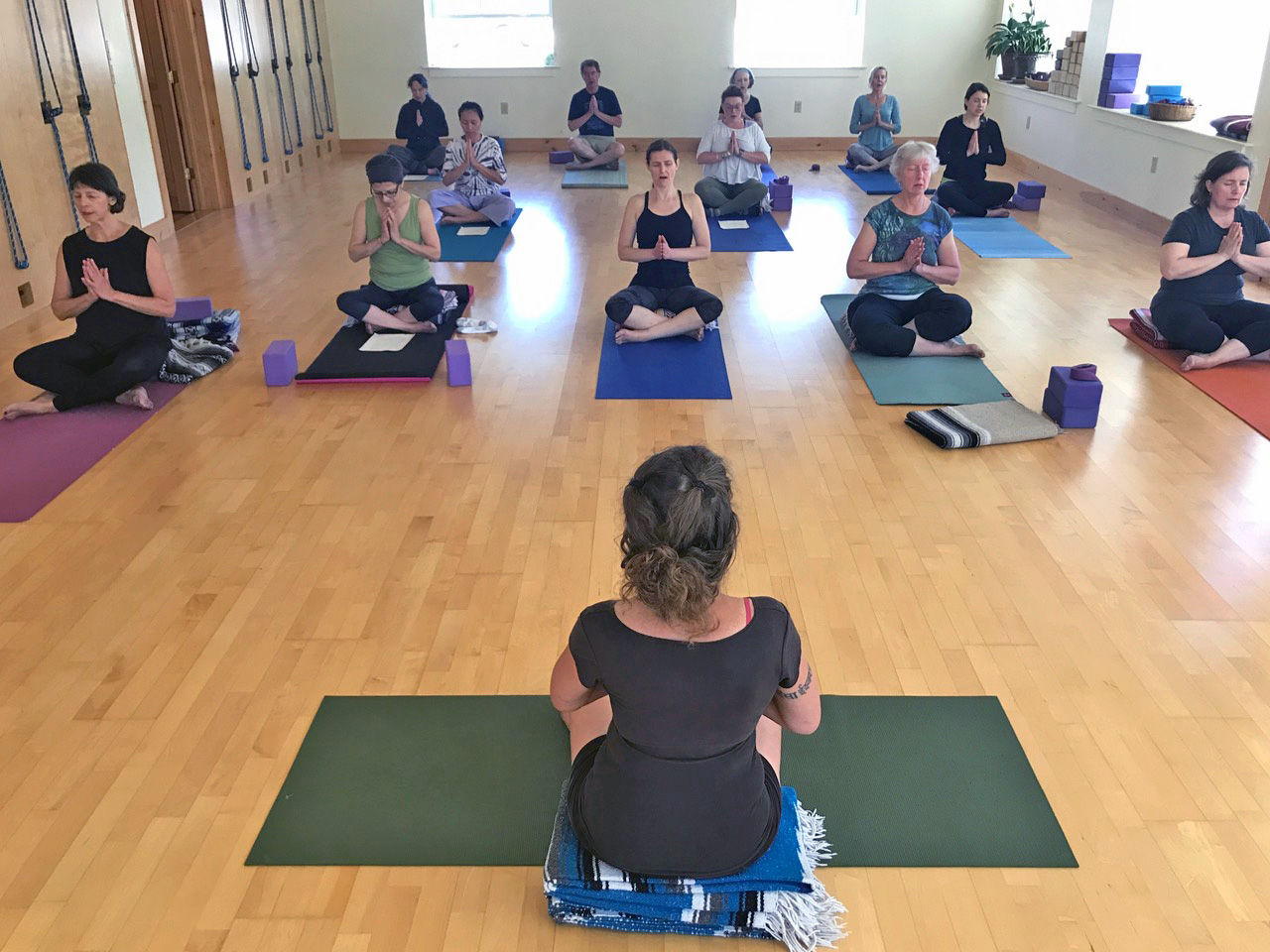 For over 20 years, Otter Creek Yoga has offered our community an oasis of calm and healing – a place to come home to one's true self. In fact, they were Addison County's first yoga studio! Their beautiful, peaceful, sunny studio is located in Middlebury's historic Marbleworks and offers daytime, evening, and weekend classes for all ages and levels of experience. No previous yoga experience is necessary. The Otter Creek Yoga faculty includes a total of seven experienced, certified, skilled instructors practicing a variety of yoga disciplines, led by director and founder Joanna Colwell. Click here for the schedule and descriptions of the classes offered. If you are unsure about which class to take, please don't hesitate to call or write and they can guide you to your perfect yoga home.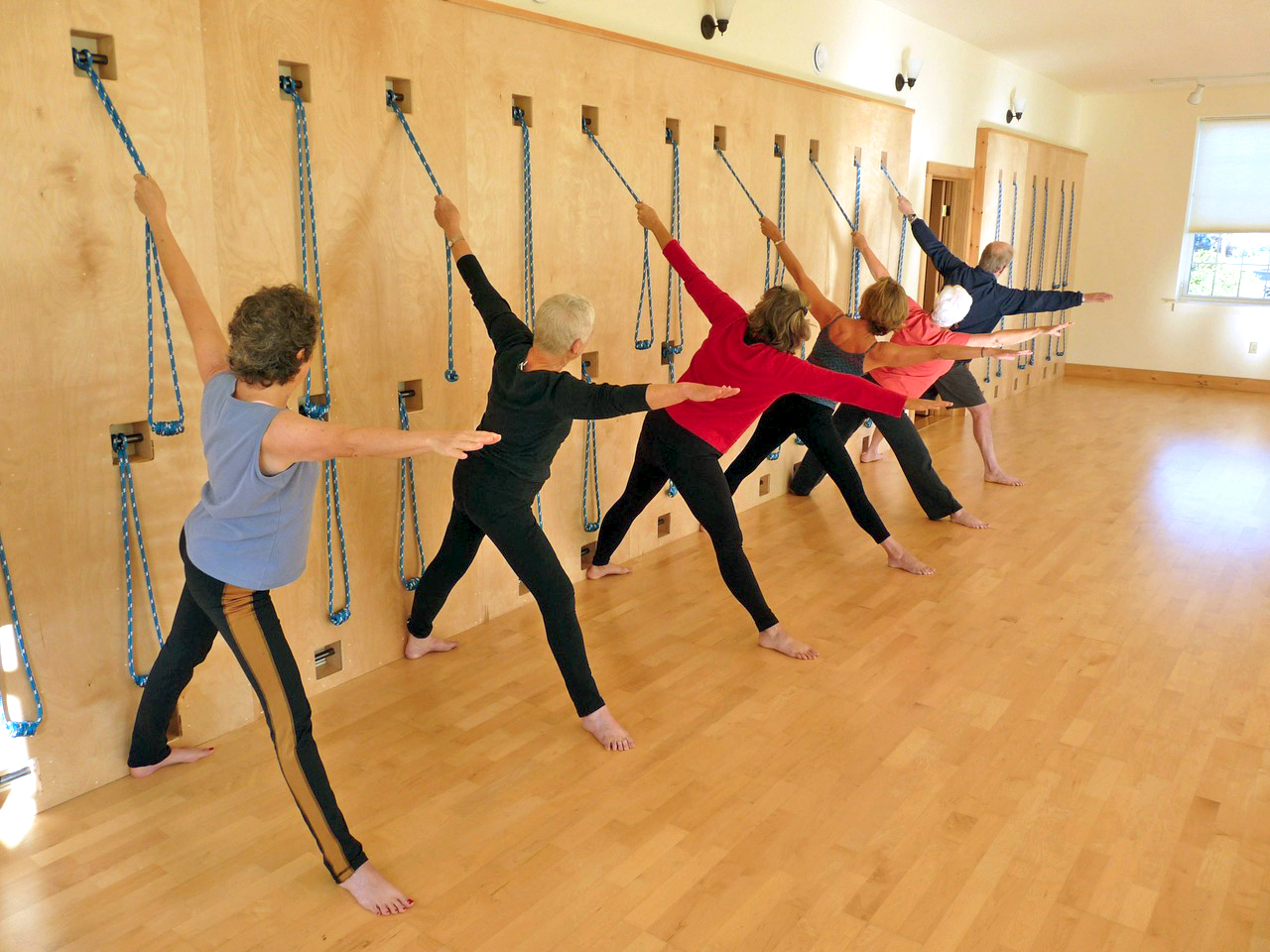 Otter Creek Yoga is a welcoming space, committed to making yoga and healing available to the whole community. If you are a person of the global majority (BIPOC) you can attend free yoga classes, or even get paid to attend classes through Otter Creek Yoga's Yoga Equity Project. The Yoga Equity Project presents an eight-week Gentle Yoga Series taught by Sasha Finnell. This series is designed to provide an inclusive, nurturing community space for people who identify as Black, Indigenous, or People of Color. The goal is to provide a weekly time and space for comfort and healing. Please contact Joanna to learn more and/or register.