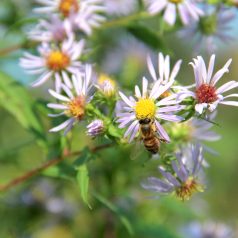 We're shining this week's Member Deals Spotlight on a local business that's been providing local honey to the Co-op since the very beginning – over 40 years ago. In fact, Champlain Valley Apiaries was founded long before the Co-op existed, way back in 1931, and they've been producing pristine, delicious Vermont honey ever since! From February 22nd – 28th, member-owners can enjoy 20% off their full line of gooey golden goodness. Read on to learn more about this wonderful local business and their commitment to environmental stewardship: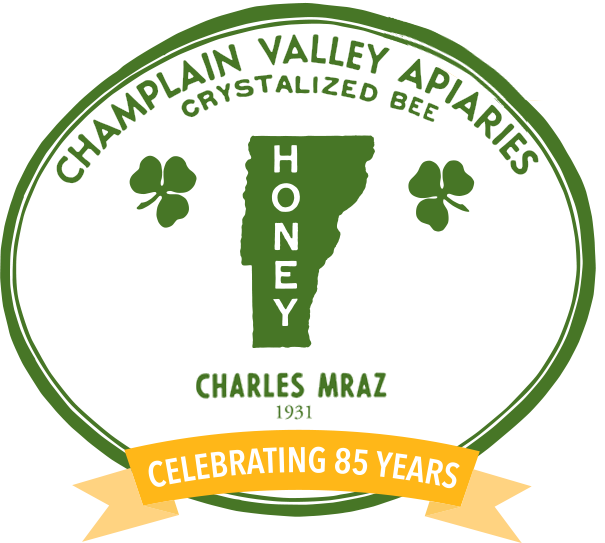 Champlain Valley Apiaries is a 3rd generation Vermont family-owned business. Founded in 1931 by innovative beekeeper Charles Mraz, they have been producing delicious Vermont honey for over 85 years. Their mission, along with producing the highest quality honey, is to foster sustainable agriculture and bring awareness to the essential role of honeybees in our food system. They are committed to protecting all pollinators, the environment, the well being of their employees, and the local community where they live and work.
They also continually assess and modify business operations so as to lessen their impact on the environment by increasing operational efficiency, conserving energy, water, and other natural resources, reducing waste generation, and eliminating the use of harmful materials. Champlain Valley Apiaries is committed to a triple bottom line, not only valuing profit but seeking environmental excellence and social awareness within their company culture.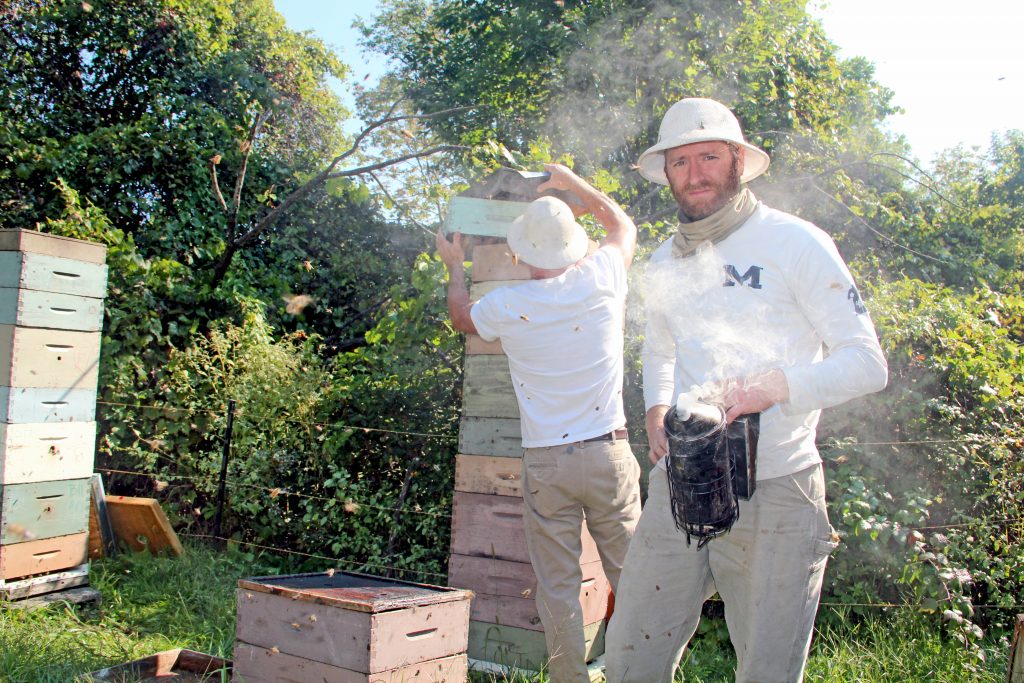 The folks at Champlain Valley Apiaries describe their honey as a floral snapshot of a particular area at a given time. Bees gather nectar from a variety of floral sources, depending on the time of year. Sources include things like clover, alfalfa, birdsfoot trefoil, various trees, dandelions, and goldenrod, to name a few. For this reason, the exact makeup of their honey will vary from year to year and even from bee yard to bee yard. In order to keep a consistent product, they blend their Vermont honey with other premium honey produced in the U.S. and Canada.
They treat their bees organically and during the winter, hives are left with enough of their own honey to survive and thrive. Throughout the company's history, they have earned a reputation among beekeepers for producing a hardy strain of honeybee that is disease-resistant and able to thrive in the harsh Vermont winter. At the Co-op, you'll find Champlain Valley Apiaries liquid honey and their raw, naturally crystallized honey.