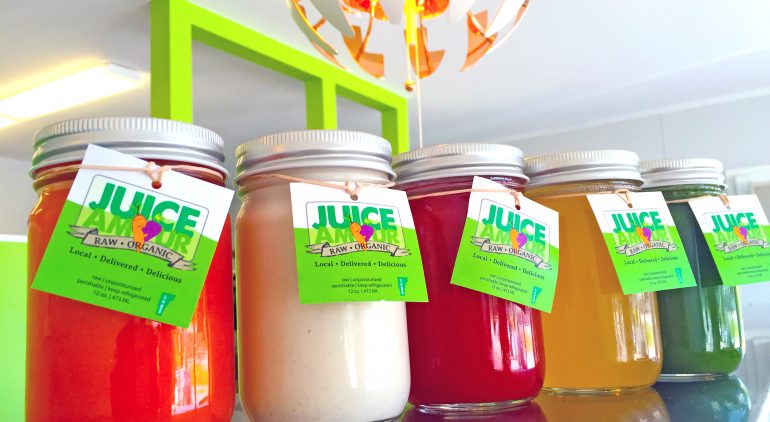 Business of the Month – Juice Amour
We're excited to shine a little light on one of our newest members of the Co-op Connection – Juice Amour! They're our featured Co-op Connection Business of the Month and they have a sweet deal for Co-op member-owners. Show your member card when you visit Juice Amour and you'll receive 10% off their full line of organic, raw, fresh-pressed juices, smoothies, chia pudding bowls, acai bowls, sprouted nut milks, and other healthy snacks! Read on to learn more about one of Middlebury's hottest new spots!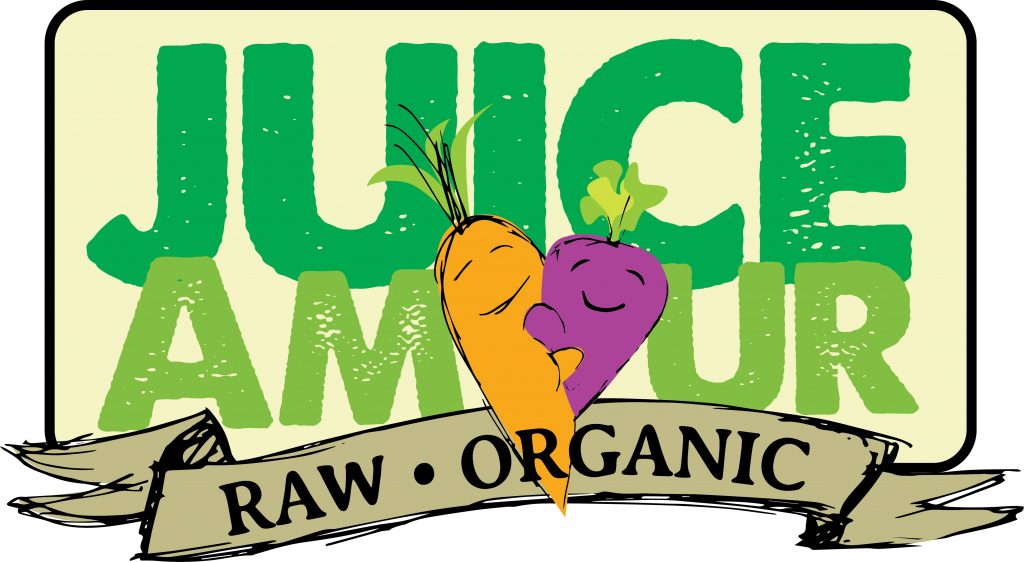 Juice Amour is truly a family affair! The business is run by Sheri & (Dad) David Bedard with tons of support and skill from (Mom) Bonita, (Sisters) Shawna & Kristi and all the many nieces and nephews that lend a hand whenever they can.They are a VERY juicy family (wink, wink) and they LOVE promoting and drinking healthy juice, smoothies, and yummy soups.
Juice Amour produces local, raw, organic juice and products made daily on site for pick-up or delivered to you! You can order in person at their shop, located at 1396, or order through a subscription plan where you decide which juices you want, which days you want them and which pick up location you want them delivered. Subscription clients have fewer upfront costs (no jar deposit), they get to skip the wait in line, and they have access to specials and offers that are not available to the general public!
The juice cleanses at Juice Amour are also extremely popular! These cleanses offer a nutrient dense reset for your cravings, they can jump start a long-term health change, and provide immediate living nutrients to support and heal your body. Their juice cleanses are 100% organic, unpasteurized and made fresh daily.
Getting as much produce from local, organic farmers is a core principle of the Juice Amour mission to make minimal impact on the earth while supporting local farmers (more about this mission below). They also reuse the glass jars their juices come in. This eliminates the use of disposable plastic from the waste stream.
Sheri and the Juice Amour crew are proud to be based in Middlebury, Vermont and are currently delivering to Bristol, Middlebury, Shelburne, Vergennes and the Burlington area. They deliver only to businesses and partner locations because the cost and environmental impact required to deliver to individual homes is not conducive to the do-goodery they hope to accomplish with Juice Amour.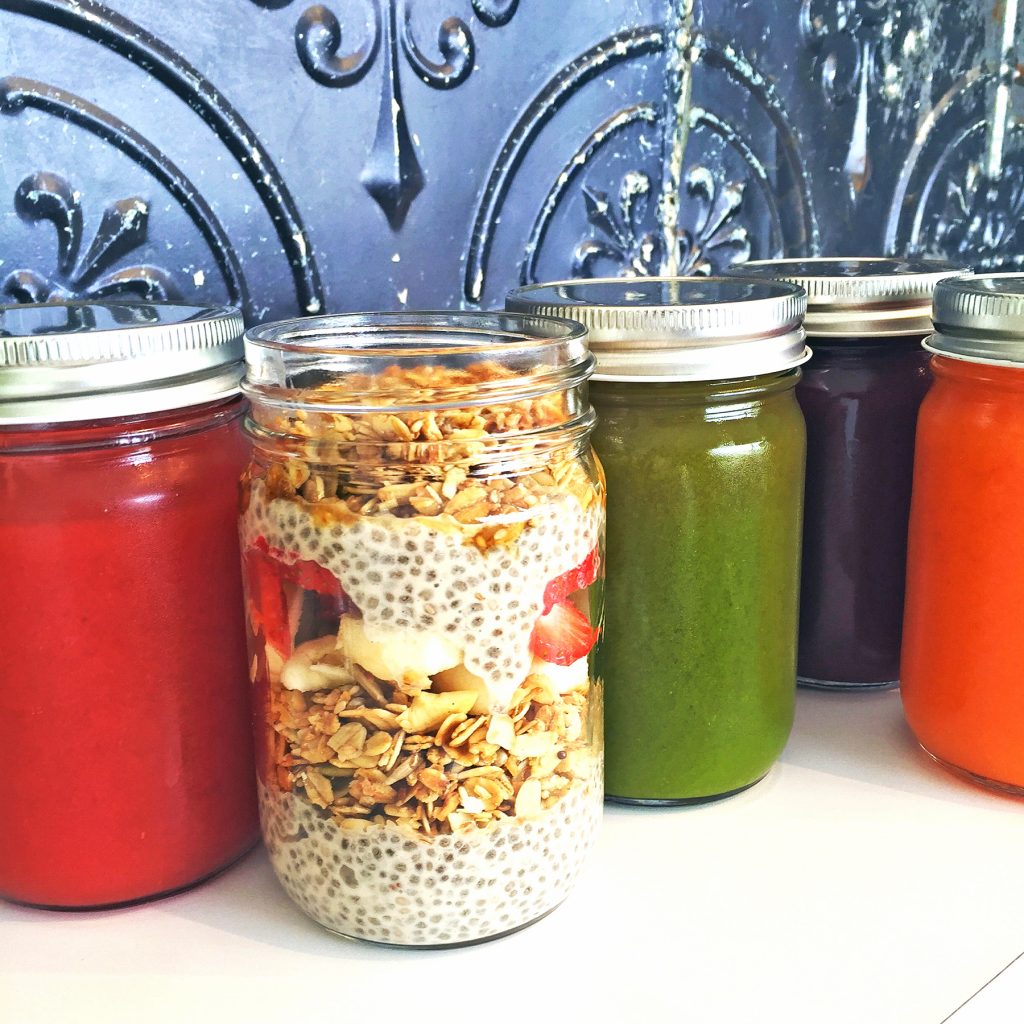 Health Benefits
There is plenty of research that shows the healing properties of juicing. Juicing can facilitate weight loss, increase energy levels, strengthen immunity, support strong bones and a glowing complexion. A growing body of research suggests that most vitamin supplements don't help prevent chronic disease while natural, plant-based vitamins and minerals are more easily and completely absorbed by the body.
Fresh is Best
Fresh juice not only contains greater nutritional value than mass-produced "bottled" juice, it is like drinking a natural vitamin filled with living enzymes, essential minerals, antioxidants, and natural antibiotics, which are vital for optimal health. Bottled juices sold in supermarkets are pasteurized which means they are heated and processed, which can kill vitamins and minerals. That also means that you should not "wait" to drink Juice Amour's juices- Please consume within 48 hours!
Organic
Organic farming uses methods that minimize the use of toxins while building soil fertility and protecting water quality. Additionally, buying organic supports chemical and pesticide-free practices that are healthier for our farmers and for our planet. Lastly, the Juice Amour family feels that organic foods have more intense and delicious flavors.
Local
Supporting our local, organic farmers is essential to minimizing the global impact of their business as well as providing support and income for their neighbors. All ingredients in Juice Amour's juices will be sourced locally whenever possible.
Glass and the "Milk Bottle" Concept
To maximize health benefits for you and minimize the impact on our planet, Juice Amour avoids the use of plastic and instead chooses to recycle and reuse the glass jars their juice is delivered in. They ask customers to return jars and lids to the location they picked up their juices and, after a commercial wash, Juice Amour will reuse the bottles again. This reduces the cost to clients, eliminates a great deal of plastic from the waste stream, minimizes any negative impact of drinking out of plastic, and maximizes benefits to the community and planet!