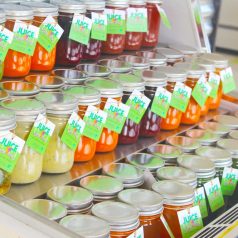 Treat yourself to a bit of self-love in a jar with our friends at Juice Amour! They're our featured Co-op Connection Business this month and they have a sweet deal for Co-op member-owners. Show your member card when you visit Juice Amour and you'll receive 10% off their full line of organic, raw, fresh-pressed juices, smoothies, chia puddings, and other healthy, seasonal, vegan lunch and dinner offerings! Read on to learn more about one of Middlebury's best stops for fresh, healthy foods!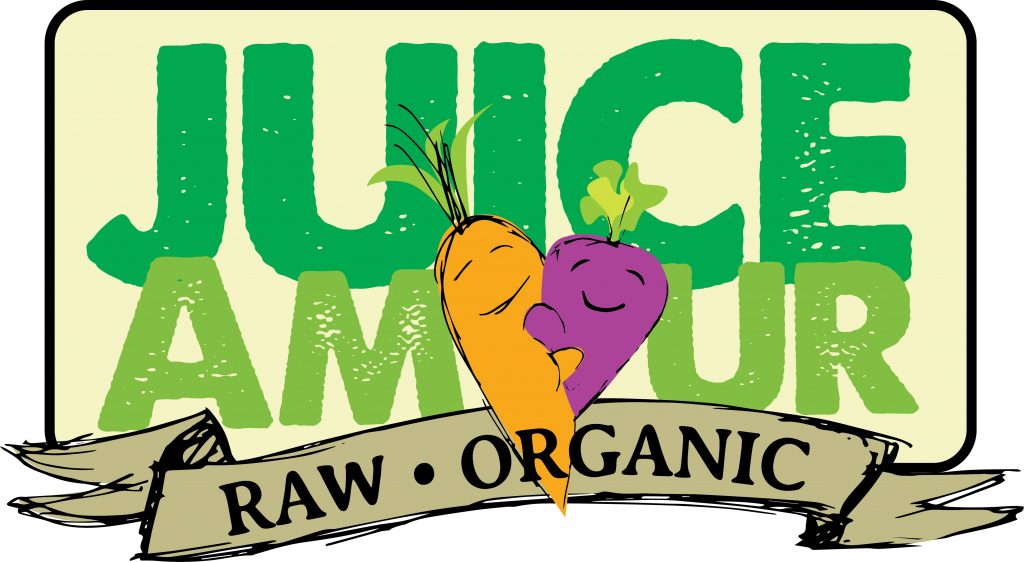 Juice Amour is owned and operated by Sheri Bedard and her father David Bedard. It was the strong belief in the health benefits of consuming vegan food and nutrient-dense vegetable and fruit juices that started Juice Amour on its path to your backyard. Creating nutritious, delicious, beautiful, and accessible food for their community is their driving force.
They wake up early to produce local, raw, organic juice and tasty vegan meals on-site every day. According to Sheri, "Every day we wake up passionate in our belief that healthful food should be accessible, taste delicious, look beautiful, help you feel amazing and have as little negative impact on the environment as possible. Every decision we make here is with those philosophies in mind but (lucky for you) all YOU have to do is enjoy the deliciousness that comes from those efforts."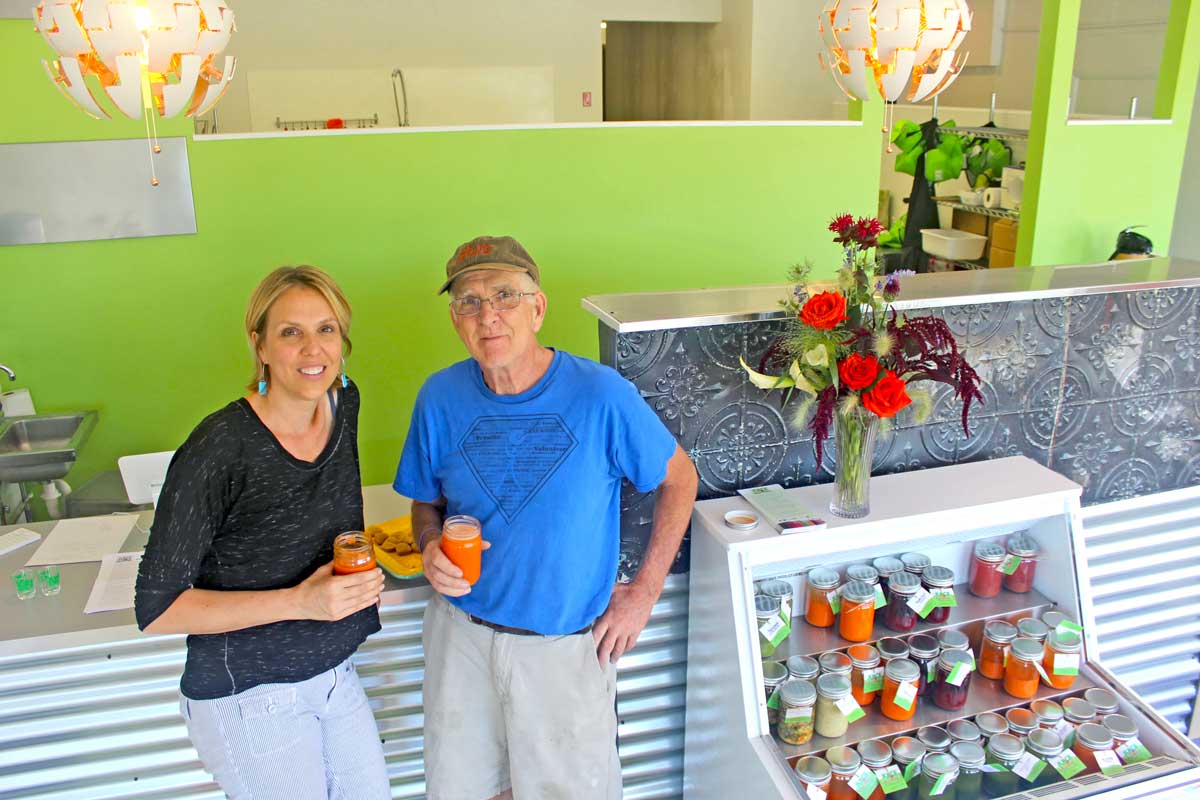 Keeping it Local
Getting as much produce from local organic farmers is a core principle of Juice Amour's mission to make a minimal impact on the earth while supporting this community. They view their support of local organic farmers as an essential step toward minimizing the global impact of their business as well as providing support and income for their neighbors. As often as possible, ingredients will be sourced locally.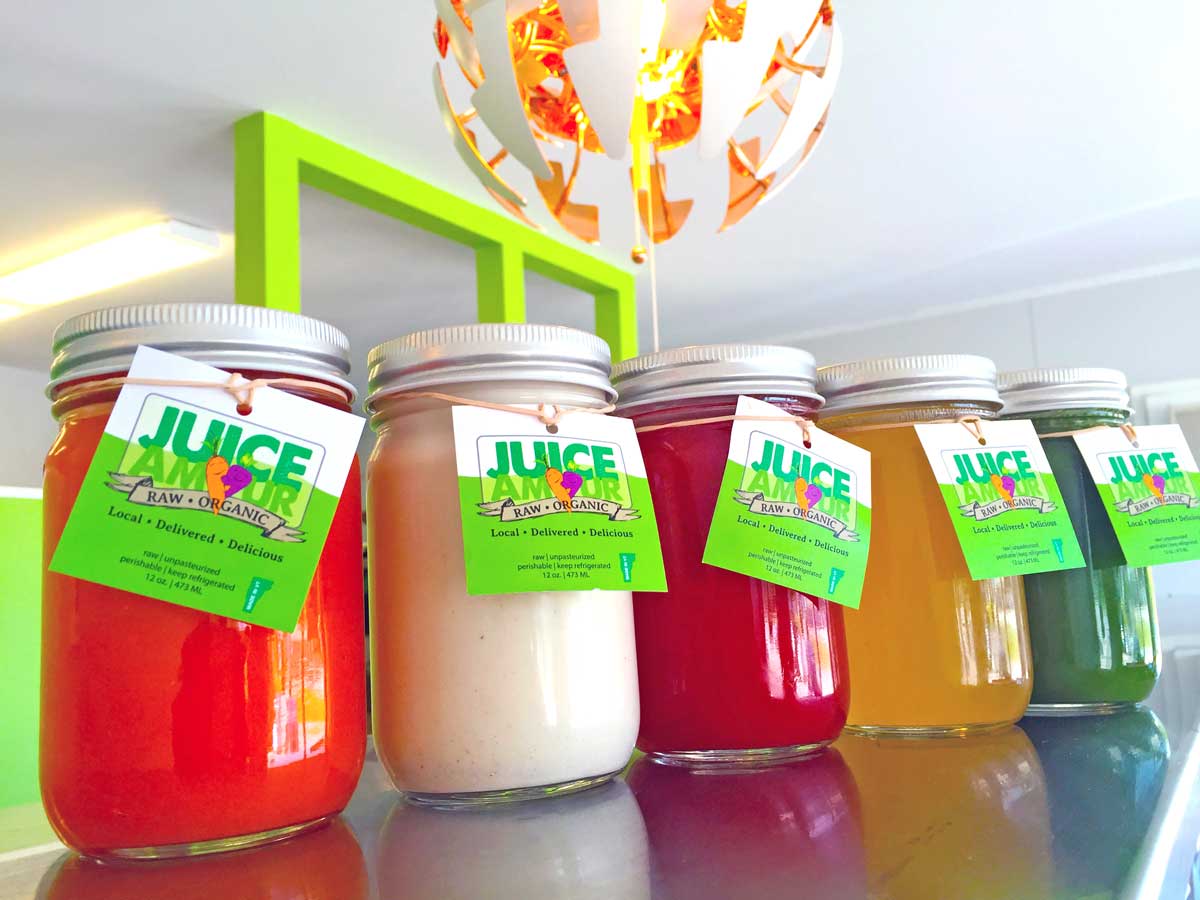 Glass and the "Milk Bottle" Concept
To maximize health benefits for you and minimize the impact on our planet they avoid the use of single-use plastic and recycle and reuse the glass jars their juice is delivered in. They ask customers to return their jars (and receive a $.50 deposit) at the location they picked up their juices so that the jars may be commercially washed and reused again and again. This reduces the cost to their clients while minimizing any negative impact of drinking out of plastic as well as maximizing benefits to the community and planet.
Commitment to Organic
Juice Amour is also committed to supporting organic. Organic farming employs methods that minimize the use of toxins while building soil quality and protecting water quality. Additionally, buying organic supports chemical and pesticide-free practices that are healthier for our farmers and for our planet. Lastly, they also feel that organic foods have more intense and delicious flavors – no wonder their juice is so delicious!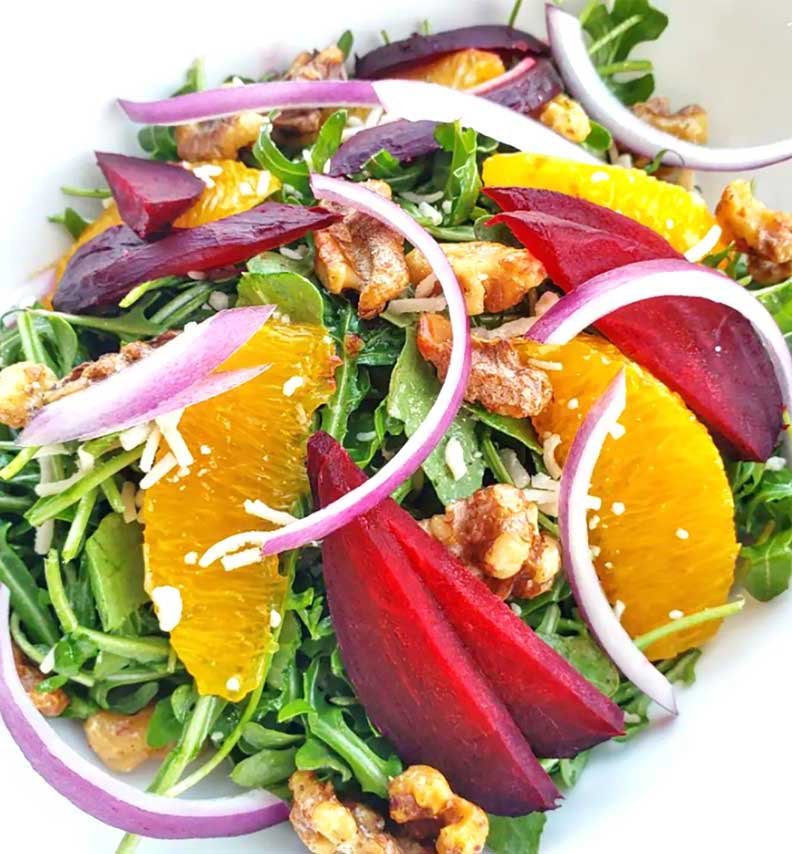 Abundant Offerings
In addition to a bounty of fresh organic, raw fruit and veggie juice options, Juice Amour also offers guilt-free raw smoothies, chia puddings, overnight oats, raw nut milk, fresh vegan salads, tacos, soups, and more! Click here to see their full menu.
Their juice cleanses are extremely popular and are a great way to introduce people to juicing while enjoying incredible benefits, ranging from weight loss to improved health. They also know that the true benefit to juicing is accomplished when it is done regularly so they are constantly adding new juices and products to keep things new and fresh. They have 1, 3, and 5-day juice cleanses to meet your cleansing goals.
If you're looking for vegan-friendly catering for your next event, you'll be thrilled to hear that Juice Amour offers a tasty catering menu to make your guests swoon!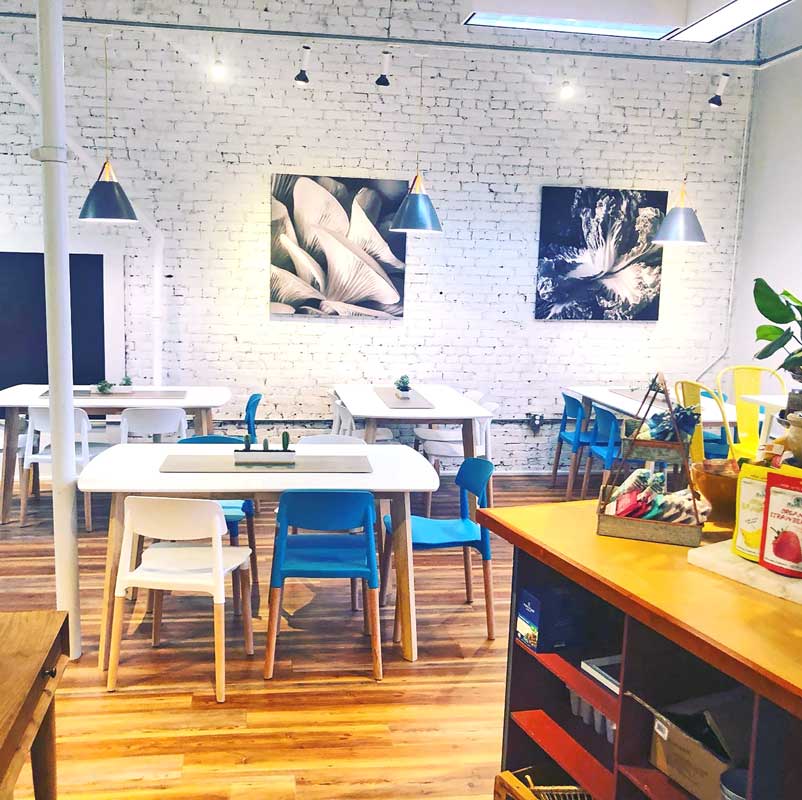 Sheri and the Juice Amour crew are proud to be based in Middlebury, Vermont in a spacious, vibrant spot on Merchant's Row right in the heart of downtown! If you haven't yet visited, there's no better time than now! Just don't forget to flash your Co-op card for a sweet 10% discount!