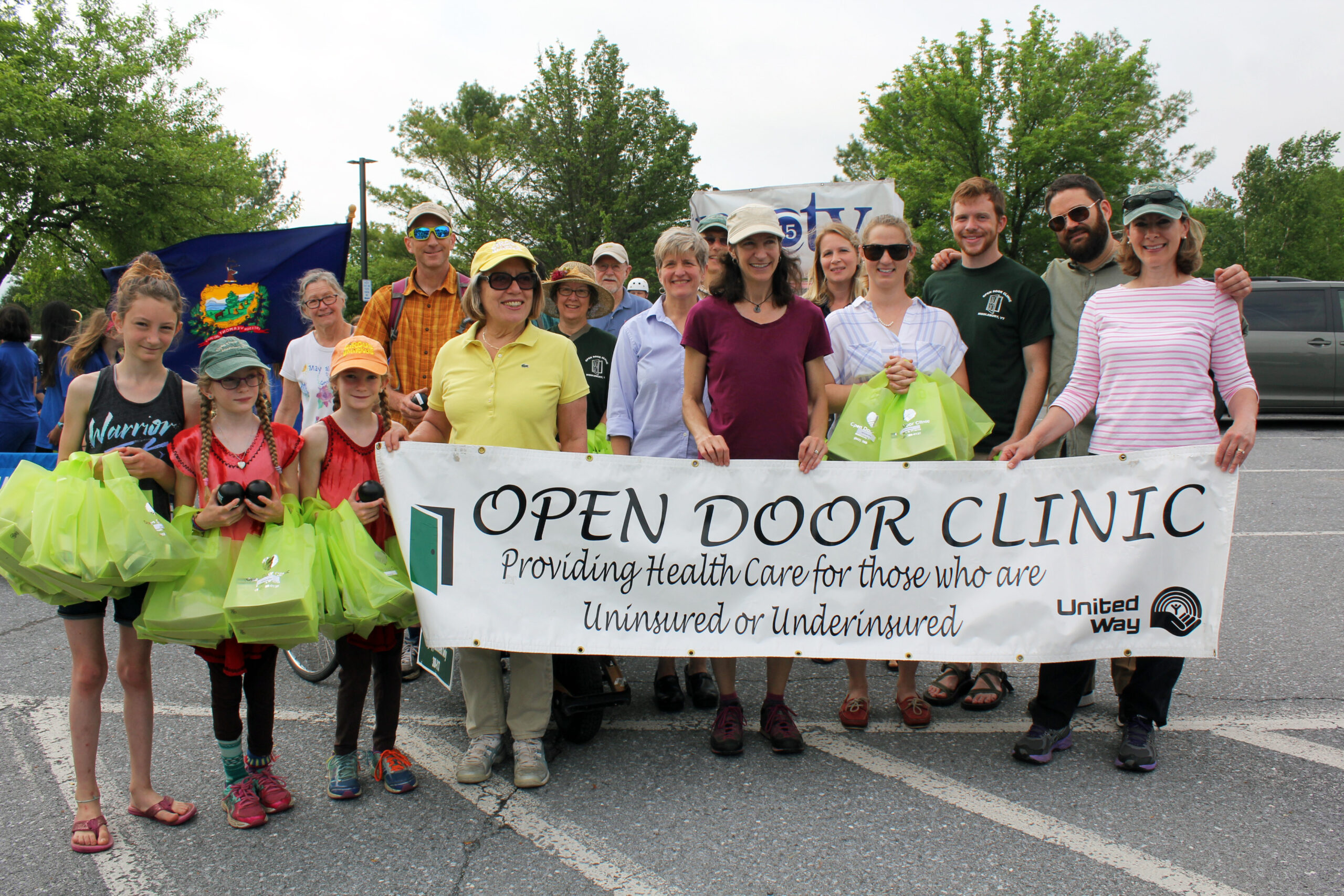 Rally for Change for Open Door Clinic Starts August 18th
Join the Co-op's Rally for Change for Addison County's Open Door Clinic!
Between August 18th and 24th, round up your total at the registers, and the Co-op will match your donation.  All donations will be used to support the Clinic's dental program. Since November 2013, the Clinic has leveraged three distinct gifts/grants to help more than 84 patients access dental care. They have also arranged for a volunteer interpreter and free transportation for these appointments. While proud of these accomplishments, they want to establish a more comprehensive and sustainable dental program. In 2015, with the support of five local volunteer dentists and two grants, they launched an innovative dental program for their patients. In January, Dr. Adam Fasoli joined the program as their Volunteer Dental Director, and they hired a part-time dental hygienist to provide screenings and cleanings to their patients.
Check out their brand new video, to learn more!
All about the Open Door Clinic:
Their Mission: The Open Door Clinic provides access to quality healthcare services, free of charge, to those who are uninsured or under-insured and who meet financial eligibility guidelines; services are provided in a compassionate, respectful and culturally sensitive manner until a permanent healthcare provider can be established.
Founded in 1990, the Open Door Clinic started "on wheels", when a bus would ride through Addison County increasing access to healthcare. By 1993, a free standing clinic was established in Middlebury, followed by a second site in Vergennes in 2010. They have been growing since and now hold more than 7 clinics per month.
In 2009, they received a federal grant to expand their outreach to area migrant farm workers. Over the last 7 years, they have grown from visiting 2 farms, serving 108 migrant workers, to 35 farms and 8 orchards, serving 270 Latino farm workers. The Latino migrant farm workers now comprise 57% of their total patient population.
The Clinic employs seven part-time staff and provides acute and chronic care to their patients through 140 volunteers, including their medical and dental directors. When needed, they refer patients to a wide variety of area specialists.
Comic Book Program for Migrant Workers: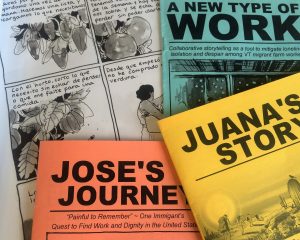 The Clinic's migrant farm worker population now comprises more than half of their client load. Migrant workers face so many unique challenges, and the clinic is always innovating to accommodate their needs. The lives of many migrant workers are touched by physical, mental and emotional hardships that are almost intrinsic to their way of life.  One particularly original (and kind of fun!) approach to helping workers make sense of these hardships comes from Julia Doucet, Outreach Nurse at the Open Door Clinic in Middlebury. Doucet started a comic book project by migrant farm workers in Addison County. Migrant workers provided the text for the series that explores a variety of themes important to the workers. The goal of this project, in Ms. Doucet's words, is to "make someone feel slightly better and less alone," and "to make them feel like there is a supportive community of people who can understand and hold their experience for them, to share their burden."  Here's a link to a great article about this program from the Addison Independent:
http://www.addisonindependent.com/201607comic-books-illustrate-migrant-workers-lives