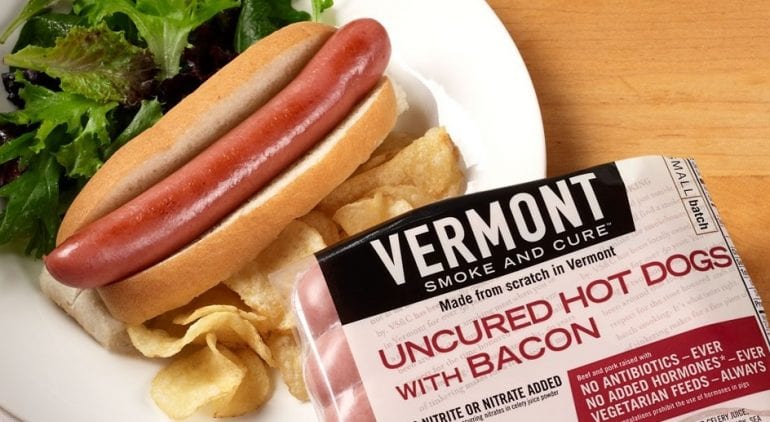 Spotlight on Vermont Smoke & Cure
We're casting our Co-op Spotlight on Vermont Smoke & Cure this week to shed a little light on their recent qualification for B Corps certification. This designation is granted to companies that use the power of business to solve social and environmental problems.  Vermont Smoke & Cure received the certification thanks to their sustainable and socially conscious business practices such as sourcing meats raised humanely and without the use of antibiotics, using ingredients from local farms, offering commercial meat processing services to family-scale farmers, and utilizing solar power. The company also fosters an ownership culture by granting employee stock options to each of its employees. Their full line of smoked and cured meat products are 20% off for member-owners this week, so it's a perfect time to stock up and save! Read on to learn about their rich history and commitment to small batch meats proudly made in Vermont:

At Vermont Smoke & Cure, we've been consciously crafting delicious smoked meats and meat snacks since 1962. We use humanely raised meats whenever possible, and simple local ingredients like Vermont maple syrup and apple cider, combined with the highest quality spices and herbs. Our flavors grew from the heritage of our founder, Roland LeFebvre, who started the smokehouse as "Roland's" in South Barre, Vermont. At that time, South Barre was a small town made up of many recent immigrants drawn by the granite quarrying and carving industry. Roland based his now-famous recipes on traditional methods and ingredients. After all, the sausages had to pass muster for the large Italian population in Barre, who had come to work in the granite industry.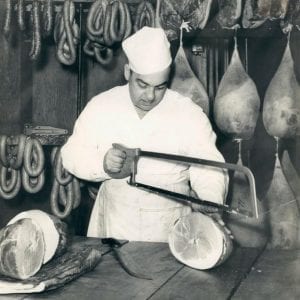 For the next 50 years, we operated in a farmhouse and then in the back of a gas station, until April of 2012 when we moved 50 miles to Hinesburg, Vermont, renovating a portion of a former cheesemaking facility into a world-class smokehouse. While we still use many of the same methods and recipes, Chris Bailey, our CEO, is expanding on Roland's vision by sharing Vermont values with a larger market.
Chris has the same driving passion that inspired Roland over 50 years ago: to create great tasting meats that make customers smile. Chris is a former professional cyclist and farmer and loves to cook. He has a deep reverence for our land and an intricate understanding of our food industry. A former vegetarian turned conscious meat-eater, Chris is committed to making livestock farming more humane and sustainable while making the food we eat more healthy and delicious.
At Vermont Smoke & Cure, we believe you should feel good about where your meat comes from. We buy all of the certified humanely raised meats we can, and we have transparent sourcing for all of our meats. Along with our customers, we're helping the meat industry move to a future that is humane, transparent and environmentally friendly.
We proudly use Vermont maple syrup and apple cider in the brines for our bacon and ham.
We primarily smoke using ground corn cobs and maple wood shavings, traditional smoke sources here in Vermont. We never use liquid or artificial smoke flavor.
We use whole muscle hams and carefully hand place each piece into its netting to ensure the best quality in every bite.
Our team of employee-owners creates everything in our Smokehouse right here in the hills of Vermont.  We hand trim all of our meats and we grind our meats on-site.
Our uncured items use natural preservatives to ensure food safety.
In our Sticks and Summer Sausage, instead of just adding acids, we ferment to lower pH the old-school way for the best flavor.
Our products are gluten-free and contain no MSG
More than 50% of the electricity we use is from solar – all generated within 60 miles.
We use high-efficiency smokers that reduce our energy requirements by more than 10%.
Our work in Hinesburg, VT has earned us a fine reputation that we aim to uphold. Thank you for being part of our history and for supporting local & sustainable meat!