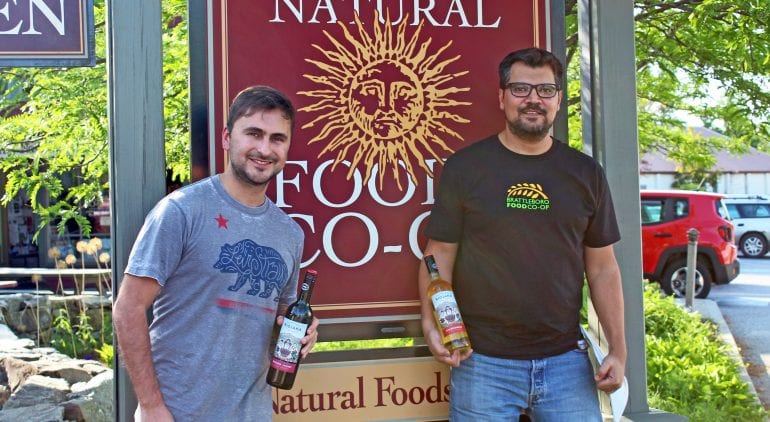 A Visit From La Riojana Co-op
There are over 2.5 million cooperatives around the globe, including food co-ops, agricultural co-ops, housing cooperatives, artists' co-ops, credit unions, and even cooperative sports teams! Despite our diversity, we are all unified by the Seven Cooperative Principles, which are a set of ideals that form the basis for how cooperatives around the world operate.
We recently had the opportunity to exercise Cooperative Principle #6 – cooperation among cooperatives, when we were visited by Marcos Carol and his associate, Jose, who traveled all the way from Argentina to meet with us as part of their tour of co-ops in the United States. Marcos and Jose are a part of one of Argentina's largest cooperatives – La Riojana. La Riojana is a farmer-owned co-op in northwest Argentina that has over 500 members, most of whom are small-scale grape farmers with less than seven acres of vineyards. Many of these farmers come from families that have been part of the cooperative since its beginning in 1940, when when wine growers from Italy first immigrated to the area of La Rioja in northwest Argentina and decided to come together to make wine.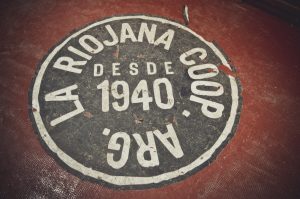 Fair Trade
La Riojana was the first Argentine winery to become fair trade certified in 2006 and has grown to be the largest fair trade wine producer in the world. Since 2006 their co-op has generated approximately $15 million Argentine pesos of support to their members, workers, their families and their local communities. The cooperative guarantees the purchase of grapes at fair prices, resources for transportation of grapes from the vineyard to the winery, access to credit and an emergency fund, profit distribution, free technical assistance, economies of scale for the purchase of diesel and other inputs, collective frost insurance and a policy of one member, one vote regardless of their production size. The co-op reinvests any remaining profits into community projects and infrastructure improvements for the farmers.
One of the most important projects was to establish a fresh running water facility, including a 525 ft deep well, for members and workers living in the village of Tilimuqui who had to endure desperate summers, with temperatures as high as 104 degrees Fahrenheit, without a regular water supply. The fair trade premium raised by sales of La Riojana's wines has also enabled them to build a new secondary school, giving the children of their workers and members access to a free technical secondary education, as well as the children living in the wider local community.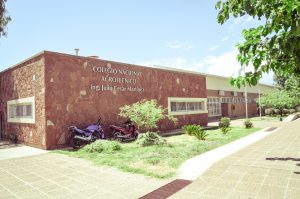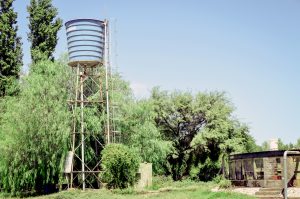 Sustainability & Organic Production
La Riojana became certified as an organic producer in 2000 and has grown to become one of the country's largest producers of organic wine. They currently have over 850 acres certified for organic production and organic wines make up approximately 12% of total production, though their organic production is set to increase significantly over the coming years as they convert their members' vineyards to organic production. Their goal is to double organic production by 2017, and to be 100% organic certified by 2025. The 100% organic certification will be largely supported by a new fair trade project, which will fund organic certification of 100% of their small-scale producers, at no cost to them.This action will not only have a great impact on the environment, but also on a social and economic level, which in turn will benefit each family of producers and the community in which they live.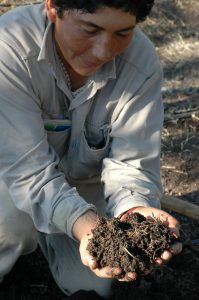 La Riojana is committed to working with their members in a way that is not only sustainable to their way of life, but also the health and future of the land, the environment and the soils from which they make their wine. They were one of the first Argentine wineries to introduce a carbon neutral program for their entire wine-making process from grape to bottle.
Co-op to Co-op
A little over a year ago, National Co-op Grocers (NCG), began working with La Riojana to establish a direct co-op to co-op supply chain, which enables us to offer high-quality wine at a great price and still pay a fair trade premium to the winery and the grape growers. In true cooperative fashion, it's a partnership that benefits us all:
We are able to offer the wines at a great price thanks to the co-op to co-op partnership, which allows us to work more directly with the producers, reducing costs by as much as 30%.
Although La Riojana Winery sells a lot of its wine in Europe, it faced significant obstacles breaking into the US market. The co-op to co-op partnership connected La Riojana with co-ops across the United States and is now available in more than 50 co-ops.
A one-dollar per case fair trade premium is included in the wine's price to help fund La Riojana's community programs. So when you purchase La Riojana wine, you not only get a great product at a great price, you also know your purchase goes to support a small producer co-op making a big difference.
We thoroughly enjoyed the visit from Marcos and Jose! It was fascinating to learn more about their co-op and the admirable work they are doing to support their farmers and communities in Argentina. We sent them off with 40th Anniversary Middlebury Co-op t-shirts, and were delighted a few days later to see this video clip on their Facebook page showing Jose in his MNFC t-shirt playing the piano at the Davis Co-op in California!