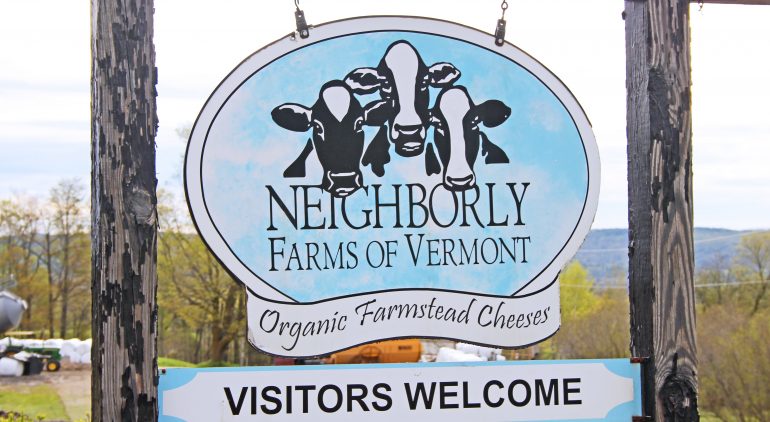 Spotlight on Neighborly Farms
As our celebration of Dairy Month churns on, we're shining our Co-op Spotlight on a fantastic local, organic dairy farm hailing from Randolph Center, VT: Neighborly Farms! Member-owners can enjoy 20% off their award-winning organic cheeses this week! Read on to learn more about this 168-acre organic dairy farm that calls VT home: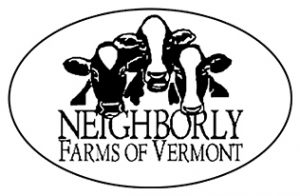 Established as an operating dairy farm in the 1920's, Rob and Linda Dimmick are continuing the tradition of family farming. Nestled in the rolling hills of Randolph Center, Vermont, Neighborly Farms decorates the countryside with its red barn and white post and beam farmhouse built in the 1800s. We operate on 168 acres with cropland and grazing fields to support the dairy and a sugarhouse for producing pure Vermont maple syrup. The clean and tidy barn is home to 70 Holsteins—the black and white cows that symbolize rural living at its very best.
Rob and Linda are continuing the family farming tradition because they have a passion for the land and animals. We are a totally organic farm. This means the farm is run in complete harmony with the land and the animals; no antibiotics, no hormones, and no commercial fertilizers. Just pure and natural techniques that keep the cows healthy, happy, and the dairy products wholesome and chemical free. It means that the cheese produced at Neighborly Farms are pure and natural. And the best part? The organic cheeses taste great too.
Neighborly Farms of Vermont is not just another dairy farm. At our family farm we have a love for the land and animals. That's why we're an organic farm. It says we care about our surroundings and neighbors. Neighborly Farms produces eleven kinds of delicious organic cheeses; all made with wholesome milk from our well-cared for Holstein cows. At our family farm we make cheese the old-fashioned way, by caring for the land and surroundings it helps us produce the finest cheeses possible.
At the Co-op, you'll find a rotating variety of our cheeses including our Jalapeno Jack, Monterey Jack, Colby, Feta, Green Onion Cheddar, and our staple Raw Milk Cheddar, many of which have been honored with awards from the prestigious American Cheese Society. We hope you enjoy them and thank you for supporting your local, organic dairy farms!