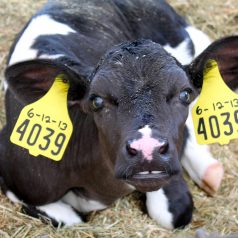 For more than 80 years, Monument Farms Dairy has been a fixture of Addison County's agricultural landscape. The original 28-acre farm in Weybridge, VT was purchased in 1930 by Richard and Marjory James. The farm now spans over 2,300 acres and is run by Richard & Marjory's grandsons, Peter and Bob James, and their cousin, Jon Rooney. Peter James is the President of Monument Farms and oversees the farming operations, Bob James handles distribution and sales, and Jon Rooney runs the processing plant.
The sprawling farm is divided into two primary sectors – 1,800 acres is devoted to growing feed crops including corn, alfalfa, and grasses for hay,  and the remaining acreage houses the cows and the processing plant. They milk over 450 cows per day, yielding 4,000 gallons of raw milk daily. That's over 35,000 pounds of milk!! Having thier own processing plant allows Monument Farms to process and bottle their 37 products on site and serve as a direct wholesaler of Vermont milk to local outlets. In the earliest days of the dairy, they sold primarily to institutions like the hospital and Middlebury College. Now they're able to deliver milk to 300 customers over 8 routes ranging from 20 miles south of Addison County, all the way up to Vermont's northern border. They bottle some of their milk under a special Co-op Milk label just for our Co-op, City Market, and Hunger Mountain!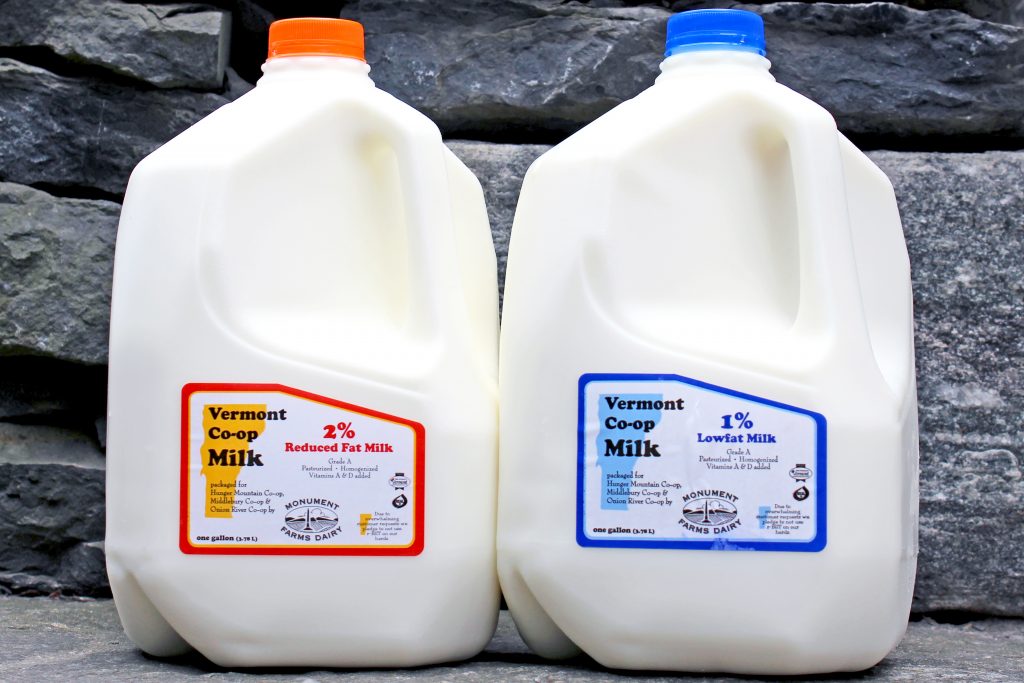 Monument Farm strives to be environmentally conscientious, believing that to be sustainable, every decision must be made with an eye toward the long-term benefits and impacts to the land. They follow a strict nutrient management plan and strive to exceed the state's regulations regarding water quality. Best management practices are in place for all aspects of the farm's waste management systems. The farm continually rotates crops to decrease soil erosion, applies manure based on calculated agronomic rates, and maintains buffers on all fields along waterways.
The farm also utilizes Cow Power! Thanks to an anaerobic digester, they're able to convert cow manure into methane, which is then used to power generators producing 110 kilowatts-per-hour of electricity to use around the farm. The digested manure is then separated to generate bedding for the milking herd and a more odor-free liquid for field application.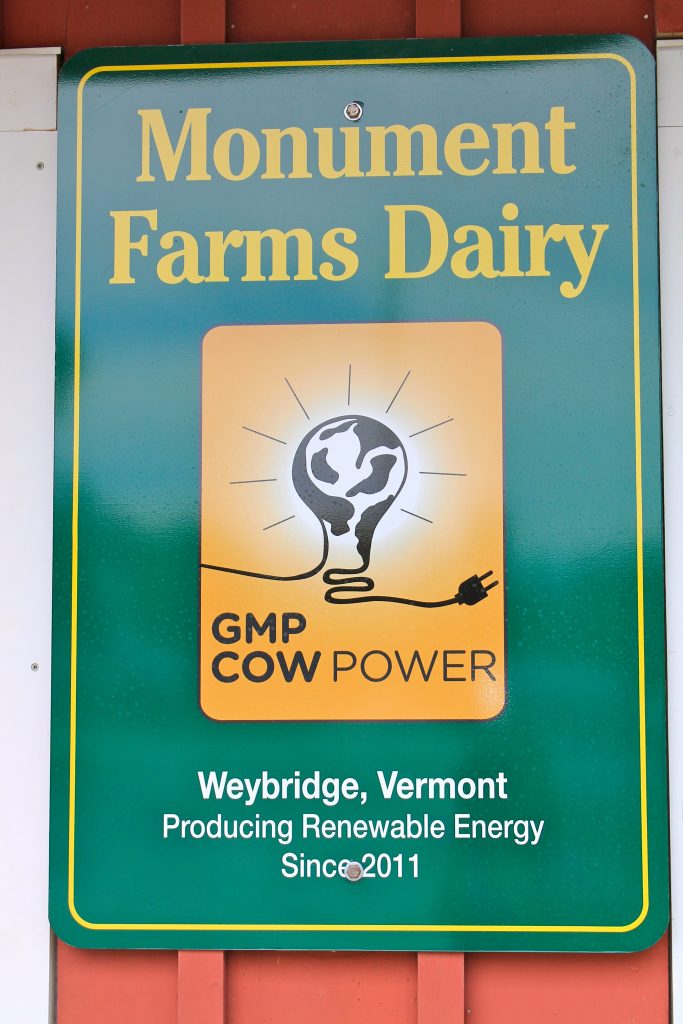 The James and Rooney families take a great deal of pride in producing some of the finest dairy products in the state, ensuring that Vermonters have a long-term supply of fresh local milk. Check out this cool video to learn a bit more about life on the dairy farm:
Several of our staffers took a field trip to Monument Farms Dairy for a tour! Here are some photos of our visit: