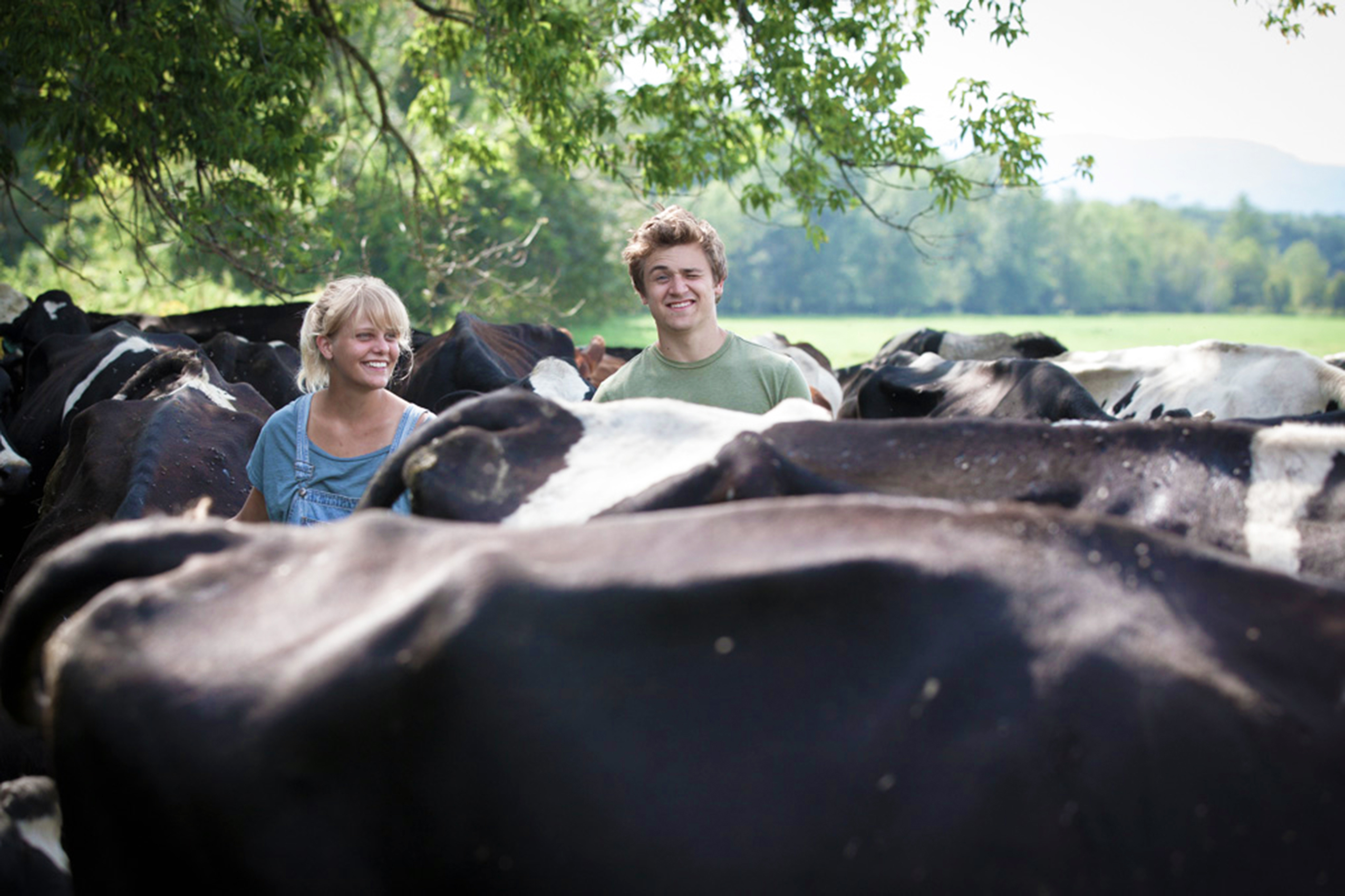 Celebrate Dairy Month!
Since June of 1937, Americans have been celebrating National Dairy Month!
Why celebrate dairy? Here are a few facts about dairy in Vermont:
Dairy brings $2.2 billion to Vermont's economy
5% of the 321 million gallons of milk sold in VT is certified organic
Dairy accounts for 70% of Vermont's agricultural sales
6,000 – 7,000 jobs in our state depend on dairy
63% of New England's milk supply comes from Vermont
$400 million in annual dairy sales comes from fluid milk
$650 million in annual dairy sales comes from cheese
A whopping $1.3 billion in annual dairy sales comes from the sale of dairy-based items like yogurt and ice cream
Vermont has about 850 family-owned dairy farms, the majority of which have less than 200 cows
Vermont has the highest number of artisanal cheesemakers per capita
The Vermont Cheese Council lists 48 active cheesemakers
The Co-op carries over 100 local cheeses!
Currently, 20 percent (or about 200 Vermont dairies) are organic, up from just 33 in 1998. This increase in organic dairy production in Vermont is something to celebrate, since organic dairy products have been shown to have many nutritional and environmental benefits. Nutritionally, organic milk from grass fed cows has been shown to be higher in CLA  (an antioxidant) and ALA (an Omega 3 fatty acid). For years, dairy got a bad rap for being high in fat, though now we're beginning to understand that there are many benefits to consuming healthy fats.
From an environmental perspective, organic dairy production offers improved water quality due to decreased pollution from agricultural runoff (a cleaner Lake Champlain!); decreased soil erosion and increased soil fertility; decreased antibiotic use; and improved animal health and welfare. Additionally, organic dairy farming offers our state an economic boost. According to a report from the University of Vermont from 2012, Vermont's organic dairy farms contributed $76 million to the state's economy, supported over 1,000 jobs, and offered a better return on investment for farmers. Now let's celebrate that with a big 'ol scoop of ice cream from Strafford Organic Creamery, or a pint of famous Maple Milk from Kimball Brook Farm!