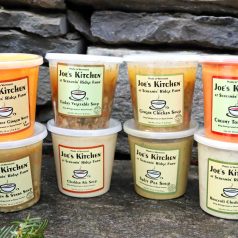 Are you craving that feeling of warmth and wellbeing that you get when you sip a cup of nourishing home-cooked soup, simmered low and slow all day on the back burner, but feeling short on time to make it a reality? That's when we reach for Joe's Kitchen soup! They're featured in our Member Deals Spotlight and all of their local made-from-scratch soups are 20% off for Member-Owners from January 12th – 18th! Read on to learn more about Chef-Owner Joe Buley and the inspiration behind his scrumptious line of soups!
Joe Buley's path to creating Joe's Kitchen at Screaming Ridge Farm began as a child in his Grandmother's kitchen in East Randolph, VT. Joe remembers his Gram's kitchen as a hub for the entire family where a rotating cast of cousins, aunts, uncles, and friends was constantly passing through, and where all were greeted at the door with the smell of the ubiquitous soup pot simmering on a back burner. He describes his Gram's philosophy on cooking as having an equal regard for flavor and economy, using whatever was at hand to pull together a great-tasting soup. What really made Gram's soups extra special though, were the quality vegetables and herbs harvested from her garden out back. Joe's mom continued the tradition and passed it on to Joe with love and skill, spending many memorable hours cooking with him.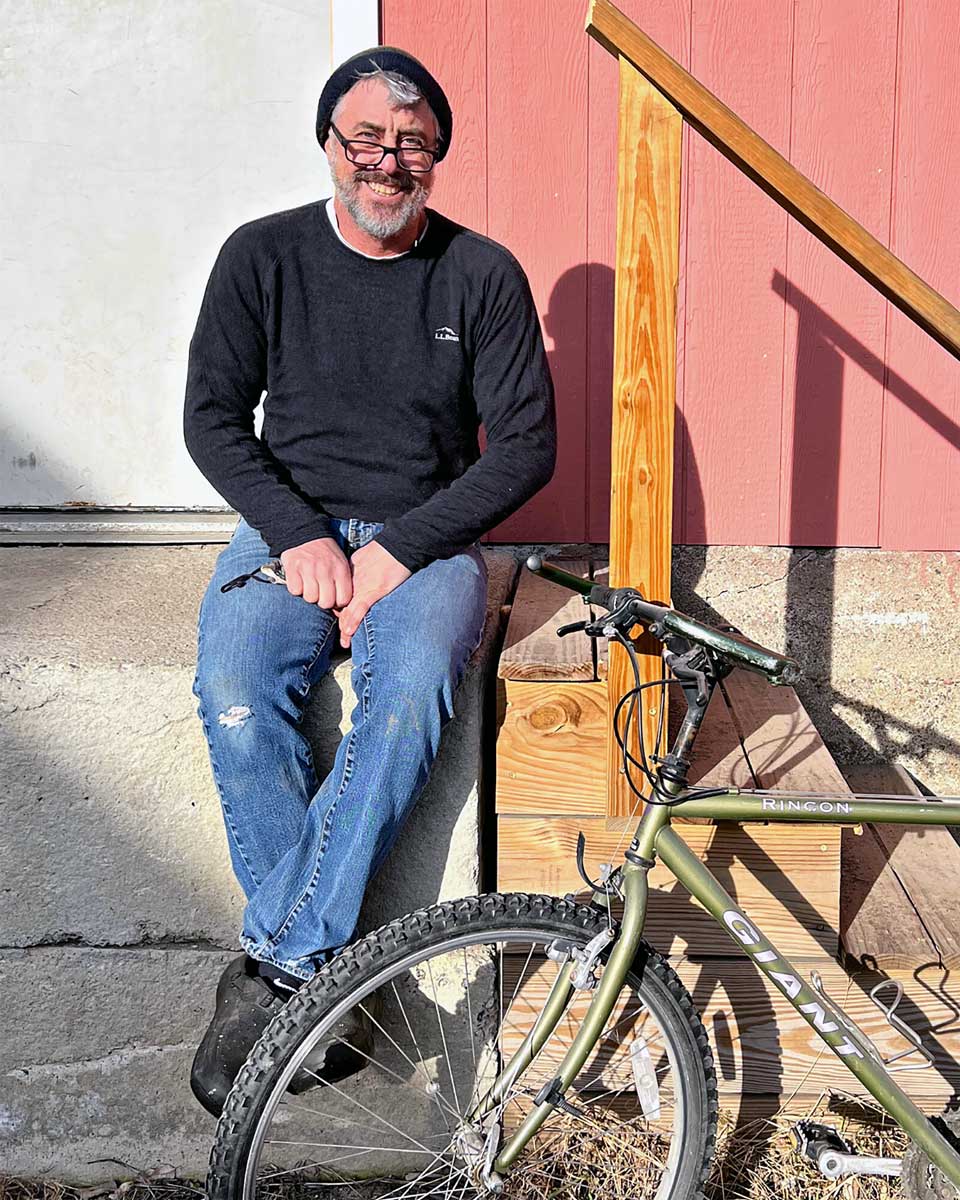 These early experiences created a strong foundation for Joe's early career as a restaurant chef and entrepreneur. He trained in France at the prestigious École Supérieure de Cuisine Française in Paris (also known as Ecole Ferrand) where he was the only US citizen in the school. Joe found his way back to the US where he sampled food and life in Brooklyn, San Francisco, San Diego, and Austin before ultimately settling back down in Vermont with his family in 1999. Joe became a chef -instructor at New England Culinary Institute, a role he enjoyed for nearly 10 years.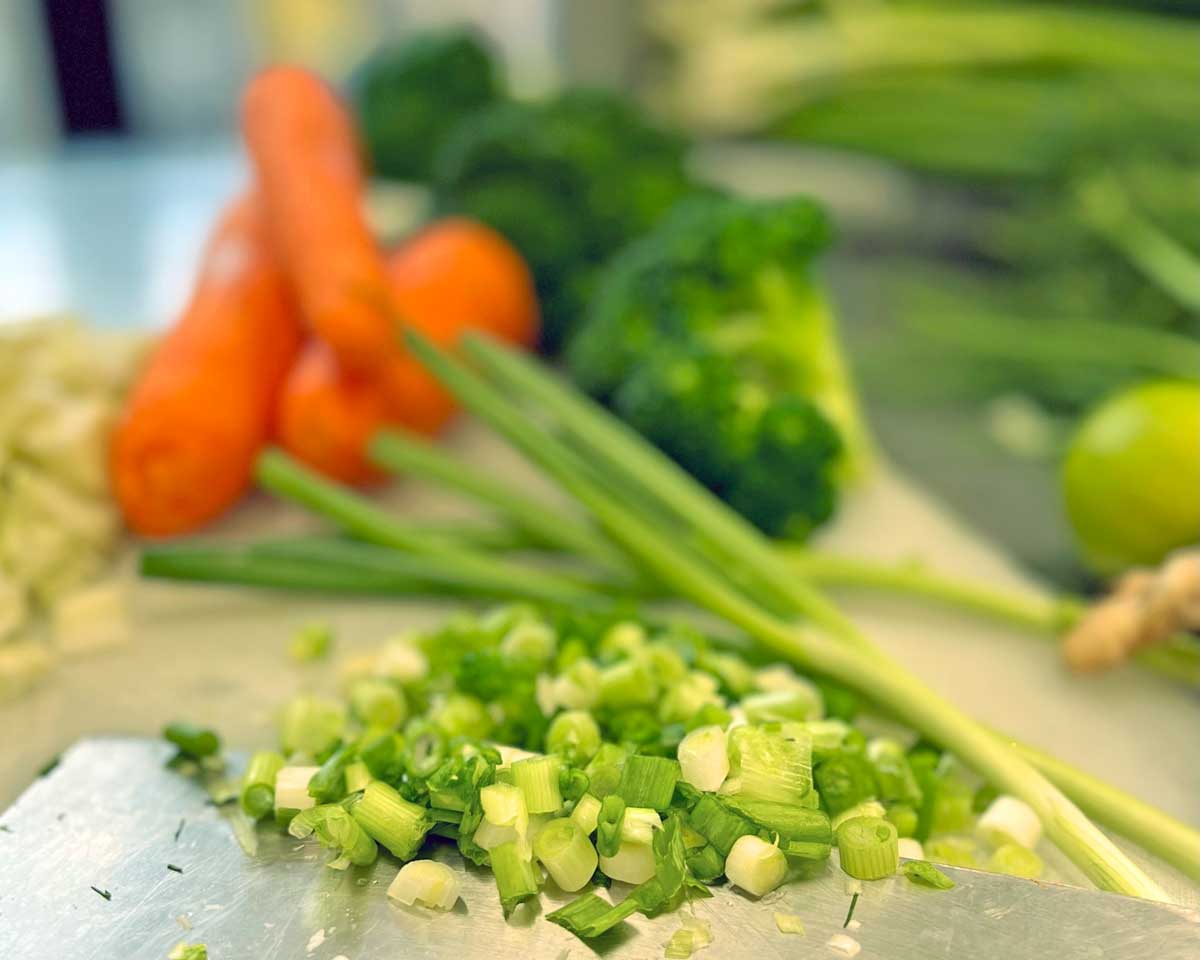 Meanwhile, he began to dabble in growing his own food, harkening back to those days in his Grandmother's kitchen where he first experienced the magic that happens when fresh, home-grown ingredients find their way into the soup pot. Screamin' Ridge Farm started small, with one tiny plastic greenhouse and a walk-behind tractor. Over the next several years, the farm slowly grew into a successful business focused on winter spinach production and a wide variety of summer crops (with 3 large hoop houses and a "real" tractor). The farm sold produce at the Montpelier Farmers Market and into summer and winter CSAs.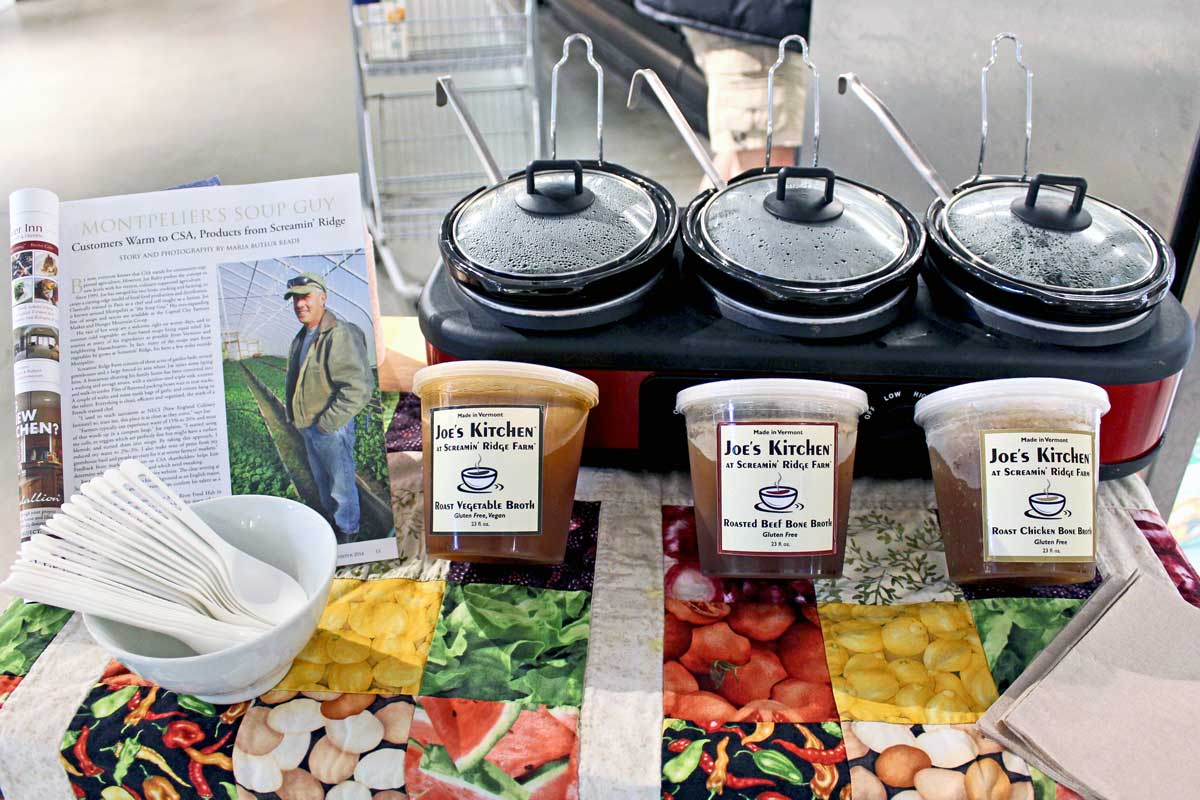 Connecting directly with customers at Farmers Markets and through the CSA, Joe saw first-hand his customers' struggle to find the time and inspiration needed to prepare healthy meals from raw farm products. He saw an opportunity to realize his ambition of both growing ingredients and cooking them into great-tasting prepared foods and Joe's Kitchen at Screamin' Ridge Farm was born.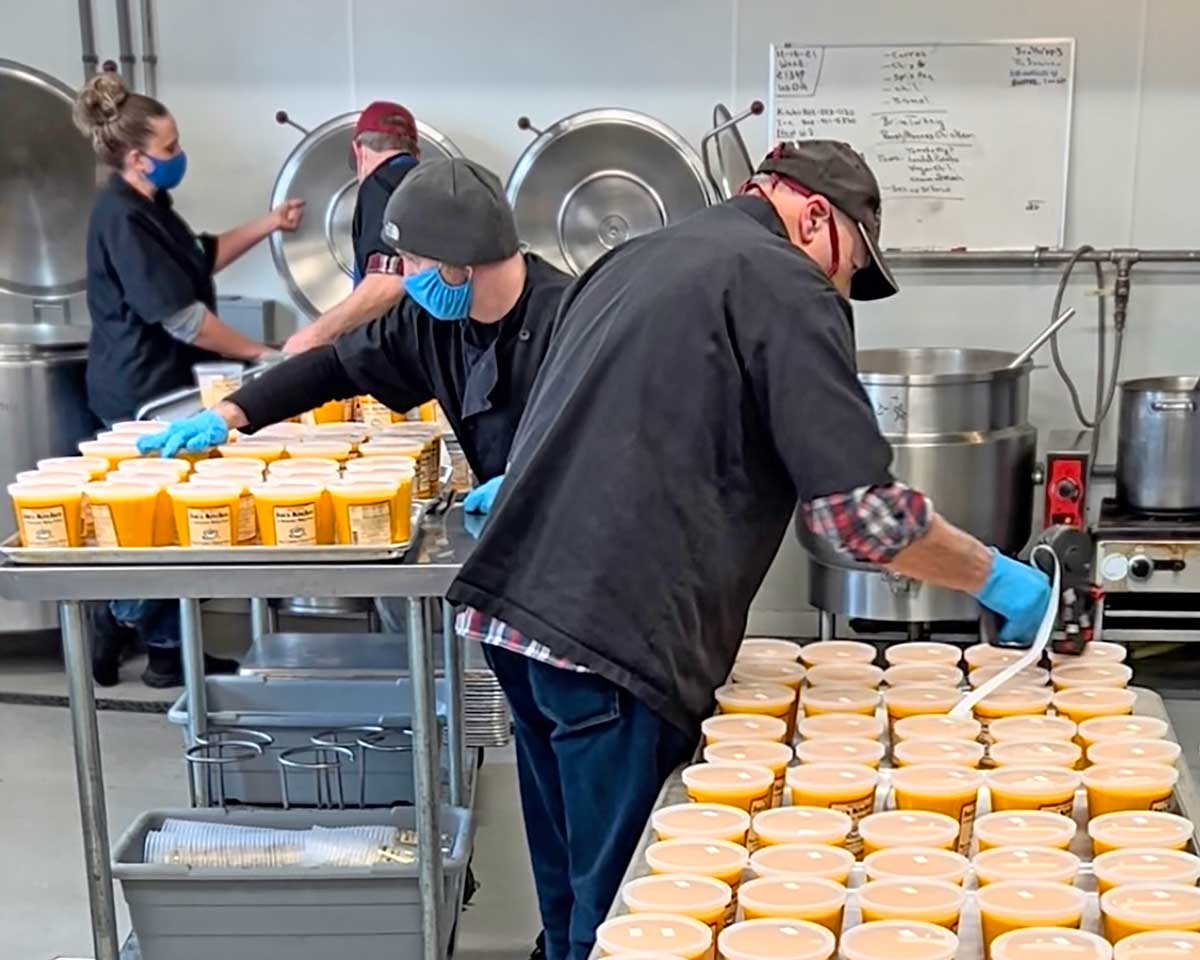 For sourcing ingredients that aren't grown on his own farm, Joe looks to the neighboring small farms surrounding his Montpelier community. His goal is to create flavorful food prepared with integrity and with ingredients from local producers. He hopes that those who enjoy his soups can eat great food while also being active participants in the movement to preserve Vermont's working landscape. He believes that using super-fresh ingredients from nearby farms gives his soups authentic flavor, eliminating the need to add sugar or excessive amounts of salt. Just great tasting, healthy, nourishing food like his Gram used to make.
Here at the Co-op, you can find a rotating lineup of Joe's famous soups showcasing a seasonal array of Vermont-fresh produce. Which one is your favorite?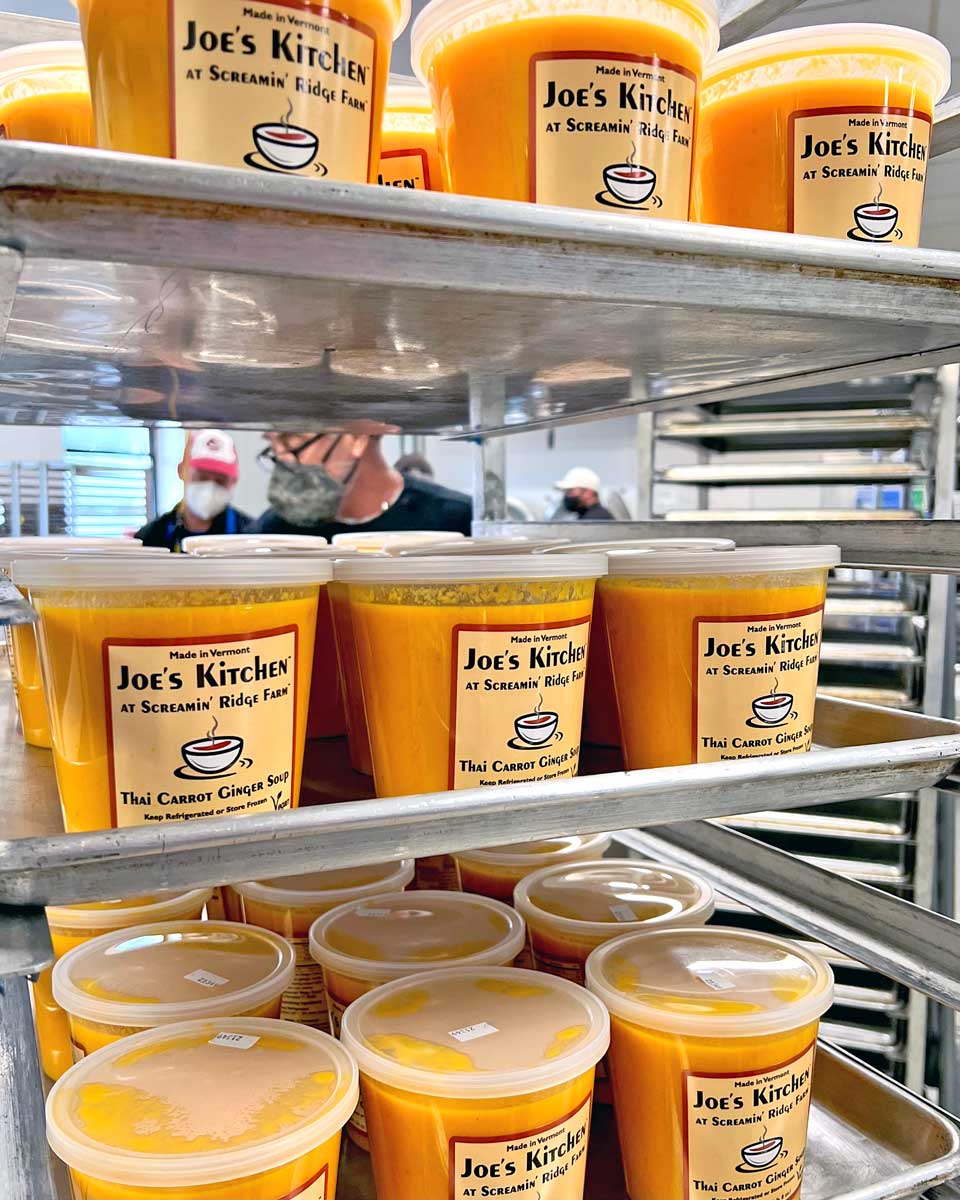 What's next for Joe Buley? Well, if you happen to find yourself passing through Montpelier, you must make a stop at Cafe NOA – Joe's latest labor of love. The new eatery will soon open at 8 Putnam Street (off Barre Street) in Montpelier. Visible from Stone Cutters Way, the newly constructed modern space is situated in a red barn-like building adjacent to the bike path and directly across from Hunger Mountain Co-op. Buley's new venue, named after his three children: Nikita, Olivia, and Annik, will be a full-service breakfast and lunch cafe with proposed hours from 6 a.m. to 5 p.m. Offerings will be along the lines of local bacon, sausage, eggs, hash browns, and breakfast sandwiches, and coffee, tea, and espresso will be served. Other items on the menu will be the soups and chili Joe's Kitchen is known for, fresh salads, sandwiches, and barbecued meats!