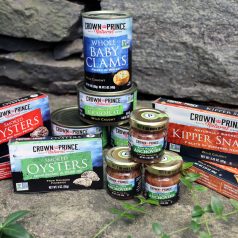 We're shining a bright Member Deals Spotlight on Crown Prince Seafood this week! From July 27th – August 2nd, member-owners can enjoy a 20% discount on their full line of sustainable seafood products! Read on to learn more about this third-generation family-owned business that's been committed to bringing high-quality seafood to your dinner table for over 75 years:

Family-owned and founded in 1948, Crown Prince, Inc. provides the finest quality canned seafood to cooks and customers throughout the United States and Mexico. Guided by three generations of the Hoffman family, Crown Prince has grown slowly and carefully, emphasizing quality products and sincere customer relationships above all else.
History
Corneleus "Case" Anton Hoffman emigrated to the United States from Holland in 1918 as an 11-year-old. His entrepreneurial spirit led him to a handful of successful ventures, including opening an orange juice business with two friends called Cold Gold. It was at this orange juice factory, of all places, that Case was turned on to the prospect of specializing in seafood. The factory's cost accountant was Norwegian and had a friend back home, Bjarne Ogne, who wanted to sell Norwegian sardines in the United States. Case and his fellow business owners agreed, and for a time they sold both orange juice and Norwegian sardines. Recognizing the impractical nature of this pairing, the men decided to sell Cold Gold and were left with an inventory of Norwegian sardines. Case offered to try and sell the fish, and the more he sold, the more interested he became in the products. He ordered more and in 1947 made his first big sale: to Alpha Beta, one of the leading regional grocery chains in California. With that sale, the company was born. Case named it "Norwegian Fish Importers," and that name was used until Crown Prince was adopted in 1985.
From 1947 to the late 1960s, Case worked tirelessly to make the business a success and was able to single-handedly expand sales throughout southern California. At first, he was the only employee, and orders were small enough that he made the deliveries in person from the back of a station wagon. When business started picking up he hired his first worker, a part-time girl to type invoices and help keep records. Soon he also hired warehouse trucks to make larger deliveries.
Case's son, Bob Hoffman, entered the business in the late 1960s and took over many of the administrative and managerial responsibilities. This freed Case, a natural entrepreneur, to return to the field. Over the coming years, Case expanded into nearby states and eventually across the entire U.S. He traveled nationally, making sales calls and training sales managers to know the seafood and the company as well as he did. It was during this time that the name Crown Prince was adopted, as Norwegian Fish Importers no longer accurately reflected the company's products. After decades of hard work, Case slowly began to transition into retirement and Bob took on more and more leadership until he was the company's president.
Dustan Hoffman (Bob's daughter and Case's granddaughter) embraced her family legacy from an early age. At age 12, Bob recalls, Dustan would announce her future role as president of the company. Through college she spent summers and vacations learning everything she could about the seafood, where it is sourced, how it is packed, and the role of every single employee. Today, as predicted, she is the President of Crown Prince.
Sustainable Seafood
The team at Crown Prince understands the value of being a good steward of the natural resources and raw materials that make up their products. They are proud of their commitment to secure third-party certified sustainably harvested seafood from suppliers who follow socially and environmentally responsible practices.
Here is a sample of the certification bodies associated with Crown Prince:
For a complete list of Crown Prince's certified products, click here.
Crown Prince is also committed to working with suppliers who value and practice environmentally and socially responsible business. Crown Prince has created a Supplier Standards document that outlines the core commitments to social and environmental accountability that are expected from their suppliers. They also work directly with their suppliers to reduce waste, water use, GHG emissions, and energy usage while simultaneously increasing recycling efforts throughout the supply chain. They're currently developing a Crown Prince Supplier Scorecard to assess how each of their suppliers is impacting the environment and their communities.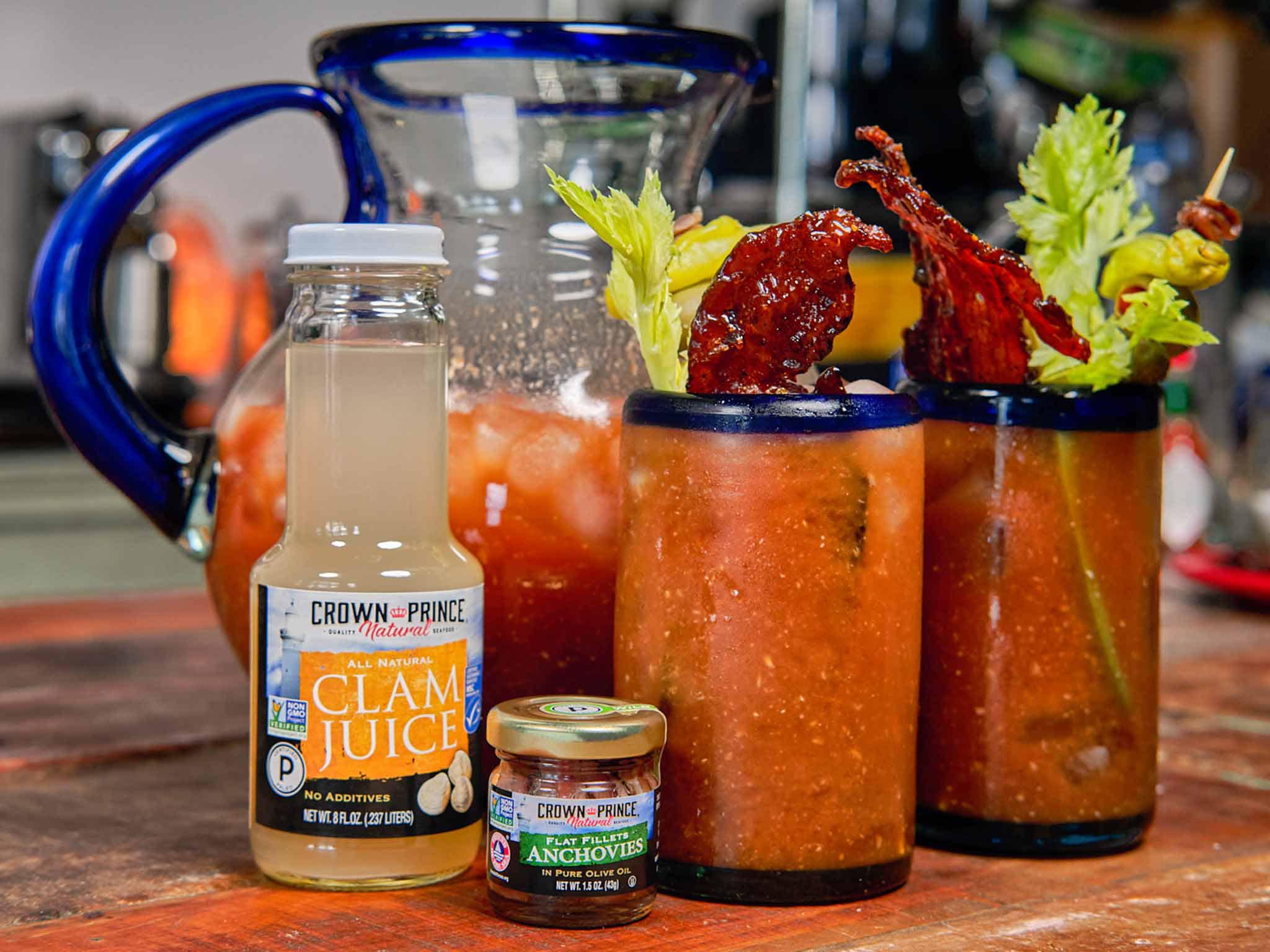 Sourcing from Well- Managed Fisheries
Crown Prince prides itself on sourcing its products from well-managed fisheries that use sustainable harvesting methods. From Alaska to Thailand, you can be sure that the fish products you eat from Crown Prince are well-managed and sustainable.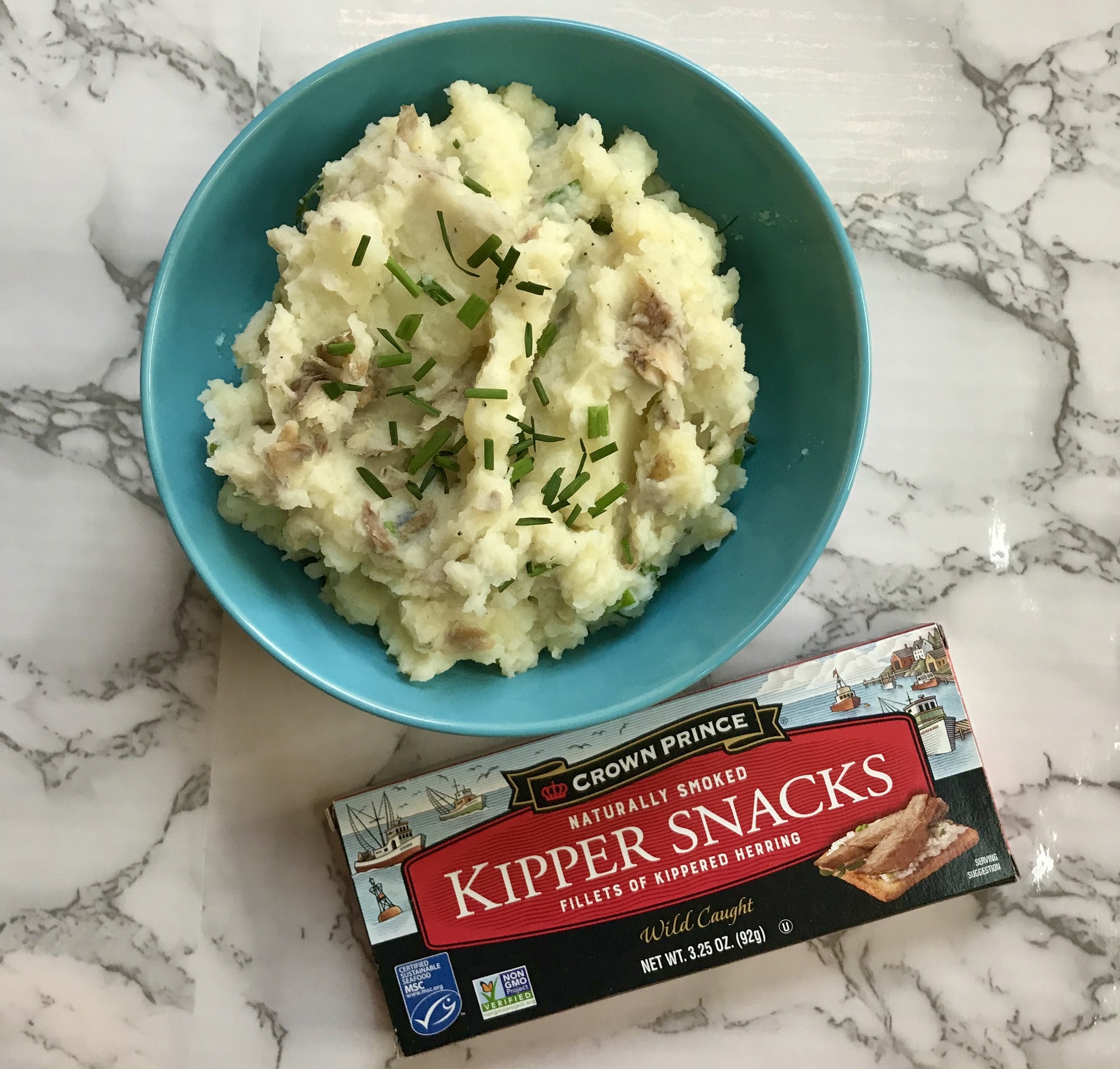 Corporate Environmental Sustainability
Under Dustan's leadership, Crown Prince has grown to place special emphasis on healthy eating, natural foods, and environmental sustainability—while maintaining the core commitment to quality and customers, on which the company is based. In 2010, Crown Prince established a Green Team to identify and implement specific projects and goals to help the company manage and reduce its environmental impact. Crown Prince's sustainability work plan includes tracking and managing corporate greenhouse gas (GHG) emissions, waste, and recycling.
After establishing the company's baseline emissions in 2012, they set a publicly available target to reduce emissions from market-based electricity usage by 75% through 2020. They surpassed this goal in 2020 and adjusted the target to achieve a 100% reduction, which they achieved in 2022!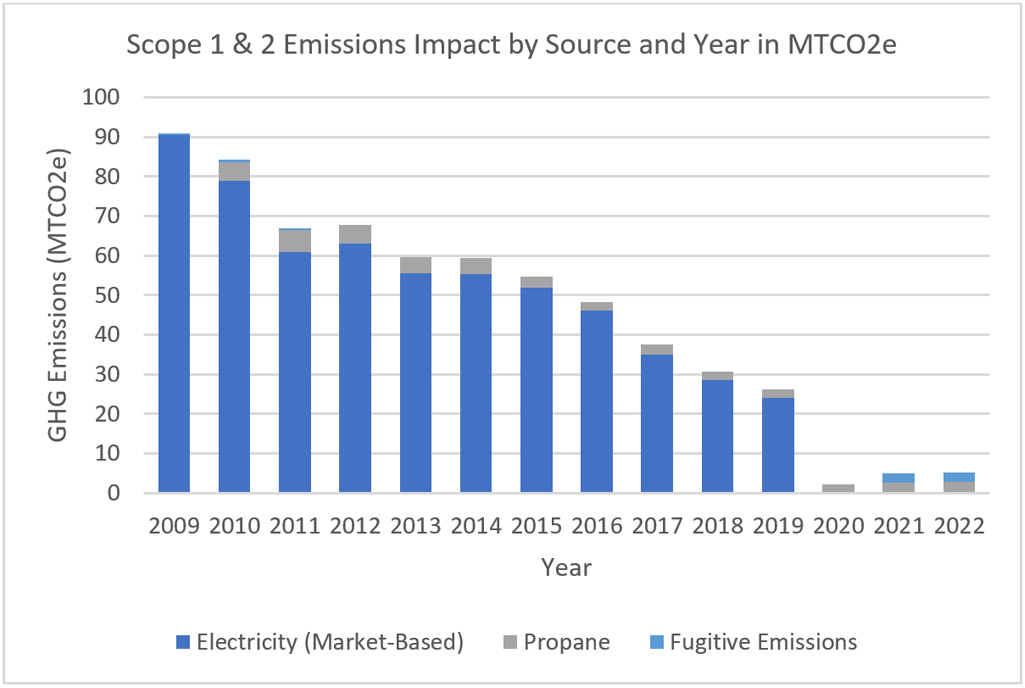 Crown Prince also measures Scope 3 emissions (such as business travel, employee commuting, shipping, and more), which go above and beyond the mandatory reporting standards. A greenhouse gas (GHG) inventory is a comprehensive accounting of all greenhouse gas emissions arising from the operational activities of an organization over a given period. It is one of the most valuable tools available to organizations looking to understand and reduce their carbon footprint. Crown Prince follows the internationally accepted Greenhouse Gas Protocol to calculate our GHG inventories.
Since 2010, Crown Prince has reported the results of their sustainability efforts to the Carbon Disclosure Project (CDP). The CDP is an independent, not-for-profit, London- based organization working to drive GHG emissions reductions by businesses and cities. The CDP was established in 2000 and contains the largest database of corporate climate change information in the world.