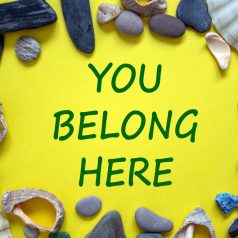 In recent years, your Co-op board has been actively grappling with issues of justice, equity, diversity, and inclusion (JEDI). This work has been the focus of a JEDI committee, multiple board retreats and training, work with consultants, and now an evaluation of the board's policies.
The board uses a system called Policy Governance to create the expectations and boundaries that define how the board and General Manager work together and delegate responsibilities. General Manager is empowered by the board to run the Co-op's daily operations, while the board provides strategic leadership, financial oversight, and accountability for the GM. Our policies are broken into categories: Ends, Executive Limitations, Board Process, and Board-Management Relationship.
The Board Process policies address things like setting meeting agendas, making decisions, budgeting for board expenses, recruiting and training new directors, and running board elections. Over the next year, we'll be auditing and updating these policies using a JEDI lens to make board operations more clear, inclusive, and equitable.
This is already proving to be a rigorous, non-linear process. We're learning to resist the idea that there is a "right" way and accept that we'll need to continually revisit our policies as we learn more. Undertaking this audit is part of the board's commitment to JEDI as an ongoing practice embedded in everything we do.
If this work is important to you, too, consider running for the board! Applications for this spring's election are due March 12. This work is ongoing, and being on the board isn't the only way to add your voice. Member owners are welcome to attend any board meeting or contact any board member to share ideas, questions, or concerns. We invite your input! Do you think the Co-op should incorporate justice, equity, diversity, and inclusion into our Ends—our reasons for existing? You can reach us at board@middlebury.coop.
Ollie Cultrara is a Middlebury Natural Foods Co-op Board Member