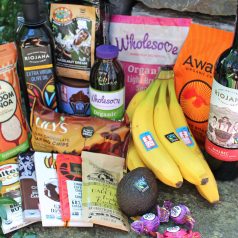 October is Fair Trade Month! Throughout this month-long celebration, we'll feature fun store promotions on many of our favorite Fair Trade Certified items. Look for them in our weekly sales, weekly Member Deals, and see the coupon in the Addison Independent for $3 off any Fair Trade Certified item. We also want to spread the word about the meaning behind the Fair Trade Certified labels. Read on to learn about this important certification and the impact that fair trade is having around the globe:
What is Fair Trade?
Fair Trade is a way of doing business that ultimately aims to keep small farmers an active part of the world marketplace, and aims to empower consumers to make purchases that support their values. Fair Trade commerce relies on a set of business practices voluntarily adopted by the producers and buyers of agricultural commodities and hand-made crafts that are designed to advance many economic, social and environmental goals including:
Raising and stabilizing the incomes of small-scale farmers, farmworkers, and artisans

More equitably distributing the economic gains, opportunities, and risks associated with the production and sale of these goods

Increasing the organizational and commercial capacities of producer groups

Supporting democratically owned and controlled producer organizations

Promoting labor rights and the right of workers to organize

Promoting safe and sustainable farming methods and working conditions
What do the Fair Trade Labels Mean?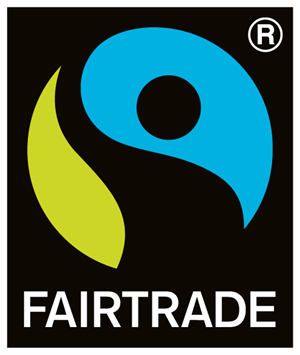 Fairtrade International is probably the most recognized fair trade label, certifying over 30,000 products worldwide. This certification signifies that a fair cost has been paid to small farmers and also ensures a Fair Trade Premium above the fair price, which goes towards the social, environmental or economic development of the local community. It also means the product is fully traceable (kept separate from non-certified products) from farm to shelf. You'll see this mark on single-ingredient products, such as coffee, tea, chocolate, bananas, and rice. To learn more about their standards, click here.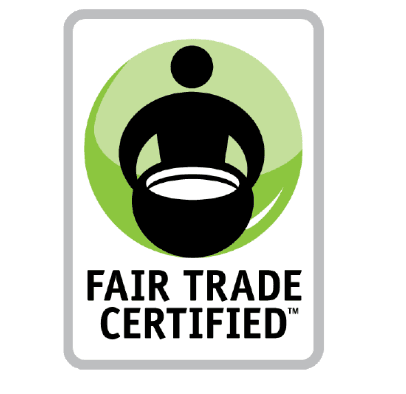 Fair Trade USA envisions a world where conscious consumers can achieve a "Fair Trade Lifestyle" and be able to shop ethically in all product categories. Products certified by Fair Trade USA include everything from coffee, cocoa, fruits, grains, seafood, and veggies to apparel, home goods, body care products, and sports equipment. These products are produced according to rigorous standards that protect farmers, workers, fishermen, and the environment. Since 1998, Fair Trade USA producers have earned a total financial benefit of $610 million through sales of Fair Trade Certified products, including over $400 million in Community Development Funds and $200 million as a result of the Fair Trade Minimum Price. Click here to learn more about the impact of purchasing products bearing this label.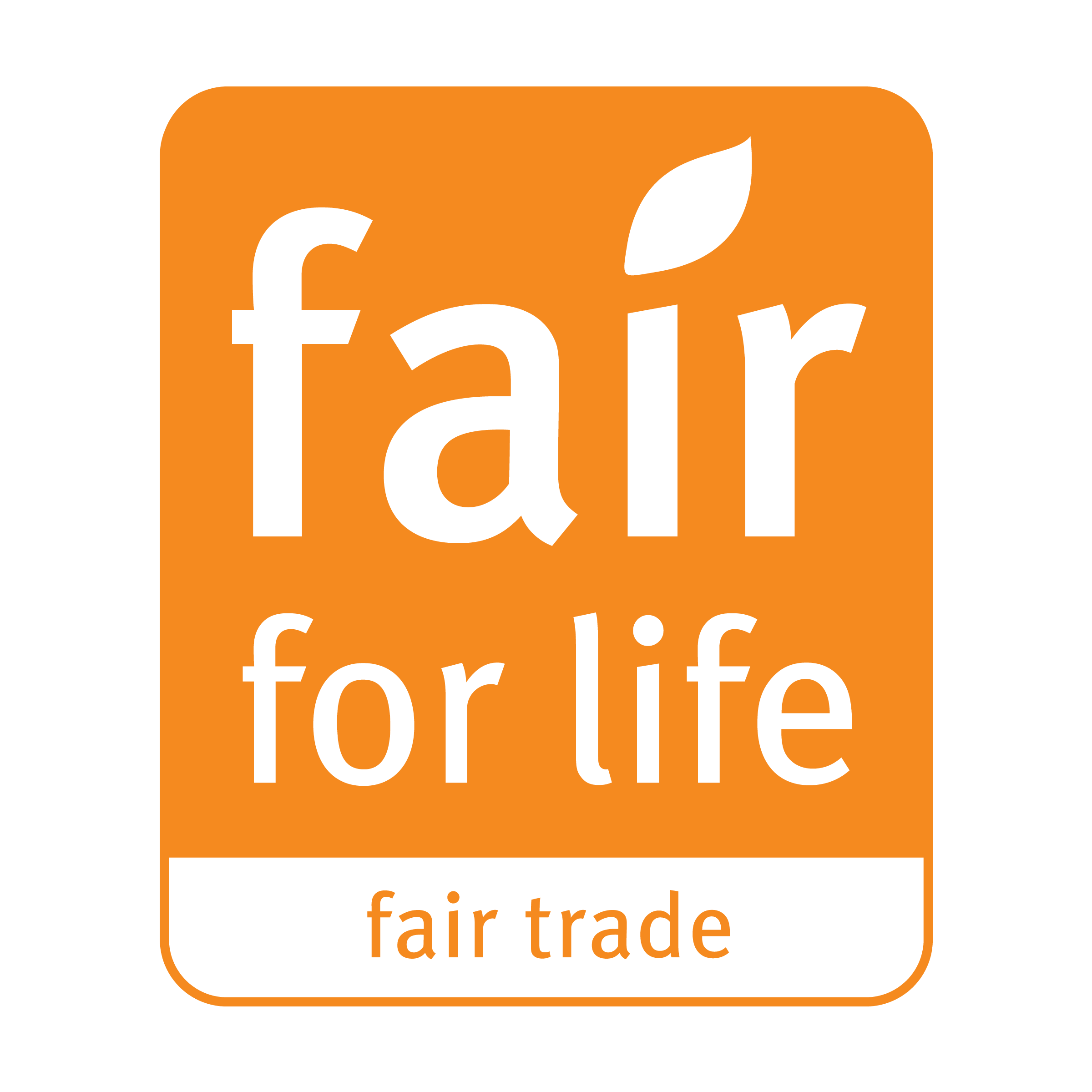 Fair for Life's certification system is based on a non-product-specified standard. Every step of production can be certified, including producers, manufacturers, traders, and entire companies, whereas most other certifiers simply certify the finished product or only a few steps of the production process. This more holistic model allows for a shift toward responsible supply chains and corporate social responsibility. Fair for Life Certification assures that human rights are safeguarded at any stage of production, workers enjoy good and fair working conditions, and smallholder farmers receive a fair share. All certified companies must also comply with a comprehensive set of environmental criteria including important aspects of water conservation, energy management and climate change, ecosystem management, and waste management. Certified companies must not be engaged in habitat destruction and should work on continuous improvement of their energy use. All operations have to be certified according to an acknowledged organic or ecological minimum standard. Read more about these standards here.
The Fair Trade Federation is a force in the global fair trade movement's efforts to alleviate poverty and promote sustainable and equitable trading partnerships. They are a community of verified businesses that are dedicated to holistic, 360° fair trade. This commitment means the entire business is socially and environmentally responsible in everything they do. They seek to alleviate poverty by continually and significantly expanding the practice of trade that values the labor and dignity of all people. This commitment represents a high bar of fair trade, where each and every business decision is made with the well-being of artisans and farmers in mind, while also prioritizing sustainability. The Fair Trade Federation embraces the United Nations' definition of sustainability "to meet the needs of current generations without compromising the ability of future generations to meet their own needs." Click here to read more about their defining principles.
The World Fair Trade Organization is the global network and advocate for Fair Trade, ensuring producer voices are heard. The interest of producers, especially small farmers and artisans, is the main focus in all the policies, governance, structures and decision making within the WFTO. Spread across 76 countries, members are verified as social enterprises that practice Fair Trade. To be a WFTO member, an enterprise or organization must demonstrate they put people and planet first in everything they do. The organization is democratically run by its members. Their direct impact includes 965,700 livelihoods supported through the operations and supply chains of these enterprises. 74% of these workers, farmers, and artisans are women and women made up the majority of the leadership. They pioneer upcycling and social enterprise, refugee livelihoods and women's leadership. Click here to learn more about their collective impact.