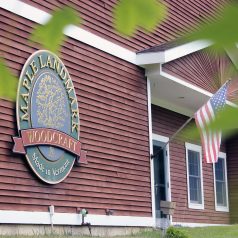 Looking for local and sustainably made toys for the kids on your holiday shopping list? We invite you to check out our featured Co-op Connection Business – Maple Landmark! They've been making eco-friendly educational wooden toys, games, and gifts since 1979. Have you visited their factory store on Middlebury's Exchange Street? Show your Co-op card and receive 10% off your purchases! Read on to learn more about this fantastic local business and their sustainable practices:

Maple Landmark is a company of 40+ people dedicated to making great products right here in Middlebury, Vermont. Their business began in 1979 in President & Owner Mike Rainville's parents' basement and today they occupy a 28,000-square-foot facility where they make the vast majority of the products they sell. Primarily, they sell to thousands of toy stores, gift shops and catalogs nationwide, but they also have a sweet little factory store that shouldn't be missed by those of us lucky enough to live nearby. They take pride in being a local company that supports other local companies that operate in a responsible and sustainable manner.
A Family Business
The business was started by Michael Rainville. Since then, three more generations have joined the rank and file at Maple Landmark. The youngest are Michael's sons, Adam and Andrew. One generation up from there is Michael, his wife, Jill, and sister, Barbara. Up from there is Michael's mother Pat and occasionally his father, Claude.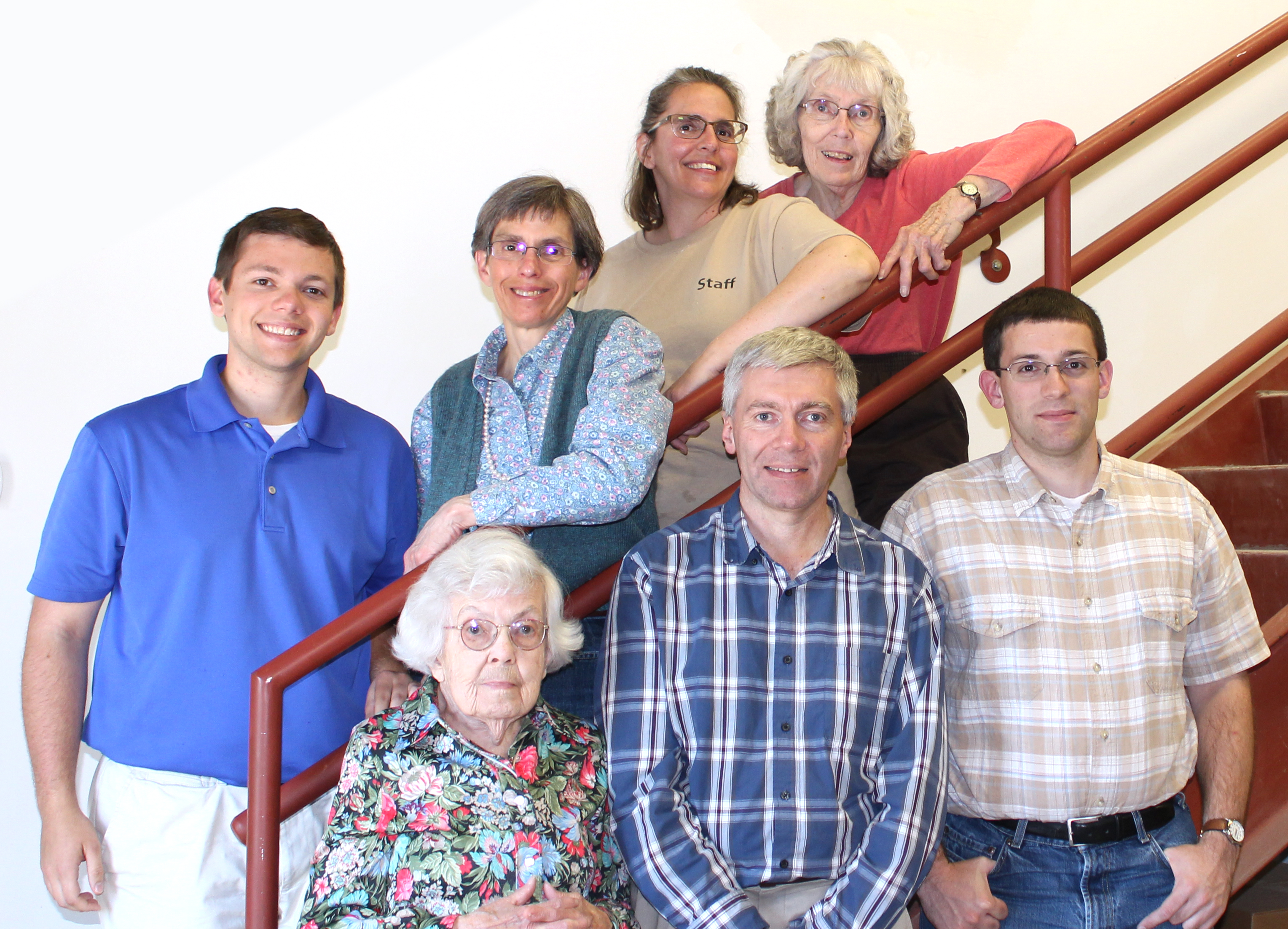 Michael serves as president and CEO, running day-to-day operations. Jill is Office Manager, overseeing the paperwork. Barbara is the Marketing Manager, attending trade shows, working on public relations and helping in the finish room. Adam is a Project Manager, developing new products and improving old processes. Andrew heads up Communications, working on advertising, social media, and email blasts, and attending trade shows. Pat is the Supervisor of our finish room and is responsible for the application of all paints and finishes in addition to hand-painted items. Claude helps in his free time, shredding paper for packing and mowing the lawn.
Sustainable Materials
The wood Maple Landmark uses is from native species. They use rock maple primarily, as well as some pine and cherry. These are some of the best materials for wooden toys and gifts and we are fortunate to have them locally available.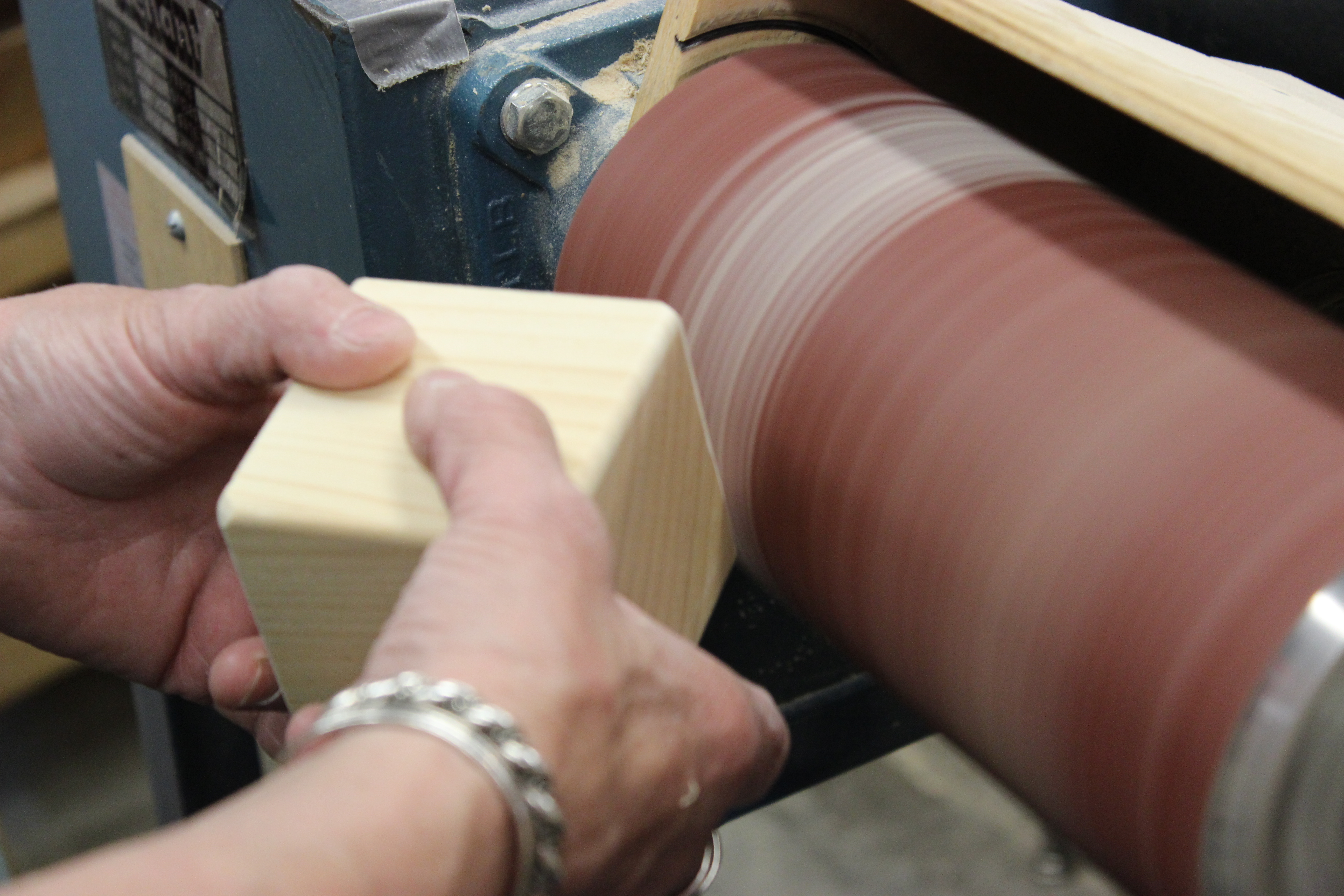 The majority of wood that grows tends to be lower grade material. Since Maple Landmark makes small items, they are able to use downgraded lumber by simply cutting around the defects. This strategy saves on the demand for the rarer, more premium grades. They also make use of small dimension material that is cast off from other plants.
Just as they are careful to fully utilize the wood they buy, their suppliers are careful about how it is harvested. For the entire history of their company, they have purchased the majority of their lumber from one local source, Lathrop's Maple Supply of Bristol, Vermont. Tom Lathrop is located just nine miles up the road and supplies not just maple, but pine, cherry, and other species as well.
Click here to learn more about the use of lumber for Maple Landmark products.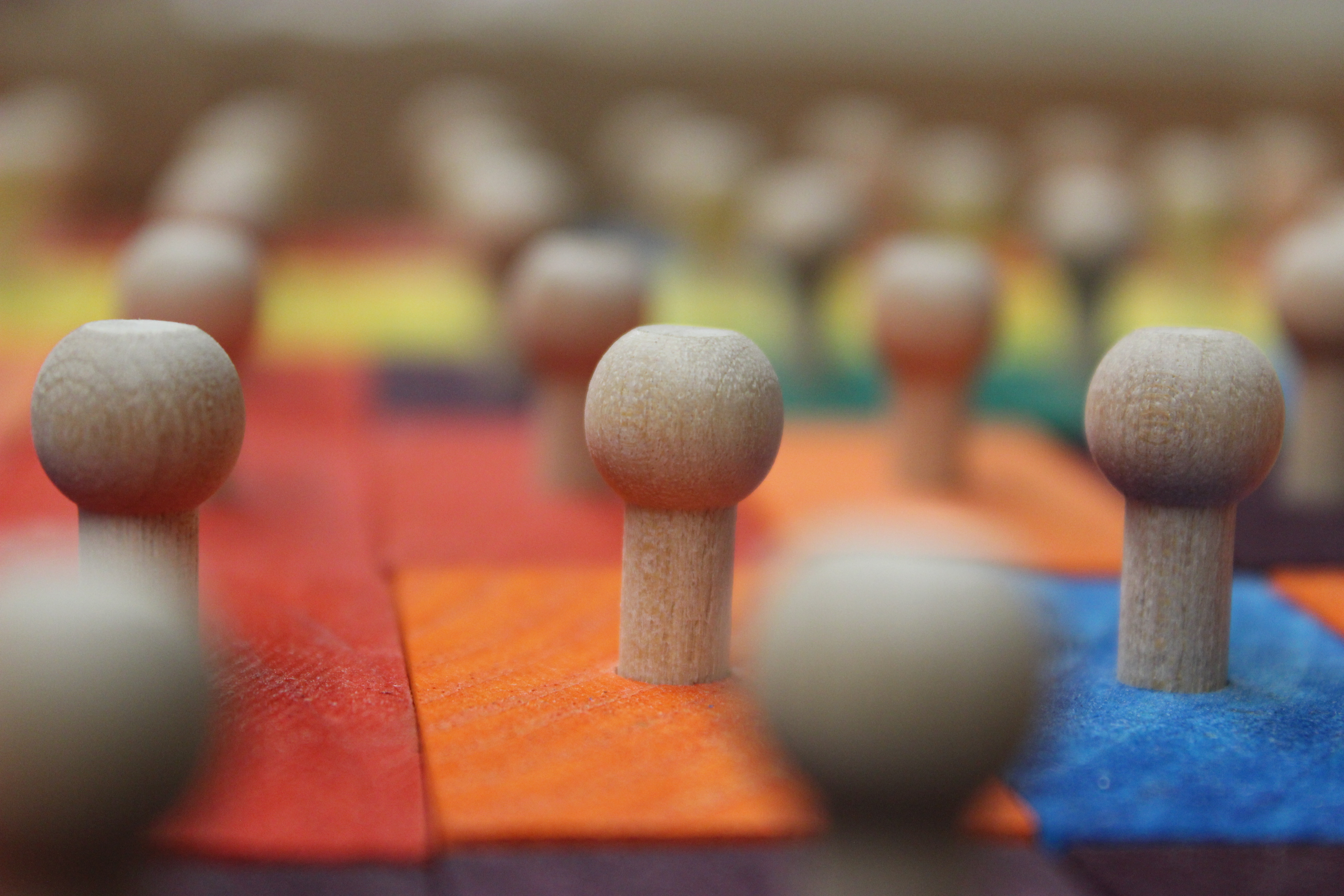 Eliminating Waste
The folks at Maple Landmark have prioritized the recycling of materials from the very start, rooted in a combination of good old-fashioned Yankee frugality and concern over the use of our limited natural resources. They look for opportunities to reuse materials and maximize efficient use of the materials they have on hand. Despite their effort to make use of every inch of material, some scrap is inevitably generated. Instead of sending it to the landfill, they advertise free kindling wood. Local folks stop by on a regular basis and help themselves. They deeply appreciate that the by-products of their production do not go to waste and can help to keep local families warm at night.
Additionally, their wood shavings are collected by a large dust filtration system, which drops the waste into a hopper outside. Local farmers take chips and dust to their farms to use for cattle bedding. The farmers are happy to get the bedding needed at no cost, and the cows are happy to have a clean bed.
The Maple Landmark team recognizes that over-packaging of products is a major waste issue and thus uses very minimal packaging for their products. They also ship their products in reused upcycled packing materials. Click here to read more about their recycling and conservation practices.
Holiday Happenings
A Visit from Santa!
On December 11th, Santa and his elves will be paying a visit to Maple Landmark! With safety in mind, the visits with Santa will be offered drive-thru style. Click here to reserve a timeslot!
How It's Made