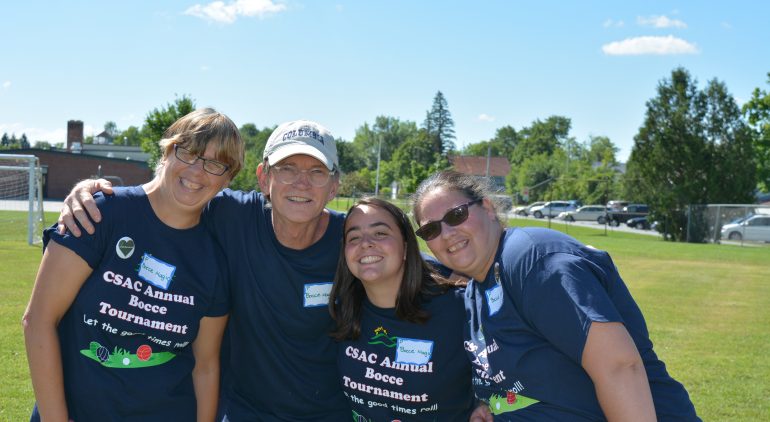 Middlebury Natural Foods Co-op
9 Washington St., Middlebury, VT 05753
Round up your totals at the registers November 12 – 18. The Co-op will match your donation and pass it along to Counseling Services of Addison County
Rally Every Time You Shop! When not featuring a specific non-profit, donations are given to Addison County Food Shelves
Since 1959, the Counseling Service of Addison County (CSAC) has promoted stable and safe communities by helping people live emotionally healthy and satisfying lives.
CSAC strives to provide the best mental health, substance use, and developmental services to improve the quality of life for all community members. CSAC collaborates with community partners to help individuals and families achieve maximum wellness. Moreover, CSAC is committed to assisting members of the community regardless of their ability to pay.
Last year CSAC served over 2,300 people, totaling over 920,000 service hours. Whether it is trauma, addiction, disabilities, or acute and chronic illnesses, we help people:
obtain meaningful employment;
support their families;
thrive in school;
find and secure stable housing;
work through crises;
recover from acute symptoms of mental illness, and;
achieve life goals.
We honor the trials, accomplishments, and individual journey of each human being. We reject stigma, ignorance, and negativity toward any person.
In 2020, CSAC earned recognition as a Center of Excellence by Vermont Care Partners for its commitment to:
ensure easy access to services;
build a culture of top customer service based on engagement and wellness;
provide comprehensive care;
create excellent outcomes, and;
deliver excellent value.
CSAC CONTACT INFORMATION
Counseling Service of Addison County (CSAC)
89 Main Street
Middlebury, VT 05753
802-388-6751